"How much your case is worth will involve medical and legal experts. It's not cut and dry, and it's unethical for a lawyer to assign value to your case."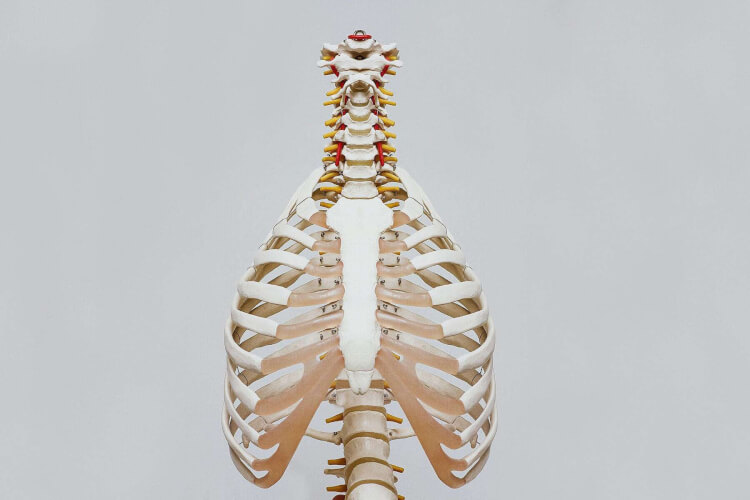 Answer:
A spinal cord injury (SCI) affects more than 17,700 people annually, although they seem to be relatively uncommon. Automobile collisions are the leading cause of SCIs, accounting for about 40% of all cord injury incidents.
A spinal cord injury could change your life forever, whether you've lost control of your limbs or still have some functionality. We have a long history of helping people with SCI and their families heal and demand justice at our law firm.
Your spinal cord injury worth will be less to the insurance company the longer you wait to seek medical and legal help from a personal injury attorney. In fact, certain defendants, like the government, generally require a claim within six months of suffering your spinal injury case.
Even then, you'll probably need to file a personal injury lawsuit after that! Most negligent defendants don't just roll over and pay you for your spine injury. That's why you hire our legal team when you want compensation as part of the compensatory damages legal process with spine injury cases.
A Lawyer Calculates How Much a Spine Injury Is Worth Using Multiple Techniques
Gathering evidence of financial burdens will start as soon as you form an attorney-client relationship. For now, let's generally discuss what your personal injury lawsuit is worth or isn't.
Below, our superior Los Angeles spine injury attorney will discuss the ins and outs of spinal cord injury cases and the worth of both economic damages and non-economic damages. After addressing maximum compensation, we'll discuss insurance companies, fall accidents, and motor vehicle accidents.
Our expertise shows these are the main causes of catastrophic injuries involving the back, neck, and head. Are you ready to learn about spine injuries, punitive damages, and more? Let's discuss these lifelong disabilities now with an experienced attorney and find out how much your spinal cord injury lawsuit might be worth.
In this article, we discuss various kinds of spinal cord injury types as well as the impact they can have on your life. Depending on the impact, you can determine the value of your claim after the accident has taken place.
Understanding a Spinal Cord Injury
A collection of complex nerve tissues make up the spinal cord connecting your brain to your lower back. It receives signals from the brain and then transmits them to the rest of your body through spinal nerves. Electrical impulses regulate much of your body's conscious and subconscious movements, such as walking, talking, breathing, and feeling. It is still vulnerable to injury despite covering itself with a fibrous layer (the dura) and your backbone (vertebral column).
Your spinal cord may be unable to relay signals from the brain to specific spinal nerves if it undergoes compression, squeezing, bruising, or slicing. From partial strength and movement to total loss of strength and mobility from the neck down, this can cause a wide variety of symptoms. The most severe injury to the spinal cord is fatal.
Spinal cord injury cases classify themselves in a number of ways by doctors and other medical professionals based on the severity of the injury and its location:
Sacral Cord Injury: This occurs when damage occurs at the base of your spine. It typically causes hip and leg weakness, bladder and bowel control issues, and sexual dysfunction.
Paraplegia: This type of injury occurs when spinal cord damage in the mid or lower back. Generally, this type of injury causes paralysis or weakness in the legs and a loss of bowel and bladder control, sexual functionality, and even sensation.
Complete: Probably the most severe of all the injury types, this causes a loss of all sensory and motor function below the area of the spinal cord injury.
Incomplete: When this type of spinal cord injury occurs, you manage to retain some ability to move below where the spinal cord injury took place; however, this movement is still limited.
Quadriplegia or Tetraplegia: This spinal cord injury is where you have an injury to your cervical or thoracic cord. It can cause paralysis in both arms and legs, a loss of bowel and bladder control, sexual ability, breathing complications, and some other nasty problems.
Spinal cord injuries affect an estimated 300,000 people in the United States.
Though trauma to the spinal cord can cause immediate harm, spinal cord injuries can take time to propagate. Bleeding and swelling, for example, can cut off the spinal cord's oxygen supply, resulting in tissue death. A bone fragment or debris from a penetrating injury may often bruise or break the spinal cord days, weeks, or even months later.
As a result, victims should be careful when making a lawsuit considering their overwhelming fear and uncertainty about what to do next. Before calculating the worth of your injury, you need to know how they are affecting you. Consider whether you can function and live comfortably, as well as whether you need regular physical therapy.
Signs You Have a Spinal Cord Injury
Always call 911 and seek medical attention after a major car crash. If you suspect a spinal cord injury, it's even more important to seek medical help right away.
If you have any of the following signs, see your doctor or go to the emergency room:
Loss of or decreased sensation.
Changes or loss of function relating to pelvic organs such as your bowels, bladder, and sexual organs.
A loss of movement.
A changed ability to feel pain, heat, and cold.
Pain or intense stinging in the affected area.
She exaggerated reflexes and spasms.
Pain or pressure in your head, back, or neck.
Your back or neck seems to have an odd twist to it.
A lack of coordination.
Difficulty breathing or clearing your lungs.
Should you notice that you have any of these symptoms, you likely have a spinal cord injury case. Along with the medical expenses that come along with the injury claim, there are several other claims that you could potentially receive. We can provide you with a spinal cord injury attorney to handle the case and get you the best possible outcome.
A spinal cord injury case can become a little complicated due to the number of factors involved; however, the attorneys at our firm are more than capable of assisting you in having a successful claim and getting you more enjoyment of life.
How a Spinal Cord Injury Can Affect Your Claim
In the past, a spinal cord injury used to be a serious and potentially fatal condition. While all spinal cord injuries should get taken seriously, there have been major advancements in their care. A spinal cord injury survivor would usually spend 24 days in the hospital and 98 days in a rehabilitation facility in the 1970s. In today's world, the average person spends 11 days in the hospital and 31 days in intensive recovery. However, this does not rule out the possibility of difficulties.
Many people who have suffered spinal cord injuries need continuing medical treatment as well as assistance with everyday activities and self-care. You would be unable to function and do other things you enjoy depending on the seriousness of your injury and other factors.
We understand how difficult it is to live with paraplegia and quadriplegia at our law firm. You can contact us if the at-fault driver's insurance provider has given you a payout for your spinal cord injuries.
We help you appreciate the full value of your claim, unlike the insurance adjuster. We often meet with experts such as doctors and long-term care planners to estimate our clients' potential needs.
Determining Compensation in Spinal Cord Injury Cases
The Christopher and Dana Reeve Foundation estimates that the total lifetime cost of a spinal cord injury is in the millions of dollars. On the other hand, the value of your claim can be determined by a number of variables, including your medical conditions, lost wages, pain and suffering, the loss of enjoyment of life, and the number of insurance plans that cover your claim.
Before agreeing to a settlement, your lawyer can advise you to wait until you've achieved full medical improvement. It would help if you hit full medical improvement until your condition has stabilized and your symptoms are unlikely to change.
You might undervalue your losses if you settle before you get to this point. Don't forget, if someone intentionally caused your financial losses and other specific dollar losses after an accident, you may also be entitled to a punitive damages award in addition to other expenses and other damages from the other party. (general and special negligence damages up to the maximum for your case).
How Much Compensation Can I Get for My Spinal Cord Injury?
SCIs (spinal cord injuries) are life-threatening. There isn't a better way to put it.
This type of injury can also result in death, partial or complete paralysis, and various other long-term physical problems. Every year, tens of thousands of people have surgery and die due to spinal cord injuries. Spinal cord injuries affect about 17,000 people in the United States yearly, except for fatal events.
Spinal cord injuries can occur in a variety of ways. Vehicle crashes, diving mishaps, and industrial workplace incidents are all common scenarios. Surgical procedures and injections may also cause spinal injuries. The risk of injury rises if you have a process that involves the cord or gets performed near it.
The consequences of a spinal cord injury are the same for the victim and their family: financial distress, physical and emotional anguish, and profound misery. As a result, compensation requests for a spinal injury must encompass the entire scope of the trauma. Many families exhaust their financial resources after suffering terrible emotional trauma and physical immobility after an accident.
Both economic and intangible pain get included in a spinal injury compensation payout event. Hospital costs, missed earnings, and all other quantifiable losses due to the incident get included in economic damages. To put it another way, stuff that you can touch, taste, and sound.
Intangible losses are problems that affect one's quality of life, such as emotional distress, lifestyle changes, loss of enjoyment, and the failure to participate in favorite activities. These are more difficult to measure, but they are necessary when assessing the full scope of a back injury compensation case.
Spinal cord injury victims may believe they are only entitled to compensation for medical costs and missed income, but it's necessary to consider all losses. While nothing can take away your physical suffering or difficulties, a fair settlement can help you and your family cope.
Below we take a look at some of the types of damages that you can claim, and that can get included in the settlement agreement.
Medical Expenses
If you can prove negligence, medical bills may be reimbursed. This is important because, from the initial accident, charges in personal injury cases may run into hundreds of thousands of dollars. However, since spinal cord injuries always necessitate lifelong care, you can also budget for these costs after suffering loss.
Van Wey, Presby & Williams consults with medical life care planning specialists to determine a client's potential future needs, and we factor those costs into their compensation claim. As we'll see shortly, SCI patients face various additional physical issues, such as impaired mobility and incontinence.
Since spinal cord injury-related medical debt may further devastate your already grieving family, covering past and future medical care with your damages award is critical.
This will be the first and last chance to recover settlement amounts from each liable party based on their degree of fault under California's pure comparative negligence regulations.
Lost Wages and Loss of Earning Capacity
If an individual can return to work, we assist them in obtaining the salaries they would have received while recovering. However, most SCI injury incidents result in a loss of wage-earning ability, either wholly or partially.
An individual may only be able to work part-time or would get forced to take a lower-paying job. In the worst-case scenario, the survivor is unable to function at all.
We employ vocational experts to determine these clients' residual earning potential as we create claims on their behalf. These experts assess what the client can and cannot do physically, allowing us to estimate how much work they would be able to do throughout their lives.
We then present those forecasts to analysts, who calculate the earnings losses. During a trial, we call these consultants to testify as experts to inform the jury about the significant financial consequences for our client's families.
Physical Pain and Suffering
SCIs result in a slew of long-term health issues. An individual can have trouble walking, get confined to a wheelchair, struggle with bowel and bladder control, and experience sexual dysfunction depending on the extent of the injury.
Any of these issues — just a few of the possible complications — necessitates its package of doctor's appointments, prescriptions, physical therapy, and other treatments. Many that get confined to a wheelchair or their beds face much more significant costs and misery because they need a higher standard of treatment.
Many individuals involved in an incident that causes pain and suffering are uncertain whether they can get compensated for it. The truth is that you can reach a settlement agreement for pain and suffering. Pain and suffering caused by an SCI can form part of your injury claim.
We can provide you with a legal practitioner to assist you in getting compensation for the pain and suffering you have experienced.
Mental Stress
The emotional anguish that comes with a spinal cord injury is frequently overlooked. Victims may find it difficult to express their internal sorrow and anger, and well-intentioned friends and family members may be unable to empathize with their suffering because they have suffered an SCI. We can't imagine dealing with the reality of living in that situation for the rest of our lives.
Victims deal not only with their physical disabilities and discomfort but also with how their injury can alter their relationships with others. They can't go on long weekend mountain bike rides with their spouses, travel to Europe with their children, or play catch with their kids. The reality that this presents is quite daunting, and as a result, it can create a lot of ongoing mental trauma.
Loss of Companionship
Patients aren't the only ones that suffer from SCIs. Since they, too, can get affected by these tragedies, spouses may file lawsuits for loss of consortium and companionship. Spouses face an immense physical, psychological, and emotional burden without a partner to help run the home, care for the children, and contribute financially.
An injured person's wife or husband may sue for losing household services such as lawn care or cleaning. The ultimate aim is to compensate the individual for damages incurred due to the partner's injury.
We've also handled cases involving loss of consortium and companionship for children. Children suffer greatly from the virtual absence of a parent, and they get entitled to compensation for the changes in their lives. Some families set up a hospital bed in their homes and gather around the injured parent each night for dinner so they can all eat together.
One client told us that making it to his son's football game was his proudest accomplishment. He spent three days preparing for the trip, and when he returned home, he got exhausted for the next three days.
He was, however, adamant about seeing his son play. In spinal injury liability situations, we prepare for all circumstances and compare those to past clients. But since each victim is different, each case differs as well.
Hiring Attorneys for Your Spinal Cord Injury Case
Since SCIs can affect you for the rest of your life, you must hire a lawyer or attorney. No matter how justified you believe your arguments are, you do not want to take a do-it-yourself approach to these situations.
An SCI lawyer knows how to use the right tools and services to get the most money possible from your spinal cord injury case. They know what questions to ask, how to test your argument from different perspectives, and how to look for the less evident elements of a strong case.
For example, an individual who invests their earnings per quarter may seek compensation for missed investment opportunities. This significantly impacts your compensated amount and your family's ability to sustain a high standard of living during this challenging period.
Spinal cord injuries are painful and debilitating enough without the added stress of attempting to defend yourself in court. Retain an SCI lawyer who knows the situation and is willing to fight with you and your family to get the compensation you deserve after suffering such terrible inconvenience.
The Bottom Line
How much your case is worth will involve medical and legal experts. It's not cut and dry, and it's unethical for a lawyer to assign value to your case. If you have experienced any pain and suffering or personal injury due to an SCI that has impacted your enjoyment of life, then contact us so that we can fight the case for you against those responsible. We can assess all the medical information and determine the damages you can receive. You can phone us to get the best legal services for you and your harmed loved one.
Schedule A Free Consultation To Get A Spinal Cord Case Value Calculation Today
Once you phone us, we can also provide you with a Los Angeles spinal cord injury attorney. Any delay can cost you money. Don't let the humiliation of sarcastic, unhelpful insurance adjusters hamper your settlement negotiations.
Put the fear of a top-notch spinal cord injury lawyer into your adversary today. Call us for free legal advice. Receive the value for the pain and suffering you experienced and everything else you were forced to endure by those responsible.