Does Your Insurance Policy Cover Plane Accidents?
Ultimate Guide to Understanding California Plane Accident Insurance Policies and Rules
Were you traveling by aircraft and then injured in a plane accident? Are you looking for compensation? We are California's top LAX injury firm as well. And we have a vast, proven track record, with enormous experience winning serious injury insurance claims in Los Angeles County. We can handle
Ehline Law maintains a strong tradition of winning superior case results by expertly and assertively representing our clients. Headquartered in Downtown Los Angeles, we serve the entire State of California.
Our practice centers on providing you with a personal injury lawyer who can deliver capable protection and representation for clients who have had the unfortunate instance of suffering a personal injury accident or attack. Our superior personal injury lawyers take pride in our efficiency and capabilities in providing top-notch legal services at affordable prices across the board.
Plane Crashes in the United States
Many people avoid buying travel insurance since the chances of a plane crash are 1 in 5 million. Although they may be right, there is no time and place for a plane crash, and in 2018, the US saw around 1,000 plus aviation accidents resulting in almost 400 dead passengers.
Insurance Protects You from Losses
Insurance is the best companion to avoid losses and damages from an airplane accident. Still, there is much hassle associated with approaching insurance companies for any claims. There are many different kinds of travel-related insurance with varying types of coverage.
Let's look at what travel insurance is, and it is different from flight insurance.
What Is Flight Accident Insurance?
Flight accident insurance is the kind of "travel insurance" people buy in the hopes that they get their tickets reimbursed if they were to cancel their plans. However, that is not the case. Flight accident insurance, like any other insurance, can only protect you from losses or damages due to an accident or incident out of your control on the aircraft.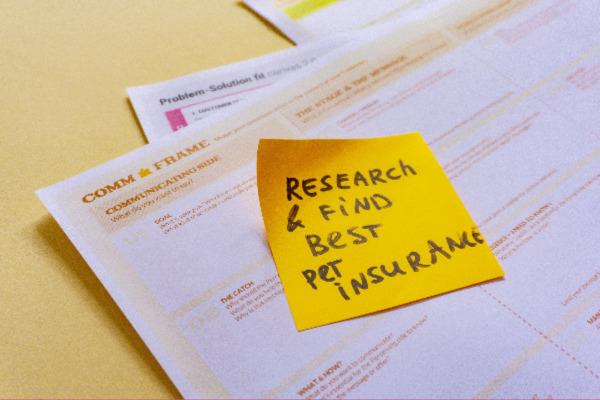 Do Airlines Reimburse You for a Crash?
Often travelers believe that commercial airlines will compensate them for any losses due to a plane crash, and they are right in many cases. However, getting compensation from an airline company can take a long time as there are a series of investigations with the federal government's efforts.
In circumstances of accidental death from a flight accident, airlines will compensate the grieving families, but the amount of compensation and the duration it might take remains clouded.
How Flight Accident Insurance Benefits Policyholders and Their Families
Flight accident insurance is a great way to get immediate compensation for losses due to a flight accident. While buying flight accident insurance, you can even name your beneficiaries that will receive money in case something happens to you during a flight providing financial protection for those left behind.
Before we get into the coverages, trip insurance, travel insurance, or travel medical insurance does not cover plane crashes, but different insurances do. There are also other types of insurance plans that have additional coverage. Hence it is best to do complete research before purchasing one.
Flight Accident Coverage: What to Expect?
So what does flight accident insurance cover? Generally, these regulated insurances provide a lump sum benefit if a loss occurs, just like life insurance.
Unlike travel medical insurance that covers your medical expenses from personal injuries under their travel insurance coverage, flight accident insurance does not work like that. Claiming medical expenses is a type of cover that is part of the trip insurance or travel insurance, and buyers of such insurance can even get reimbursement for trip cancellation due to conditions not in their control.
On the other hand, flight insurance protects individuals or policyholders against any losses during the flight, riding to or from their destination. Any injury during a flight resulting in accidental death, permanent impairments, or even loss of vision comes under flight accident coverage.
Flight Accident Coverage Requirements
There are several requirements for this flight accident coverage and including the following:
Passenger with a ticket for a regularly scheduled flight
An accident during departure, disembarking, or during the flight
The loss is due to an accident and must occur within a certain number of days
Upon death, the beneficiary receives almost 100% of the policy limit, while dismemberment benefits vary according to the multiple losses in the plane crash or accident. Policy certificates for different insurance companies are the best way to find out what kind of coverage you will receive if you buy that flight accident insurance.
Flight insurance does not cover emergency travel assistance, medical evacuation, medical emergencies, or the retrieval of the body. It does not even pay for the funeral costs as these coverages are available with other insurances.
What Does Travel Insurance Cover?
Since travel insurance does not cover a plane crash, what does it typically cover?
Here are a few things that a travel insurance policy or a travel protection plan covers:
Baggage delay
Medical evacuation or medical emergencies
Dismemberment benefits or accidental death during your trip
Trip cancellation or trip interruption
Travel delay
Flight cancellation.
Depending on the type of travel insurance, you may get rental car coverage and many different types of coverage. However, there are limitations or restrictions. For example, buy travel insurance to secure your health or medical conditions during your vacation. You should know that many travel insurance policies do not cover pre-existing conditions. There are many exclusions, and the buyer must do the relevant research on the insurance service they are leaning towards.
Research Flight Accident Insurance Plans Before Buying
In general, flight insurance does not cover the types of coverage available with travel insurance.
However, there are insurance companies that do offer different ranges, which may include:
Repatriation of remains
Medical evacuation
Lost luggage
Flight delays
Other travel-related benefits.
Flying can be frightening, but traveling can also be daunting, especially if you're alone. If you feel you need protection and coverage during your trip and other insurances besides flight insurance provide you with more range, then going for that would be a wiser option.
How Can Ehline Law Help You with Your Aviation Accident?
Policyholders can only follow up on claims or file lawsuits against commercial or small airlines owned by a third-party contractor. You can most likely get compensation if you have injuries in an aircraft accident.
Ehline Law, a personal injury law firm, has legal experts who will help you:
Evaluate your liability
Determine the damages
File claims within the time limit
Determine state and federal laws.
Contact us now to obtain a free case review, where our injury attorney will discuss various legal options with you. For instance, if you have suffered injuries from a flight accident or are a beneficiary of the policyholder who was a victim of accidental death, we can help.
Our lawyers will not only provide you with expert, relevant legal services but also ensure a claim from the airline and insurance company is successfully filed on your behalf swiftly. Speak to us at (213) 596-9642 to get a free consultation with an aggressive legal advocate who fights to help clients recover the most compensation possible in the least amount of individual clients' valuable time.