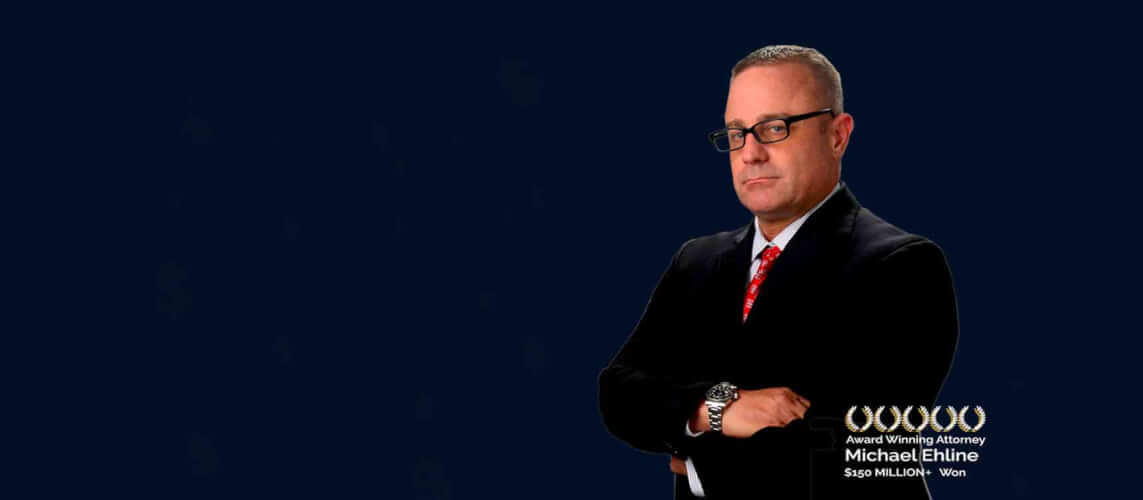 Many of us have come across the term "class-action lawsuit." But only a few know what it is. This type of lawsuit is where multiple plaintiffs file a lawsuit on behalf of a larger group or a class. The money or settlement from a class-action lawsuit is split among the class members. Let's talk about some class action insurance law secrets.
Understanding Class Actions
The class members in any class action lawsuit can consist of various groups such as doctors, employees, business owners, patients, etc. Under legal rule 23, a judge can classify a class-action lawsuit by fulfilling specific criteria.
Criteria
The main criteria for assigning the status of a class-action lawsuit to any lawsuit include having a sizeable group. Besides that, the judge looks at the following to determine whether a case should have a class-action lawsuit title.
Class claims
Nature of the issue
Existence of class counsel
How Do Lawsuits Get the Title Class Action?
Not all damages require class action, and as mentioned previously, there are rules that the state and federal courts follow to determine class action claims.
The rules dictate whether an individual or group can file a class-action lawsuit on behalf of an injured group or potential class members.
Criteria
The criteria to determine California class action lawsuits are an ascertainable class and a well-defined community of interest among members.
The judges can determine a community of interest among members by these three factors:
Similar claims and defenses were shared among all the members of the class and representatives
Class representatives who can represent the larger group
Questions of law or fact
However, fulfilling all the criteria does not qualify the lawsuit as a class action. When a group of individuals thinks they have a solid case against a large corporation or a party, they must ask the court to allow the matter to be a class action one.
The courts and the judge then decide if they should allow the status of a class action to the lawsuit, and for this, they need to consider the following:
Will the court allow the class-action status to lead to any inconsistent outcomes?
Have the actions of the defendant (potential liability party) affected everyone in the class action?
Are there any questions of law common to all individuals?
Benefits of Class Action Lawsuits
Most of the class action lawsuits you may have come across are a group of people taking on big corporations or government entities. Ehline Law has dealt with class action lawsuits where citizens fight for their rights against an insurance company or a government entity.
There are several benefits to pursuing litigation with class-action lawsuits. When an individual files for a claim, the claims process can take a lot of time. However, this is not the case with class actions, as it expedites the litigation process while staying cost-effective.
Class actions are the only reasonable option to fight for your rights when it comes to large entities.
Another advantage of class action lawsuits is that individuals can pursue their claims together. Still, if they want to opt-out of any settlements and pursue an individual lawsuit, they can.
How Do You Pursue Class Action Litigation?
To file a class-action lawsuit, you need to have class-action lawyers look into your case and determine if the class members can secure a win.
A class action lawyer or attorney will review prior legal class action cases to evaluate the outcome. Once a law firm gets into litigation, it is time to file a complaint.
File a Complaint
Filing a complaint is important, and it has all the relevant details, such as the members in the class action, the issue, the impact, and what the class action wants to resolve the issue. Once the class action suit begins, the court will notify all the members by sending them a legal notice of the claim explaining the lawsuit and the members' rights.
How Much Can You Get from a Class Action Lawsuit?
The money you can get if you were to win depends on the number of members in the class action and the money the federal courts think is reasonable and within bounds. Depending on the settlement, the money does get split between class action attorneys and the class action members. You may receive hundreds or even millions.
If you're looking to file a class-action lawsuit, contact Ehline Law for legal advice before you file for a potential class-action lawsuit. If the lawsuit is in favor of the plaintiffs and they win, the courts will notify all the members on how to get the claims.
The defendant will have to pay the plaintiff's class action attorneys and court fees during this stage. According to prior cases, most class action lawsuits in California get resolved through class action settlements.
Reach out to a Class Action Attorney and Get a Free Case Review!
Contact Ehline Law if you and other class members want to pursue a class action litigation. We have considerable experience helping individuals, a class representatives, and class members against large corporations.
We are Highly Experienced
We have had more than 3,000 successful clients, and our lawyers have recovered over $150 million in settlements. Our clients trust our Los Angeles personal injury lawyer, as we maintain a professional attorney-client relationship.
Our superior Los Angeles insurance injury lawyers have substantial experience with the legal system, insurers, and California law. They can help you protect your rights by taking on big companies on your behalf.
Call Ehline Law, Now!
Contact us by calling us at (213) 596-9642 and get a free consultation today. You can even visit any of our law offices across California, and we will help you seek justice by giving you the best professional legal services in the State.