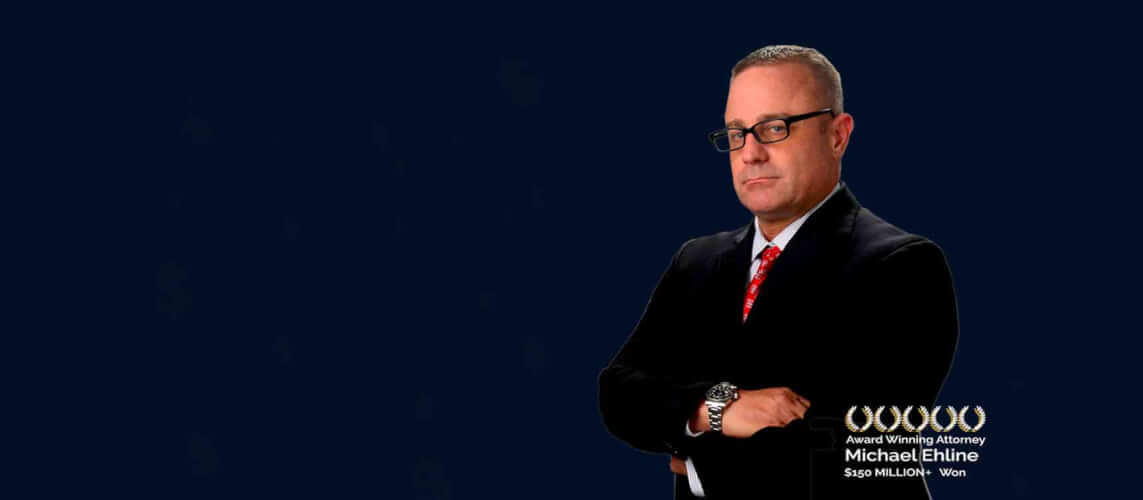 Average Payout for Soft Tissue Injury
Whiplash compensation varies from $2,500 to $10,000; ankle sprains from $15,000 to $20,000; shoulder fractures from $20,000; and herniated discs from $100,000 to $350,000. On the other hand, specific cases could differ significantly, so working with a skilled Los Angeles personal injury lawyer from the Ehline Law Firm is essential.
Personal injury lawyers do not bill upfront for their services; instead, they take a percentage of the overall payout or jury award. Statistics prove that it leaves most plaintiffs with more money in their pocket than going it alone as a non-attorney.
Why it Can Prove not easy to Value Soft Tissue Cases
Several factors can impact the value of a soft tissue case. Each case poses a unique issue that can often change the valuation of the settlement amount. Some of the factors involved in these cases can affect the case's value.
Here below is a list of situations and factors that could affect just how much you can claim:
Complex Treatments: A year's worth of patient enforcement, activity limits, physical therapy, and other therapies are more straightforward than a year's worth of surgery or direct fixation.
Direct Causation: The other party would almost certainly attempt to blame your current injuries on a previous medical problem, an old accident, or a persistent occupational stress injury. Unfortunately, several individuals have tried to cheat the system by filing false soft tissue injury lawsuits, making valid claims impossible.
A Failure to Seek Immediate Medical Attention: When a bone gets broken, there is no such thing as a wait-and-see strategy. You're going to the hospital right now. Soft tissue injuries, however, can appear mild at first but worsen with time as swelling persists and stiffness sets in.
A Lack of Medical Evidence: Unlike severe injuries, which can get seen with medical imaging such as CAT scans, X-rays, and MRIs, healing complications such as inflammation and immune response are less apparent and difficult to foresee.
Through careful reporting, expert testimony, and aggressive litigation strategy, you can receive full benefits to cover your past, present, and future costs. Making a successful claim for a soft tissue injury is possible if you have sufficient evidence of your pain and suffering and how it could have been caused in the incident or car accident.
Insurance Companies Have Made Soft Tissue Claims More Difficult
Insurers have made it a policy to reject most soft tissue claims and limit the bargaining power of individual adjusters over the last few decades. Except in situations where there is no doubt over who is at fault, adjusters get taught to make the lowest possible initial settlement bid. Before the case file gets submitted to defense attorneys to prepare for trial, adjusters can only make one more bid. Because of the rigidity of this scheme, many injury law firms have turned down soft tissue lawsuits because of the low payouts.
Worse still, a soft tissue injury's early diagnosis leaves no space to evaluate how the plaintiff might get affected if the damage does not recover according to the initial prognosis. Within three years, up to 64% of patients in one meta-analysis of 31 ankle injury trials had not recovered. Half of the patients experienced instability, 34% re-sprained their ankles, and a third experienced persistent pain.
Insurance companies typically use a computer scoring system closely guarded by the industry to make the initial bid. Allstate, for example, uses Colossus, which considers various characteristics such as the nature of the accident, the geographic area, and similar settlements/verdicts.
Individual dynamics – how you experience pain, what line of work you do, and what other symptoms may get aggravated, for example – are not taken into account by the computer.
Should You Choose to Go to Trial or Take an Offer for Soft Tissue Injuries?
Consider this: personal injury attorneys would be unnecessary if the insurance scheme operated too well. A machine would never be able to have the same level of careful deliberation as a human mind. For a strong case, a standard "low-ball."
Colossus bid of $6,500 and some odd adjustment could get made, with the second offer increasing to $12,000 – $15,000 if there is substantial property damage and no previous medical background. When lifestyle and potential pain and misery get taken into consideration, a perfect situation like that could easily fetch $800,000 at trial.
Pushing for a trial isn't simple or fast, but a jury may offer you the compassionate treatment you deserve when assessing your losses. The emotional ordeal of a jury trial is understandably not for all. If your scenario, on the other hand, involves minor property damage and a severe previous medical background, settling for $7,500 to $10,000 instead of going to trial might be the best option.
Convincing a Jury to Award Full Compensation
Trials aren't always a sure thing regarding soft tissue injuries. Whiplash is still regarded as a "minor ache," which is untrue. Jurors must be able to see the world through the plaintiff's eyes, accept the plaintiff as a credible witness, and understand the plaintiff's lack of pleasure in life due to this new injury.
The best personal injury attorneys take the time to get to know their clients and prepare them for trial. They inform clients of the dangers of going to trial rather than settling. They examine medical records, injury images, and other tangible facts. Still, they are also masters of convincing when it comes to the emotional considerations that can change a plaintiff's life forever.
How Much do Insurance Companies Pay for Pain and Suffering?
Several factors get included in any settlement in which money gets awarded. The seriousness of the incident, the type of medical attention required, the duration of recovery time, and any long-term consequences of the personal injuries are all factors to consider. Other considerations include the available insurance coverage and the nature of the situation.
However, in my experience, the average pain and distress payment in most claims is less than $15,000. This is because the majority of claims include minor injuries.
The seriousness of the injuries significantly impacts the amount of pain and suffering damages awarded. When you look at my larger settlements, you notice a few things in common.
In most cases, the injured survivor would not receive about $292,000 for pain and suffering. This is because most patients do not require a hospital trip or emergency surgery.
Is the First Offer by an Insurance Company Reasonable?
No, unless the value of your injury case is equal to or greater than the policy limits.
In some instances, for example, insurance providers have made an opening bid of $150,000. Despite this, we've settled each case for more than $200,000. In one case, an insurance company bid us the first $150,000. We paid $260,000 a short time later.
Negotiation gets involved in the majority of personal injury situations. Whether you like it or not, that's the way it is. Insurance firms anticipate that the injured person's representative can negotiate.
What about those who attempt to obtain a pain and suffering settlement without the assistance of an attorney?
Adjusters recognize that many individuals (without an attorney) are poor negotiators. Some people are utterly incapable of negotiating. They lack the 16 years of experience fighting for compensation for pain and soft tissue injuries that the Ehline Law Firm has.
These innocent victims can lose hundreds of thousands (or even millions) of dollars! We know this because our clients tell us how much they want to ask for. Their initial compensation demand recommendation in severe injury cases is often just too low. They do not place a sufficient value on their pain or soft tissue injury loss.
Clients also told us that they would have accepted $30,000 from the insurance company if it had gotten offered. Nonetheless, we could secure a settlement for them over $300,000. That's ten times the sum they would have gladly taken from the insurance company for their soft tissue injuries.
Contact Us for an Experienced and Aggressive Los Angeles Spine Injury Attorney
So, if you have been in a car accident or any other incident where you have suffered a soft tissue injury, Michael Ehline and our team can be of assistance. A mild tissue injury can be a complex issue with insurance companies, which is where we come into play. We can take care of all the negotiations and settlement offers involved in the soft tissue injury case with the insurance company.
This ensures that the insurance company gives you what you deserve. Contact us today for a free consultation at (213) 596-9642 or online so that we can put you in touch with a personal injury attorney to fight the case for you. We can assist with your medical bills, soft tissue damage injury claim, and injury settlement.
For the best legal services, a Los Angeles spinal cord injury attorney provides, allow us to provide you with a free consultation. We have won over $150 million from many satisfied clients, and we are sure we can add you to that list.
Main Los Angeles Location
633 W 5th Street #2890 Los Angeles, CA 90071 (213) 596-9642.