Gift Card Donations to Ehline Law's Lobbying Efforts
---
Welcome to the Ehline Law Firm Personal Injury Attorneys, APLC "donations and gifts page."
A Word from Our President, Attorney Michael Ehline, JD.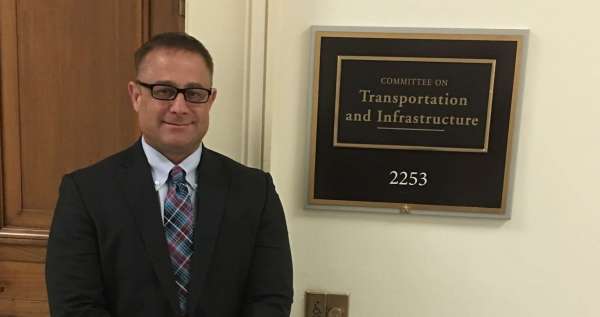 I am attorney Michael Ehline. For over 15 years, I have been practicing law. Before this, I was a law clerk, extern at the California Court of Appeal, and litigation paralegal (Learn more). Friends, we have been struck in our ability to lobby for causes you care about. COVID-19 has made it very difficult for all of us. Making matters worse, I am grieving over the loss of my father, Sergeant Paul Ehline, to Non-Hodgkins Lymphoma, from Agent Orange during the Vietnam Conflict.
So off the bat, I can identify with those of you who were denied entry into a nursing home, or hospital due to COVID-19, as your loved one passed away. These devastating events can make you or break you. However, my staff and I have the living to care for, such as those left behind. We still have to feed the dog, home school our kids, work from home, and maintain social distancing. We' re looking forward to better serving our customers without lockdown restrictions. But for now, all of this has hampered our Pro Bono lobbying efforts and underprivileged outreach programs.
Because of this, we are asking that you consider donating or gifting your time to support any myriad of your public outreach programs as follows:
Public Records Requests: Like Tom Fitton at Judicial Watch, Ehline Law Firm seeks out and obtains official records and reports from state and federal public agencies. Sometimes we have to fight to get civil servants to do their job. And it gets expensive. Our requests have to do with crucial statistical information not generally available. For example, we have created the most accurate and updated dog attack statistics for every city in San Bernardino County. None of this dog bite statistical data is available anywhere, not even Wikipedia! And this took our highly trained staff hundreds of hours of attorney time to gather, collate, and publish. And we are not done by any stretch of the imagination. So if you want to learn how to collect and organize all this data or donate money to help me cover the costs, please do so!
U.S. Traffic Safety Lobbying: Michael Ehline was instrumental is drafting portions of the Cruise Ship Safety Act, working with the late Kendall Carver, founder of International Cruise Victims ("ICV"). Ehline remains committed to exposing the lawful corruption inherent in allowing foreign-flagged ships to fleece our taxpayers yet having no tax liability for the services they receive! For example, they get free Customs and other protections yet have a reputation for less than honorable treatment of our citizens once in international waters. Ehline has lobbied several times now on behalf of ICV, and he needs help to continue in efforts such as this.
Veteran's Employment and Education: Michael Ehline has strong ties to the Marines. His father was a Marine, and so was he. Ehline advertises in Leatherneck Magazine and supports the Mixed Martial Arts Community. Ehline has spoken to transitioning EAS Marines at Camp Pendleton's Wounded Warrior's Battalion. Many of the Marines are disabled from our beloved Corps. Culture shock, PTSD, grief from having lost friends in combat causes loss of hope. And these are some reasons why there is such a high suicide rate among veterans. Ehline shares inspirational stories like his, and how even with no college degree, Ehline became a lawyer on the California State Bar's Law Office Study Program.
Circle of Legal Trust Project: This is a program that has taken a hit due to a lack of time and funding. So if you are a webmaster, we could use some help getting this ethical marketing for practitioners and vendor efforts group to get back up. To learn more about what we do, just Google "Circle of Legal Trust." In a nutshell, we teach lawyers and the public in vital public trust and truth in advertising.
Again, if you are a member of the public or a lawyer interested in donations of time or money into any of the above projects, please contact editor@ehlinelaw.com. We are not tax attorneys. Accordingly, we make no representation as to the tax status of your donations of money or time.
Last, we are a for-profit, subchapter S law corporation in the State of California. We are NOT a non-profit company. But we donate our time to many non-profits. Thank you, and Semper Fidelis.