Ehline Law Can Help with Filing Time Limits and More
Insurance companies' financial responsibility is to process claims of individuals who pay premium payments. Ehline Law can help you meet deadlines with time to spare and more.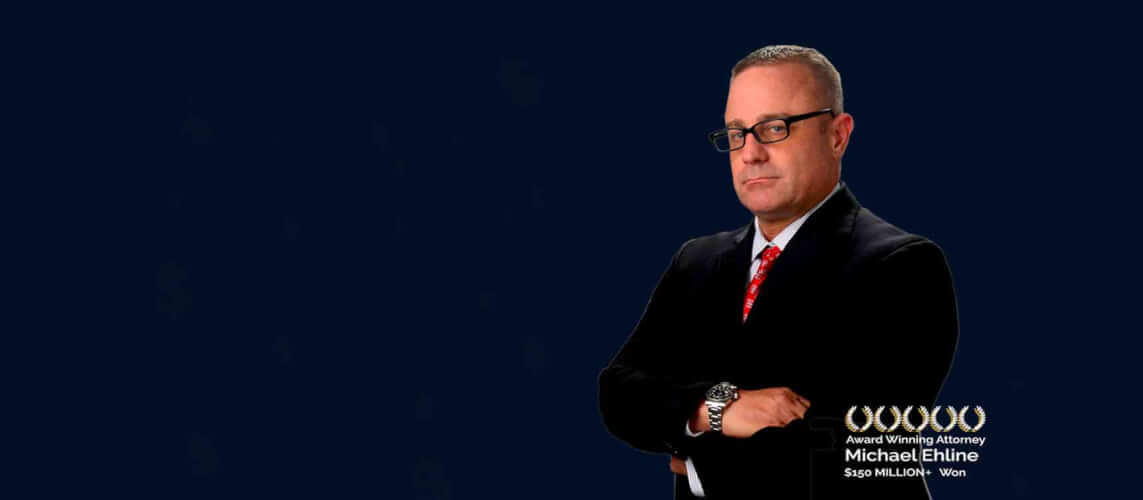 How Long Are Insurance Companies Required to Settle Claims in California?
According to the California insurance code, an insurance company must start a prompt investigation within 15 days of receiving a claims notice. There is no need to give written notice. The auto insurer has a window of 40 days in which they need to decide whether they want to accept the claim. Straightforward claims often take a few days to process if no one is at fault, but if there is an at-fault party or a seriously injured person, the claims process can take far longer. In certain cases, it can also take a couple of years, depending on the case's complexity.
Although insurance companies have to settle cases within 40 days, it is not as simple as other factors that impact the claims process time.
Insurance Company and Claims Delay
Here are a few things that may affect the duration of the claims process.
Severity – The injured must get their medical treatment done to help assess the treatment costs, which can cause delays in the process depending on the injury's severity.
Determining fault – Insurance companies need to determine who is the at-fault party, and negligence disputes can take longer than usual.
Negotiations – If you accept the settlement, it'll take a few days before you have the funds in your account. The law requires insurance firms to disburse payouts within 30 days of the settlement acceptance. However, it takes longer to refuse their settlement and let your lawyers negotiate with the insurance firms.
Insurance firms like to delay the process as much as possible; you should complete documentation at your end to avoid such delays. Know the state laws.
And if the insurance firm is taking much longer than the law dictates, contact a California car accident lawyer immediately. Make sure you have copies of accident damage reports, and try to keep a copy of the conversation log between yourself and the insurance company.
Car Insurance Claims Process: Settling a Car Accident Claim
For any claims that come to the insurance company, they assign an adjuster to them immediately. The role of an insurance adjuster is to scrutinize the documents to understand how the policyholder is justifying their claims.
The insurance adjuster reaches out to the insured through a call, email, or even mail. By California law, they must do that within 15 calendar days of receiving the insurance claims notice.
The insurance adjuster will also ask you for a personal statement on the accident upon receiving notice and then try to get additional information in a prompt investigation of the car accident case.
We recommend not giving insurance companies a lot of information as it can jeopardize your car accident claims. It is best to let them know the facts and politely decline any further questions.
The insurance adjuster will require you to give an independent medical examination. But it would help if you did not take it. Remember, it is in the insurance company's best interests to reduce your car insurance claim, so the independent medical examination is not as independent as you think.
There have been incidents where insurance adjusters use biased doctors and unqualified healthcare professionals to determine your "fair settlement."
Here are some of the documents that you need to hand to the insurance adjusters during the claims process:
A completed claim form
Your statement if you decide to give one
auto vehicle inspection
Pictures from the accident scene
Repair costs and car damage report
Medical reports and medical bills
Evidence of reasonable towing expenses
Evidence of lost income due to personal injury
Any other relevant document.
Once you've handed in all the documents, the insurance adjusters will continue the investigation and get back to you within the legal period, according to the California insurance code.
In most cases, an insurance company will make you a settlement offer that you can either accept or refuse. Usually, the proposal would be enough to cover your car repair costs and proper medical treatment.
If you're lucky, you might even get the insurance company to pay reasonable towing expenses or for non-economic damages like pain and suffering. But don't expect fair claims settlement practices from these types of financial institutions.
Insurance companies pay low settlements, but you can start negotiating with them if you stand your ground. The offer is always low, and insurance agent usually takes advantage of the vulnerable position a car accident victim is in. They know the desperate situation and will lowball an offer.
According to the California Department of insurance, you have two years from the date of the accident to file for a personal injury lawsuit to get your claim immediately. If you feel that you are not getting fair treatment, contact our California auto accident attorneys today for legal advice.
Contact Our Personal Injury Lawyer and Get a Free Consultation Today!
Ehline Law is a leading personal injury law firm in California. If you feel that your insurance firm in Los Angeles, for example, is taking a lot of time to process your claims, contact us by calling us at (213) 596-9642 or send us an email for free legal advice.
Our personal injury attorneys will review your insurance policy with policy limits and take legal action against the insurance company if we feel that they are not giving you a fair settlement. We will make sure that the insurance company pays for their bad faith.
We have retrieved over $150 million in claims and can help you with yours today!