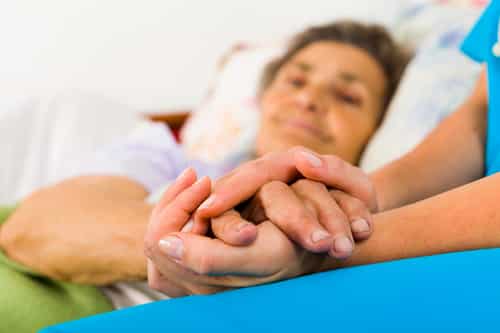 I am a top Los Angeles elder abuse lawyer, Michael Ehline. I have vast experience getting clients superior results in civil claims matters. Below, I will talk about and share some secrets with families distraught and devastated after being harmed in an elder or nursing home. I will also share with you how to best select a nursing care facility for your loved one.
Nursing homes are long-term care and living facilities for the elderly and disabled. Often these people are your parents. And they can be provided care by a trained and experienced staff member of the care facility. This care is an option for the older individual.
This is a person who cannot live alone any longer. Often they require assistance with daily care. There are over 1.6 million Americans currently living as residents of nursing homes and assisted living facilities. Nursing homes number more than 16,000 in the United States. In addition, some have as few as 30 residents, while others have hundreds of residents.
---
Selecting a Nursing Home—the Guidelines
When faced with placing a loved one in a nursing home, there are some guidelines that, while simple, may prevent putting them in a long-term care facility where there is the possibility of nursing home abuse in Long Beach, California.
The first step is to visit several nursing homes.
Pay close attention to the residents; do they have a clean appearance?
Are their clothes clean and neat? Furthermore, are they active, talking and moving about, or are they in their rooms in bed? Are there enough nursing home employees to see to the needs of the residents and provide adequate care, or do they lack nursing home staff?
Is the nursing home within your budget?
The other steps to take and things to look for should include the following:
Whether the residents seem drowsy from possible sedation?
Look into how home keep residents physically restrained and why. Does it seem like a valid reason?
Check the type of care the nursing home will provide for your loved one.
Ensure your loved one will receive the kind of care that they require.
Investigate if there have been any complaints reported to the police or the health department about the care of residents or nursing home abuse at any of the nursing homes you are considering.
Taking these steps and other precautions when selecting a place for your loved one can help ensure they will be a nursing home resident where they receive the proper care. The idea is that they not become subjected to nursing home abuse of any form.
---
Nursing Home Neglect
In Long Beach, California, nursing home neglect involves caregivers not providing the proper care of the elderly residents in the facility or failing to protect them from harm. Caregivers are charged with providing care so that the resident does not harm themselves.
Because due to diminished mental capacity or physical limitations, they can get injured by another nursing home resident, for example. Nursing home residents may suffer bodily harm, mental abuse, or sexual assault by a staff member. Also, they can become financially exploited.
---
Hygiene and Nursing Home Attendants
Personal hygiene is essential for the nursing home resident, and it plays a role in preventing nursing home abuse. In Long Beach, California, there are guidelines and procedures set by the Centers for Medicare and Medicaid outlining good hygiene practices for nursing home attendants and staff.
In cases where these guidelines for good hygiene are ignored, it is usually due to carelessness or laziness. Lack of cleanliness for nursing home residents puts them at risk for health issues and elderly abuse since they depend on the attendants.
---
Hygienic Practices
In a California nursing home, hand hygiene and other hygienic practices are essential for the residents and the staff. Many of these nursing homes have been cited due to complaints about their sanitary practices to the Health Department.
When health inspectors investigated these complaints, they found there was not adequate staffing, which caused part of the problem in the charges. Furthermore, the other problem is that the homes do not follow sanitary standards.
---
Nursing Home Abuse Resolution
If you can still not mitigate the potential of an inadequate care provider for those on their last leg, it is time for step two. Step number two, when nursing home abuse or neglect has affected a loved one, it is time to call Ehline Law Firm. These California advocates should be consulted to protect your family member's rights.