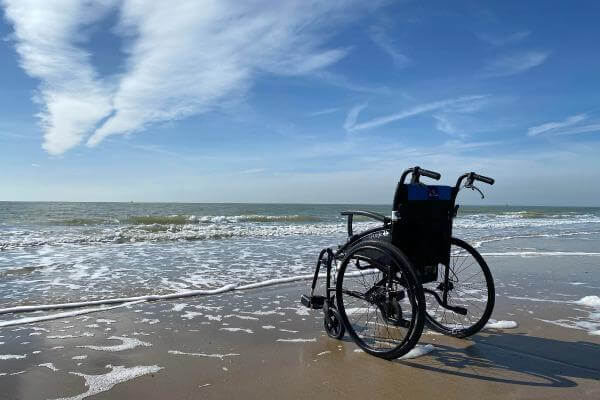 Paralyzed and Lost Bowel Control?
Ultimate Guide to Understanding Bowels After Paralysis
The bowel describes the last part of the human digestive tract. The other names are the large intestine or the colon. The digestive system's role is to take food inside the body, get all the nutrients, and get rid of waste, which is emptied thanks to a bowel movement.
A bowel movement occurs when the rectum is complete, and the muscle around the anus opens. However, if you suffer from a spinal cord injury, you might have a problem with feeling when the rectum is entire. That happens mostly with injuries on the T-12 level or above.
As you cannot control bowel movements, they happen reflexively. A reflex bowel (reflexive bowel) or, in other words, an upper motor neuron issue is a huge problem that can influence your quality of life.
If you suffer from an injury below the T-12 level, your anal sphincter muscle can be relaxed, and the defecation reflex can be damaged. We can talk about a lower motor neuron or areflexic bowel when that occurs. In this situation, you might need more attentive bowel care, for example, frequent attempts to empty the bowel, suppository, or manual removal of the stool.
Spontaneous bowel movements can be prevented by picking an accurate bowel program for whichever type of neurogenic bowel you suffer from.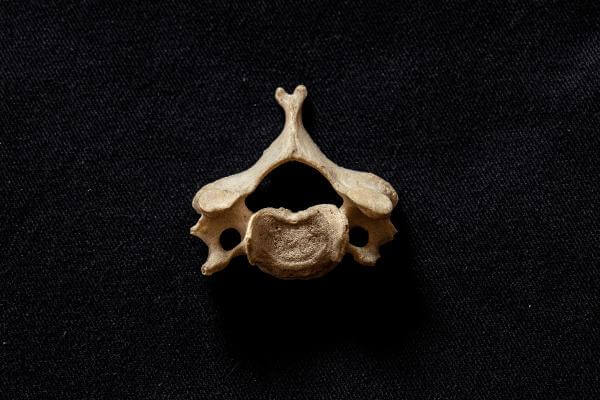 Bowel Management Program After Spine Injury
What Nerve Controls the Bowels?
The brain tells the body by sending electrical signals to the muscles. In the case of the bowel, the impulses travel to the muscles in the pelvic floor, the urethra, and the sphincters.
Nerves are carriers of those impulses through the spinal cord to the nerves in the sacral area.
Then, some of the nerves that arrive at the sacral area travel further to the rectum, external sphincter muscles, and levator ani muscle. Those nerves control bowel movement (stool).
The essential things for bowel management are two sacral nerves:
The pudendal nerve and the pelvic splanchnic nerve.
Pelvic floor muscles
Anal sphincters coordinate the nerves in the bowel. They allow the bowel to store stool until there is a time and place to go to the bathroom. Once you are on a toilet seat, the same muscles allow the removal of the stool.
Those nerves also ensure that the sphincter muscle remains closed until the rectal vault is full. When the bowel is complete, it sends information to the brain that you need defecation.
Once you have arrived at the bathroom and are on the toilet seat, your brain sends signals to your rectum that activates the bowel movement.
Can a Spinal Cord Injury Affect the Bowels?
Unfortunately, a spinal cord injury can influence your bowels.
Some of the most common issues that appear are:
Problems with moving the waste through the large intestine, which increases the risk of constipation
You might have bowel accidents because of involuntary and uncontrolled bowel movements.
Severe constipation can cause incontinence and pain in your abdomen.
You might lose your appetite.
Bowel problems, especially uncontrolled bowel movements, can lead to depression or anxiety. You might be especially concerned about being able to control bowel movements while in public. As an effect, you can feel like not leaving your house.
Fortunately, bowel care can be more manageable after an accident, thanks to bowel programs.
What Happens When You Can't Move Your Bowels?
If you suffer from an SCI, you might be unable to move your bowel. So-called flaccid bowel means loss of stool movement and can lead to constipation. Natural removal of stool might be impossible for you, and you might need a unique program to help you with it.
How Do Paralyzed People Poop?
People who have paralysis need a regular bowel management program. All patients need an individual program that can be adjusted to their situation.
Simply put, a bowel program is a daily routine that a person, whether a patient has paralysis or their caregiver, should implement to ensure that defecation occurs without constipation or other problems. A bowel program can also prevent uncontrolled defecation.
A bowel program makes better bowel management and reflex coordination possible. Thanks to a good bowel program, an affected person can enjoy more comfort and independence.
Bowel programs are created around a person's schedule and considering prior habits and current lifestyle.
Individualized Bowel Program
A successful bowel program must be created and customized around the patient's needs. You might need extra care if you suffer from an upper or lower motor neuron.
Here are some of the components that can be included in a bowel program:
In manual removal, the stool is removed from the rectum physically. The stool evacuation from the body is forced by rectal stimulation. Once your rectum is empty, you can relax and not worry about accidents.
In digital stimulation, you use your index finger to perform a circular motion in the rectum. That allows the anal sphincter to relax. As an effect of digital rectal stimulation, removing stool from the rectum is easier.
One or more suppositories can stimulate the nerve endings in the rectum. A suppository causes contraction of the bowel. The glycerine from a suppository can draw water into the stool.
Suppositories work as stool softeners, changing the stool consistency and allowing for bowel management, getting it out of your body.
A mini enema may be used to soften and lubricate stool. Thanks to this, the mini enema can prevent constipation and allow you to achieve proper bowel management.
You can get rid of any fluids with ease.
The mini enema products are easily accessible.
Mini enemas can help with problems with autonomic dysreflexia.
Stimulant laxatives
Stimulant laxatives help the stool to move in the bowel. Some of them include polyethylene glycol. These products stimulate the colon to move the stool and are commonly used in bowel programs.
Some of the things that can influence the effectiveness of a bowel program among people who suffer from SCI are:
Fluid intake: Consider how much fluids you drink during the day. Is it tap water or orange juice? Do you drink coffee and alcohol?
Diet: Diet should be rich in fiber to stimulate defecation. It would help if you avoided things that might cause constipation and be careful with the food that works like laxatives and cause unplanned bowel evacuations, including diarrhea.
Flaccid bowel: people with flaccid bowel might require the removal of stool more often.
If you have any problems with stool and have a problem with complete bowel movements, you should immediately seek medical help and find a program that can improve your health. Doing so can save your health and start recovering by bringing healthy bowel function back into your life.
If you suffer because of SCI, you need medical attention. Additionally, you might also need legal services. Thanks to professional legal support, you will not leave a meeting with your insurance company empty-handed.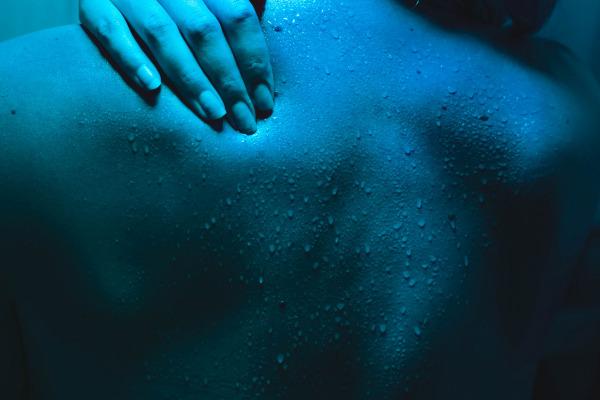 We Can Relate With You As a Victim
We know that a lack of health can influence your life. The US Marines medically disabled our best attorney, Michael Ehline. This is why he knows how hard the SCI is for you. He has a sense of honor and knows how to help you.
The military service and legal background made us different from other personal injury attorneys who offer their services. We are an award-winning personal injury law firm in California.
We aim to serve people and help them go through a hard time with dignity. Our personal injury lawyers are full of compassion and understanding.
We know that arranging a program to help you with your bowel issues is time and money-consuming. You might not have the financial resources to fight for insurance payouts. This is why we work on a contingency-based fee. That means that you only pay when we win your case. A medical lien basis allows us to support the costs of your treatments.
You don't have to pay anything upfront. The medical expenses will be covered later from the compensation money you will receive with our support. Please don't wait any longer. Our specialists are waiting to help you.
Whatever the day, you can contact us and share your issues. We have helped thousands of people who were severely injured in accidents. We have received over $150 million of compensation for victims of motorcycle accidents, car crashes, pedestrian accidents, etc.
Sometimes 60 minutes is enough to receive understanding and support that you never expected. We can also help you browse the best programs to help you with your health issues.
Contact the Best Los Angeles Spinal Cord Injury Attorney
The only thing you have to do is reach out to us. We want you to get the best help and get your health back. You can use a digital platform to contact us or give us a call at (213) 596-9642. Get your free consultation 24/7 and discover how we can get you an award of maximum financial compensation today.
Main Los Angeles Location
633 W 5th Street #2890 Los Angeles, CA 90071 (213) 596-9642.