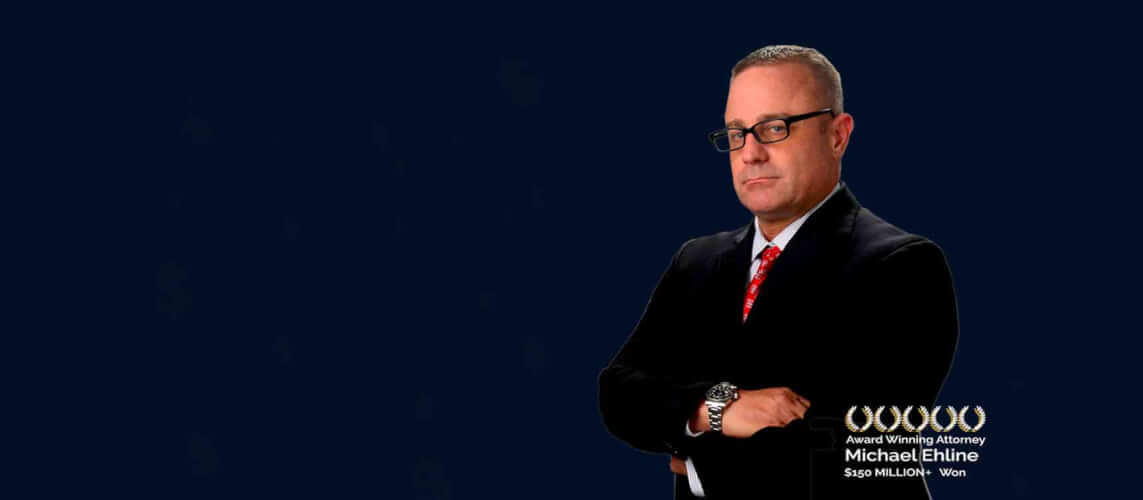 Welcome to Ehline Law Firm. We are led by Michael Ehline, an expert in law and medicine, and our unstoppable law firm helps people who suffer from various accidents.
We have a remarkable and impressive reputation, and to win your case, you need to unleash our aggressive soft tissue injury lawyer. In this article, we cover the topic of soft tissue injuries to help you understand the issue and suggest a potential solution for your spinal cord problems.
The Stages of Soft Tissue Healing
Generally, soft tissue injuries are very unpleasant, and they can lead to swelling or conditions that are even worse than that. If ignored and untreated, these injuries can cause infection, and infections can become deadly if allowed to get out of control. Healing completely takes time, and there are three unique healing stages in the view of medical experts.
Examples of Soft Tissues
The human body has various soft tissues, and the most common ones include:
Blood vessels
Fat tissue
Muscle
Lymph vessels.
What Are the Healing Stages For a Soft Tissue Injury?
Acute Inflammatory Phase: The Healing Process Starts, Day 1-7
The acute inflammatory phase is the first stage of healing that damaged tissue goes through. It typically begins immediately or at least a few hours following the injury to the tissue. Even though inflammation sounds terrible, it occurs when your tissue needs to repair, and it helps the injured area get back to a healthy state. Within a few hours following a bodily injury, you might notice redness or even bleeding from wounds around the damaged area, which are signs that the site has inflammation.
Generally speaking, inflammation doesn't mean infection, which makes the organism trigger avascular and cellular responses. Thanks to these natural management methods, your blood vessels supply your organism with more blood cells, and as a response to this natural behavior of the wounds, you might feel more discomfort and pain around the injured site.
During the process, your body removes damaged cells and swaps them with good ones, and you can help it move forward by using treatment methods. The first phases of healing require RICE treatment: rest, ice, compression, and elevation, which, over time, helps to improve the blood flow. Physiotherapy can help ease chronic pain; the pr medical attention might make the healing process faster.
Subacute Phase: Begins around Day 4 and Might Last Up to 6 Weeks
When the inflammatory stage is over, you might notice that the swelling has subsided, and you feel minor discomfort. Your body, at this point, begins to repair the injured tissue by producing extra collagen. At this stage, you may start to see scar tissue formation.
Scar tissue is less flexible and weaker than normal tissue, and even though you might not feel pain and inflammation is gone, your healing is not over yet. In this phase, the risk of re-injury is high, so you must remember that cells are not yet fully rebuilt and that the scar doesn't protect you completely. Don't try to go back to regular activities too soon; instead, you can contact your physician to prepare a treatment plan that can improve your healing.
During this phase, physiotherapy focuses mainly on re-aligning collagen fibers. This helps improve tensile strength and in regaining range of motion.
Remodeling Phase: In Some Cases, Begins About 2-3 Weeks After an Injury or Even Moths or Years Later
The final healing phase is the remodeling phase, and here, cell quality improves, and the proliferation process strengthens the affected area. The remodeling phase is about increasing the quality of the collagen fibers and strengthening other cells.
To make an injured area fully functional, you might begin some exercises and sports that are not very demanding on the body. The essential goal of the last healing phase is to get your health back to its place before the accident occurs.
I Have a Soft Tissue Injury. What Do I Do?
If you have an injury that has caused bodily pain and harm, contact the best Los Angeles spinal cord injury attorney! You might require particular therapy after suffering from damaged blood vessels, muscles, or soft tissue. If this was someone else's fault, you might be able to open a personal injury case.
Contact the charismatic and compassionate personal injury attorneys here, and get the best legal services. Whether you need legal advice or want to discuss your situation, the knowledgeable and experienced team at the Ehline Law Firm is open and ready to talk to you. You can be sure that we will fight for you until we get you a satisfying outcome favoring your rights.
Michael Ehline, the unstoppable founder of the firm, is also a US Marines veteran. He can understand the situation that you are facing like no one else.
Schedule a Free Consultation to Learn More About the Stages of Soft Tissue Injury Healing
You can check the website with testimonials of various clients and view our awards and accolades. Our firm has won over $150 million in compensation for our valued clients, so join the group of happy customers who have reclaimed their lives with our help. Call (213) 596 9642 or go to the site. Fill out the online website contact form to schedule a free consultation with inspiring lawyers in Los Angeles.
Main Los Angeles Location
633 W 5th Street #2890 Los Angeles, CA 90071 (213) 596-9642.