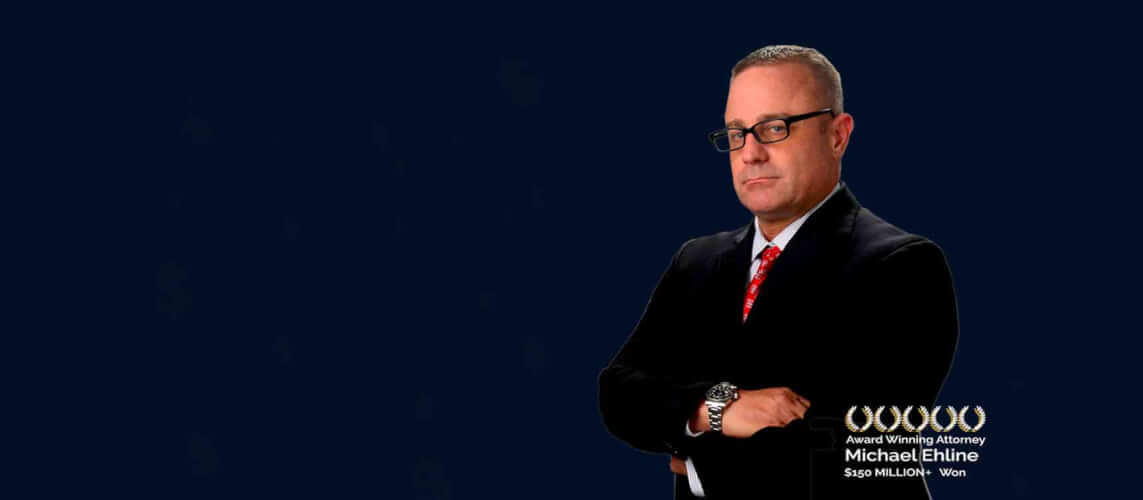 A lack of understanding often shrouds mental illness in the United States. Getting compensation for a sports-related mental illness can be an uphill battle. Arguably, it's much easier for people to sympathize with individuals in a cast or wheelchair than those facing nervous breakdowns or depression, or other mental health struggles. Insurance companies often confuse emotional disorders with emotional instability, which are entirely different. Many elite athletes experience mental illness due to the rigors of their profession.
The brain is the most complex organ essential for normal day-to-day functioning. A slight chemical imbalance in the brain can often lead to mental health disorders requiring professional mental health help. Many elite athletes have mental health challenges. If you suspect mental illness, you may want to apply for a disability claim to recoup therapy and medical expenses. However, it is very challenging to recover disability benefits without proper evidence.
Mental Health Care is Essential for Professional and Elite Athletes
If you face mental health struggles as an athlete, contact Ehline Law and our disability claim lawyers today for a free case evaluation to discuss your major negative life events and how we can help. Finding mental health help-seeking clinical sports psychiatry over mental ill-health conditions means hiring the best lawyers. Our lawyers will go the extra mile on behalf of your and your loved ones to secure an award of full and fair compensation for athlete-specific risk factors and mental health conditions harming psychological and physical health.
We'll use an early intervention framework to get you paid for stress-related claims, whether you are a professional athlete, among collegiate-level athletes, or even non-elite athletes. In furtherance of our no recovery, no fee promise, you can call us 24 hours a day, seven days a week at (833) LETS-SUE.
Mental Illness Also Affects Elite Athletes
More than 46 million people in the United States live with mental illnesses. The statistics are pretty grim as they represent roughly one in five individuals who will experience mental health crises during their lives.
Medication, diet changes, and regular exercise have helped many individuals combat mental health problems. According to research, exercise can contribute to a better mood and improve mental health. Exercising helps release endorphins and enkephalins, hormones naturally produced in the body to boost spirits.
Exercise may benefit mental health, but it simply does not mean that elite or professional athletes don't face mental health challenges. Although there are many risks for an elite athlete, mental health crisis mitigation remains at the top since it affects the livelihood or career of such individuals.
Whether they're professionals or young students, Athletes are under constant pressure to perform well in the game. Coaches, colleagues, and even the general public expect their favorite athletes or sports teams to serve in the game and win for them. Young student-athletes also have to constantly juggle their time between maintaining their studies and playing games, leading to youth mental health concerns.
According to recent reports, one-third of college students face depression, anxiety, or other mental illnesses. Among these individuals, only 30% of them actively seek help to improve their mental health conditions. However, that percentage falls to only 10% among college athletes. 35% of professional athletes face mental health crises in stress, eating disorders, anxiety, and more.
Common Mental Health Conditions Affecting Athletes' Mental Health
Although eating disorders and addictions fall under the category of mental disorders, according to mental health professionals, anxiety and nervous disorders are the most common mental health conditions among elite athletes.
Recent studies show that anxiety disorders can start unexpectedly, regardless of family history or prior medical history. Although anxiety is something individuals face in their day-to-day lives, anxiety disorders are quite different as they are more frequent and have intense episodes. Studies suggest that traumatic events such as car accidents have a huge role in developing anxiety disorders.
Here are some common mental health conditions prevailing in the United States.
Post Traumatic Stress Disorder (PTSD)
PTSD occurs in individuals experiencing traumatic events. Whether you're a victim of physical assault or going through a rough divorce, any traumatic event increases the person's chances of manifesting PTSD. Usually, a person may experience nightmares, situational anxiety, and more after trauma. However, if the person experiences these even after a month of the event, these mental health symptoms require therapy and mental health help.
Panic Attacks
Panic attacks often occur without warning or explanation or trigger major adverse life events. Elite athletes go through intense phases of panic attacks due to the severe pressure from different stakeholders.
Paranoid Schizophrenia
Although these types of mental health conditions are not so common, they are extremely dangerous, causing hallucinations, distorted thoughts, and, in many cases, delusions. Those with paranoid schizophrenia are difficult to predict since you never know what they're thinking or what they might do next out of fear.
Other mental disorders include social anxiety disorder, agoraphobia, and general phobias. There is also a common overlap between mental health conditions and anxiety. Patients who have PTSD will also suffer from social anxiety or panic attacks.
Another essential thing to understand regarding mental health literacy is that there are mental health outcomes, meaning those suffering from mental health conditions can also develop physical disabilities. If athletes or young elite athletes suffer from a mental health condition, there is a chance that physical disabilities may arise, including chronic fatigue, irritable bowel syndrome, and more. This can negatively affect their careers and their lives.
Mental Health Disability Benefits in the Workplace
A rule of thumb when dealing with mental health disorders is that a simple diagnosis doesn't result in a disability case in the United States. Individuals with poor mental health must prove that their mental disability restricts their ability to perform well at work.
For example, according to the insurers, a finance manager in a wheelchair working at an accessible office may not result in a disability case since their ability to work is not affected by their disability. However, a surgeon with carpal tunnel syndrome cannot perform surgeries due to the disability. Looking at both cases, the chances of a surgeon receiving disability benefits are more significant than the finance manager.
Here are a few essential factors that insurers take into consideration when evaluating whether an individual should receive disability benefits:
Occupation
Nature of mental health condition
What triggers the illness
Whether the person is taking appropriate care.
Let's look at another example to understand who is entitled to disability benefits. A woman who has PTSD after a sexual assault may not cope well in certain conditions. A colleague entering her office may trigger her anxiety or attending meetings now results in severe panic attacks, affecting productivity and work. In such situations, employers must accommodate employees by providing them with private rooms to de-stress or a limited workload.
Organizations or their coaches must accommodate their elite athlete's mental health by providing a favorable environment to practice their game. If an athlete finds that the organization is unwilling to give a calm working environment, it is best to speak to an attorney to discuss their situation.
Mental Health Disability Benefits for Professional Athletes
An injury or mental condition can severely affect an elite athlete's earnings, which is why professional athletes have all sorts of insurance, including mental health disability benefits. However, insurance companies limit these benefits to a maximum of 24 months. If you're disabled for a more extended period, you may not be able to recover disability benefits after the first 24 months.
Another concern about disability benefits is establishing evidence of mental health.
Mental health conditions or anxiety disorders are often diagnosed by their symptoms, which can include the following:
Fatigue
Mood swings
Stress
Confusion
State of anger
Not able to concentrate
Huge weight loss
and more.
In many cases, your insurance policy will dictate the proof or evidence necessary to release disability benefits. Working with Ehline Law, disability benefits lawyers can help review the facts of your case and the provisions of your policy.
If you are struggling with mental health and have exhausted the 24-month disability benefits, you may be eligible for disability benefits for any physical disabilities resulting from your mental health condition.
The attorneys at Ehline Law are well-equipped with mental health guidelines and know how to fight for your rights. Our attorneys will work with your therapists and doctors to avoid any wrongful delays or claim rejections, helping save time and effort.
Contact Ehline Law Disability Lawyers for a Free Consultation
Mental health claimants often face delays or claim rejections due to a lack of understanding of mental health conditions or insurance bad faith practices. Often mental and anxiety disorders are the most unpredictable, causing career-altering disabilities.
Ehline Law is a leading personal injury law firm that works closely with mental health victims, protecting their rights and compensating for their loss. Our attorneys have helped over 3,000 clients retrieve more than $150 million in settlements.
Here are some of the settlements we have recovered for injured victims over the years:
$4,886,255 – Doe v. Doe (Assault)
$1,000,000 – Stein v. City of Los Angeles (Workplace injuries)
$2,300,000 – Gilbert v. Quinones (Car accident)
Whether there is a need to prosecute a case, file claims, review an insurance policy, or negotiate a settlement, contact us at (213) 596 9642 for a free consultation with our legal experts. Our attorneys are here to help any time of the day.
Our work comp lawyers work with clients on a contingency fee basis, as we understand that mental health disorders are unpredictable, and additional financial stress can negatively impact them. If you require help with disability benefits for mental illness, call us or visit any of our law offices across California for a free case review today.