If we don't win, you don't pay.
Speak to the Attorney.
Born to serve.
633 W 5th Street #2890
Los Angeles, CA 90071
(213) 596-9642.
2323 S. Voss Rd, Suite 244
Houston, TX 77057
(832) 592-1260.
Date Modified: August 18, 2023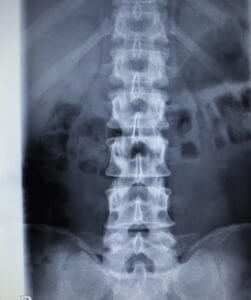 People often suffer soft tissue injuries after car accidents in Los Angeles. If it's due to someone else's negligence, you can file a claim against their insurance company. With a successful claim, you can recover your medical expenses and other costs incurred from the injury.
You can contact our charismatic Los Angeles spinal cord injury attorney, Michael Ehline if you ever find yourself in that situation. As an expert in law and medicine, he can provide legal advice regarding your case. He and his team can help you maximize your financial compensation for your soft tissue damage.
They can help you recover lost wages from missing work, sick recovery time, and time off from medical appointments, as your pain and suffering damages from the injury. Reach out to a Los Angeles personal injury lawyer for more information at (213) 596-9642 or fill out the online form. You can receive a free case review today!
What Is a Soft Tissue Injury?
What Are the Causes of Soft Tissue Injuries in Los Angeles?
How Long Does It Take for Soft Tissue Injuries to Heal?
How Do You Get a Fair Settlement for a Los Angeles Soft Tissue Injury?
Contact Ehline Law Firm Personal Injury Attorneys in California and Receive a Free Consultation
Browse our personal injury practice areas for a complete list of injury and accident cases. We can help you win throughout the Los Angeles area.
What Is a Soft Tissue Injury?
You suffer soft tissue injuries when you damage your muscles, tendons, ligaments, fibrous tissues, and other soft areas that aren't bones or organs. These injuries fall into two categories: acute and overuse.
You can suffer acute injuries when you receive sudden trauma. A car accident or falling can cause trauma and even a devastating wrongful death claim. Some injuries you can sustain from these situations are:
A sprain happens when you tear or stretch your ligament, a fibrous connective tissue that stabilizes your body's joints. They can be mild, with slight stretching and damage. Moderate, with painful partial tearing, or severe, with a complete tear of the ligaments.
Strains are similar to sprains but affect your muscles or tendons. They range from a simple stretch to a complete tear of your muscles and tendons.
You can suffer whiplash mainly from vehicle accidents where your neck endures a rapid, forceful back-and-forth movement. It's a common strain-related injury you may notice several days after the incident.
Overuse injuries are those that you endure over time when you frequently repeat a strenuous activity, preventing the area from healing between actions.
Some common overuse soft tissue injuries you can suffer are:
All of these injuries present similar symptoms, such as pain and swelling, and require similar treatments. Tendinitis causes inflammation or irritation to your thick fibrous cords, and Bursitis does the same to the bursa sacs over your body.
A doctor might appoint you analgesics, physical therapy, or rest while applying ice and compressing the area. These medical procedures can heal most soft tissue damage after some time.
If you suffer from one of these injuries in your workplace or a car accident, contact us. A charismatic Los Angeles injury attorney from Ehline Law Firm will promptly answer to offer you excellent legal advice.
What Are the Causes of Soft Tissue Injuries in Los Angeles?
Our Los Angeles injury lawyers, paralegals, and litigators have helped many clients win verdicts and settlements for soft tissue injuries.
Most of these damages occur in the following situations:
Car accident
Motorcycle accident
Slip and fall accident
Pedestrian accident
Workplace accident.
Even a burn injury can cause soft tissue damage. If you endured a soft tissue injury due to another individual's negligence, it's within your rights to receive fair compensation. Call our elite Los Angeles soft tissue lawyers to find out more.
How Long Does It Take for Soft Tissue Injuries to Heal?
Most soft tissue injuries heal between one and six weeks. The time it can take for you to regain full use of your body part, whether you're enduring pain or not, depends on your age, health, injury severity, and treatment. Regardless, all injuries disable the victim for a while. It would be best for you to discuss the prognosis with your physician if you require detailed information.
If an accident in Los Angeles, CA, left you severely injured, you should get in touch with us. Our masterclass personal injury lawyer can advise you on the best way to proceed with your tort claim and refer you to the most capable orthopedic doctors.
How Do You Get a Fair Settlement for a Los Angeles Soft Tissue Injury?
Insurance companies tend to be skeptical of soft tissue injury claims. They often have firm figure ranges in place they're willing to offer to settle a tort claim as soon as possible. Should you demand more, an insurance company might reject it.
You must establish your soft tissue injury case through a documented medical diagnosis and prognosis. After an accident, you should get thorough treatment to find any indication of harm, as these records serve as proof that may prompt the other party to offer a fair settlement.
You can also hire an experienced personal injury attorney to help you. Our impressive attorney team in Los Angeles, California, ensures your soft tissue damage case proceeds best.
Contact Ehline Law Firm Personal Injury Attorneys in California and Receive a Free Consultation
Call our Los Angeles personal injury lawyers at (213) 596-9642 today and receive a free consultation. Our aggressive and ambitious attorneys can come to you at all times, whether it's at your home, office, or hospital.
Our talented team has won over $100 million for our clients in California and has over 15 years of experience in similar cases. Our world-famous law firm based in Los Angeles provides the best legal services in the region, and we know we can get you excellent compensation for your injury.
Michael Ehline is an inactive U.S. Marine and world-famous legal historian. Michael helped draft the Cruise Ship Safety Act and has won some of U.S. history's largest motorcycle accident settlements. Together with his legal team, Michael and the Ehline Law Firm collect damages on behalf of clients.
We pride ourselves on being available to answer your most pressing and difficult questions 24/7. We are proud sponsors of the Paul Ehline Memorial Motorcycle Ride and a Service Disabled Veteran Operated Business. (SDVOB.) We are ready to fight.