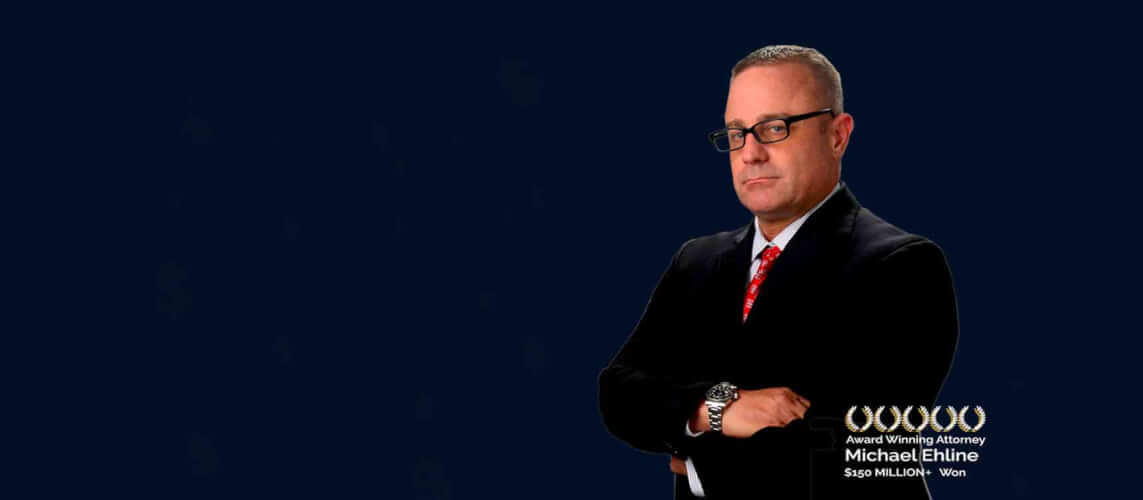 Suppose you're in a situation where someone sues you for an accident. In that case, your insurance company must defend the claim against you or compensate the suffering party. In many cases, an insurance company will take its duty to defend more seriously than indemnifying against a claim leading to
disputes
.
This can create legal problems for you if the other party reaches out to an experienced personal injury lawyer for help. In the meantime, let's see what an expert Los Angeles insurance law rights attorney says about Cumis counsel and conflicts.
The same situation can apply when an insurance company refuses to pay a claim even after losing. What do you do then? Whichever side of the situation you end up in, and you're not sure what to do, contact a personal injury attorney for legal advice.
When You're Sued, and the Insurance Company Denies Claims
An insurance company will always give preference to the duty to defend the insured against third-party claims from a car accident or any other type of accident over their commitment to repay. In doing so, the third party may want to pursue legal action against the insurer, which can affect the insured and their reputation.
Duty to Defend Vs. Duty to Indemnify
Century Insurance Company v. Superior Court is the perfect example where the insured had gotten into a car accident due to negligence, leaving the other driver dead. The claimant went on to make a claim well within the policy limits in the insurance contract. However, the insurance company went on to defend their policyholder and refuse the claims against the insured and their insurance company. In doing so, this led the claimant to exercise judgment against the insured. However, the insured gave all their rights against the insurance company allowing the claimant not to execute judgment against the insured.
This type of action where the insured assigns their rights to the claimants is common when an insurance company defends and loses the third party claim against the insured. Posting privileges can help the certified step aside from all legal actions a claimant might take. In doing so, the claimant can pursue a legal fight against the insurance company while the insured gets protection from any judgment against them.
Insurance companies can make decisions that might put the insured at further risk. For example, insurance companies can defend claims against the insured, but if the claim is within the policy limits, it can pose a severe threat to the insured.
This is because if the insurance company loses to pay out injury claims, even if there is liability coverage, the responsibility will fall on the insured. The insured can not settle the case unless they pay money to the other party, which they may not have.
In such situations, it is best to approach your insurance company and remind them of their duty to indemnify insurance claims. Even an incorrect assessment of the insurance coverage by your insurance company can put you in a vulnerable position.
Now let's look at the situation if you were the other driver dealing with an insurance provider refusing to pay.
When Insurance Companies Refuse to Pay
An insurance company will send an insurance adjuster to assess the damage insurance adjusters often will tell you that the insurance company denies your injury claims unless you provide evidence.
Usually, an insurance adjuster will ask to record statements but never make the mistake of giving one. These are tactics that the company uses to delay your injury claim. Don't wait; get an attorney to protect your rights and fight for you.
These companies have gotten good at buying time in the claims process. They will send you contract documents and medical records to make a financial recovery; however, when you give them one copy, they will send you to get another. Let an attorney deal with the insurance carrier and get you the compensation you deserve.
Raising Questions over Medical Bills
Insurance companies have understood that getting private attorneys and investigators costs them a lot of attorney's fees. Instead, they hire legal professionals and set up their law firm to defend the insurers against claims.
Like this, an insurer will also have an "expert" medical team to review and assess your medical records and then devalue claims. The medical team often has unqualified medical professionals who will use the insurance policy against you and defend the at-fault party.
Not just that, insurance firms hire engineers and will argue that a car accident can not lead to such injuries unless there is a lot more property damage to the car. These are just a few things these companies do to "determine fault" and refuse to pay claims.
File a Lawsuit to Get the Ball Rolling
When an insurance company starts to delay the claims process for injured victims, the recommended course of action is to file a lawsuit.
Insurance Companies like to Avoid Law Firms
You must have come across many paid attorney advertising or lawyer referral services, but you must research which attorney to go with. Having the right lawyer working on your case can send shivers across the company.
A simple written notice can work wonders. Insurance firms understand that lawsuits are lousy publicity and will do whatever they can to help resolve the matter. A strong law firm can even force the insurance firm to pay more; in certain situations, they will.
Not only will a lawyer ask for medical treatment bills compensation but also lost wages, if applicable, punitive damages, and more to help you recover from your loss. In many situations, the insurance firm has a lot of control because they already have your money. However, an expert legal team can take the case to a jury trial if necessary.
Contact a California Insurance Attorney Today!
Insurance companies can be a handful, and you should leave the negotiations to an expert attorney. Ehline Law strives to deliver a professional and understanding attorney-client relationship while delivering positive results. We will help you get the settlement offer you deserve.
Contact us at (213) 596-9642 and get a free consultation with our attorneys today! Feel free to use our convenient online website contact form today.