If we don't win, you don't pay.
Speak to the Attorney.
Born to serve.
633 W 5th Street #2890
Los Angeles, CA 90071
(213) 596-9642.
Date Modified: March 29, 2023
This is a no strings attached scholarship insofar as we do not require pursuing a specific career path or public sector employment. However, you must be able to write well and understand the difficulties lawyers face in proving distracted driving claims, even when witnesses say someone was on their phone during the crash, etc. Demonstrate your understanding of the problem of distracted driving behaviors and ways we can solve the problem.
End Distracted Driving Scholarship Contest Details:
We want to hear from our future rad users and thought leaders about the many ways (besides passing more laws) the community can use to reduce and eliminate distracted driving.
We want you to describe effective and creative methods, habits, techniques, and skills that can prevent and reduce distracted driving accidents in the U.S. We will then choose one essay per calendar year that presents the idea in the most compelling way and:
one (1) student will receive a $1,000 scholarship draft to place towards their college tuition. They can re-enter to win annually till 2030.
Recurring Yearly Scholarship Through 2030
This is a yearly offering; yes, the same student can reapply yearly. The offering will continue running until the year 2030 or until such time as there is no more distracted driving in the U.S.
Essay Prompt: Distracted Driving: How Do You Prevent Driving While Distracted Accidents?
Eligibility Requirements:
Applicants must EITHER be transitioning high school seniors (graduating summer 2024) OR be students currently enrolled in the CLEP, a state law office study program, college, trade school, or university as of the first January 1, 2023-2030 semester(s), annually till 2030.
Must submit your essay by Thursday, September 1, 2023-2030
Scholarship FAQ –
When is the submission deadline?
When will I learn if I won the contest?
The first annual scholarship winner will be selected by October 15th, 2023, and then each year on October 15th, till 2030, the last year of this scholarship offer.
Distracted Driving Scholarship Submission Details: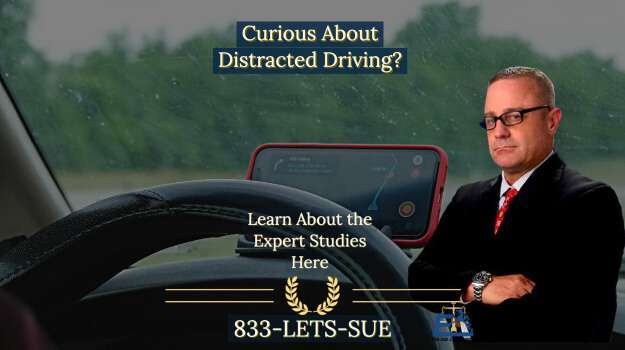 In order to qualify for the scholarship contest, we will need to gather the following information:
Your Name
A valid email address
Phone Number
A copy of your transcript or proof of enrollment
Upload your 500-word essay in Word, WordPerfect, or other docs, including PDF.
Follow Us on Twitter, identify yourself, and tell us you applied for the offering.
"Distracted driving kills a lot of good people. Help me and my team of lobbyists push for public campaigns designed to reduce and eliminate distracted driving on U.S. roads." – Michael Ehline, Esq., President, Ehline Law Firm Personal Injury Attorneys, APLC
Submit Your Scholarship Entry Form Using Our Email
Include:
Your Name
A valid email address
Phone Number
A copy of your transcript or proof of enrollment
Upload your 500-word essay in Word, WordPerfect, or other docs, including PDF.
Email your attachments to info@ehlinelaw.com
**Due to the large amount of submissions we receive, we ask that you PLEASE NOT contact the firm directly asking about your submission status for any scholarship contest. Our team will review each submission in the order it was received, and the victor will be contacted by email or via a Tweet.
Michael Ehline is an inactive U.S. Marine and world-famous legal historian. Michael helped draft the Cruise Ship Safety Act and has won some of U.S. history's largest motorcycle accident settlements. Together with his legal team, Michael and the Ehline Law Firm collect damages on behalf of clients.
We pride ourselves on being available to answer your most pressing and difficult questions 24/7. We are proud sponsors of the Paul Ehline Memorial Motorcycle Ride and a Service Disabled Veteran Operated Business. (SDVOB.) We are ready to fight.