If we don't win, you don't pay.
Speak to the Attorney.
Born to serve.
633 W 5th Street #2890
Los Angeles, CA 90071
(213) 596-9642.
2323 S. Voss Rd, Suite 244
Houston, TX 77057
(832) 592-1260.
Date Modified: August 18, 2023
Welcome to the top-rated, world-class Southern California personal injury attorneys at Ehline Law Firm.
Injured in SoCal?
Receive a Free Consultation Today!
We specialize in catastrophic injuries, including burn injuries, brain injuries, spine injuries, sexual assault, and wrongful death.
Our business is committed to prioritizing your recovery after the defendant's wrongdoing.
SoCal Accident Attorney
Our best attorney in Southern California will compile all available evidence, including medical records, video surveillance footage, smartphone images, eyewitness testimony, texts, emails, and phone calls. The sole mission of our law firm is to help confused, vulnerable Southern California personal injury-accident victims recover compensation from all at-fault parties by holding them accountable for personal injury cases under civil California law. Our proven serious injury accident attorneys in Southern California make negligent tortfeasors pay your lost wages, medical expenses, and personal property damage, including death claims in premise liability matters. We have the money and the know-how to win any personal injury case in SoCal!
Millions Recovered By Our Southern California Injury Law Offices
With millions recovered for thousands of SoCal injury victims, the injured person will have the best personal injury lawyer among law firms fighting for their rights. During your consultation, we'll explain your rights to catastrophic injury compensation and chances for success.
Our impressive results with LA County cases speak for themselves. If we agree to an attorney-client relationship, our winning team of successful trial lawyers will put its proven reputation to work for you and your loved ones. We help rebuild shattered lives by delivering customized representation throughout Southern California.
Unlike many law firms, you will be confident after hearing our personal injury legal advice and forming an attorney-client relationship with our lead counsel. You'll learn our storied history of winning windfalls like damages for satisfied clients in So. Cal.
Our job is representing the plaintiff's incident through mediation, arbitration, or trial. Were you injured in a car crash? Check out the Southern California car crash law page to learn more. You're our top priority!
$150 Million + RETRIEVED FOR THE INJURED PERSON
SINCE 2005 OVER 3000+ CLIENTS
CONTINGENCY FEE BASIS
CLIENTS TRUST US!
WE HAVE Multiple CALIFORNIA LOCATIONS!
24/7 DAY PER WEEK HOUR PERSONAL INJURY LAWYER
CLIENT-FOCUSED 360° CONCIERGE SERVICE
5-STAR-HOSPITALITY.
Why Choose Our Southern California Personal Injury Law Firm?
Attorney Michael P. Ehline is an authority and expert on car crash cases and is highly sought-after in complex traumatic brain injury, motorcycle accident, and catastrophic injury matters.
We have specialized in helping serious accident victims suffering catastrophic injuries for over a decade. We know you have no blame for your wounds. Our knowledgeable staff can help quell your anxiety while we recover maximum compensation.
Our reputable law group, legal team members, and Super Lawyers at Ehline law offices will work diligently with your medical providers. We'll get you the best medical treatment.
These are leading medical professionals who are experts at fixing catastrophic injuries on a medical lien basis. Fatal accident cases are our specialty. Accordingly, other lawyers may blow off estate planning and life insurance issues.
Our law group fights hard to capture reimbursement for medical bills for lifetime medical treatments and suffering. We want to be your go-to family law firm for California law issues.
Next steps? Fill in your personal information for an appointment with a pleasant, peer-recognized, knowledgeable, low-pressure community attorney before settling.
*Comment or Message. (Access our resources and tell us what happened) For research and validation purposes only, and must be left unchanged. This form can connect with Internet Explorer, Safari, or the Firefox network. Don't worry. Typically, we respond in a few minutes.
A World Famous Southern California Personal Injury Law Firm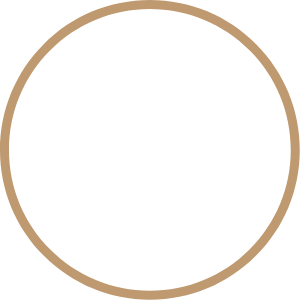 MONEY RECOVERED
You'll be treated with respect by those responsible for your injuries. We'll fight for you aggressively as this duty binds us.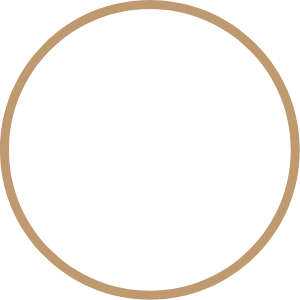 CLIENTS SERVED
We believe that being of service is the highest calling in life. We approach every case with empathy, professionalism, and tenacity.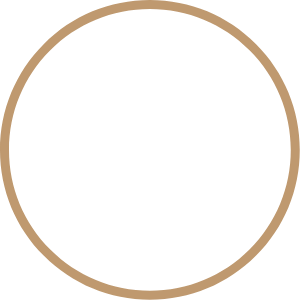 FAST RESPONSE
Promptly engaging with counsel is essential. Time is of the essence post-injury. We're available 24/7 to discuss your matter.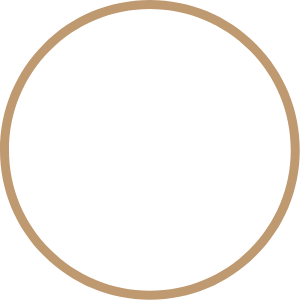 5 STAR RATING
It's no great secret the Ehline Law Firm Personal Injury Attorneys, APLC, work hard for our clients, as evidenced by our numerous 5-star reviews.
Our personal injury firm aggressively assists victims of negligence in the third most populated megalopolis in the United States, besides the Great Lakes Megalopolis and the Northeast Megalopolis. We tailored our services to your needs because of Southern California's car culture, large, expansive highways, expressways, and spread-out suburban communities.
Our military background enabled us to devise systems serving clients by automobile statewide in California. Chances are our Los Angeles, CA-based law group has a location near you. If you can't come to us, we'll come to you anywhere in SoCal, ANYTIME.
Are you located in another part of the state? No problem. We'll come to you. We became world-famous through diligence and hard work.
Awards, Reviews, and Accolades
The Superlawyers Rising Star Award was awarded multiple times to Michael Ehline from 2006-2015.
Newsweek Magazine awarded its "Premier Personal Injury Attorneys" award to Ehline Law Firm's attorneys in 2015.
CNN interviewed Michael Ehline about cruise ship law, and he was a guest on NBC discussing limousine law practice areas. On CBS, Michael was also interviewed by Nancy Grace, discussing California dog bite law.
Our years of experience can help you hold all the negligent parties liable for causing your damages. Satisfied clients know our personal severe injury case attorneys have over a decade of experience winning and maximizing their damages compensation awards.
Southern California Personal Injury Lawyer
During your confidential conversation with legal counsel from our law group, you'll discover the caring, comforting Ehline difference. You can call today. You can learn more by telephoning (213) 596-9642 for a free and confidential consultation with a Los Angeles personal injury lawyer from Ehline Law Firm.
Ehline Law Firm's best personal injury lawyers in Los Angeles focus exclusively on handling accident cases in Southern California. This allows us to hone our skills in getting you and your family the best possible result from your claim.
633 West 5th St. #2890
Los Angeles, CA 90071
We are experts in all aspects of California law regarding negligence claims involving a personal accident.
Main Southern California, Los Angeles County Law Group Headquarters Since 2005
Our professional law corporation started helping injured victims with catastrophic injury cases in 2005. Since putting up our shingle in Los Angeles, CA, we've helped injured clients obtain compensation for their physical and emotional scars from fatal and non-fatal accidents. Our law firm's trial attorneys will discuss any personal injury cases and the settlement process. The injured person will be informed whether they should file a lawsuit before any cases settle.
Ehline Law Firm Helps With Your Personal Injury Law Claims
Our top-notch SoCal injury lawyer employs agile insurance negotiators. If we can't obtain compensation in a fair amount, our aggressive litigators will file a lawsuit on your behalf.
Our most charismatic and best lead counsel will instill confidence in downtrodden clients. Our decisive leadership will guide your fighting path as we clear the way for the injured clients' windfall victory.
What Happens Once I Contact Ehline?
Each case is unique. The totality of the circumstances must be investigated, weighed, and examined. We'll compare similar fact patterns and outcomes to get a case value baseline and how to proceed.
But never fear; you only need to pick up the phone and receive a telephonic or in-person case evaluation. Our attorneys or case intake specialists help you decide the next steps.
How Much Does Ehline Charge for a Case Evaluation?
There is no upfront fee. Your case evaluation comes at no cost. You'll understand the merits and risks, placing you at ease by explaining the legal process. Knowing your options is very important, and only a trained legal expert is in a position to hear what you have to say.
You are shielded by attorney-client privilege and confidentiality, so there is little risk in opening up to us. After all, that is why we are called legal counselors. Give us a call right now.
What If I Want To Hire Ehline Law Firm For My Case?
After your consultation, you may want to think about retaining us. Assuming you believe we will provide you with the excellent service you are seeking, Ehline Law Firm will act quickly by drawing up a legal document called a retainer and explaining the provisions. We will also allow you to have the retainer reviewed by counsel of your choice so that you can consent after consultation.
Once both parties (Ehline's representative and you) execute the documents with signatures, the contract is set in stone, and we take over the tactical aspects of your case.
Help With All SoCal Negligence Claims?
Our experienced Southern California team has comprehensive knowledge of California state and federal laws. We expertly handle Los Angeles personal injury lawsuits. We understand the challenges you and your loved ones face after traumatic injuries. You mustn't sign a settlement release without legal experience guiding your choices.
Your inability to work or engage in your regular, daily routine has a monetary value. We also know you are making less money. Perhaps you're unemployed after being injured in an accident.
This is why we never charge clients attorney's fees unless we secure them an award of compensatory damages.
Legal Advice Disposing Of Insufficient Claims
Some disasters won't result in significant medical bills. Claimants may be pursuing personal injury claims seeking little compensation. Sometimes your court filing fees for a fender bender or minor bumps and bruises after a slip and fall at work are not worth hiring a lawyer. Sometimes it will cost more than you will gain.
If your insurance adjuster is giving you a hard time, you have other options besides spending much money to secure fundamental rights.
Sometimes small claims court may be an option over hiring a car accident attorney. After your legal consultation with our compassionate, attentive team, you will understand your rights, duties, and obligations as a claimant.
Some cases will invariably require help from a law group to ensure all your losses find coverage, leaving no stone unturned. The legendary Ehine law office helps your claims filing process to go smoothly.
Catastrophic Injuries We Take
Our law group helps injury victims with all types of catastrophic injuries, including minor brain injuries like concussions, whiplash spinal cord injuries, burn injuries, and wrongful death actions.
Survivors we assist seek lost wages and medical treatment reimbursement and are grieving and distraught. See our educational video on the right, or check out our video testimonials here.
Common types of personal injuries:
Mild Traumatic brain injuries (MTBI) (standard in motorcycle and bicycle accidents)
Post-traumatic stress disorder (PTSD)
Traumatic brain injuries (TBI)
Spinal cord injuries (SCI)
Burn injuries
Amputation
Bedsores
Blindness
Dog bites.
Many cases we handle involve construction accidents and product liability claims. These cases fall upon many working-class families struggling to survive.
Our law offices give injured clients compassion, sympathy, Saudade, and solitude. When you're feeling unwell, any shouse law group can provide empathy. Our law group will objectively and gingerly fight the insurance company on your behalf to maximize your compensation.
We'll encourage you to treat with leading medical professionals. Alternative methods to health insurance doctors exist. Contact successful accident lawyers today to discuss your legal rights. Hire us for any criminal or civil personal injury law case.
Types Of Accidents Our Law Group Takes
You'll see right away we are not a shouse law group. We are bold and empathetic, always standing up for the little guy as a Spanish law firm, whereas your shouse law group lacks the confidence and panache.
Our personal injury offices serve injured victims wounded during the following accidents:
Premises liability (Slip, trip and fall accident, inadequate security, etc.)
Pedestrian accidents vs. automobiles
Defective products accident
Long haul truck accidents
Cruise ship accidents
e-scooter accidents
Motorcycle accidents
Bicycle accidents
Boating accidents
Bus accident
Elder Abuse.
Our law group helps accident victims with physical injuries caused by a defendant's negligence. We specialize in motorcycle and common carrier collisions.
Car Accidents Are Our Specialty
We offer legal representation in all accident cases, including Car-Motorcycle Accidents v. Auto Accident, Bus Accident, Pedestrian Accident, Delivery Truck Accident, Uber Accident, Lyft Accident, Turo Accident, Loaner Accident, Driverless Vehicle Crash, Freeway Construction neglect, etc.
Our trial lawyers gathered evidence of how it happened to help find the money. We'll seek auto accident reimbursement for any injury claim. Our best personal injury lawyer will expertly seek insurance coverage for injury victims.
Damages we seek include automobile rentals, repairs, medical bills, and accident-related suffering. (Any motor vehicle collision including reckless driving, road rage, hit and run, or running over pedestrians in crosswalk auto accidents)
We Find the People With Money to Pay Compensation
We go after the responsible party for their negligence. Our California team will take over negotiations with insurance companies. We will also handle government claims against state agencies like the City of Los Angeles.
We will sue anyone liable for causing a personal injury claim or fatal accident case. We specialize in uninsured (UM) and underinsured motorist (UIM) claims on a contingency fee basis.
We'll help the plaintiff in auto accidents, handling all aspects of the plaintiff's case. Injured clients trust our years of experience with millions recovered in Los Angeles, CA. Let us help recover damages for your out-of-pocket economic damages, pain, and suffering.
Learn The Secrets of WINNING Accidents In Southern California
WWe'llFight To Obtain MAX Personal Injury Claim Compensation
When an accident victim teams up with our battle-tested group, they'll feel beaming confidence. Our past clients will attest to our honesty, reliability, and success.
We will tirelessly labor to ensure injured victims obtain the maximum financial compensation they deserve for:
Funeral expenses, including burial costs, final medical bills (wrongful death claims)
Lost wages (past, present, and future earnings/contracts)
Nursing care costs (in-home nurse or private care facility)
Medical treatment expenses and rehabilitative costs
Personal property damage reimbursement
Permanent disfigurement/disabilities
Loss of happiness/enjoyment of life
Loss of consortium/companionship
Psychological therapy/counseling
Pain and suffering.
Ehline's helpful team provides plaintiffs with superior legal services in all severe cases.
FREE CASE EVALUATION
Our Southern California Personal Injury Firm, Will Minimize Your Damages In All SoCal Counties
Our firm has an experienced personal injury attorney to help clients injured or suffering a wrongful death homicide in:
San Luis Obispo County
San Bernardino County
Santa Barbara County
San Diego County
Riverside County
Imperial County
Ventura County
Kern County.
No matter your injuries, if you're hurt in Simi Valley, Inland Empire, or the Temecula area, put our decades of experience to work for you. We will advance jury fees if we cannot amicably resolve your South Bay or Long Beach accident claims through a settlement. The next step is a full-blown trial before a judge. The defendant has no better friend and no worse enemy with our personal injury lawyers by your side.
We will look at all the evidence during your case evaluation. We will seek maximum compensation for motor vehicle accidents and other California personal injury matters.
We will file your case if necessary. We prosecute personal injury cases in multiple locations, including Central California and Northern California.
Personal Injury Claims Legal Process
Here are some general steps to get the most out of your case. We can meet you at many convenient Los Angeles law offices. We can also communicate virtually or come to you to save you inconvenience or discomfort.
After we sign the retainer, we will promptly get you the funds you'll need to rebuild your shattered life. We give you the peace of mind you need once you are reassured you have your case in the hand of a top-flight attorney. Our best, most talented legal professional will be assigned to your case.
Our top SoCal personal injury lawyer remains prepared to negotiate with any insurance company. Let us use our innovative strategies and a little finesse to win your severe injury or wrongful death case in SoCal.
What Steps Will Our Experienced Personal Injury Attorneys Take?
We look at things to see if we can get you total and complete financial compensation. Was it a fall accident? Did you suffer permanent memory loss? How much will it cost to help you for the rest of your life?
Step 1: Evaluate The Injury Claim
We offer a fast / fault-fasting review.
Plaintiff's burden requires proof the defendant was negligent.
The plaintiff's burden of proof includes showing:
The defendant and its agents owed the plaintiff a duty not to harm the plaintiff or a special duty as a common carrier
The plaintiff was personally injured
The plaintiff's injuries are a direct consequence of carelessness (negligence).
An example of negligence would be a driver suddenly stopping with a motorcyclist riding behind their automobile. This unnecessary stop could make the biker flip and fly through the air, suffering a head injury after being ejected and striking the pavement.
Our serious personal injury lawyers hold negligent parties liable in many differing ways. During your free consultation, we'll investigate whether negligence is present in your personal injury case. If these stipulations materialize, we move to step two.
Step 2: We Gather More Evidence
After a severe accident, the plaintiff should make the best efforts at evidence gathering. If you suffer from bad health, you can only hope a friend, police officer, or bystander helps you. Winning evidence could arise from a witness statement.
We may find details in pictures of accidents the police report missed. Our accident investigators may locate the license plate numbers of vehicles in your motor vehicle accident, including weather conditions and time of day.
We will also seek computer metadata, social media account info, medical data, traffic collision investigation reports, percipient witness accounts, damaged property, and wound severity. We may interview other witnesses. We aim to document first-hand accounts to prove the necessary elements for plaintiffs while they rest and focus on healing.
If the defendant or their employer is a repeat offender breaking safety rules (prior record of similar offenses), we will argue recklessness over their history of behaving negligently.
Step 3: Establish Liability
Even though the police report places you at fault, who is liable may not be clear. In cases where CalTrans or a government agency is involved, we see issues arise. What if a worker like an Uber driver caused a multi-vehicle pileup leading to the plaintiff's injuries?
If so, multiple defendants with money to pay you settlement proceeds may exist. This step is where filing and sustaining your catastrophic claim with insurance companies get complicated.
Expert Witness Evidence Evaluations
Our personal injury attorneys consult with many experts. These are aware professionals with careers and educations in relevant fields of expertise. They perform actuarial assessments, structural engineering, civil engineering, automotive repair, neurology surgery, or orthopedics assessments.
We advance money to pay these professionals to examine evidence and testify on your behalf to prove their findings. They may come later at trial during the liability and damages phases. Although dog bites and some defective product cases won't typically require evidence of fault, they'll need evidence of damage severity and life expectancy.
You'll be unable to know if you need experts without consulting superior Los Angeles-based personal injury attorneys at Ehline Law Firm. See if we can substantiate your personal injury claims. Schedule a consultation with our Los Angeles personal injury attorneys at (213) 596-9642.
Step 4: Negotiate Settlement
After calculating your estimated damages, your personal injury lawyer team will try and negotiate a settlement with the insurer or adjuster. In some cases, this process is relatively quick. Even with the best evidence, the insurance company will still refuse to settle during this vulnerable period.
We know insurance adjusters use unsavory tactics. Ehline Law Firm will ensure the insurer does not respond by acting in bad faith. We'll get you the fair compensation you deserve by jury verdict or settlement.
Step 5: Court Action
When the other side isn't reasonable, we file a summons and complaint (petition) with the appropriate California Superior Court. Your complaint is a legal formalized, declaring, or verifying your legal causes of action, the types of damages you seek, and against whom.
This written document notifies all parties and the world about your case's date, time, and facts.
Service of Process
Using a paid process server, our legal team will serve these documents on the defendants.
The defendant must file a responsive answer, demurrer, motion to strike, etc., or face a default judgment.
Statute of Limitations?
Abide by the statute of limitations under California law, which is two years from the date of the accident or the date of discovery.
If your lawyer fails to file your personal injury lawsuit within two years, you probably have a legal malpractice suit.
Get A Free Consultation With A Southern California Personal Injury Attorney
Our intellectual, strategic-thinking personal injury attorneys fight for your right to justice through fair compensation. Our all-star team will negotiate with the risk-averse insurer. WWe'llexpertly file your lawsuit if we can't settle your accident.
Contact us if you were hurt in a slip, trip and fall, dog attack, or motorcycle road collision or need general legal advice or representation. Discover the Ehline advantage. We're available 24/7 by phone at (213) 596-9642 or by using our convenient online contact form.
"I needed a PI attorney near me. I highly recommend you call their Southern California offices' personal injury attorneys if you or a loved one suffered injuries during a car accident and need money for your injuries. These guys are the best personal injury law firm I could find." – Google Review – F. Mitchell
Other CA News
Fatal Road Accidents Rise Due to Covid Lockdowns

Fatal Road Accidents Rise Due to Covid Lockdowns

I am Michael Ehline, lead counsel for Ehline Law Firm's reckless driving attorneys. I predict car accident speeding deaths will increase through 2021, and here's why. In a nutshell, it's called "The COVID-19 Effect." Allow me to explain this in detail.




Flaming Limousine Avoidance News and Tips

Flaming Limousine Avoidance News and Tips…

Los Angeles limousine accident attorney Michael Ehline was helping clients in Hawaii on May 6, 2013, when he received a phone call from Terry McSweeney of NBC Bay Area News. The reporter contacted Michael for his expertise.
Michael Ehline is an inactive U.S. Marine and world-famous legal historian. Michael helped draft the Cruise Ship Safety Act and has won some of U.S. history's largest motorcycle accident settlements. Together with his legal team, Michael and the Ehline Law Firm collect damages on behalf of clients.
We pride ourselves on being available to answer your most pressing and difficult questions 24/7. We are proud sponsors of the Paul Ehline Memorial Motorcycle Ride and a Service Disabled Veteran Operated Business. (SDVOB.) We are ready to fight.