Any lie or incident that negatively affects a client's personal injury case or any other case is legal malpractice. So to answer your question, do lawyers lie about settlements? Yes, but not all lawyers lie about settlements.
Lawyers lying about settlements in trial or providing a false statement is not unheard of. However, according to the rules of professional conduct, anything said in a settlement conference is confidential and inadmissible during trials.
Besides settlement conference discussions, lawyers can not provide false evidence in court. This legal malpractice can impact the case and the client.
If your lawyer does not represent you to the best of their abilities or fails to provide exemplary legal service, contact us at (213) 596-9642. Our Los Angeles-based injury lawyers will help you deal with this situation.
The United States sees a lot of malpractice cases, from hospitals to legal institutions and more. Legal malpractice is negligence or breach of duty where the advocate causes harm to the client. Even a lawyer referral service can be sued for failing to vet the negligent attorney for validation purposes.
According to the United States and local laws, plaintiffs can sue for professional negligence and seek legal fees, costs, and other damages.
The defense attorney has no burden to prove to a jury unless or until the information contained in the evidence (witnesses present a smoking gun) ostensibly proving liability without a jury. A presumption of negligence exists (negligence per se), or the plaintiff shifts the burden to the insurance company paying the defense attorney.
Most cases often settle on the courthouse steps once the judge indicates that more negotiations or arbitration will serve justice.
However, before they can recover compensation, plaintiffs need to prove the following:
The lawyer didn't apply the best legal practices to the case (an ethical violation like fraud or failing to disclose important information like a conflict of interest defined by model rules or specific local regulations).
The lawyer did not perform their duty of care with an honest explanation or answers to questions or failed to terminate representation when good sense made this a duty.
The plaintiff has suffered damages.
The damages the plaintiff will receive as payment result from the lawyer and their failure to be truthful and candid about their actions.
In essence, there are four essential elements of legal malpractice, and they are:
Attorney client relationship
Lawyer's negligence
Loss or injury to the client from the lawyer's negligence
Financial loss or injury.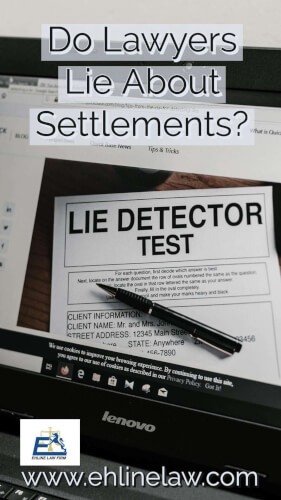 How an Attorney-Client Relationship Should Be
---
Have a personal injury case, and it's been a few months into it? Have a bad feeling about your personal injury lawyer and are not sure what to do?
This is actually a common problem among those pursuing legal cases in the United States. Many law firms exist. Finding one you can trust without any research can definitely impact your case and your life.
If legal malpractice is having an impact on your case, consider replacing your lawyer. You have the legal right to fire your lawyer if you feel like you're not getting the representation you deserve.
You need a legal representative who will maintain the right attorney-client relationship. But what constitutes the right way to deal with clients for an attorney? Here are the five signs you should look out for to help you determine whether your attorney is fulfilling their duty of care.
Communication Seems to Be Lacking
As a client, you should always be up to date on the case. What is the compensation? How is the negotiation process going on? Are you getting all your questions answered? It is your lawyer's role to identify and gather all necessary information about the case. Once educated, you will be encouraged to make the final strategic decisions.
If you seek trial, your lawyer will go to trial. If you want more settlement money, your lawyer should push for it. Your lawyer gives you a legal opinion on the case. But the ultimate settlement decision rests with you. You have the power.
Not hearing from your attorney after the initial consultation is a huge red flag. Understandably, attorneys do get busy with multiple cases. They should give you the next best available time to contact or visit them for an appointment. Move on if your attorney cannot take some time for you and your personal injury case.
Unprofessional Conduct
During their time studying at a law school, Lawyers learn about ethical rules, and in practice, they must follow ethical rules and best legal practices. Try to notice the professional conduct of your attorney to help you decide whether you should be on the lookout for a new lawyer.
Some of the ethical violations you should take note of are:
Showing up late to meetings or not even attending
Taking decisions without your consent
Not communicating properly
Making mistakes with paperwork
Misrepresentation of Material Fact
Lawyers are good with words, but this can be an ugly trait to be around for a client as you don't want a lawyer to misrepresent facts. You may not have a lawyer lying to you, but an attorney failing to provide full disclosure of facts or information properly places their law license at risk. They also subject themselves to criminal prosecution and civil lawsuits for mishandling the client's legal matter.
Attorneys may hype up their practice with billboards and radio ads to get clients. But what if the lawyer failed to understand the client's case well enough before the lawyer was hired? (Ex: one initial consultation over the phone and no investigation or evidence gathering prior to settlement discussions).
Some attorneys may charge you attorney fees way before they even deal with the insurance company for settlements. For example, most good personal injury attorneys will work on a contingency, taking no fee unless they win. But predator lawyers may want to grab as many clients as possible to make the most money.
Law is huge, and multiple practice areas require different expertise. A personal injury lawyer knows personal injury cases and general law. On the other hand, ninety percent of these advocates won't be able to settle or answer questions about bankruptcy cases with any degree of skill or detail.
Some legal teams have experience in other civil and criminal fields. The key is not to represent any outside interest in different types of cases unless they have the expertise to explore more than a single field of law.
Avoid general practice attorneys at all costs for a severe injury claim. You'll need an expert you can trust to take on your case and deal with insurance companies. If an attorney is already misrepresenting how they can deliver services during the initial consultation or told misleading statements to other individuals, assume the lawyer lies about everything they handle. (Meaning they lie about settlements, too, among many other things).
Your Attorney Isn't Caring
Legal cases are daunting, and oftentimes people avoid pursuing legal battles as they don't want to fight the legal system and face the courts. This is why lawyers need to be caring, empathetic, and understanding. Such traits make the client comfortable knowing that the attorney has their back in tough times, or they would not have settled.
Suppose you've been in a car accident. In that case, it is essential that the lawyer cares about you and what you're going through, dealing with your situation with the utmost sensitivity and professionalism. We have had clients come over to us talking about how other attorneys forced them into taking an inadequate settlement, failing to cover even partial medical expenses.
Good lawyers are understanding and caring and will put themselves in your shoes before fighting the case with focus. Michael Ehline, the founder of Ehline Law, understands what an injury can put a victim and their family through. Our lawyers offer a free consultation. We work on a contingency fee basis, one case at a time. You can rest assured knowing that our law firm will always work in your best interests.
An understanding lawyer can help communicate your issues, suffering, pain, and emotional trauma to insurance companies, adversary parties, and even in court. You don't need to be your lawyer's best friend. Having a lawyer relate and communicate with respect helps prepare you and the law office for a reasonable settlement.
Your Lawyer Lies to You
Some lawyers lie to clients about cases. In such cases, clients think their injury case is going smoothly without any hiccups; however, in reality, no progress has occurred, and the lawyer is lying.
A misleading lawyer or a lying lawyer is no good for your case. It would help if you considered getting in touch with other lawyers to help save your case.
Important Legal Advice: Read the Signed Agreement!
---
You must read the agreement and seek more information before signing it, and if you haven't done so and are looking to fire your lawyer, read the signed agreement now to go over any clauses that may not work out in your favor.
Oftentimes lawyers will include a clause in the contract that would give them a certain fee from the winnings. For certain states like Texas, this is mandatory. This protects the lawyer in situations where the client decides to save money. So they'll fire the lawyer who has made substantial progress towards a claim. However, certain lawyers can take advantage of their clients even after they fire them by taking a certain percentage of their winnings.
In such situations, we advise you to approach other lawyers and explain your situation to them and how the lawyer is making the case difficult for you. Getting legal advice helps tackle this problem.
Ehline Law Personal Injury Law Firm
Our personal injury law firm cares. You can not judge a law firm simply from your first visit as a client. Quick research can shed light on the trustworthiness and credibility of a legal firm. More than 3,000 clients have trusted us for their legal battles. We have won clients over $150 million in compensation.
Pay attention!
We have experience in lawsuits, litigation, and court.
We can settle the case outside court.
If the defendant refuses to agree to a fair settlement, our lawyers won't hesitate to seek a maximum settlement in court.
So, why choose us to sue for legal malpractice when lawyers lie about settlements?
Our legal professionals are some of the best in the industry, winning cases and awards and making positive news headlines.
We have substantial experience with malpractice cases and understand what a client is going through
We offer a free consultation and also have a "No win, no fee" policy.
Contact us at (213) 596-9642 to speak to a legal representative for further information. Let us evaluate your claims and help you with your case.