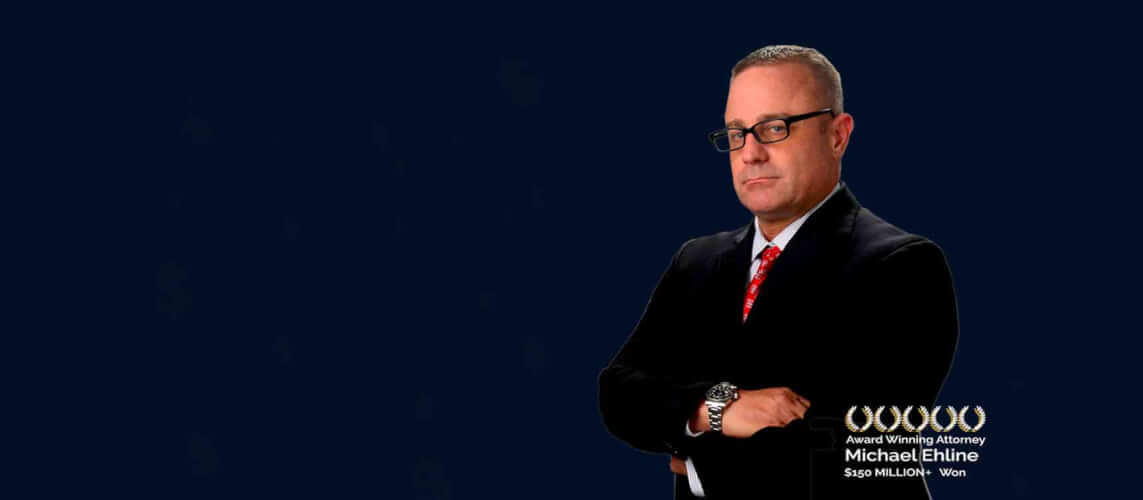 You can save on legal fees by negotiating your own personal injury claim settlement with insurance companies, but make sure you're prepared.
Get the compensation you deserve from the insurance company for a smashed car, dog bites, or emotional points causing harm from the at-fault party. We've helped thousands of clients negotiate insurance claims with a fair offer and final settlement from multiple Fortune 500 Insurance Companies.
Suffer A Workplace Injury or Third-Party Damages Claim?
While it's critical to know what you're getting into, you don't always have to hire an attorney to manage your own workplace personal injury claim. And when your injuries and emotional distress aren't too severe and the other party's liability is obvious, it may be more cost-effective to negotiate your own personal injury settlement with the insurance company. Sometimes surrendering one-third or more of your damages compensation amount makes no sense when insurance companies are presented with clear fault evidence.
Other times, such as in cases of multiple potential defendants, you will be better off hiring our premier personal injury attorneys. (Examples include automated technology in a self-driving car crash, or a CalTrans car crash with multiple vehicles in a freeway pileup.)
I'm Michael Ehline, Esq., and I work as an injury attorney in Los Angeles. In this post, I'll give you some helpful hints on determining your injuries' damages—in other words, how much your case is worth. You'll be prepared to write your demand letter after you've accounted for the other key factors (liability, damages, causation, etc.)
I will be your personal injury lawyer guide and compassionately walk you and your loved one through this painful, time-consuming process of dealing with insurance companies and getting a fair settlement after something like a car accident or slip and fall claim.
At the end, if you feel you would rather form an attorney-client relationship, I will offer some legal advice in that regard and also discuss the viability of hiring a lawyer referral service. Yes, I agree, hiring our law firm to handle your personal injury claim with the insurance company may not be your first choice.
Because this page is lengthy and filled with valuable data, I broke things down for non-lawyer as follows:
When Is Self-Representation Smart?
First Step In Making Your Insurance Company Claim
Estimating Your Economic and Non-Economic Damages
Insurance Settlement Demand Letters
Counter Insurance Settlement Negotiations
Accepting a Final Settlement Offer
When Is Self-Representation Smart?
The majority of personal injury claims are settled without the necessity for any legal representation. It's quite feasible to represent yourself in a personal injury claim after obtaining a favorable outcome. This is particularly true if you've previously handled your own legal matters and are confident and willing to do so again.
When determining if self-representation is the best option, it helps to consider two key elements.
(1) Nature and Severity of Injuries? If you slip and fall in a grocery store, or at Fashion Island, for example, you may only suffer mere bruises. If so, the store may offer a quick settlement to cover your medical bills with a little extra thrown in for your inconvenience, called "pain and suffering" damages.
However, if you were in a severe automobile accident, have received extensive medical treatment, have lost a significant amount of money, and have endured significant pain and suffering as a result of your injuries, you may want to consult with an experienced injury attorney.
For both you and the defendant (usually an insurance company), the stakes rise when losses are significant—you because you want fair compensation for your injuries, and the defendant because they don't want to pay a large sum to settle the case. This is when things get adversarial, and it's also when you need someone who understands what goes on during
(2) Who's At Fault? If the defendant or one of its personnel is clearly responsible for your accident—you've got witnesses who will testify on your behalf, for example—you may find it simpler to establish fault and obtain a fair settlement without the assistance of an attorney.
However, if it isn't obvious that the defendant is to blame for causing the underlying accident, you may anticipate a bigger fight. The defense could even point the finger back at you and claim that you weren't paying attention to where you were going when you slipped, or that you were driving too fast and could have avoided the vehicle accident, or that you were partially at fault.
First Step In Making Your Insurance Company Claim
Before sending a demand letter to the other side's insurance company, there are a few things you should do first before you immediately confirm or deny anything:
Take photos of the accident scene damage, victims, and witnesses.
Order a Police Report or Copy of the Traffic Collision Investigation Report. (What geographical location did the incident occur, who are the alleged at-fault parties in your personal injury case? What is their contact info?)
Make sure you get the medical treatment you require, as quickly as feasible.
Cover your medical expenses with "personal injury protection" (PIP) coverage, and then use your health insurance to pay subsequent charges. Obtain copies of any papers and invoices.
Never give a recorded statement to the other person's insurance without first speaking with a lawyer about the ramifications of sharing any sensitive or confidential information. (If the adjuster points out issues you hadn't considered, it could make your future damages claim weaker.)
Get medical records that diagnose specific reasons for your harm, including the biomechanics with all the facts and specific information related to injuries. Your medical professional or expert witnesses will need this data to beef on the insurance adjuster's offer for car accidents, bicycle crashes, and just about any type of premises liability slip, trip, and fall claim.
Make certain you understand the time limits for your claim (Statute of Limitations), which can differ by state.
Never discuss your accident on social media sites like Instagram, Twitter, or Facebook. Insurance investigators may use this info to impeach you out of context and minimize the value of your injuries. Heck, the insurer may try to blame you 100% for causing your own insurance claim upon concluding Subrosa procedures.
Receive a free consultation to ensure you receive a fair settlement. (Lawyer talk can help value your serious injuries to ensure you receive maximum compensation as your final settlement amount.)
Estimating Your Economic and Non-Economic Damages
Most personal injury claims have two distinct damages components, as follows:
Tangible Damages: Also known by courts as "special damages," these are damages capable of a precise calculation (Typically past, present, and future losses like bills from doctors listed in medical records, car repair bills, lost wages from missed work attributable to the incident).
Intangible Damages: Also called "general damages," there are financial losses not readily capable of an exact dollar value without the expertise and extensive knowledge of the law. (General damages include emotional points supporting compensation for distress over the nature of the suffering of the parties). Even a severe-looking injury like facial scars from a dog bite, or melted skin from gruesome burn injuries helps emphasize emotional points after you prove fault.
For example, if your serious injury interfered with your ability to raise your kids, or care for your spouse, they too may have claims. Tell the insurer about this after any lawyer issue is discussed.
Just because there is no tangible loss, it doesn't mean these factors don't have value when considering your demand letter amount. In fact, evidence like this could move the adjuster towards a good faith settlement as soon as possible to avoid litigation in a cut and dry case.
Let's look at some examples:
Lost Earnings, and Contracts
The amount of money you've lost and the amount you may lose as a result of your injury are known as lost earnings.
How does this work? Assume the negligence victim was hit riding their motorcycle at a time in their life when this newly minted plaintiff earned $100,000 per year. But the plaintiff was totally disabled for one year due to a serious herniated disc with epidural pain injections.
Because of this long-term injury, the motorcycle accident-car accident, the victim was only able to return secure a part-time job, earning $50,000 per year. If you are the victims, you have lost present earnings of $100,000 (one year off work recovering), and a future lost earning capacity of $50,000 per year for the remainder of your work-life expectancy based upon the reasons issued by your expert witness(es). (if your injuries are long-term or permanent, it has value).
Actuarial Work-Life Explained
The retirement age is the point at which a person can no longer work because of biological decline or other causes. The average life expectancy for women born in 2020 was 81 years and 75 years for males, according to the federal government's statistics. Now comes the task of figuring out how much $50,000 per year lost is worth.
Present Cash Value
Future lost earning capacity is commonly expressed in terms of its present value because it involves an estimate of losses that may continue for a long time into the future. The present value of future income (i.e., your weekly pay) is determined as if it were all deposited to a bank account today, which is a financial concept known as present value.
In other words, how much money will your employer require in a bank account today to pay you your salary for the next twenty years? This is a complicated financial calculation that must be done by an economist in the position of plaintiff's expert.
Overcoming Roadblocks Calculating Lost Earnings and Lost Earning Capacity
Three problems exist, potentially affecting your award in a lost earnings claims case:
At the time of your accident, you are not working.
For the injuries, you had plans to accept a higher-paid job or start working for another employer.
You remain gainfully self-employed.
If you had a job and were not unemployed at the time of your accident, you can usually claim your previous earnings as your earning capacity at the time of the injury. If you have not worked for a long time, the attorney for the defense will claim that you have no earning power and should receive no lost earnings remedy.
It may be difficult to refute this point. To establish a lost earnings claim, you and your lawyer will have to collaborate to develop a strategy. You have no missed-earning claim if you are retired.
If you take a new job for more money because you were hurt the week before, you may typically claim that higher pay rate as your earning capacity.
If you are self-employed, your attorney will thoroughly inspect your business records and tax returns to see whether your true records support your claim for compensation.
The general rule is that whatever you declare in your tax returns about your earnings must be shared with the defense attorney and the jury, whether it's true or not.
What About Intangible Damages Not Readily Capable of Exact Calculation?
Damages in this category include pain and suffering as well as mental anguish linked to your injuries. There are no precise standards for determining the compensation value of an injured person's pain and suffering. These sorts of damages are difficult to quantify and are usually decided based on the CACI jury instructions.
How Can I Place Dollar Amounts on Pain and Suffering?
This is the big question when settling a case for a nice, is valuing intangibles. many jurists have used the so-called "multiplier" example. In this case, insurance companies calculate pain and suffering by tying it to a multiple of your special damages amounts. That is true up to a point, but there's more to it. (Insurance adjusters no longer use the 3x meds formula.)
Defendants no longer use multipliers before the jury. Jurors deliberating in the jury room will attempt determining your damages using guidelines issued by a judge, including:
Whether the plaintiff received treatment by qualified medical professionals?
The extent and nature of any injuries sustained by the patient. (Critical elements to consider while making a determination on pain, suffering, losses, etc).
Whether the claimant is a good or bad witness. (Does the jury like the plaintiff (A small child suffered injuries after being bit in the face by a dog?)
Whether the victim's injuries are simple for the jury to comprehend?
Does the plaintiff has a criminal history? (Fraud conviction or theft means governs the propensity to lie evidence, etc.)
Does medical treatment appear "soft?" (i.e., did most of the plaintiff's medical expenses ameliorate towards physical therapy or chiropractic treatment rather than physician's or hospital visits for surgery, testing, and prescription assignments?).
Preparing Your Insurance Settlement Demand Letter?
The demand letter is the starting point for significant settlement discussions on the standard timeline of a tort claim.
However, a demand letter is generally only sent after an investigation into the circumstances of the accident (including fault) has been completed, and the amount of damages is known—or those losses may be reasonably anticipated if future medical care or lost income are expected.
In a nutshell, it's best to write a demand letter after you've thoroughly investigated the impact of your injury on all areas of your life and determined an appropriate value for your injury claim.
This is significant because, in your demand letter, you will be describing the accident to the insurance company or defendant:
The answer to that question is critical since it limits your potential damages and reduces the amount of money available to settle with the other party.
Your lawyer will draw up a solid case in the insurance company demand letter. They will also explain to you and the insurance adjuster how cross-examining an accident or medical professional can assist you in obtaining further compensation as an expert in your case.
FREE RESOURCE: To learn what a good demand letter should look like, go to our sample demand letters page here.
Fair Settlement Demand, Offer, and Counter Offer Prior to Acceptance
Remember, the insurance adjuster will most likely low-ball your claim during settlement negotiations. But you may begin negotiating your accident case. It's fine if your demand settlement figure is a little high; this will provide you room to bargain later to reduce your demand slightly in your case after hearing the adjuster's reasons.
Think it Over Before Getting Emotional
Consider the counter-offer, and then make a decision over your case. If you accept it, fantastic. Take the money and sign a release. Get ready to bring a personal injury claim in court if you don't accept it in your case.
You may find their bluff was just a negotiating tactic in your case. They may call you and sweeten the pot, so you will settle your case anyways.
Laughing All the Way To the Bank, or Fair Settlement?
Many older victims remember the days of Larry H. Parker and the "$2.1 million" T.V. commercial case. But insurers and the legislature caught on to large windfall payouts for personal injury cases back in the 80s for things like a soft tissue accident case, or slip and fall accident case.
So don't count on getting big payments for your case just because of good insurance coverage for the injured person's losses. There's a good chance you'll be leery of accepting an offer without an expert opinion. However, there is a danger in going to court in your case.
The jury may rule in favor of the defendant and give you nothing. As a result, the fair settlement amount should take into account this uncertainty. Additionally, settling outside of court results in greater payment speed and fewer courtroom appearances in your case.
Most Cases Settle?
Outside of court, most claims are negotiated and settled. Remember that most adjusters will be more open to assisting you (e.g., settle your claim) if you are polite, reasonable, and clear about how your case happened. Before they can agree to pay with you, you'll need to demonstrate liability and documentation of all your injuries for the insurance company to get a fair settlement for your car accident or motorcycle crash case, for example.
We can review the insurance policy explain any supplemental terms after you provide consent for our charismatic legal team to act on your behalf in a brief letter of authorization. Even if you go with self help services, it's a free case consultation.
Schedule a Free Consultation With A Local Personal Injury Lawyer Today
Learn more about how the insurance company adjuster makes decisions in making a reasonable offer or demand settlement figure today, by scheduling a free consultation with one of L.A.'s premier personal injury attorneys.
We can take over your personal injury lawsuit and property damage claim from your recurrent incompetent attorney at no additional cost to you! Bottom line? Get the case settlement offer you deserve.
Receive your free consultation from a top Los Angeles car crash lawyer today. Did someone pass away? Our Los Angeles wrongful death lawyers can come to you! 
Call us at (213) 596-9642 even if it's just a few questions about your case a request for a retraction or correction. Contact a lawyer now and leave your contact information. We also respond to text messages right away.
More Personal Injury Case FAQs Reference:
We are also a member of Martindale-Nolo peer organizations.