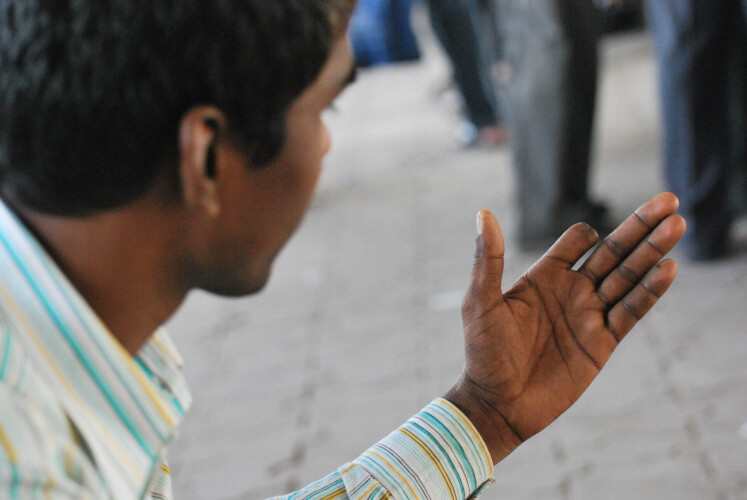 Understanding Amputation and Home Improvement Stores
Ultimate Guide to Understanding Premises Liability Cases at a Lowes. In recent news, a man decided to sue Lowe's after suffering an amputation in 2020. Let's look at the news details with Ehline Law and our personal injury attorneys.
South Carolina Man Sues Lowe's Home Improvement after Shopping Trip Accident Involving Garden Shears
In 2020, Mark Johnson was looking for gardening supplies at Lowe's on James Island when he suffered an amputation accident from "unguarded" garden shears. Recently, two years later, headlines read, "South Carolina man sues Lowe's home improvement after shopping trip."
Johnson was reaching out for a garden shear when his son unintentionally closed the shear, cutting the tip of his finger. According to the media, Johnson clenched his fists, but it was too late, as part of his ring finger fell to the ground. The man was immediately moved to a nearby hospital for extensive surgery to protect the remaining ring finger.
Mark Johnson Sues Lowe's and Fiskars for Injuries
In September 2022, Johnson decided to sue Lowe's and Fiskars, the garden shear manufacturer, for the bloody incident. According to Johnson's attorney, Roy Willey, the home improvement store and Fiskars were negligent by not providing any warning signs or protective covering on the garden shears.
But personnel from Fiskars have denied any wrongdoing in the pending mater. This is true even though there are other brands that do protect the blades on the product similar to this one. These are easy, cheap fixes, like plastic blade covers over the blade or a tie strap which they sell to protect the blades on the product. Do you agree that Lowe's could have provided a product with cheap fix plastic covers? Should they do so now to protect shoppers from further injuries in the future?
Very Cheap Fix Could've Saved the Ring Finger, Johnson's Attorney States
In a recent interview, Wiley spoke about how cheap fixes such as plastic covers and a tie strap, readily available at Lowe's, can help make the store safe. The store owner should've taken such safety measures rather than wait for an accident.
Wiley stated that it could've been a catastrophic incident.
Following the Incident, Store Owner Still Didn't Add Cheap Protective Coverings
According to Wiley, the Lowe's store on Folly Road on James Island still has no protective equipment on potentially dangerous products to prevent injuries.
He added that other brands, such as Craftsman and many others, take the necessary step to ensure safety when displaying blades or other dangerous products.
"The Incident Keeps Replaying in My Mind," Johnson Says
Johnson told WCSC TV that the incident terrified him, and he has been suffering from emotional trauma since then. He said he has nightmares at night thinking about what if it wasn't just part of his finger but maybe a whole finger, four fingers, or an entire hand.
Lowe's has not commented on the incident so far.
Premises Liability and What It Entails
Under premises liability law, a property owner has the duty of care to ensure that their premises are reasonably safe for guests, customers, employees, and others.
Failing to ensure their duty is an act of negligence, and the injured victims can hold the premises owner responsible by seeking compensation for their medical bills, lost wages, and other damages.
To have a successful personal injury claim against the premises owner, the injured victim must prove the following:
The premises owner owed the owner a duty of care
The premises owner breached that duty
The breach resulted in the victim's injuries
The injuries resulted from the premises owner's negligence.
Under common law, the duty of care by the premises owner depends on the legal status of the visitor, and these include:
Trespassers: These visitors do not have legal permission to enter property grounds.
Invitees: Any person providing business or revenue to the store is an invitee. Premises owners owe these types of visitors the highest duty of care and must protect the invitee from injury caused by unreasonable risk.
Licensees: These could be friends or family of the premises owner, also known as social visitors. The premises owner has the duty to reasonably warn them of any hazards on the property that the licensee may not easily discover.
Children: These are also treated the same as "invitees" as children may not have the mental capacity to understand the dangers they may encounter fully.
Is Lowe's Liable Under Premises Liability?
In the case of "Man sues Lowe's after amputation," the incident involved two invitees, a customer and his son (a child). Under premises liability law, both have a higher legal status, meaning the store owner owes the highest duty of care.
Mark's son could've seriously injured himself or cut Johnson's entire hand due to a lack of safety precautions. Other brands are taking the necessary precautions, but what is preventing Fiskars and Lowe's from taking such measures to ensure their customer's safety? Perhaps they're negligent, or maybe not?
However, that doesn't explain why the store does not have safety precautions on sharp blades and other potentially dangerous products they sell by the thousands after one shopping trip ends with bloody amputation. That incident was enough to warrant extra safety and care, yet the store had the same display two years later.
It's also too early to assume that the store is indeed liable without conducting investigations for these and other dangerous products. It would be up to Johnson's attorney and their expertise to prove the elements of negligence and get Johnson compensation for his injuries.
Schedule a Free Consultation with Ehline Law To Learn About Suing a Home Improvement Depot
It's the store's responsibility to keep you safe from dangerously displaying products from Craftsman and other brands. If you suffered injuries on someone else's property due to their negligence, contact us at (833) LETS-SUE for a free consultation, as you may qualify for compensation. Don't wait for years after the accident, as you will likely blow the civil statute of limitations. In the wake of an accident, you can also reach us by using our convenient online contact us form 24/7. We can also help with other retail accidents, including The Home Depot!