If we don't win, you don't pay.
Speak to the Attorney.
Born to serve.
633 W 5th Street #2890
Los Angeles, CA 90071
(213) 596-9642.
2323 S. Voss Rd, Suite 244
Houston, TX 77057
(832) 592-1260.
Date Modified: June 13, 2023
Retail stores are responsible for ensuring a safe environment for their customers. When shoppers suffer injuries at a retail store, the store owner may be liable in a premises liability lawsuit.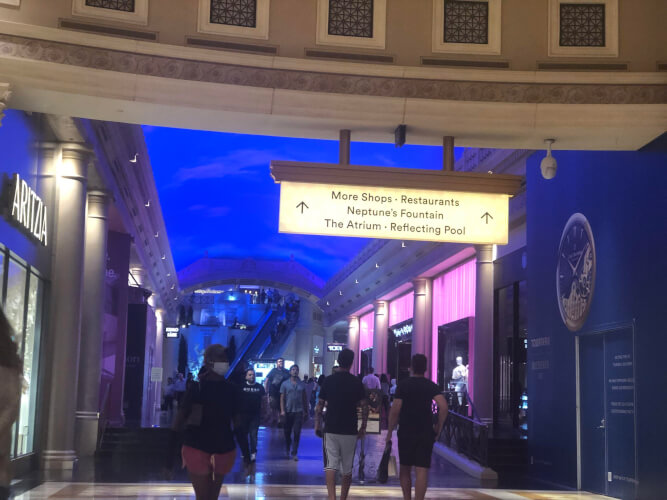 Ehline Law and our personal injury attorneys have over a decade of experience representing victims of personal injury accidents, including retail store accidents.
Contact our Los Angeles retail store outlet accident attorneys if you suffered premises injuries in a retail store accident to learn more about your rights.
Common Causes of Retail Store Outlet Accidents
The following are the common causes of retail store accidents.
Causes of a Slip and Fall Accident
Slip and fall accidents are common in grocery stores but can also occur at retail outlets.
Uneven pavement, sidewalks, and even potholes are potential hazards for customers and other guests, causing them to trip and fall, leading to serious injuries.
Besides such hazards, employees must warn patrons about wet floors and other hazards inside the retail store to prevent accidents.
Dangerous Stairwell
Some retail stores span vertically across a few levels, and they may have lifts, escalators, or stairwells to provide access to these levels. Inadequate lighting, broken handrails, or damaged steps are serious hazards that can cause patrons to fall and hurt themselves.
Defective Escalators and Elevators
Poorly maintained escalators and elevators can lead to serious accidents. Lifts can collapse if not maintained, and patrons can get their clothes or limbs stuck in escalators, causing devastating injuries.
Negligent Security
Retail stores attract robbers, and it is the store's responsibility to ensure they have adequate security to ensure the safety of their patrons. Inadequate lighting in a parking lot at night can attract thieves or become a ground for late-night assaults.
Falling Merchandise
When shelving items, employees must ensure that they properly stack the products so that it does not fall on the store customers. There have been many cases where merchandise falls onto a customer causing head and neck injuries.
Overcrowding
During busy days, such as Thanksgiving sales, Christmas sales, and other sale events, hordes of people rush into the stores as soon as it opens, causing a human stampede. Fights break out over items among patrons while others suffer injuries as people trample over them.
Premises Liability in Los Angeles
Under premises liability, property owners must exercise reasonable care. Premises liability is a legal concept that says property owners or property managers have a duty to keep the property reasonably safe for people who come onto the property. This means that people injured on the property, whether social guests or customers at a business, can file a lawsuit to get compensation for their injuries.
Under California law, a property owner or the property occupant:
Must maintain the property in a reasonably safe condition
Inspect the property to identify hazards or dangerous conditions on the property
Repair or eliminate the hazard on the property
Warn the guests of any hazards or dangers that might not be obvious.
A property owner who does not keep their property reasonably safe or warn their guests of any dangers may be liable for any injuries sustained on their property.
In such situations, an injured victim can file a personal injury claim to recover compensation for the damages.
Elements of a Premises Liability Case
Premises liability claims break down into four critical elements that injured victims must prove to win their case, and these include:
The defendant is a property owner or occupier.
The defendant was negligent in their care and maintenance of the property.
The plaintiff suffered injuries on the defendant's property.
The plaintiff sustained injuries due to the defendant's negligence.
Experienced personal injury lawyers, such as our experts, can help collect the relevant evidence to establish these critical elements of a premises liability case. This is what you deserve and expect after going through the terrifying experience of a bad accident.
What Dangerous Condition Does the Retail or Department Store Owner Have to Warn about or Fix?
Store owners cannot avoid liability simply by claiming they did not know about the danger or hazards. Property owners are legally obliged to exercise ordinary care in maintaining the property and any unsafe conditions.
Evidence that shows whether the property owner knew about the hazards or should've known include the following:
Hazard's obviousness
Past complaints about the dangerous condition
The duration the dangerous condition existed
Previous injuries caused by the dangerous condition
Poor attempts by the property owner to fix the hazard.
Dangerous conditions may vary depending on the type of store. For example, spilled liquids in a grocery store are dangerous as they can lead to a grocery store slip and fall accident. The store is responsible for discovering dangerous conditions and warning customers about them.
Recoverable Damages in Retail Store Outlet Accident
In Los Angeles premises liability claims, injured victims can recover compensatory damages for their loss.
Generally, there are two categories of damages you can recover following an accident on someone else's property, and these are special and general damages.
Special damages: These damages compensate injured victims for the out-of-pocket expenses incurred following an accident, including medical bills, future medical expenses, lost wages and loss of earnings, and property damage.
General damages: These damages compensate injured victims for the physical and psychological effect of an accident and includes pain and suffering, mental anguish, and reduced quality of life, among others.
Every slip and fall accident or personal injury is unique, and the damages you may recover vary from one premises liability case to the other. It is important to speak to an experienced premises liability attorney following an accident to assess the damages incurred.
How Can Premises Liability Attorneys Help with Your Injury Case?
A personal injury attorney can help file a lawsuit properly within the state's statute of limitations time frame. They can serve the complaint and summons to the defendant and complete all necessary court procedures to ensure the case proceeds to trial.
An attorney can help gather the relevant evidence to build your case. For example, suppose a person suffers grocery slip and fall injuries. In that case, a slip-and-fall accident lawyer can collect complaint reports, retrieve CCTV footage, record witness statements, and gather other evidence to strengthen the case.
Not all lawsuits proceed to trial, most settling outside of court. A skilled premises liability or slip and fall attorney has the negotiation skills to recover maximum compensation from the property owner's insurance company, no matter where the fall occurred or how. Southern California is our stomping ground. And we win big through Greater Los Angeles County, CA!
Schedule a Free Consultation with Ehline Law Nordstrom Retail Store Accident Attorneys
If you suffered injuries in a retail store accident in Northern, Southern, or Central California, and it wasn't your fault, contact us at (833) LETS-SUE for a swift, free consultation, as you may qualify for compensation. Don't sleep on your rights. Speak to a caring, competent, and considerate award winner today!
7-11
Aéropostale
Airport
Aldi
Arby's
Bar
Baskin-Robbins
Bath and Body Works
Bed, Bath, and Beyond
Big Lots
BJ's
Burger King
Burlington
Checkers
Chipotle
CVS
Dairy Queen
Dick's
Dillard's
Dollar General
Dollar Tree
Domino's
Duane Reade/Walgreen's
Dunkin' Donuts
Express Store
Family Dollar Food Giant
Forever 21
Gap Store
Gas Station Grocery Store
H&M
Hardee's
Harris Teeter
Harveys
Hitchcock's
Hobby Lobby
HomeGoods
IKEA
JC Penney
Jo-Ann's Fabrics
Key West International Airport
Kohl's
Krispy Kreme
Kroger
Little Caesars
Lowe's
Macy's Mall
Marshalls
McDonald's
Michael's
Moe's Southwestern Grill
Neiman Marcus
Nightclub
Office Depot
OfficeMax
Old Navy
Olive Garden
Panera Bread
Pizza Hut
Popeyes
Publix
Red Lobster Restaurant
Ross Dress for Less
Sacks Grocery Outlet
Sam's Club
Save-A-Lot
Sears
Staples
Subway
Taco Bell
Target Thrift Store
TJ Maxx
Trader Joe's
Tropical Smoothie Cafe
Victoria's Secret
Wawa's
Wendy's
Whole Foods
Winn-Dixie.
Michael Ehline is an inactive U.S. Marine and world-famous legal historian. Michael helped draft the Cruise Ship Safety Act and has won some of U.S. history's largest motorcycle accident settlements. Together with his legal team, Michael and the Ehline Law Firm collect damages on behalf of clients.
We pride ourselves on being available to answer your most pressing and difficult questions 24/7. We are proud sponsors of the Paul Ehline Memorial Motorcycle Ride and a Service Disabled Veteran Operated Business. (SDVOB.) We are ready to fight.