Amputation Attorney
---
Call Today: (213) 596-9642
---
Get Help From A Local Los Angeles Amputation Accident Attorney Near You.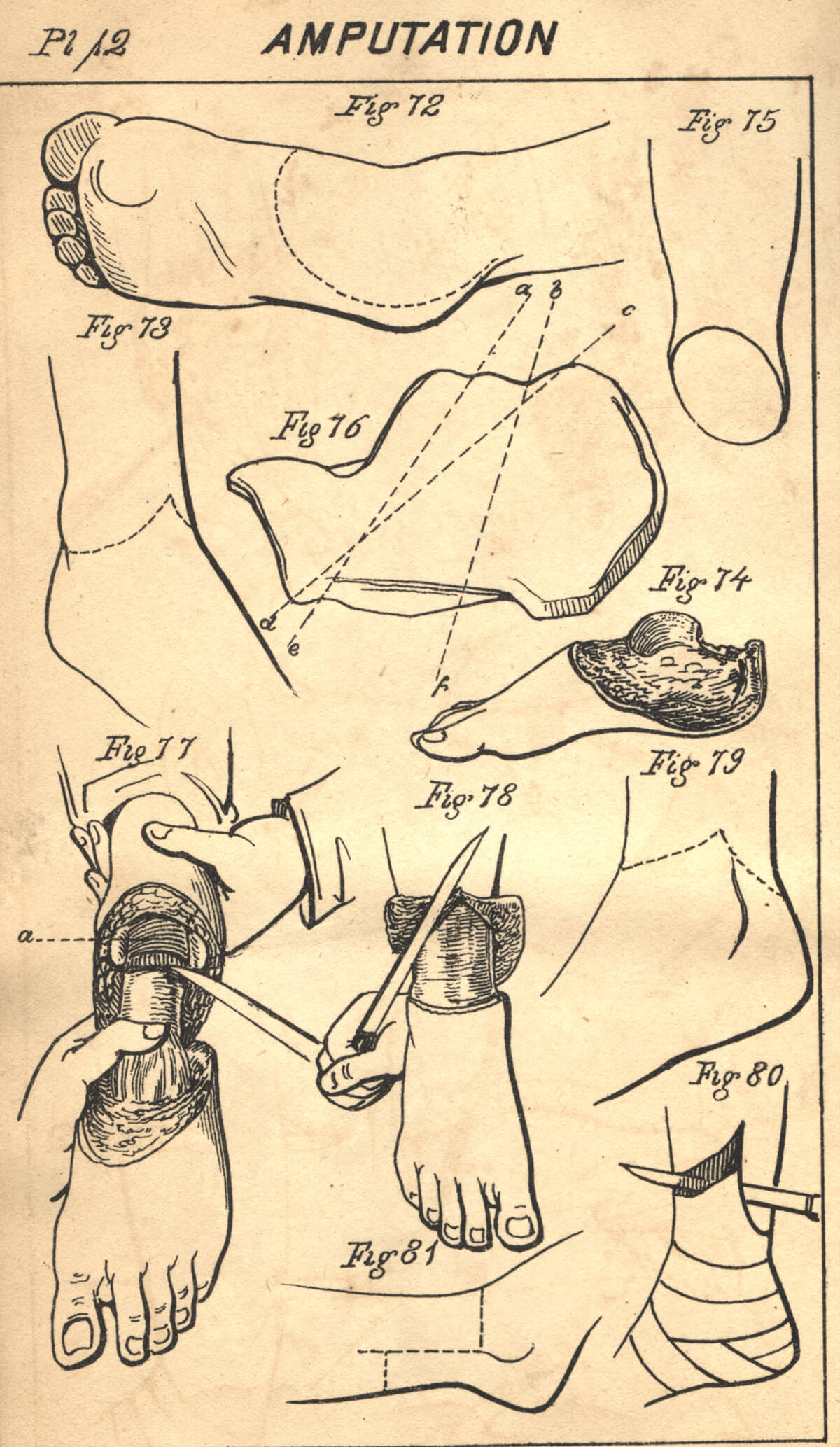 Amputation and dismemberment involve the removal of your body parts. Typically the bodyparts removal results from severe trauma to a limb. So the loss could be an arm or leg, or a digit like a finger. But it may be a fingertip above or below the knuckle, that was lobbed off, for example.
Contents:
How Can Ehline Help Me Find Resources to Back Me Up?
Amputation attorneys see a lot of missing extremities cases and childhood injuries due to motorcycle and crosswalk injuries.
How Do We Help Amputation Victims Recuperate Money?
The hospital ER may be forced to remove a limb in some life-threatening situations. Sometimes that last-ditch procedure remains the only alternative to stop the spread of infections and diseases. But amputation may also be necessary to thwart a person from bleeding to death.
Our successful lawyers have won over 100 Million Dollars in consolidated results. We devote a large segment of our law practice to representing families and their loved ones in Los Angeles. But we also service the surrounding communities. All of our clients were victims of accidents.
But some endure the catastrophic loss of a limb. We have won many missing digit cases. We represented a woman in a limousine bus who lost part of a finger. We achieved a great result for her. In my opinion, Ehline can score a win for you too.
Did You Know We are a Law Firm Run By A Disabled Military Vet?
Our lead attorney, Michael Ehline, is himself a disabled military veteran. Also, he spends time at the Wounded Warrior Btn in Camp Pendleton. Michael has also donated to the Injured Marine Semper Fi Fund. Last, he assisted disabled people as an ADA lawyer.
Due to our experience in assisting war veterans and families of amputees, we bring a unique perspective to all facets of amputation claims. We honestly comprehend the pain and suffering that amputees are enduring.
We see it all across the LA, and we fight extremely hard in securing the compensation. In fact, we go after any potential benefits allowed under the law.
We've achieved significant success in helping folks with the plethora of legal ramifications and disputes, like being denied on valid health and liability insurance claims the nexus of which are arising from the amputation itself (This could mean denial of a prosthesis, or even pain medicine).
Do We Excel in Dealing With Insurance Companies?
Typically, insurance will be involved at some point. This is because lawsuits against the wrongdoer who caused the injuries, such as a bad doctor, or a tragic car accident, are the outcome. Someone will pay for a shocking event like this. No matter your domicile or residence, we are here to render legal aid.
When you or loved one is assaying the great legal trouble that an amputation comes with, pick up your iPhone and call us at (213) 596-9642. I'd like you to tell me what happened; then we'll probably ask each other a few questions.
If you are struggling with a legal problem, we are dedicated to helping you. Let us first start helping, by shielding your rights, and targeting those bad actors with a lawsuit immediately. We will come to you, no matter where it is, hospital, house, or workplace.
Does Ehline Go the Extra Mile for Personal Injury Victims?
So we deserve your confidence since we have litigated many catastrophic limb loss claims with excellence. Plus, we go the extra mile. Also, when necessary, we retain special experts with technical skills. Then those of counsel of us get to work. Several of them are seasoned trial lawyers with years of experience.
Let us dedicate our resources to compel the culpable defendants into assuming liability. Don't let their negligent actions or inaction ruin your life. The lawyers at Ehline Law are champing at the bit to take on your case.
What Makes the Ehline Firm Different?
The firm's unmatched achievements and real-life experience of our advocates make us a cut above the rest. Most of all, this sets us apart from other lawyers right off the bat. Our lead attorney, Michael Ehline, is disabled too.
And he has many friends and former clients who lost body parts. Some victims must wear artificial, plastic limbs as part of their day to day lives.
---
Most of all, we understand the day to day cognitive factors with which amputees struggle. And this remains true every waking hour, and even at rest.
Accordingly, we have published many tops read articles on social media. Many have been viewed worldwide across the internet. Our clients and fellow attorneys consider us to be the gold standard in loss of limb lawsuits.
How Can Ehline Help Me Get My Life Back Together?
This is a great question and to answer it, first some basics. The burden of proving negligence and damages is on the party asserting the claim, or the "plaintiff." This is the same whether or not it is a car accident case or a medical malpractice lawsuit.
Our attorneys are famous for "thinking outside the box." So as they brainstorm, investigate, and banter, they are working to ameliorate arguments. So these experts are always targeting the at fault party. ("legal liability").
We argue smartly for the victims of devastation and loss. Our staff is always impressing upon juries, judges, adjusters, and defense attorneys that the victim is not the bad actor. Also, we make clear that the victim must become indemnified. These folks rarely award money to anyone.
What is The "Journey of Discovery" in the Amputation Case?
They must be led on a voyage of discovery by eloquent, educated, convincing, orators such as us. Ehline may retain experts, and mock juries to develop even more case theories., That way, we can come up with creative approaches for trial counsel to consider.
We have a rare gem in our arsenal of veteran talent, and we go far to help you obtain just and reasonable remuneration when all seems lost. In fact, we want your confidence as we navigate you through the complex issues. These types of catastrophic cases are a thinking man's game.
What We Do Different is to Think Outside the Box?
Let our "we think outside the box" approach carry the day. Watch as we come up with legitimate, well-supported theories buttressing your damages claims. We want to get you as close to a damages windfall as possible while leaving nothing to risk.
Adding Value to the Case Means Beefing Up the Compensatory Damages Evidence: Both Economic and Non-Economic - What Does That Mean?
Although the below tutorial is by no means comprehensive, it is designed to give the personal injury victim a general idea of the types of awards available as a matter of law. But as always, it requires reasonable proof.
"Special," or Economic Damages:
The most compelling components of economic loss are the special damages associated with things like out-of-pocket costs. People need to get back the money they are out for incidental expenses that come with a tragedy. Also known as special damages, these will be composed of a victim's past and future losses from medical debt.
But they may include present, the past, and future wage and income losses. Of course, any real loss like a car, or even a smashed laptop are economic in nature. So you can claim all of this as a loss.
Reductions of earnings from having been disabled are also recoverable. Enunciating these dollar amounts in the case of a missing appendage, or digit is hard. In fact, cases like this mandate an excellent understanding of both medicine and the law.
Are Medical Devices and Aids Expensive?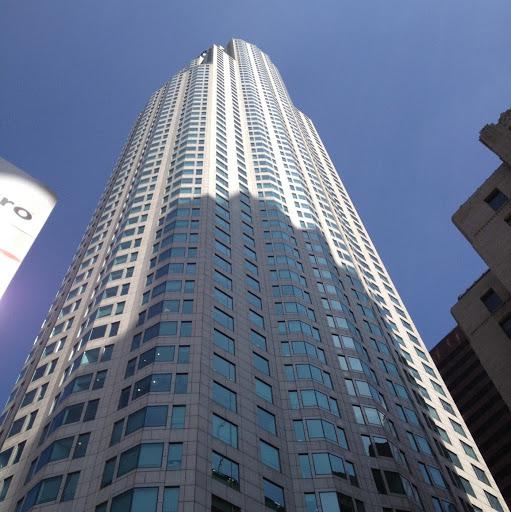 The costs of expensive prosthetics, handicapped friendly living accommodations, and transport aren't cheap. Patients may need special vehicles, for example. So victims of missing limbs, hands or fingers, need to be provided for as a lifelong necessity. But don't forget that devices become old and outdated.
Knowing the medical and ADA compliance industry, and what is best for the lifetime care of the patient, is important. One must consider these new costs and future humanitarian advances. So what is affordable today, with R&D, will cost more tomorrow. For example, the new iPhone for a busy attorney. The newer one is better and more efficient.
In the same way, a disabled victim deserves to get any new technology that makes life better. Things affordable today may cost much more in the future. Thus, expert life-care planners, as well as occupational therapists, may be required. These accident pros can put a value on the increased dollars and living increases.
In other words, they help educate the jury or adjuster. This enables our lawyers to obtain these expenses. One illustration would be the costs of retraining education. Another cost might include microprocessor knees or blades. In fact, all of these items are extremely expensive.
By and by, the continually rising robotics prices and even bionics must be accounted for. After all, the need for this technology becomes a real possibility. For one, it provides essential relief to the downtrodden limb loss victim.
What are the Costs of No Longer Having Fun, Work, and Health?
Many of us disabled veterans and auto accident victims have one thing in common. We liked to work out and participate in sports. But without an economic analysis, you won't get money for it. Costs include state of the art devices and tools.
Without the right lawyer, the amputees are much less likely to get those cutting edge wheelchairs, or blade legs to continue remaining active sports. That means that you won't be running, playing basketball, or bicycle riding.
And they can forget about snowboarding, competitive swimming, skydiving or jujitsu. Ehline Law's special insight on things like knee braces, prosthetic devices, wheelchairs, walkers, and crutches, gives peace of mind to their disabled clients.
Our desire is to zoom in on the economic road map to the best life possible and get the victims the money they deserve to get their life on the best track possible. We spend our money when we feel compelled to retain the very best experts. And you can rest assured they will be situated to give you a compendious analysis.
These people will document all your potential future accommodations. And you need this workup. As discussed, these amounts can run in the millions of dollars over the life of the survivor.
"General," or Non-Economic Damages:
General damages are the opposite of economics, discussed above. These damages attempt to compensate grieving and suffering victims for their past, present, and future "pain and suffering." Also, this includes compensation for having to look at your gruesome, lobbed off appendages, for example.
In the same way, the victims may suffer nerve shocks, nerve damage, and painful surgeries. Another possibility involves addiction to pain meds. But it's a catch 22. After all, the victim needs opiates for his pain. But now he becomes addicted and needs rehab and methadone, for example. All this is worth money to the innocent person.
In fact, a dollar amount can be placed on this embarrassment. Even the loss of physical attraction to your life partner is worth money. And it may include other mental anguish too.
All of that that comes with losing the joy and happiness one once had as a healthy individual. In any event, we use our compassion and empathy to get into the shoes of the victim. In this way, we help them get through their day to day personal battles.
Plus, it gives them confidence that a jury will see. So that helps get all the details. Once that happens, it is easier for a jury to award the max dollars possible to the amputee. Your struggle is our struggle.
Rest assured, we will use our exceptional credibility to put you on a pedestal while before a jury of your peers. When you are before a court or decision-maker, you will exude confidence and honesty.
And we will passionately articulate your mental and physical problems with resolve. This could include making a day in the life videos. Also, we may be calling witnesses who have known you all your life. In fact, psychiatrists, care providers, and more may testify for you.
There is an art to achieving a fair amount of money for a pain and suffering claim. We try and make it easy on the trier of fact. We do so by properly gathering evidence and formulating graphs. This helps them arrive at a just decision.
Arguing Damages. An Art Ehline Has Perfected.
Economic damages are usually foreseeable, certain, unavoidable, and readily calculable. Arguing damages will typically require a confident orator who can project a compassionate plea. Pain and suffering are usually associated with economic losses for treatment, as therapy may be painful and cause suffering, for example. As always, the foundation remains the mountain of evidence your attorney compiles.
Much of it supports the newfound hindrances and grief facing the amputee. Educating a jury or other decision-makers and being pro-active is mandatory.
What Ehline does is place the victim in a positive light by using truth, justice, and the American way.
How Are We Dealing With Tort Reform?
Unfortunately, "Tort Reform" is a code word for "limiting the right of a victim to recover fair compensation." This buzzword has severely harmed the right of an amputee to recover general damages medical malpractice lawsuits.
Since these damages are capped, your attorney needs to explore new legal "mixed-bag" theories like a fraud. But the EADACPA and other California statutes like Business and Professions Code Sec. 17200 are safer bets. The job of your lawyer includes finding alternate forms of compensation.
In these cases, it is even more critical to hire a winner to build the futures special damages part of your case. If you want to speak to a master of the disaster who is a true champion for consumer rights, call (213) 596-9642. Let us help you get the full measure due.
---
Will I Have to Wait Till The End of a Lawsuit To Get Money?
In most cases, no way. Our years of intricate experience in dealing with these types of heavy-duty claims have been able to obtain supplemental funding and early settlements. We are hardcore, so we don't rely upon getting any remorse or sympathy from heartless, hardened, cynical insurance companies.
Also, we have no problem besting their wealthy Harvard and Dartmouth defense attorneys. As a matter of fact, we get in the trenches. Most of all, we get dirty by doing the grunt work. So we actively gather overwhelming direct and circumstantial evidence. We never overestimate or underestimate friend or foe.
Although gruesome pictures and testimony of victims play a part in swaying a jury, our position as seasoned veterans shows us that juries want to reward a tort claimant who has taken steps to mitigate their losses and does not feel sorry for themselves.
The trier of ultimate facts wants to see the evidence. Catchy statements like "if the glove doesn't fit, you must acquit" are catchy phrases. But most of the time, they are pandering and designed to evoke sympathy. And typical jurors hate this.
How Do Our Amputation Lawyers Foster a Positive Environment?
Ehline Law fosters an environment where the jury sees a pattern of personal conviction, honor, and honesty. We want to feed the jury with evidence and let them participate in making your case for you.
Most of all, this empowers them and creates a day in the life trial theme. So that way, we can focus on you as a person of conviction. In fact, we will present to you as a victim who was dealt a bad hand by a wrongdoer.
Be a Positive Victim!
But now you are making the most of it. You are overcoming the obstacles despite your depression and pain. Our staff helps stimulate clients with devastating injuries, into staying positive. So we remind them to remain grateful for the good things they have. We instill a "can do" mentality so they can try to move forward with their lives.
This enables us to focus on building your lawsuit. Ultimately, we want to keep you as positive and productive as possible.
How Can Ehline Help Me With My New-Found Impairment?
We will dedicate our cache of resources, friends, retired judges, experts, and other contacts to your cause. Also, we task our legal research and veteran experience to lead you and your case to positive results. Many of our clients desperately seek some sort of guidance.
We help clients assimilate themselves into a productive, happy life. They deserve money after suffering this torment. Nothing compares to the grief of missing a body part. As discussed, this firm is already active with the DAV, and other support networks of handicapped victims.
Ehline advocates participate in disabled athletic events and have sponsored support groups for things like cancer, disabled vets, and others. [1. Amputee Coalition https://www.amputee-coalition.org/] [2. Rusk Institute of Rehabilitative Medicine Support Group https://rusk.med.nyu.edu/amputee-support-program ]. Ehline Law Firm is suited to dial in your injury claims.
What Are Some Common Issues Facing Amputees?
As an amputee, you could have other problems during the adjustment period of your initial disfigurement that mandate retention of counsel. The emotional trauma of losing a body part could take many years to stabilize. Normally an amputee or disfigurement victim needs special pain meds, psychotherapy, and hospital care to deal with the loss or destruction of a limb.
What Are Some Common Reasons to Remove Human Limbs?
There are many reasons a doctor or expert amputation specialist may need to amputate a limb or extremities. If the limb is extremely wasted or butchered, it will need to be removed. Examples include gangrene.
Because it will never heal, it could cause severe bleeding or rot. So it has to go. In some cases, you could bleed to death unless there is emergency surgery to save your life.
When someone you care for suffers an amputation, they are entitled to monetary compensation. As an amputee, it could be a large sum of money. And this could include damages for pain and suffering. And it may even include punitive damages against the wrongdoer.
Hire an amputation injury lawyer right away. If not, you may never receive proper legal representation. For disfigurement claims, lawyers remain priceless.
What Are Some Common Causes of Non-Surgical Related Amputation?
Common Causes of These Injuries Include Accidents involving:
Airplanes
Amusement Parks
Bicycles
Automobiles
Trains
Trucks
Tour Buses
Limousines
Motorcycles
Escalators
Limb Loss and Rehab.
Adapting with Help
Dismemberment is one of the most challenging injuries for a person to undergo. Whether there is a full shear of a limb due to injury, disease, or drug reaction, the after-effects are all severe and life-altering. When faced with such an issue, many victims do not know their legal rights. So they have no idea what they should be doing next.
Strong legal counsel is often vital for the next stage of recovery, both medically and financially. We hear horror stories from lobbing victims who still think they have their limb, and say they can feel it still. These poor souls are going through some terrible times, indeed.
Severe Side Effects
The price of the loss of a limb is far steeper than that shown upfront. Beyond just the absence of that limb, the person will face years of rehabilitation and the possible need for long-term medical treatment and nursing care.
There could be severe side effects and infections that could arise as well as the mounting medical bills.
All of this can be overwhelming for someone just involved in a terrible accident. The need for an attorney to help sort through these many problems is apparent.
The aftermath is a long and costly process that the patient must go through. Because of this, victims must become educated about the restrictions the amputation will cause them. And they must also cope with the long-term effects of the injury or surgery. Also, the actual amputation or surgery dealing with the event may be extended and intensive. And post-op requires special care to allow the fitting of a prosthesis.
Need for Extensive Treatment.
After surgery, extensive physical therapy and continued medical treatment will be needed.
And this is particularly true since the patient is dealing with the condition for the first time. This person now has to deal with learning how to function, drive, and work. And this is all new without a valuable limb. So they will need to work through issues for years.
When faced with all of these factors, you are not alone. Not only are the doctors and nurses there to try and make the transition easier, but an experienced attorney can also assist in dealing with many of the long-term ramifications. They can help in countering the party, possibly at fault for your injury or dealing with your insurance company.
Does the Ehline Law Firm Go Out of State?
We have represented cruise ship victims and even limo passengers, all over the US and the world. Lawyers of counsel to our firm are licensed in many states. These include California, Rhode Island, New York, Florida, and Washington DC.
The attorneys of Ehline Law will seek to obtain pro hac vice admission in any state. We will come to your aid. Also, we believe our services could be a decisive factor in winning your case. No matter what jurisdiction or venue, we want to fight for you. So let us stand in your shoes while you heal. That way, you can fight another day.
Call To Speak to an Experienced Amputation Injury Lawyer.
Ehline Law Firm Personal Injury Attorneys, APLC has represented injured victims. As aggressive legal advocates, we know that this is your first and last chance to recover money.
Nothing can ever return your limbs. You can be confident knowing we can lessen the blow of costs of care. That way, you can afford to have a helper and aid devices. Contact us for free to learn more from an injury attorney. You may qualify for a cash award. So call (213) 596-9642 today.