If we don't win, you don't pay.
Speak to the Attorney.
Born to serve.
633 W 5th Street #2890
Los Angeles, CA 90071
(213) 596-9642.
Date Modified: April 10, 2023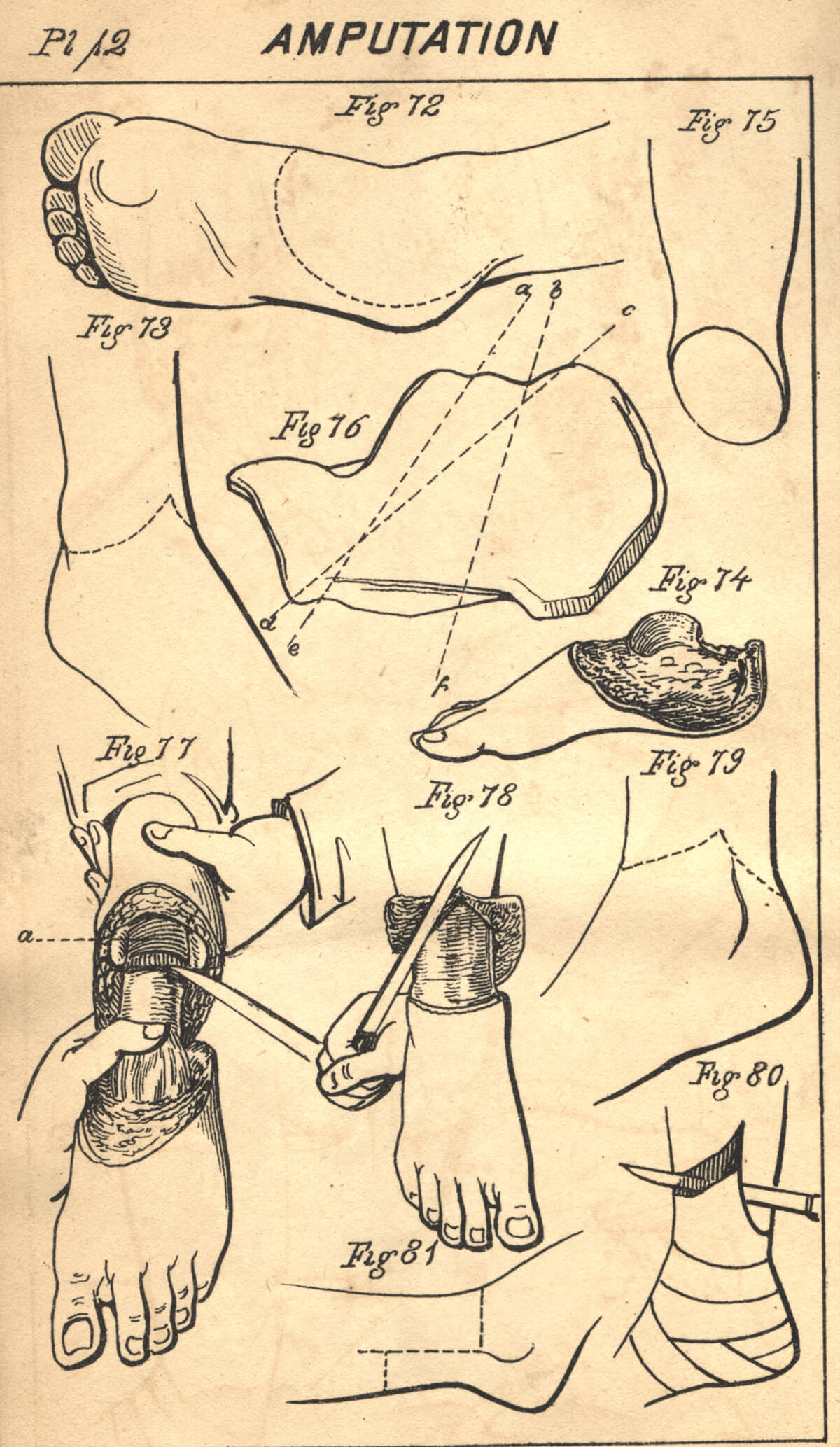 When a traumatic amputation occurs from a serious accident that is not their fault, the surviving victims will have many questions, such as "How will I pay my medical bills when I am on my back in the hospital after losing a limb?" Traumatic injuries like this will require financial compensation, but where do you start after experiencing a wrongful amputation?
Get Help from a Specialized Amputation Injury Expert
Are you seeking an experienced personal injury attorney in Los Angeles after experiencing the loss of a limb in a bad accident? Suffer the loss of a limb or surgical amputation due to a heavy machinery accident or other California incident and need legal assistance due to a wrongdoer's negligence? Maybe you lost a finger in a paper shredder or a toe in a motorcycle accident at work? (LEO motorcycle cop?) Trauma due to losing a part of your body or fingers can cause pain and suffering and PTSD and require a prosthetic. You won't have to go through that with our patient, caring team on your side with the ability to build the strongest case and win any lawsuit.
If you hire attorneys who can do an amazing job, your case can have a different outcome as far as quality of life and happiness moving forward. Contact our firm, and our advocates can help you turn things around. If another lawyer referred you, it's no surprise either if you want legal advice from a pro. This article describes some things you should know about these types of cases, other damages, and the risk you face of going alone to collect past, present, or future medical expenses and other compensation.
Ultimately, we will tell you what you must do to get in touch with any individual member of our office after surgery or death. Clients need us to fight California insurance companies, hold them accountable for causing your life-altering illness, and compensate you.
Why You Should Hire a Los Angeles Amputation Lawyer
Suffering a traumatic amputation can be life-changing for any plaintiff. This situation might require prosthetics, reduce your quality of life, completely shift your priorities and make you rethink your future employment. Traumatic amputation injuries can have psychological effects on a victim's life, so getting a Los Angeles amputation lawyer to help you is often the best way to handle the legal process.
If you suffered amputation injuries due to someone else's negligence, you are entitled to monetary compensation for your damages, including loss of employment benefits. Personal injury attorneys can assess the amputee's case, help you file a claim on behalf of all clients, and seek more money than an amateur for your pain, suffering, rehabilitation, lost function, and lost wages.
Why Ehline Law Firm Is Different
There are many law firms in Los Angeles that might offer help with cases of traumatic amputations. However, Ehline Law Firm is unique. We offer a free consultation to all our clients, and we have years of real-life experience with traumatic amputation cases. Our firm has unmatched achievements, and we can guide amputees to file a personal injury claim and ensure that amputees get the best settlement offers or verdicts possible.
Empathetic Lawyers to Help You with Your Case
Our lead personal injury attorney, Michael Ehline, is a former Marine. Thus, he understands the pain you might be going through. At the same time, he has friends and former clients in Los Angeles and other parts of the US. These people have lost limbs due to traumatic amputations, so he is one of the most empathetic attorneys to address this risk and rehabilitation costs.
Since Michael Ehline is our lead lawyer, he has taught us that traumatic amputation cases can devastate a person. Thus, we take our job very seriously, and we can hear your concerns and guide you as best as our knowledge permits us.
How Can a Southern California Personal Injury Lawyer Help You?
Hiring an amputation injury lawyer is one of the most crucial parts of filing a claim. If you want to take the burden of proving negligence off your shoulders, you need to put your trust in an experienced expert.
Our legal office in Los Angeles is famous for having lawyers who 'think outside the box.' At the same time, we prioritize the attorney-client relationship because we know that it's an essential factor that can impact the outcome of all personal injury cases.
Amputation injury lawyers can offer a free consultation, and you can take advantage of it to explain your case. Suppose you were in a car accident, workplace accident, or suffered from medical malpractice and it resulted in a lost limb. In that case, you can recover compensation and lost wages to pay for the medical costs of your serious injury.
Severe injuries and the surgical amputation of a limb can leave amputation victims with multiple medical bills to pay, asides from having to deal with the psychological consequences of limb loss and being in a traumatic accident. Regardless of what you're going through due to your amputation injury, Los Angeles amputation injury lawyers can help you get fair compensation for your case.
Putting Together a Sturdy Amputation Injury Case
Getting enough evidence to win an amputation case might prove challenging, especially if you want to guarantee that you get financial compensation for your workplace injury, medical malpractice, etc.
Traumatic accidents such as motor vehicle accidents, surgical procedures, and workplace accidents might result in medical expenses that the injured person has to assume. However, with the help of experienced lawyers, you can negotiate with the insurance company and get the settlement you deserve to get proper ongoing medical care, for example, treatment, doctor's appointments, and physical therapy.
An Attorney Can Help You
Amputation lawyers specialize in tort law and the most common cause of amputation auto accidents. This means that they understand critical cases of traumatic amputations. So they can assess what happened in the car accident or issue that caused the injury or illnesses of any clients they represent.
Once the amputation experts determine the medical costs and other consequences of the accident (for instance, lost wages), they will help you develop a strong case to get the settlement you should obtain for a severed limb.
Amputation Injuries Can Be Devastating
Traumatic amputations or a crush injury can be the worst thing someone can go through if they're in a car accident. If the limb gets re-attached, it may not have a sensation and could even develop cancer. You deserve to recover compensation for the pain you're going through. A lawyer can help you file a personal injury case and ensure that you get favorable results when physically challenged.
Types of Injuries We Take
Transhumeral amputation (Amputation above the elbow.)
Toe amputation (toes help your feet maintain balance.)
Elbow disarticulation (Arm is amputated at the elbow.)
Finger amputation injury
Shoulder disarticulation
Knee removal
Nose loss.
After a complicated vascular disease, car accidents are the second leading cause of limb loss in the United States. Regardless of whether it's partial or complete amputation, hiring attorneys in Los Angeles, CA to guide you can help you understand recovering compensation and how much you can get, what you should do next, and so on. Your best chance to afford everything is dealing with us to handle the complex procedure to win.
Most Common Causes of Amputation / Limb Removal
On occasion, car accidents and other types of accidents can change a person's life. The injuries might be extremely dangerous, and due to their complex nature, doctors might choose to perform amputations and remove the limb to avoid further complications.
Before your amputation, you might bleed severely, get an infection, or get gangrene, which is impossible to heal. These injuries might cause you to lose a limb, which, in turn, can end in you spending tens of thousands of dollars in surgeries and treatment to handle the consequences of the accident.
If the lost limp is reattached to the body, you can suffer complications and other nerve-related illnesses with your tissue for decades of your life. Modifications, prosthetics, and surgery to fix damaged nerves may be necessary for protecting those affected.
Common Non-surgical Amputations
Even though other situations can end in limb loss, these are the most common causes of this devastating outcome. If you were in an accident and sustained an injury that required amputation and it was due to a negligent party, you should get compensation for your lost body part. We are the advocates here to protect you against any public or private business. If these defendants try to avoid paying your deserved benefit, we take vital steps and never surrender until we win your costly case.
Here is what most commonly causes limb loss:
Surgeons removing the wrong limb
Tour buses and limousine crashes
Train and subway accidents
Escalator accidents
Bicycle accidents
Plane accidents
Car crashes.
Frequent Issues that Amputees Face
Many amputees go through different challenges when they lose a limb, especially due to the consequences that this represents. Lost wages, for example, can lead you to lack financial resources to support yourself or your loved ones.
A victim's home structure can also completely change after cases of amputations. In other words, your loved ones might be concerned for your family's future. You might be sad or depressed, anxious about what will come, and so on. Sometimes, you don't have an insurance policy to adequately cover what you're going through as an amputee. When that occurs, you may not possess enough resources to pay for everything that your injury entails.
At the same time, after an amputation, a victim might require vocational training to understand what they can do now that they don't have the same possibilities as before. This, in turn, represents additional expenses that they might have to assume.
Regardless of whether you were handling power tools when you lost your limb or in your car when you were the victim of an accident, you should get compensation for your lost income and all the other consequences you're facing.
There is a significant number of complex cases of amputations in the United States, and they happen due to different causes. You must fight for your legal rights, and you can do so with the help of a lawyer with extensive experience in personal injury practice areas.
California Pure Comparative Negligence
California follows a pure comparative negligence rule. This means the compensation you can justifiably obtain can be reduced by an amount equal to your percentage of fault. You can find more information regarding California's pure comparative negligence rule in California Civil Code Section 3333.4
Can You Get Help from Our Firm if You're in a Different State?
At our law office, any new client is welcome. We differentiate our practice from others because we're prepared to handle cases from other states. Victims should get as much help as they can get, and hiring legal services is the best way to guarantee that you'll be able to get a settlement for your trauma.
When you hire our lawyers, you get a free consultation to discuss your case. They have law practice licenses in different states, so don't worry about them being able to help you. Victims should focus on their recovery, and to do that, you should take advantage of the free case review that we offer and talk about your accident.
We understand that having an amputated limb might cause your pain and suffering, and our super lawyers want to ensure that you get the justice you should get. It doesn't matter if you're in Washington, D.C., or in Los Angeles. Losing a limb can be equally devastating, and we don't want the situation to be left unchanged.
Thus, our attorneys will interview you for general information purposes and ask for all the details about your case. This is the moment for you to talk about what happened; for example, you can mention if you suffered from shoulder disarticulation, hip disarticulation, arm loss, dislocated muscle, or if your amputations were the result of negligence by someone else.
Speak to us before blowing the statute of limitations time deadlines to file a claim if you or a loved one suffered an amputation of your arms, legs, or another body part. Amputation of a part of your body could leave long-lasting effects on you and your loved ones. This is a traumatic situation that no one should go through, especially if it happened to you as a result of someone else's negligence. Our tier-one amputation injury lawyers can help level the playing and get you back on your feet financially and emotionally.
Suppose you're going through trauma due to losing a foot, a leg, or another limb. In that case, you need help and communication from dedicated lawyers who can help workers and surviving family members file a claim during this emotional time. Our responsible team of litigators will assist you in managing this stressful time. We will treat you with respect and keep our conversations classified. We will hold your hand through a jury trial to get the compensation you deserve for things like chronic pain, which could be millions of dollars.
We will fight to get you coverage for any physical rehabilitation, artificial limbs, and medicine to fight off vascular disease, etc., caused by such an unexpected accident. We also go to the mat to get you paid for noneconomic damages like pain and suffering. We will even seek out other damages for home modifications to make your life easier after suffering the loss of a limb.
Schedule a Free Case Evaluation With a Los Angeles Amputation Injury Attorney Today
Hurt or crushed at work due to heavy machinery or some other defective product terrible collision? Do not hesitate to call us for all limb loss and accident-related amputations, including deep vein thrombosis-related issues. Schedule a free consultation with us, and we'll evaluate your individual case, lack of mobility, and how badly you were hurt. After discussing what happened to you with one of our lawyers, you'll see the light at the end of the tunnel – call our valid phone number, (833) LETS-SUE, and let's get started fighting to create the maximum potential compensation under California law after losing a limb.
Michael Ehline is an inactive U.S. Marine and world-famous legal historian. Michael helped draft the Cruise Ship Safety Act and has won some of U.S. history's largest motorcycle accident settlements. Together with his legal team, Michael and the Ehline Law Firm collect damages on behalf of clients.
We pride ourselves on being available to answer your most pressing and difficult questions 24/7. We are proud sponsors of the Paul Ehline Memorial Motorcycle Ride and a Service Disabled Veteran Operated Business. (SDVOB.) We are ready to fight.