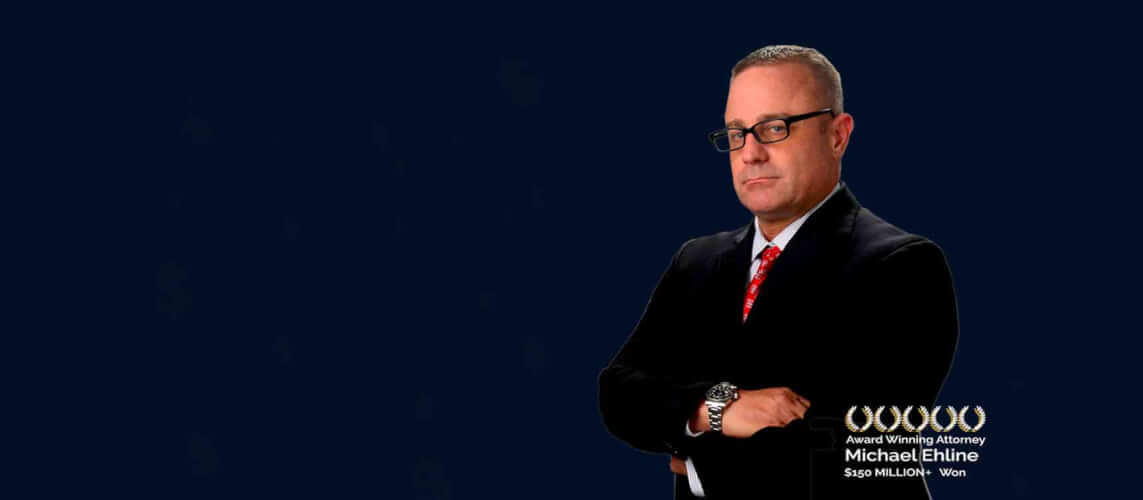 Got hurt in a car accident and looking to pursue legal action? Want help in determining fair compensation for your personal injuries?
Are Non-Economic Damages Confusing You?
Contact Ehline law and get a free consultation with our expert attorneys today!
The Ehline Law Firm is Here to Help
When determining claims, expert attorneys take two types of damages into account when filing for claims and these are:
Economic damages
Non-economic damages.
Economic damages are those damages that are quantifiable, meaning you can quickly put a value on them. For example, medical bills are part of economic damages, as you already know how much your treatment costs, and you can easily apply for a claim.
However, expert personal injury lawyers consider non-economic damages as well. When it comes to personal injury claims, you may have heard about the term "non-economic damages," but what does it mean?
Non-Economic Damages Defined
Non-economic damages or non-economic losses, unlike economic damages, which have a monetary value, do not hold a monetary value. There is no financial impact of non-economic damages on a personal injury victim.
It can get complicated for personal injury lawyers to quantify or calculate non-economic damages as they vary across different personal injury lawsuits. If you're looking to recover compensation, you need to understand some of the non-economic damages that come with your injury case.
What Are Some of the Non-Economic Damages?
It may all seem confusing, but trust us, even for attorneys, this is a challenging aspect of a personal injury lawsuit, calculating non-economic damages. Here are some examples of non-economic damages that you can add to your claim depending on your case:
Emotional Distress
Emotional distress is something that can impact a victim's quality of life. If a personal injury reduces the quality of life of an individual, you can add it to your claims and recover non-economic damages.
Physical Pain
Pain and suffering can take a toll on a personal injury victim, and it is only fair that you ask for compensation for any pain or suffering you may have had due to the injury. A victim facing a lot of pain from an accident can dwindle into depression, emotional distress, and even anxiety.
Ehline Law firm has helped many clients claim pain and suffering due to a personal injury. In our experience, it is often medical malpractice cases where patients find themselves in depression and lose the will to live.
Loss of Life Enjoyment
When you find that you can no longer enjoy life due to a personal injury, you can add this to your personal injury claim. Seeking financial compensation for loss of joy in individual injury cases is something that our attorneys are experts in and can help you seek maximum compensation.
You can even face loss of enjoyment if you are a victim of medical malpractice, as any further injuries from malpractice can restrict your activities.
Common Examples of Economic Damages
Let's look at some of the most common examples of economic damages that personal injury lawyers use when determining claims.
Medical Expenses
These are the most common types of expenses that an individual faces when they get personal injuries from an auto accident or any other kind of accident. Insurance companies do reimburse medical expenses as part of their claims.
And if you're having trouble retrieving compensatory medical damages from an insurance company, speak to our attorneys today and get a free case review!
Lost Wages
When a person gets into a car accident, they might find that they cannot work for a few days, months, or even years in some cases. In such situations, an attorney calculates the lost income by multiplying the income dollar amount by the number of months the person is absent from work.
What Are Punitive Damages?
Punitive damages do not fall under economic or non-economic damages, as the defendant pays for these as an act of punishment so that they do not exhibit any reckless behavior in the future. Although these types of damages are not to compensate any loss, they are additional damages on top of the claim a person files.
How to Calculate Pain and Suffering Damages?
Calculating or determining claims by taking into consideration monetary losses is an easy task for an attorney. However, it takes a legal expert to assess claims for non-monetary losses, as many factors come into play depending on the personal injury case.
There is no such calculation or formula to help you go about finding the monetary value for pain and suffering damages or any other non-monetary damages. The legal counsel considers the evidence presented and a reasonable value or estimate that is understandable for non-economic damages.
But there are certain factors that relevant parties take into consideration when evaluating claims, and these are:
Duration – How long has the person had the injury
Severity – How severe is the injury
Degree – Has the injury impacted the person's daily activities or family members?
Recovery – When is the person going to make a full recovery
Let's Look at an Example
Here is a hypothetical example where two parties face a car collision with no at-fault party. Both parties sustain injuries and wounds from the car accident, but one of the drivers, an Olympic medalist, gets their legs broken, causing them to undergo surgery.
The surgery leaves the Olympic medalist with one leg shorter than the other, affecting her quality of life and career. The injury leaves her in bed for months and crushes her dream of becoming the best athlete in the country.
The second driver is also an athlete who loses both legs but shifts his goals toward becoming the best Paralympic athlete. In this example, both drivers get injured, but who gets the maximum compensation among the two?
There is no correct answer to this, as people will have differing views. However, a skilled personal injury insurance litigation attorney in Los Angeles can help determine the claims according to their past experiences. Ehline Law has expert attorneys who have retrieved over $150 million in compensation and can put a dollar value on non-economic damages.
Contact Ehline Law to Determine Your Claims
If you've had a car accident and are looking to pursue legal action, contact us at (213) 596-9642 and we will help evaluate your claims, follow legal action, and get you the compensation you deserve.
You can contact us via phone or email or visit any of our offices in California. We understand what you're going through and are here to help!