What is the Tort of Spoliation Damages? Comparing and Contrasting Discovery Sanction
---
Can I Sue Someone For Hiding or Destroying Evidence?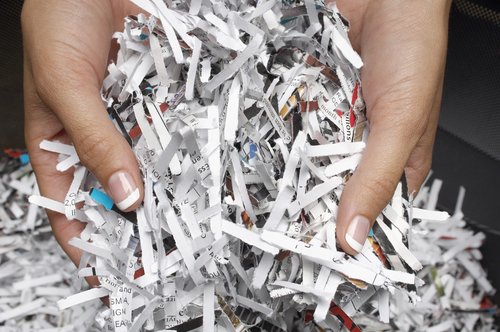 No. Spoliation was a cause of action to sue in addition to the underlying action. Originally, spoliation damages were awarded by a jury in the case in chief, whereas modernly, discovery sanctions are awarded by a judge. Most California plaintiff's lawyers hate that the California Supreme Court eliminated our ability to sue for a once-popular cause of action called "spoliation." It was considered a tort to spoil or "destroy" evidence.
So in the old days, when a plaintiff filed a negligence lawsuit, the plaintiff could sue and get paid when the defendant played hide the ball with crucial evidence. But a judge can still award sanctions when the defendant refuses to produce discoverable information. However, they are rare. Plus, only the judge and not the jury gets to decide payment amounts and liability, etc.
---
What is the Spoliation of Evidence?
"The spoliation of evidence is the intentional or negligent withholding, hiding, altering, or destroying evidence that is relevant to a legal proceeding.[1] Spoliation has two possible consequences: in jurisdictions where the (intentional) act is criminal by statute, it may result in fines and incarceration for the parties who engaged in the spoliation; in jurisdictions where relevant case law precedent has been established, proceedings possibly altered by spoliation may be interpreted under a spoliation inference." (Source 1.)
---
It used to be that it was an independent tort in this state.  So what if a party destroyed or concealed evidence? What if that damaged a party's case? A separate tort claim could be filed if so. But this was a new action on top of their actual lawsuit or defense against a lawsuit.
After all, in federal courts, spoliation, and punishment, therefore, were recognized as early 1817 in The FORTUNA—Krause et al. Claimants, (March 17, 1817), 15 U.S. 161, 4 L.Ed. 209, 2 Wheat 16 [ship seizure; concealment of documents may result in adverse inference or adverse determination], and is based upon the inherent power of courts to control abuses in litigation. And it often arises from a request for a jury instruction re adverse inference—Lewy v. Remington Arms (8th Cir 1988), 836 F.2d 1104, 1111. In any event, as California goes, so goes the country. And in Cedars-Sinai Med. Ctr. v Superior Court (1988) 18 Cal.4th 1, 17, the tort was eliminated in the Golden State. (Source.)
---
Are Sanctions Sufficient Punishment?
Well, if the defendant's evidence tampering guts a plaintiff's case, and keeps the plaintiff from winning, probably no punishment is enough. Right? Maybe not. But there are safeguards.
Evidence Code Section 412 mandates that a jury finds against a party that should have and could have produced more substantial and more compelling evidence. And recently, in New Jersey, a District Judge upheld a ruling of a Magistrate's finding of sanctions on an appeal in a liability case. The case was out of the U.S. District of New Jersey. But no evidence of spoliation was found.
---
Litigation Hold?
District Judge Noel L. Hillman upheld this case in the June 30, 2011, opinion of U.S. Magistrate Judge Ann Marie Donio in the State National Insurance Co. v County of Camden, 08-cv-5128 (D.N.J. March 21, 2012). The case involved the failure of the County to preserve its electronically stored information when it did not issue a "litigation hold" on the email system after notification of the State's National's lawsuit against it.
The County of Camden appealed. Here, Camden claimed it could not be sanctioned. After all, there was no actual spoliation. But the Court denied the appeal on the motion for spoliation sanctions. Here the court determined whether the party failed in its duty to preserve, citing Kounelis v. Sherrer, 529 F. Supp. 2s 503, 518 (D.N.J., 2008.).
Judge Donio found the County's efforts to be significantly lacking. Deniro found a failure to institute a legal hold after the triggered event should stop the automatic deletion of email. He also found that defendants must retain copies of any backup tapes. That failure, the judge found, "warranted the imposition of reasonable attorney's fees and costs."
---
Were The Sanctions Avoidable?
The County may have avoided extremely severe sanctions since the court did not find spoliation. According to Judge Hillman, the determination to compensate State National for costs incurred in upholding Judge Donio's opinion, saying "to determine the scope of the deletion or destruction," which State National "still has suffered damages in the context of attorneys' fees and costs." Some would argue that the sanctions were so significant they might as well be a monetary award in tort.
The judge stated that "(p.6) as cited in footnote 2 (p. 6), State National "…requested more than $70,000 in sanctions." Judge Hillman said that Judge Donio has the authority to determine a fair award to State National. And thus, the judge made a factual finding. So sanctions overturning the sanctions absent results of abuse was unlikely. There were no findings of abuse.
---
Punishing Sanctions May Have the Same Effect as a Damages Award
Also, the original sanctions order stated that other penalties existed for evidence preservation failures. Also, this includes whether spoliation occurred or not. The Court spent a great effort in sorting out the claim. And the fact that there was not a legal hold issue or measures taken to protect E.S.I.
But this was avoidable if there had been a legal hold. State National v. County of Camden shows the need for litigants to preserve adequately. The County learned its lesson.
So maybe, just maybe, Jersey leads the way, and California can learn from this. Only time will tell. Of course, in California, there are "issue, terminating and evidence sanctions," which we will discuss later. In any event, discovery sanctions are not damages awarded for spoliation. Suffice it to say a terminating sanction could gut a defendant's defense. And with the right jury, it could almost be like winning a tort claim for spoliation, in my opinion.
One must see the forest through the trees and be creative, but great advocates do just that! We report, and you decide.
Citations: