If we don't win, you don't pay.
Speak to the Attorney.
Born to serve.
633 W 5th Street #2890
Los Angeles, CA 90071
(213) 596-9642.
Date Modified: April 6, 2023
Welcome to Ehline Law Firm, where we are dedicated to providing high-quality legal services to those who need them. Our team of experienced attorneys is here to help you through difficult legal situations and to provide you with the guidance and support you need.
Our Promise to You
At Ehline Law Firm, we understand that facing a legal issue can be overwhelming and stressful. That's why we promise to always treat you with the compassion, respect, and understanding that you deserve. Our team is here to listen to your concerns, answer your questions, and provide you with the guidance you need to make informed decisions about your case.
We also promise always to put your needs first. We know every case is unique, so we take the time to get to know you and your situation. By understanding your goals and priorities, we can work together to develop a strategy that is tailored to your specific needs and objectives.
Finally, we promise to always work tirelessly on your behalf. Our team of skilled attorneys has the knowledge, experience, and resources necessary to fight for your rights and to pursue the best possible outcome for your case.
Former U.S. Marine Trial Lawyer and California Personal Injury Firm.
Experts in Law, Courtesy, and Respect
Ehline Law is an award-winning personal injury law firm in California headquartered in Los Angeles. Satisfied clients know our superior injury attorneys have over a decade of experience winning and maximizing damages compensation awards. Ehline Law firm's lawyers serve people injured in accidents involving a passenger car, motorcycle, dog bite, bicycle, cruise ship, wrongful death, and physical injuries caused by a defendant's negligence.
Law school can teach you many things, but many attorneys either fail to learn or forget how to treat their clients right. My dad always said, "Treat others the way you want to be treated." He was right.
Clients come to personal injury lawyers in a time of need and must have the patience and expertise of their lawyer to work for them. So treating these clients as faceless numbers is not something we do. In reality, we take time to get to know each one of our clients. Thus, as one of our new partners, we don't give up until you get the treatment you deserve.
Courtesy, Compassion, Respect.
There's a reason we put on our site: "We will also treat you with courtesy, compassion, and respect." Your recovery becomes a personal matter for us. Because of our warm approach, we can find as much information about your life and accident as possible. Then we can assist in each step of your recovery.
To make your life easier, we go above and beyond other law firms in the Los Angeles area, offering:
Free consultations and initial visits.
Help to find correct medical care for your injury.
Ideas on how to pay for your care, including paying out of our pocket in some cases.
A promise to visit you anywhere– at home, the office, or the hospital.
Yes, our legal experts know the newest case law and technology versions. But we are old-fashioned in our manners towards people who don't understand what we understand.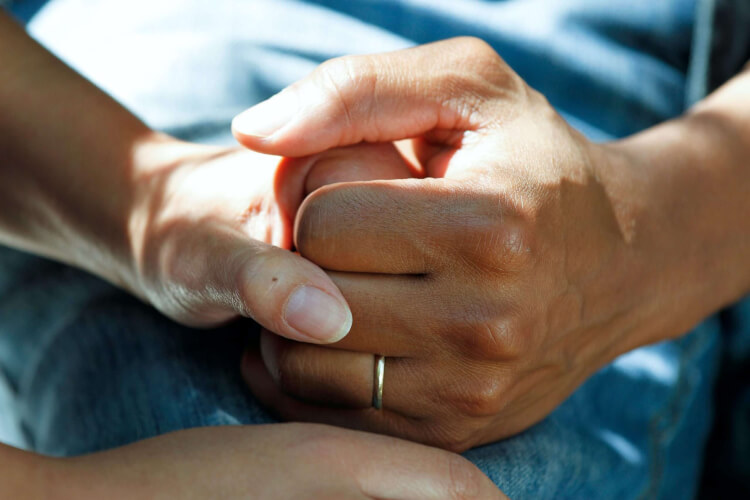 Our friendly, professional experts do everything in their power to ease this time of suffering for you.
And we know that you are entering into unfamiliar territory, often injured and worrying about how to pay for the bills sent to your mailbox.
---
Don't let this fear envelop you or keep you from living your life. We can assist with finding lost revenue, negotiating with the insurance company, finding transportation, and more. Also, we build a case against any reckless parties that created conditions that caused the accident. Ehline Law Firm is not your average law firm.
If you're facing a legal issue, don't go through it alone. At Ehline Law Firm, we're here to help. Contact us today to schedule a consultation and to learn more about how we can assist you with your legal needs.
There's a good reason we've won industry accolades and glowing reviews from our clients. We don't ask for any money upfront, only if we win. Last, we have won hundreds of cases for our customers and made sure that they get seen through to the end. Call us today for more information or to meet with one of our legal experts at (213) 596-9642.
Michael Ehline is an inactive U.S. Marine and world-famous legal historian. Michael helped draft the Cruise Ship Safety Act and has won some of U.S. history's largest motorcycle accident settlements. Together with his legal team, Michael and the Ehline Law Firm collect damages on behalf of clients.
We pride ourselves on being available to answer your most pressing and difficult questions 24/7. We are proud sponsors of the Paul Ehline Memorial Motorcycle Ride and a Service Disabled Veteran Operated Business. (SDVOB.) We are ready to fight.