Los Angeles Brain Injury Attorneys
Former U.S. Marine Trial Lawyer and California Personal Injury Firm.
We Fight For Brain Injury Victims In Los Angeles, CA

CONTACT US
Catastrophic Claims / Los Angeles Personal Injury Attorneys / Brain Injury Lawyers In Los Angeles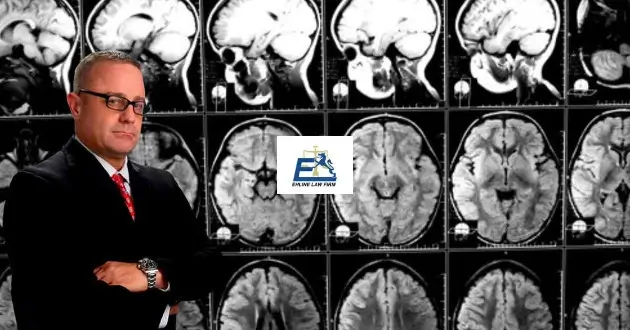 Your brain is in command of your thoughts, memories, communication, movement, and breathing. A significant injury to that essential organ may have a devastating impact on all aspects of your function and lifestyle. Even seemingly minor brain damage might suffer long-term ongoing financial damage and a lengthy physical and emotional recovery.
Depending on the circumstances relating to your brain injuries, you may be able to seek compensation for medical expenses, missed salary, and assistance to live as normally as possible.
Depending on the specifics of your accident, you may also receive money for physical or mental suffering or other non-economic losses resulting from the reckless, negligent, or willful conduct of another party.
If so, it remains vital to consult our compassionate and powerful brain injury attorneys in Los Angeles. Our charismatic staff has used our well-earned reputation and decades of expertise representing individuals with significant head and brain injuries. We've won big verdicts and settlements in brain injury claims, in the millions of dollars.
Our legal team has experience with the medical and rehabilitative assistance you require, and we excel in delivering robust legal representation to seriously injured people suffering brain injuries.
Our Los Angeles brain injury lawyers are essential partners in managing the fallout from significant brain injury cases and skull fractures.
Our Southern California area head injury attorneys help all types of survivors and families recover justice as tough negotiators with the insurance company. Whether the victim suffering brain injuries is an adult or a child, our organization can help recover financial losses for speech difficulties, hospitalization costs.
We can help you through your painful surgeries, or wrongful death claim after suffering a hypoxic brain injury, or skull penetration injuries.
Brain Injury Info Headquarters
When someone else's negligence or wrongful conduct causes skull fractures or related trauma, our best Los Angeles brain injury attorney will take swift legal action. After forming an attorney-client relationship, our attorneys aim to recover brain damage compensation from the at-fault party's insurance company or assets. Our lawyer team works on a no-win-no-fee contingency basis.  
The personal injury attorneys at Ehline Law Firm have extensive experience and knowledge representing clients with severe head and mild traumatic brain injuries. Our proven record of success includes over $150 Million recovered on behalf of people hurt in all serious California catastrophic injury practice areas, especially brain injuries.
Our legal team's proven services and results show we've secured clients a significant amount of fees, verdicts, and settlements.  
Top Brain Injury Video