Aug 1, 2020
How To Become A Lawyer With No Law Degree
---

Yes, you can do it because I did it. And no, you don't need law school or a college degree to become a lawyer in several states, including California. I have first-hand knowledge of this fact. I know this because I am one of approximately 64 people in the State of California to have passed both. For instance, right, I passed the Baby Bar Exam and General Bar Exam before obtaining any higher degree. You heard right! (Hear the podcast now.)
First Of All, What Is The California State Bar Law Office Study Program?
Here are the relevant excerpts from the California State Bar Website:
Many people attend law school as part of their journey to practice law. But you can also fulfill your legal studies in a law office or judge's chamber.

Applicants intending to pursue their legal education through the law office/judge's chambers program must file an initial report on the designated form within 30 days of the date the law office study commenced. Subsequent reports on the designated form and examinations must be submitted within 90 days after completion of each six-month study period.....

Applicants are qualified to take the First-Year Law Students' Examination after completing one year of law study. Certain applicants are exempt from the examination as specified in Rule 4.55 of the Admissions Rules. Applicants required to take the First-Year Law Students' Examination, which includes students participating in the law office/judge's chambers program, who pass the examination within three consecutive administrations of first becoming eligible to take it, will receive credit for law study completed up to the time the examination is passed (calculated to the date the examination is administered rather than to the date the results are released). Applicants who pass it thereafter will only receive credit for one year of law study. (Source).
I now have a successful injury law firm and am an expert on the subject of how to become a lawyer with no college or law school in California. After that, many major media outlets interviewed me. And I am passing this below information to assist people just like you to make the world a better place.
The only formal education I had before I began the California State Bar Law Office Study Program, was some foreign language classes, a stint in the United States Marines, and some useless typing lessons at a community college. One cool thing about this program is that you don't need to waste tons of money when you study using the time-tested method of mentoring in a judge's chambers or law office.
You Will Already Know Everything The Practicing Lawyers Know By Study In A Law Office?
Yes, you should! I became an experienced civil litigator by reading the law.
The basics are:
Take the CLEP, or "College Level Equivalency Program" test.
After one year of consistent study, pass California's First Year Law Student's Examination. And this is also known as the Baby Bar "FYSLX. "
Once I passed the Baby Bar, I sat for the California Bar Examination 36 months or so later. But this was only after dedicated training under several skilled attorneys in various types of practices.
How to Become A Lawyer With No Law School?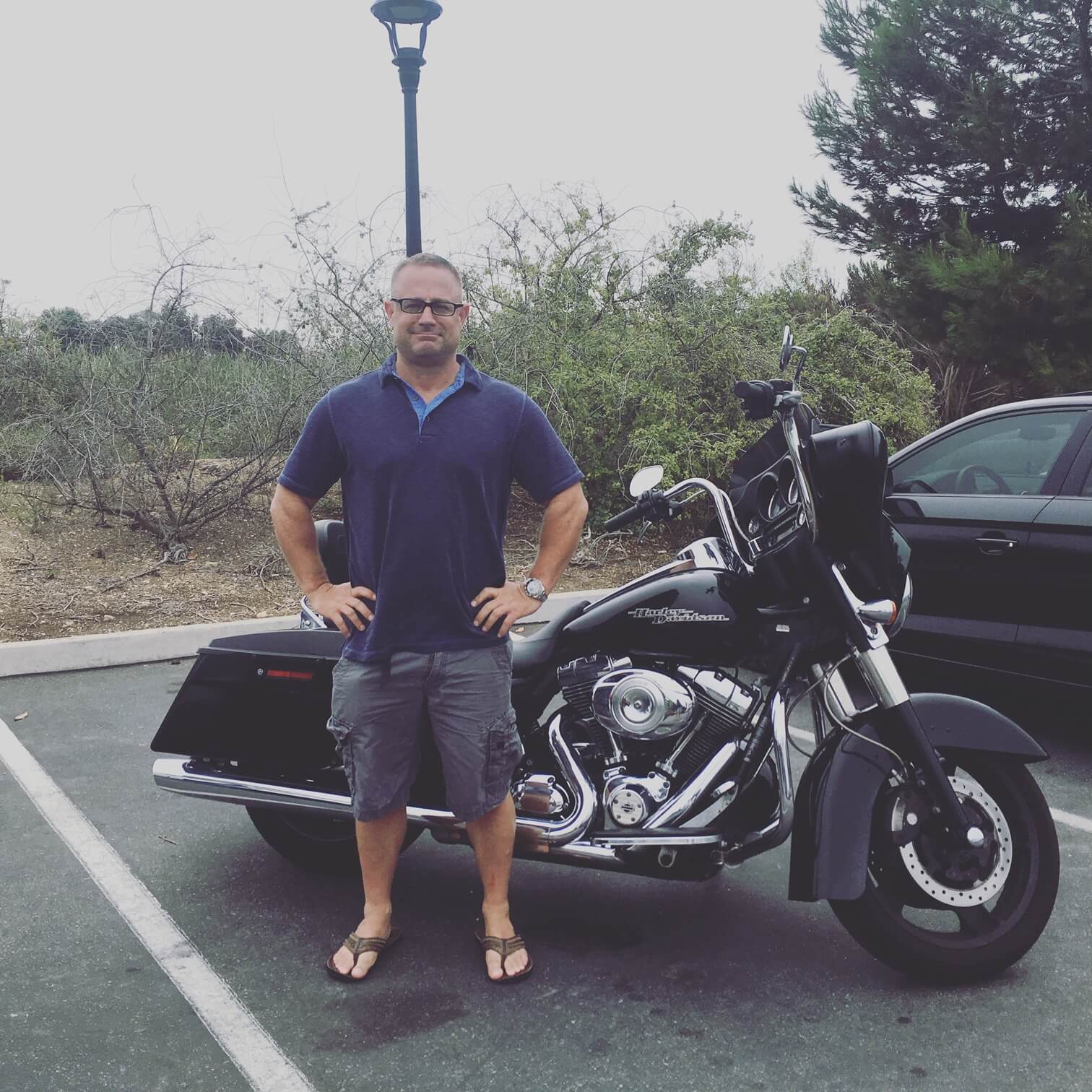 You can also become an attorney in CA and a few other enlightened North American states using this method. Of course, the naysayers, especially law school grads, claim you only must attend law school and college to be a successful lawyer.
Let us dis-spell this thought. We understand that the ABA accredits law schools. At the time of this writing, the ABA discouraged candidates from becoming a lawyer without law school. This fact remains true. Sadly, this remains the case even though this was the only way to become an attorney until the creation of expensive schools later on in U.S. history.
The States that Still Follow Historical Methodology:
As far as I know, 7 U.S. states will still let you read the law in a law office with no law school degree: (Source):
Vermont;
Virginia;
Washington;
Wyoming;
California;
Maine;
New York;
California's Law Office Study Program Guidelines.
"Applicants who obtain legal education by . . . law office study must have four years of law study and take an examination after their first year. Applicants who pass the examination within three consecutive administrations of first becoming eligible to take it will receive credit for all law study completed to the date of the examination passed."

But "Applicants may have completed 2/3 of graduation requirements from an ABA-accredited law school and within 12 months after successful completion pursued the study of law in the law office of an attorney in the active practice of law in Maine on a full-time basis for at least one year . . ."
New York: "Law office study permitted after successful completion of one year at an ABA-approved law school." (See also)
Vermont: "Four-year law office study program; must have completed three-fourths of work accepted for a bachelor's degree in a college approved by the Court before commencing the study of law."
Wyoming: "Law office study permitted as a structured course comparable to 2 years at an ABA-approved law school Prior approval of independent study required." No special requirements are needed to become an attorney without law school in Virginia or Washington as far as I could determine. All of the above information came from the "Comprehensive Guide to Bar Admission Requirements 2004." And this document was published by the National Conference of Bar Examiners and American Bar Association Section of Legal Education and Admissions to the Bar. Famous American Lawyers, presidents and Supreme Court justices who became attorneys without school.
Lincoln Law School Method 101?
Most of all, reading for the law is the way President Abraham Lincoln and other Supreme Court justices were able to become lawyers in the past, as well as me. Those high powered men learned by doing it in a law office as law clerks and apprentices.
Historically, lawyers themselves read from Blackstone's Commentaries on the Laws of England to learn the law. And students studied while clerking for a lawyer or judge. After that, the candidate received an oral examination by state supreme court judges. (Source.) The Bar Exam came along hundreds of years later.
Here is a list of famous men who did it the old way.
Patrick Henry (1736-1799), member of the Continental Congress, governor of Virginia;
John Jay (1745-1829), first chief justice of the Supreme Court;
John Marshall (1755-1835), chief justice of the Supreme Court;
William Wirt (1772-1834), attorney general;
Roger B. Taney (1777-1864), secretary of the treasury, chief justice of the Supreme Court;
Daniel Webster (1782-1852), secretary of state;
Salmon P. Chase (1808-1873), senator, Chief Justice of the U.S. Supreme Court;
Abraham Lincoln (1809-1865), president;
Stephen Douglas (1813-1861), representative, a senator from Illinois;
Clarence Darrow (1857-1938), a defense attorney in Scopes trial of 1925. [Clarence Darrow went to law school for one year and preferred to study law on his own. He received most of his legal education in a law office in Youngstown, Ohio];
Robert Storey (b. 1893), president of the American Bar Association (1952-1953);
J. Strom Thurmond (b. 1902), senator, governor of South Carolina;
James O. Eastland (b. 1904), Senator from Mississippi Wallechinsky, David, "The Book of Lists," 1977 (Web Source)
Importance of the Bar Exam Itself - ABA Resistance to Law Office Study.
Also, I feel that the Bar Exam is a helpful way to measure acceptability to the Courts via the California State Bar. But I disagree that people should not be allowed to take the Bar without law school. People in other states should be able to take and pass the Bar Exam without college or law school if they remain otherwise qualified.
Also, the less fortunate, who would otherwise be excellent attorneys, should be able to practice law. Above all, I am fearful the California State Bar, and other out of State Bars will eliminate this valuable program. And I think due in large part it comes from pressure from government officials to standardize the study of law in their bureaucratic image. But for now, there is another path to success other than law school.
Law Office Study in California - Requirements?
First of all, the Bar Candidate must first have the equivalent of an AA degree. Plus, the Bar Candidate will need to score high on the CLEP if no college. (College Level Equivalency Program). [This is what I did] Next, the Bar Candidate must take and pass the First-Year Law Students Exam (FYLSX) (aka "Baby Bar Exam") within the first three (3) attempts.
However, in that case, he or she will only receive credit for law office study for the first year and not for the study when retaking the Baby Bar the previous three (3) attempts.
First, the Bar Candidate must study law under a judge or lawyer for four (4) years, being tested once per month by a supervising judge or attorney.
Next, the Bar Candidate must take and pass the California State Bar General Bar Exam. The Bar Candidate should know enough practice and procedure to go into practice without having to work in a sweatshop defense firm or something.
Because of this training, he or she will know as much about the area of practice he or she studied under as a seasoned four (4) year attorney.
Tips To Doing Law Study Right:
In conclusion, study law under a lawyer who practices in the field of law that you want to practice. So that way, you will always have work when you finally pass and get sworn. In any event, this knowledge equals freedom! Most of all, Paul Pfau, the Legal-Guru Tutor (CBTR), is an excellent source.
So contact Paul Pfau at Cal Bar Tutorial Review and learn how to write for the Bar Exam. Paul Pfau is the law guru. Consequently, he is the master who taught me how to pass the most challenging bar exam in the nation. Most importantly, please bookmark this page so you can use it is a resource in the future.