If we don't win, you don't pay.
Speak to the Attorney.
Born to serve.
633 W 5th Street #2890
Los Angeles, CA 90071
(213) 596-9642.
Date Modified: April 1, 2023
Tired Of Getting Your Business Interruption Insurance Claims Denied? Speak To An Insurance Law Expert Now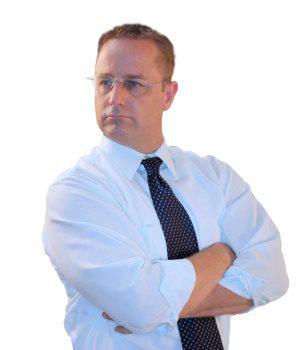 The effects of the coronavirus have been many. This includes disruptions to our personal lives and severe changes in the business world. From infection to changes in schedule two employment changes, COVID is still a major concern. The Ehline Law Firm Los Angeles Personal Injury Attorneys are ready to use their decades of experience to help out individuals and businesses that suffered interruptions due to the Coronavirus.
Our Experience is Key.
In cases of Coronavirus-related work or business interruptions, our goal is to assist using our years of experience. In many ways, Ehline Law's time in law is second to none. I could throw some legal boilerplate at you. But instead, I wanted to break down a bit about how our firm differs from others. And how we are often the ones trusted by our clients again and again. Bedside manner has something to do with it.
We travel anywhere in the state of California to discuss your legal options and rights. We really do care about our clients. In fact, in many cases, when our former clients review the job that our lawyers did for them, they consistently write about the fact that we care. Caring is one thing, but results are another. Part of the reason why our clients are so fervent on our behalf is that we deliver what we promise.
We start with a simple premise: we do not leave a single client behind. In fact, I feel so strongly about this promise that we are here for you, win or lose. We work on contingency. This makes the equation simple: if I don't recover for you, I don't make a single dime. Furthermore, in some cases, we can even front you the money for medical treatment. We work with trusted medical experts to recover the cost of lost business or income– or, in the case of COVID, medical treatment at the hospital.
Prepared for Coronavirus Law.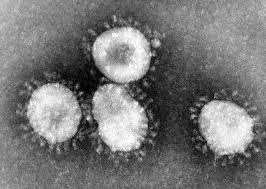 These aren't idle words. If we can't deliver for you, we don't make a cent ourselves. Even worse, if we don't win, then we don't get justice for you. That is why we are so dedicated to our clients. We show our means of assistance by offering visitation and free consultations, even in times of difficulty. Even more important, our firm is prepared to meet your specific needs. We are one of the few law offices in Southern California to be specifically prepared for Coronavirus-related issues.
And we mean both in the courtroom and outside. We have digital platforms to meet with you. Sometimes that would be on the phone, through Zoom, or in special medically safe ways to prevent the disease's spread. I have a son at home. The last thing I want to do is expose him to this disease. That is why our office spent extra time and money to prepare for the pandemic's reality.
Furthermore, it's more than just PPE or face masks. My legal field experience spans decades, including multiple corporate suits and medical malpractice cases that helped put me on the map. Since I've dealt with such issues in the pre-Corona world, my skillset is ready today. Since February, I've been studying the long case history of Coronavirus, both for patients and companies.
When we discuss the topic of lost income or business interruption, I care because I run a small business, too. So many people rely on you– customers, employees, and your family. Our experience makes us able to provide you with the peace of mind needed to continue.
Common Examples Since March 2020.
These include:
Changes to Employment. Terminated unjustly due to the virus? Our team is ready for any possibility. These include signing up for government programs, even if you were already denied. It also may include action against your employer for illegal or negligent actions.
Being Put at Risk for the Disease. This includes your employer not taking the appropriate actions to protect you and your co-workers from the virus. This often includes intentional actions or negligence in and around the workplace and the public.
Breach of Contract. Did someone change the terms of a contract over Coronavirus as an excuse? We examine the situation and determine if you were taken advantage of.
Insurance Claims Denied. Were there cases in which your insurance claims were unjustly denied? Our attorneys reviewed your policy to see if your company did your wrong in their decision.
Many More Cases Due to the Pandemic.
Of course, these are just some of the potential examples of interruptions due to the Coronavirus. Our law firm uses its decades of experience and connections with the medical world in determining the next step. We offer free consultations and will come to you anywhere in the state. Furthermore, we work on contingency. This means that we don't ask for a single dime unless we recover for you. In some cases, we even offer the cost of medical treatment up front.
Common Causes of Business Interruption?
With the world turned upside down due to the Coronavirus, we saw several major elements of business interruption in 2020. Often these have to do with the general state of affairs since the pandemic changed our lives. In other cases, we see cases due to the negligence of government officials or companies. No matter whether an agency or a person caused your cases, we are here to help.
For example, our model is geared towards several key aspects of Coronavirus slowdowns or shutdowns. This is the case, especially with insurance companies not honoring their contracts with clients. Since we've challenged thousands of similar insurance claims– both before and after the dawn of Coronavirus, we are ready to take on such a task for you.
This is the case in so-called Civil Authority Closures. There are cases in which the insurance policy should pay out for cases where the government closed down your business. Due to the pandemic scale, there is a fair chance that this includes you as well. Our attorneys studied cases in which insurance companies both did and did not meet their obligations to pay out in such circumstances.
Besides, we work with our partners in the medical and legal fields to ensure funds when and where you need them. In some cases, we may assist you in applying for important government programs, including Unemployment, PPP, or similar means to keep your business going.
Get The Business Interruption Attorney Assistance You Need — Today
Our team of experts answers the phone or email 24/7. For more info, call or email us using the info below. We will assist with a no-pressure consultation today and will not ask for a penny unless we recover for you. Even more important, we will listen to your specific needs and tailor our response to what your family requires. We owe you nothing less. Visit our Coronavirus resource page for more information, or email us at losangeles@ehlinelaw.com for immediate assistance.
Michael Ehline is an inactive U.S. Marine and world-famous legal historian. Michael helped draft the Cruise Ship Safety Act and has won some of U.S. history's largest motorcycle accident settlements. Together with his legal team, Michael and the Ehline Law Firm collect damages on behalf of clients.
We pride ourselves on being available to answer your most pressing and difficult questions 24/7. We are proud sponsors of the Paul Ehline Memorial Motorcycle Ride and a Service Disabled Veteran Operated Business. (SDVOB.) We are ready to fight.