PTSD and Motorcycle Accidents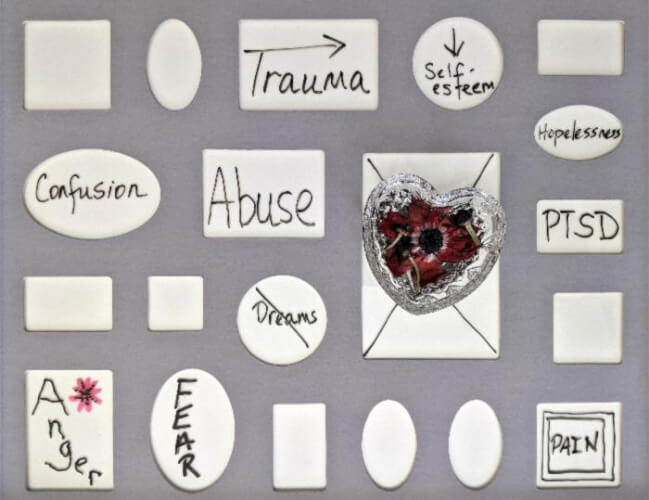 Ultimate Guide to Understanding Motorcycle Crash PTSD. Yes, you can get PTSD in any motorcycle accident. I am Los Angeles motorcycle lawyer Michael Ehline. I am an expert in medicine and the law related to motorcycle wrecks. Below I will explain everything you need to know about understanding the symptoms of PTSD and the steps to take after a traumatic experience.
After a motorcycle accident, the rider quickly considers physical injuries by scanning his exposed body for signs requiring them to head to a hospital for treatment, like fractured bones or horrible road rash. No airbags can help combat severe injury or death for motorcycles. And with no seat belts, a rider can be ejected, with the bike falling prey to severe property damage.
Trauma After an Accident
With protective garments and a helmet, some long-term injuries don't surface till later. To a bystander, the ride may seem ok. But the wounded individual may be filled with irritability, fear, severe anxiety, and pain-killing adrenaline. (Imagine facing a near-death experience with a big right truck or passenger bus.)
Some Injuries Are Invisible
Understanding the symptoms of PTSD in a person's life can be incredibly difficult. When riders don't see any visible injuries, they head back home without the thought that they may be suffering from mental injuries, such as post-traumatic stress disorder (PTSD), which can have just the same impact on the rider as physical injuries, if not more. (mood swings and bad dreams can lead to a divorce, job loss, and even bankruptcy.)
Even with family and friends helping, things can become stressful from the trouble of crashing your bike. The strain on relationships can reach its breaking point.
Fortunately, suppose you've developed mental anguish from PTSD after a motorcycle accident that was not your fault. In that case, you may qualify for compensation for medical bills and pain and suffering. Contact Ehline Law and our injury attorneys for a free consultation on your injury lawsuit as soon as possible.
We offer a Free Consultation To Help You.
We could help you seek PTSD damages compensation and get back on your feet if you suffered injuries while riding a motorcycle. Call us for a free case evaluation by dialing (213) 596-9642.
Common Motorcycle Accident Injuries
The following are some of the typical motorcycle accident injuries in the United States:
Traumatic brain injury
Head injuries
Spinal injury
Broken limbs
Lacerations, abrasions, and cuts
Internal damage.
Although not discussed much, 28% of accident victims develop post-traumatic stress disorder. It's probably higher for a motorcycle accident case.
What Is a Traumatic Event?
According to the Diagnostic and Statistical Manual of Mental Disorders, a traumatic event is when a person is exposed to actual or threatened death, serious injury, or sexual violation. A motorcycle wreck almost always leads to severe injury or death and requires treatment from a mental health professional if the rider survives.
The exposure must also result from the following:
First-hand experience with a traumatic event.
Sees the traumatic event in person as a witness.
Find the traumatic event that occurred to a close friend or family member who took their life or threatened it.
Risk of Post-traumatic Stress Disorder Following a Traffic Accident
"Can you get PTSD from a motorcycle accident?" is a common question among motorcycle accident victims.
The "Predictors of post-traumatic stress disorder and symptoms in adults," a 2008 study, reveals several factors that contribute to the likelihood of developing PTSD, including:
Dissociation
High levels of emotion during or following the accident
Previous trauma history
Lack of social support
Perceived life threat
Previous psychological adjustment problems.
In a 2012 study, the strongest predictor of PTSD 6 months following an accident is the perception of life endangerment. The fear and images of a near-fatal crash after a severe accident can last for a lifetime. (Source, American Psychiatric Association.) A 2008 study highlights other predictors associated with PTSD symptoms between two to six months following an accident, such as avoidance behaviors, dissociation, and rumination.
For example, a person involved in a motorcycle accident may perceive that the accident endangered their life. Because of this, the individual may display avoidance behavior such as not getting on the motorcycle or avoiding the road where their accident occurred.
Avoidance often strengthens the affected person's belief that riding a motorcycle is dangerous, a thought pattern that ensures the individual's fear response. Trying to avoid those thoughts because of fear can affect how an individual processes healthy emotions, leading to a higher risk of PTSD. Emotional pain can be diagnosed with a psychological evaluation. Our passionate lawyer, Michael Ehline, can help you find a sympathetic doctor and take legal action to protect your economic and non-economic damages.
Symptoms of PTSD from Motorcycle Accidents
It is common to feel shaken up by a severe motorcycle accident, but some people may suffer PTSD symptoms for weeks or even months after the traumatic incident.
According to the National Institute of Mental Health, friends or family members need to recognize the symptoms of PTSD in their loved ones and get them professional medical help immediately.
PTSD can affect an individual's life by causing severe disruptions in their day-to-day activities. The motorcycle accident victim may not feel like returning to work or carrying out activities they enjoyed before the traumatic event, adversely affecting their lives.
Here are some common symptoms of PTSD from a motorcycle accident you should look out for:
Flashbacks
Nightmares about the motorcycle crash
Fear
Feeling of anxiousness
Constant accident thoughts
Depression
Avoidance
Insomnia
Inability to concentrate.
If you're experiencing these symptoms, you may have PTSD and would need to consult with a doctor for an evaluation. PTSD treatment for fallen motorcycle riders with severe anxiety and emotional distress can help heal the psychiatric disorder over time.
A medical professional may be able to prescribe you medications to help alleviate the symptoms and recommend you to a psychotherapist to help you cope with your PTSD from a motorcycle accident with psychological counseling.
Filing Claims for PTSD Affects
If you develop PTSD, don't worry. National Center for Biotechnology Information states that psychological trauma is common following motor vehicle accidents. However, most medical professionals say PTSD can alter your life completely and even make you financially dependent, especially if you're unable to ride to work due to fear of another traumatic event and emotional numbness.
If the other driver was liable for the accident, you could recover damages by filing a motorcycle accident claim. But, it can be challenging to prove the fault of the negligent person, which is why you need our experienced motorcycle accident lawyer to help you recover compensation for your physical and emotional motorcycle accident injuries.
Schedule a Free Consultation with Ehline Law
People who have PTSD after an accident can call us today for a free consultation with a contingency fee basis attorney, 24/7. Ehline Law motorcycle accident lawyers have substantial experience handling personal injury claims for motorcycle accident victims, helping them recover compensation for their motorcycle crashes.
Our injury lawyer will help gather evidence, file your injury claim, and handle the insurance company on your behalf. Motorcycle accidents can be traumatic, and navigating the insurance claim process is complex, but our skilled motorcycle accident attorneys on your side can help increase your chances of securing compensation.
If you have PTSD following an accident due to another's negligence, contact us at (833) LETS-SUE for a free consultation with our legal experts. We can help you recover estimated financial damages to help you get back on your feet.
Main Los Angeles Location
633 W 5th Street #2890 Los Angeles, CA 90071 (213) 596-9642.