If you suffered harm because of Los Angeles Lyft car accident, you need answers now. Our award-winning advocates possess vast experience in helping consumers, just like you, who got harmed in ridesharing incidents.
Wounded In A Local Lyft Vehicular Accident With Personal Injuries? Let Us Help You Now!
Below, our Los Angeles personal injury attorneys discuss getting you financial compensation for terrible accidents involving ride-sharing programs such as Lyft. Last, we consider who to hire to assist you with a claim.
The typical questions people in California have after a crash:
Do Lyft Drivers Have Insurance Coverage?
The State of California, as of January of 2016, requires that Lyft and Uber offer $1 million in liability insurance. Also, they must carry $1 million uninsured or under-insured coverage.
So this is no joke. But when you consider the number of occupants in a car and how reckless some drivers are, it still may not be enough.
What Are The Most Common Ways Lyft Injuries Happen?
Each car crash is different, including those cases where you are participating in a ridesharing program for hire, such as "Lyft."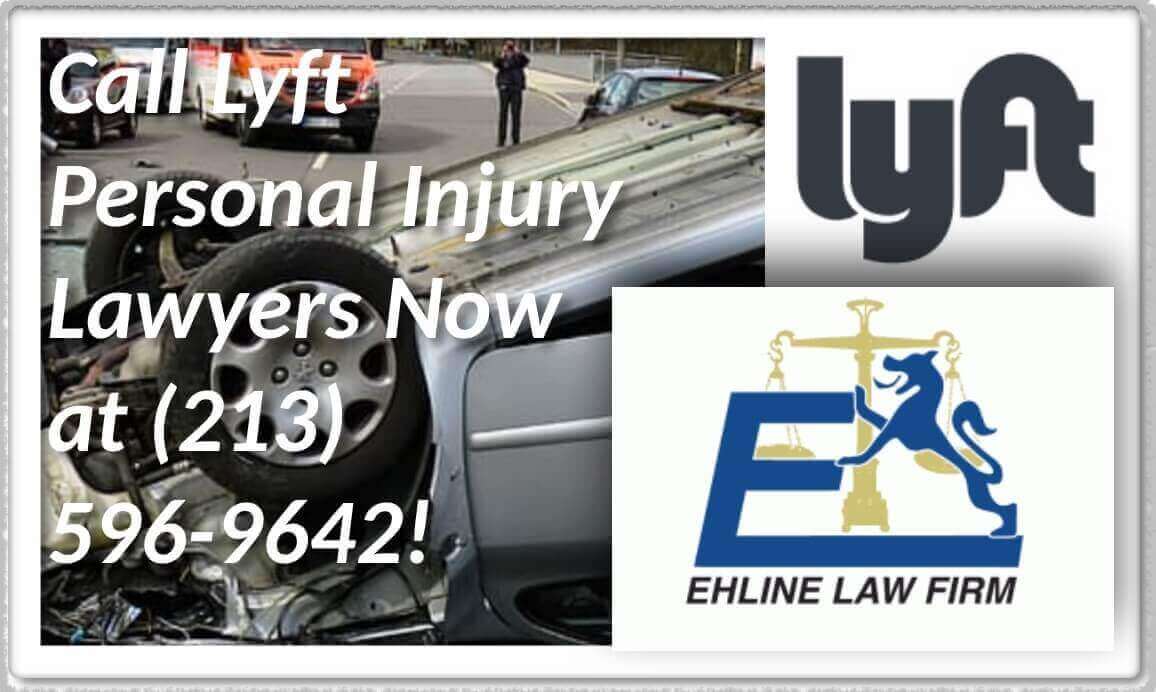 Here are some common scenarios:
A Lyft car gets hit by another vehicle.
The passenger's get harmed due to the other driver's actions.
Passenger's get hurt due to the Lyft driver's distraction or negligence.
A vehicle gets hit by a distracted Lyft driver.
A Lyft driver hits a pedestrian or bicyclist.
The Lyft driver or passenger gets hurt because of another driver's negligence.
Do I talk to Lyft's Insurer or the Other Drivers After a Crash?
When you suffer harm as a Lyft passenger because of a crash, many issues will pop up. Almost as soon as it happens, a Trust and Safety Team agent will contact you. They will open an internal report. And this might seem like excellent customer service.
But, like a typical liability insurer, Lyft is looking out for their interests alone. So they will ask leading questions and attempt to lull you into a false sense of security that they will help you. Don't be fooled. These companies reveal their true colors later after failing to exercise your rights, and Lyft tries to get away with lower payouts.
Concerning the amounts paid out for injuries, they skimp and short people money in any way that they can. Getting a lawyer is the only way to protect yourself to avoid this nonsense.
What Are Lyft Accident Damages?
All vehicle crashes are different and have unique elements. After an accident, the person hurt can get compensation for medical costs and therapy. Also, lost wages, loss of future earnings, and property damage are available. Last, pain and suffering settlements are possible. But none of this matters unless you can argue the case without a lawyer – good luck with that.
How Do You Hire a Lyft Accident Lawyer?
Here, we discussed how Ehline Law Firm Personal Injury Attorneys, APLC, could help get money for Lyft wrecks. Our lawyers can help if you or a loved one have suffered harm in a Los Angeles Lyft accident. We can help you get compensation to cover your injuries and damages.
Having a reputable auto accident lawyer can increase the settlement you receive. Every traffic accident is different. And having an experienced attorney on your side takes the stress out of filing a claim. Also, it statistically increases your settlement or court award. Contact our California attorneys for a free consultation to have your claim evaluated. Call now at (213) 596-9642.