If we don't win, you don't pay.
Speak to the Attorney.
Born to serve.
633 W 5th Street #2890
Los Angeles, CA 90071
(213) 596-9642.
Date Modified: August 17, 2023
Welcome to the Ultimate Guide to Compensation for Los Angeles boating accidents. Los Angeles remains home to some of the best lakes in the region, such as Lake Elsinore, Lake Perris, Big Bear Lake, and more, causing a surge in the popularity of personal watercraft like jet skis and WaveRunners among a younger demographic in California. The shores off the coast offer great boating trips, including Catalina Island excursions and even arteries leading to cruises to and from the Port of Long Beach or Los Angeles.
With this popularity, the risk of catastrophic injury or even fatal injuries on the water is increasing. Piloting your personal watercraft or sports boat at high speeds on Los Angeles county lakes in Southern California can be thrilling. Taking a fishing trip on a rented boat could spell disaster for passengers and crew.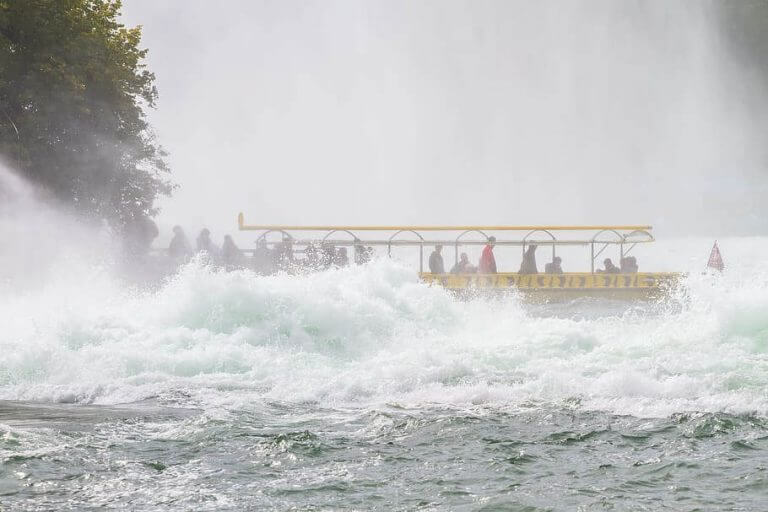 If you're not careful, a serious boating accident could occur, resulting in injuries and, in the worse case, death. Even if you're careful, there is still a severe risk of watercraft accidents as rental companies blindly rent out jet skis and other types of boats in Los Angeles to inexperienced users, creating a serious threat in Los Angeles County waters.
Ehline Law and our Los Angeles boat accident lawyers understand the intricacies of maritime law and the devastation injured victims and their families face following their Los Angeles boating accidents.
Our personal injury attorneys have fought aggressively for our injured clients, and we are ready to fight for your rights. If you suffered injuries in a boat accident due to another's negligence, contact us for a free consultation on your case.
U.S. Boating Accident Statistics
Here are a couple of eye-opening statistics across the United States:
There were 5,265 watercraft accidents in the United States, resulting in 767 deaths and 3,191 people injured.
California saw 493 boat accidents in 2020, a massive 52% jump from the year before.
75% of boat accident deaths were due to drowning. Alcohol was the contributing factor to drowning in 18% of those deaths.
77% of boat accident fatalities occurred on boats where the operator had no safety instructions.
Common Causes of Boating Accidents
According to the U.S. Coast Guard, boat accidents have several causes.
Here are the top 10 reasons why most boating accidents occur in the United States.
Inattentive operators: Despite the many distractions on a boat, operators must remain vigilant throughout the journey, as anything could go wrong.
With the constantly changing weather and strong winds, boat operators must watch out for signs of danger and act accordingly to prevent any accidents or injuries to the passengers.
Improper lookout: Duties and responsibilities are split among the crew members on the boat. However, due to negligence, some crew members may not be on duty when they should be.
An improper lookout can result in a collision with other boats or obstacles, resulting in a catastrophic accident.
Inexperienced boaters: Lack of experience is the country's third leading cause of boating accidents. To navigate the rough and open waters, the boat captain and crew must have sufficient training to maneuver the boat safely and ensure proper safety precautions. The boat driver must also know the rules and how to handle emergencies.
Overspeeding: According to The Recreational Boat Statistics 2020, 418 accidents due to excessive speed resulted in 32 deaths and 245 injuries. Overspeeding can lead to catastrophic injuries and, in some cases, permanent disabilities.
Boating at safe speeds allows boat operators enough time to react to hazards. Some waterways have speed limits that the captains must drive within, as driving fast can result in collisions.
Drunk driving: Under California law, operating a boat with a BAC of 0.08% is illegal. According to a 2021 U.S. Coast Guard publication, alcohol use was the main contributing factor in fatal boating accidents.
In 2020, there were 296 boating accidents involving alcohol, which resulted in 115 deaths and 260 people injured.
Machinery malfunction: Boat owners are responsible for ensuring that their boats are properly maintained and safe to operate. Operators of both private and commercial vessels must conduct routine checks to ensure the boat is in good condition. The pilot must conduct an essential, thorough investigation to operate and avoid operator error or negligent boater safety claims down the road.
Often, a boat rental company may fail to maintain the vehicle, leading to engine failures, fires, and other dangers, causing accidents and injuring the user.
Rules violation: While operating the boat, it is crucial for the boat captain to know the rules and follow them. Not knowing the laws of the waterway can lead to collisions with other boats, even if the boaters know how to operate their vehicle.
Dangerous waters: Sudden changes in the tidal flow can make it challenging to drive the boat. Although boaters can not predict hazardous waters, some enter rough areas despite knowing the danger. Such acts of negligence put the passengers and crew members at risk.
Harsh weather: Inexperienced boaters fail to check the local weather forecast before setting out, leading to accidents due to extreme weather. There are fewer challenges boat operators have to deal with when operating in calmer waters, so it is crucial to check the weather conditions.
Large waves: Large vessels make massive waves as they move around, which is a serious hazard to small boats if one shows up suddenly. Intense force can result in an accident, and small fishing boats often face such dangers.
Common Boating Accident Injuries
Depending on the type of accident and the impact, boat accidents can lead to many kinds of injuries, some of which include:
Traumatic brain injuries
Spinal cord injuries
Broken bones and fractures
Burns
Accidental amputations
Serious soft tissue injuries.
There are also instances where some passengers get submerged underwater for a while, causing oxygen deprivation and resulting in an anoxic brain injury. Such injuries can lead to irreversible brain damage, affecting the injured victims for the rest of their lives.
Whether your injuries were due to a jet ski accident or any other accident caused by negligent boat operators, speaking to our personal injury attorney is crucial, as you may be eligible for compensation.
Are Boat Operators Liable to Report Any Boat Accident?
Not all boat-related accidents get reported as, under U.S. federal regulations, the boat operator must report an accident if it involves:
A dead person.
An injured person requires medical help.
The disappearance of a person might reasonably result in injuries or death.
Property damage is more than $2,000.
Complete loss of a vessel.
When an accident involving the above circumstances occurs, there are some reporting requirements that boat operators must fulfill. The operator must file an accident report within 48 hours of any accident resulting in death or injuries.
For accidents resulting in property damage of more than $2,000, the report should be filed within ten days of the incident. Failure to adhere to the reporting requirements in the event of injuries or death is a severe criminal offense.
Depending on the circumstances, boating operators may also need to file a report with the U.S. Coast Guard.
Who is Liable for My Los Angeles Boating Accident Injuries?
Boating accident victims may be eligible for compensation, but determining liability can be challenging as who do you hold accountable?
The drunk user?
The boat manufacturer?
The boat's captain or crew member?
Our attorney can investigate your boating accident, gather evidence, and determine the responsible parties for your injuries to recover maximum compensation.
One party could be accountable for your damages, or even multiple, and an experienced attorney can help determine liability.
Proving Fault with a Boat Accident Lawyer
When you have determined the party responsible for your boating accident, you must legally prove fault to establish legal liability on the open water. Our boat accident attorneys in Los Angeles are proven experts with proven results for many residents and travelers.
In most cases, boating accidents are subject to personal injury laws, which is why injured victims must prove the critical elements of an individual injury case:
The defendant owed the plaintiff a duty of care.
The defendant breached their duty of care.
The breach resulted in injuries to the plaintiff.
The plaintiff suffered damages as a result of the defendant's negligence.
A defendant may have several defenses and even use California's comparative negligence law to reduce the plaintiff's compensation.
Our skilled boating accident attorney can help protect your legal rights, file a boating accident claim, and aggressively fight for a fair settlement for the damages caused to swimmers and other victims seeking justice to receive their fair share.
Average Settlement for Your Boating Accident
No average settlement amount for a boating accident caused by someone else's negligence is available.
The value of your personal injury claim depends on several factors, including the extent of your injuries, the types of damages suffered, and the experience of your boat accident lawyer, among other factors. You may have a case against the boat designer or the manufacturer in product liability.
Your attorney may even suggest filing a personal injury lawsuit if they believe you're not receiving a fair settlement from the negligent party for your serious injuries. Lawsuits in Greater Los Angeles can be expensive and time-consuming. But if we think you have a strong case, our firm will provide the necessary resources to fight your legal battle and recover the compensation you deserve for your Los Angeles boating accident or capsize event at sea.
Our law office has the proper training and experience to win compensation for drowning deaths and other visible injuries. We can get you paid back for out-of-pocket medical treatment, including lost wages, pain, and suffering due to operator inattention or violation of other maritime navigation rules and state and federal laws.
Ehline Law is a leading professional personal injury law firm with offices across California, including Los Angeles. Our experienced boating accident attorneys have over a decade of experience handling boating accident claims while delivering superior results with millions of dollars recovered in verdicts and settlements for seamen, passengers, and others.
Schedule a Free Consultation with a Los Angeles Boat Accident Attorney
Our capable law group has recovered more than $150 million in personal injury claims, helping injured victims on cruise ships and other boaters pay for their medical expenses and other damages. We understand how devastating the aftermath of an accident is on the victim and their family members. The injuries or surprise drownings may prevent the victim from integrating into society, causing mental limitations and social issues.
Our experienced lawyers in the Los Angeles area uphold a solid attorney-client relationship, meaning we won't leave your side during these dark times. Our attentive Los Angeles boat accident lawyers will assess your case and guide you on your legal options against all careless and distracted boaters who harmed you, your loved one, or your friends.
Don't hesitate to call for tier-one legal representation across the Pacific Ocean. If you suffered injuries from a Los Angeles boat accident, contact us by phone at +(213) 596-9642 for a free consultation with our Los Angeles boating accident attorney. we can offer support and help you learn about your rights under the Jones Act and discuss the situation.
Michael Ehline is an inactive U.S. Marine and world-famous legal historian. Michael helped draft the Cruise Ship Safety Act and has won some of U.S. history's largest motorcycle accident settlements. Together with his legal team, Michael and the Ehline Law Firm collect damages on behalf of clients.
We pride ourselves on being available to answer your most pressing and difficult questions 24/7. We are proud sponsors of the Paul Ehline Memorial Motorcycle Ride and a Service Disabled Veteran Operated Business. (SDVOB.) We are ready to fight.