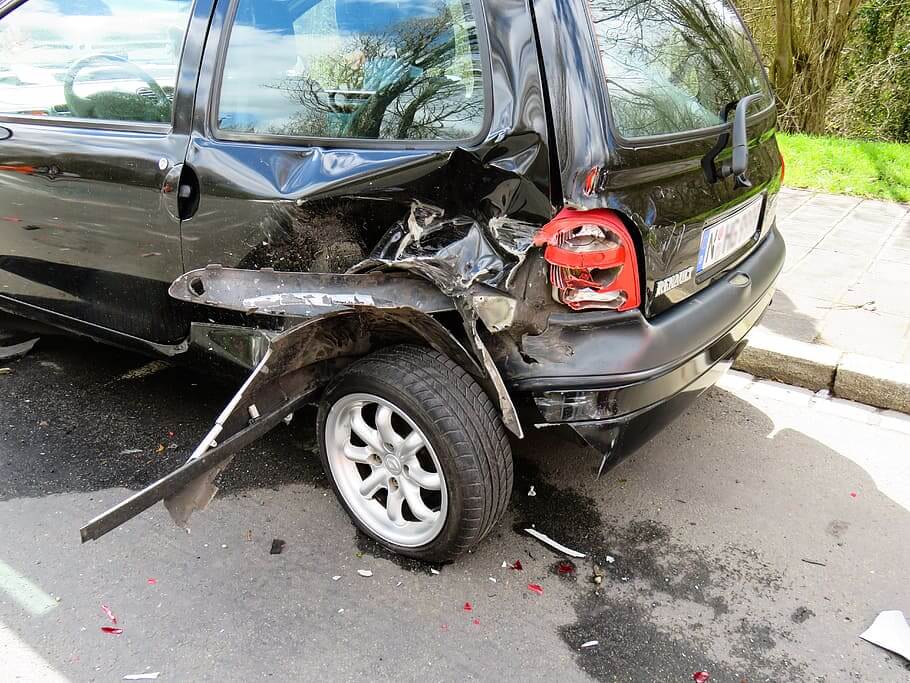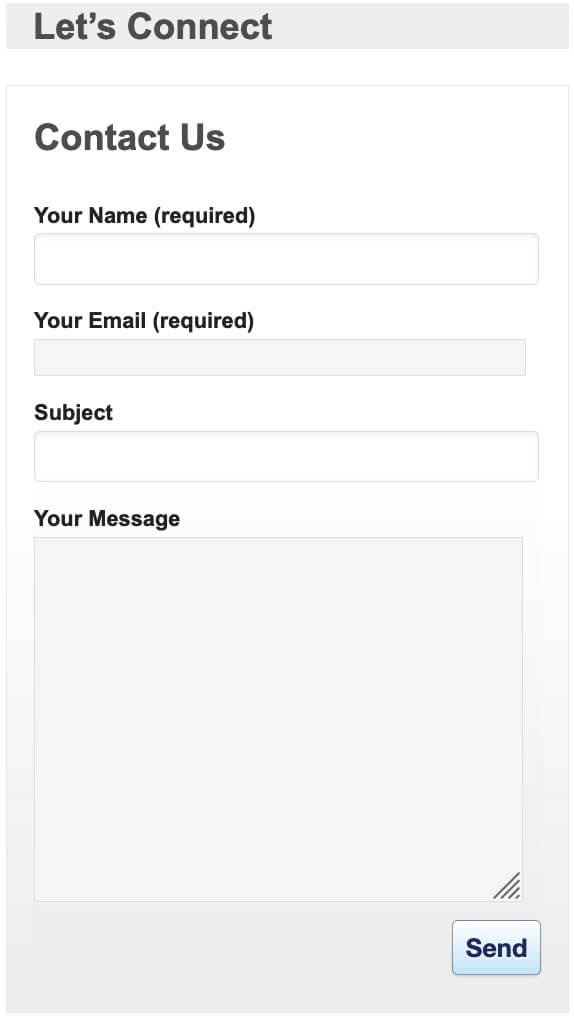 Uber is one of the most controversial ride-sharing companies in the nation. Uber drivers caused many accidents across the country, especially in California. Also, many politicians banned using the service in their areas due to safety and legal concerns.
Regardless of what people think, the risk of being in an accident while riding along as an Uber passenger is a genuine and regular occurrence all around the Los Angeles residential and public roads. From Uber Eats to regular Uber passenger shuttling, people who share the street need to be aware of Uber's issues when they are seriously injured or dies in a Uber crash while in transit.
Need an Uber Personal Injury Lawyer?
It's gotten so bad that even the self-driving Ubers cause accidents, as seen in the Business Insider. CNET reported on the increased risk of using Uber. Furthermore, it spoke of the number of legal reaches the company uses to accept responsibility for anything. There was a recent case of a driver allegedly striking a passenger in the head with a hammer.
How Do I Find A Phenomenal Local Civil Uber INJURY Attorney in L.A.?
The first step in getting a great lawyer is learning about their knowledge and discovering if you can trust them. One way to earn a client's trust is to spend the time necessary to listen with full attention. That is precisely what Ehline Law does. And if necessary and does not violate confidentiality, we can even chat with some of our past clients. Also, please take a look at our five-star reviews online.
Of course, many folks don't place much faith in Yelp! In that case, look at all of our peer reviews and endorsements by local public figures and associations worldwide. For example, Ehline has been featured in the LA Times, Newsweek Magazine, Hollywood Weekly Magazine, Leatherneck Magazine, Forbes Magazine, and even CNN. Michael Ehline has received multiple awards and accolades from Superlawyers, Personal Injury Warriors International, Million Dollar Advocates, Circle of Legal Trust, and many more. The firm recently settled a case for over $10 million for a severe spinal cord injury involving a nighttime broadside collision. Ehline was even featured in the Los Angeles Daily Journal for making the California State Bar Law Office Study Program famous.
Our hundreds of satisfied clients near you know we are a cut above the rest. How could we not be? We are run by an inactive US Marine who kids ass to get clients top results, earning his reputation over $100 million in cases settled or tried to a verdict. We do it all. Moreover, our zealous, trustworthy, reliable advocates, investigators, expert witnesses, and staff identify all the defendants in your case, as well as the plaintiffs. Let us be your Perry Mason too!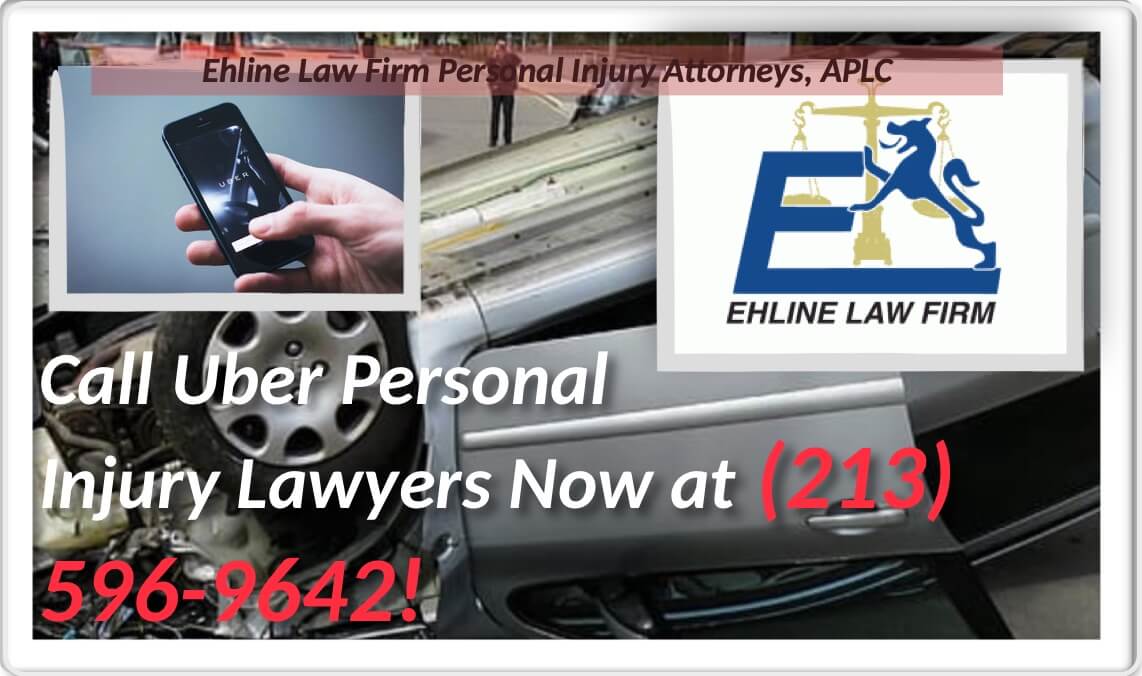 Let us do no cost to your initial phone call to discover more about the car accident insurance claims process. And suppose you retain us as your legal representative. In that case, we will immediately begin our full damage and liability workup of your Uber incident drive and determination to win you more than any other lawyer you could hire at the same level of service. Moreover, doing all the investigative work and problem solving up front doesn't help us develop potential case values.
Most of all, this is about as close as you can get to an accurate Uber car accident damages calculator you will find. We help the rider and drivers in a wide variety of Uber claims, including assault, car accidents, fraud, work comp, and wage and hour disputes. Ehline Law has expertise in ridesharing law and the employment and workers compensation claims against the Uber company. So
The Ehline Law Firm Personal Injury Attorneys, APLC, is here to help. Our experienced attorneys keep firm tabs on the many issues around Uber. We understand California's unique laws regarding ridesharing and the case studies of recent legal matters. And we are also among the top auto accident firms in Southern California. SO EXPERIENCE and ACCOLADES put the two together, and you can see why our clients trust ehlinelaw.com!
Uber car accidents can cause many severe issues and injuries.
These include:
Lacerations.
Broken and fractured bones.
Head trauma and concussions.
Spinal damage.
Our skilled attorneys see it all. Furthermore, we don't ask for a penny unless you collect it. We work with specialists to figure out the cause of the accident. In some cases, we provide costs for medical care upfront.
Attacks By Drivers For Hire Part of a Much Larger Problem?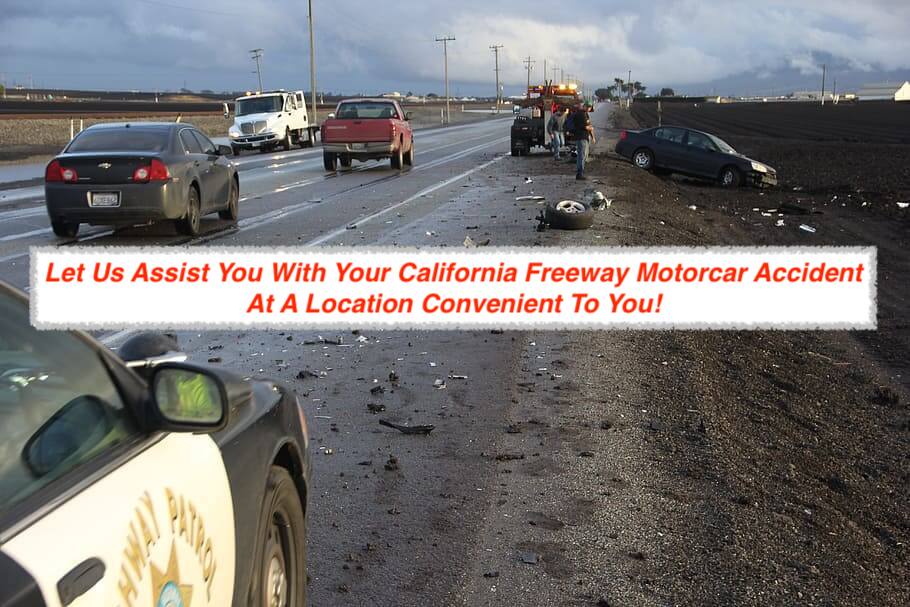 Attention Los Angeles commuters, especially females, Uber is back in the news. Unfortunately, it's for a simple reason. The now infamous ride-sharing company is on the hook for the story that it allowed thousands of rapes and sexual assaults. Companies like Uber and Lyft attempted to cover up such charges. And that is part of a much larger problem of power and money protecting evil companies.
But now it's out in the open.
So in just two years, Uber's services saw nearly 6,000 rapes and sexual assaults. 5,981, according to CNN. And the crimes took place between 2017-2018. This includes 464 reports of rape. Astonishingly, the company previously forced victims to clam up about the attacks and sign binding arbitration agreements.
"The report showed that about 92% of the victims of rape were riders, and about 7% of the victims were drivers," CNN reported.
Uber is likely to release further statements. However, no matter how they spin it, this is a damning report. Also, Uber's poor attitude allows for more assaults.
Are Uber Drivers Employees or Independent Contractors?

One thing we know about Uber and Lyft is that traditional taxicab companies are on the brink of extinction. But in a California case, at least, many cabbies may be drooling at a new era of hefty fares. What is the reason for all this? It appears that Uber stepped in it again. The ride-sharing company also is under the microscope. A former employee accused Uber of unfair fare practices.
The former driver filed a mighty lawsuit. Also, the case, expected to be a significant precedent, is in the works. It alleges that Uber deliberately underpaid its employees. And considering a slate of recent cases, this seems very plausible. So now, with victory in a North Carolina court, the floodgates opened.
Ars Technica reported on the suit. And the case is from Michael Hood. Initially filed in 2016, Hood started a proposed class-action lawsuit that the company misclassified him as an independent contractor instead of an employee. This classification resulted in him being paid well under minimum wage. Astonishingly, in one case, he alleges he made under $2 an hour. This case is just one of over a dozen similar cases against the company.
Is This Just the Beginning?
Hood's attorney expects thousands of potential litigants to join the case. All told, this could mean Uber on the hook for hundreds of millions in back pay. There is a local case, O'Connor v. Uber advancing through the issue. If the O'Connor and Hood cases proceed, Uber may face a wave of suits from across the country.
Of particular concern, Uber consistently used its influence to underpay workers. And this influence includes manipulating the drivers themselves. Furthermore, this also consists of some sleazy inroads to the government at all levels. However, Uber faces incredible push back against its model. Some significant rape, assault, and even murder cases came to the spotlight.
Also, Uber faces off against Google. The two locked horns in a significant self-driving car conflict. All of these add up. Uber lost some significant executives. The company is standing on its last legs. Perhaps this major suit will be the end of it. Maybe it might just be one part of it.
In any event, we can see how traditional, licensed cab companies may be back in business, as Uber potentially declares bankruptcy. But beware, should that happen, look for cabbies to make the claim they, too, are employees. So they could soon be arguing they are entitled to matching SSN, work comp, and a whole litany of job-killing rights.
Victims Deserve Justice.
Victims of such attacks deserve more than statements from the company. Ridesharing corporations have so far gotten away with allowing these heinous acts for years. It's simply unacceptable. Worse, some people think we have to rely on lawmakers to make the difference. With a few exceptions, the states and the feds are scarcely interested in challenging a top political donor.
It's often up to the victims themselves and their families. There is justice, including suing the companies that allowed this and the drivers themselves. Negligence is no excuse. The Ehline Law Firm Personal Injury Attorneys, APLC, is one of the leading experts in ridesharing assault cases in California.
We fought and won hundreds of similar cases. Let us be your shield. Ehline Law helps families in many ways. These include recovering lost wages, signing up for programs like Worker's Comp, Disability, and Unemployment. We can help heal the costs of medical treatment and therapy, both mental and physical. Our experts understand the strain you and your loved ones are forced to deal with.
We offer all that we can. Contact Ehline Law for more information today. Our Uber/Lyft injury attorneys are available via email and phone 24/7. Besides that, read our site for more details about the risks of Uber and Lyft, or call (213) 596-9642.