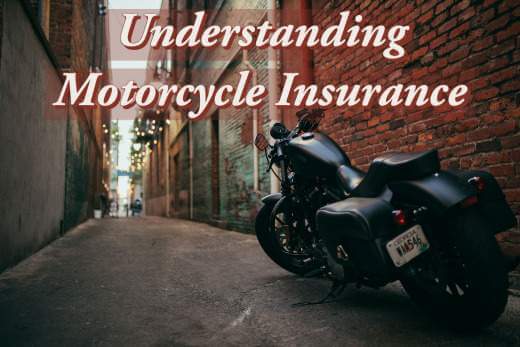 It is impossible to say how much motorcycle insurance is per month without looking at variables, including the age of the insured, driving record, and geographic location. This guide attempts to explain everything a motorcyclist needs to understand motorcycle riding insurance coverage amounts.
The Grim Motorcycle Collision Statistics
According to the National Highway Traffic Safety Administration, an average of 5,000 people die in motorcycle accidents, and between 80,000 and 90,000 motorcycle riders are injured. This is because motorcycles are compact in size and often end up in a driver's blind spot. When this happens, the motorist can collide with the motorcycle. In these cases, the motorcycle is often damaged, which is why motorcycle insurance coverage is a must for those who prefer to travel on a motorcycle.
However, motorcycle insurance can be costly depending on several factors, such as where you live, how old you are, and what plan you choose. If you are curious to know how much you can expect to pay for motorcycle insurance, you need to know everything.
What You Can Expect to Pay?
What Does the Average Motorcycle Insurance Cost?
After analyzing motorcycle insurance prices in 50 states, we found that the average motorcycle insurance costs $721 per year, and the average monthly price is $60 per month. However, it is essential to remember that motorcycle insurance premiums may differ significantly from one driver to the next, like car insurance.
While one driver may pay a high monthly motorcycle insurance premium, the next may pay a significantly lower amount, even if they both use the same motorcycle insurance company.
States with the Highest Average Cost of Motorcycle Insurance
The states with the highest motorcycle insurance rates had no geographical correlation. However, they did have larger populations and higher crime rates than other states.
Here are the top five states with the highest motorcycle insurance rates per month:
California – $151
Louisiana – $95
Missouri – $85
Michigan – $79
Florida – $78.50.
States with the Lowest Average Cost of Motorcycle Insurance
All five states with cheap motorcycle insurance prices had premiums that were at least 36% below the national average. The Great Plains and Midwest areas were home to all of the states with the lowest insurance rates.
Here are the top five states with the lowest monthly insurance premiums:
North Dakota – $27.5o
Iowa – $34.25
Wyoming – $37
South Dakota – $38
Nebraska – $38.
Understanding the Different Types of Motorcycle Insurance Coverage
Motorcycle insurance companies offer five types of coverage, and prices differ based on your range. Most motorcycle insurance carriers advise having comprehensive and collision coverage as minimum coverage.
Collision coverage motorcycle insurance pays for repairs to your motorcycle if it is involved in a crash.
Liability insurance covers any damage you cause in the form of injuries or property damage.
Comprehensive insurance coverage compensates you for any damage caused by anything other than a motorcycle accident, such as vandalism or theft.
Underinsured/uninsured motorist coverage pays for any damage caused by an uninsured or underinsured driver to you or your motorcycle.
Coverage for motorcycle customizations, parts, and add-ons. Some insurance policies cover the repair and replacement of add-on accessories such as sidecars, trailers, and enhanced features. Others cover repairing and replacing riding gear (such as outerwear and helmets.).
Factors That Influence the Cost of Motorcycle Insurance
There are several factors that are taken into consideration when calculating your monthly insurance premiums. In the section below, we discuss these factors in greater detail, giving you an idea of what you can expect to pay for motorcycle insurance.
1. Driver Age and Riding Experience
Like insurance carriers, motorcycle insurance providers base your insurance rate on factors such as driving experience and age.
They typically consider the years you've been driving and riding a motorcycle. The more rider experience you have, the lower your motorcycle insurance premium.
As you get older, your insurance rate tends to decline until you approach your 70s. Teen motorcyclists are subject to higher motorbike insurance rates since they present the highest risk to motorcycle insurance companies. Your age, however, does not necessarily reveal the complete story.
Motorcycle insurance may be more expensive for an elderly, novice rider than a considerably younger, more experienced motorcyclist.
2. Location
As mentioned before, where you live can impact the cost of motorcycle insurance. Motorcycle riders in colder regions with shorter riding seasons are less likely to be involved in motorcycle collisions and file insurance claims, leading to reduced insurance prices.
In warmer states, on the other hand, you can expect to pay a higher rate for motorcycle insurance because there are more chances to ride, which leads to more accidents and insurance claims.
Additionally, motorcycle insurance costs are higher in states with higher crime rates. This is because your motorcycle is at greater risk of being stolen in these states.
3. Traffic Law Violations and Driving History
Drivers who violate traffic laws and receive speeding tickets are more likely to pay higher auto and motorcycle insurance rates than those with no record of traffic law violations.
Speeding Increases Your Risk of Accidents
Whether the violation occurred in your motor vehicle or on your motorcycle, a ticket for speeding almost certainly raises the cost of your motorcycle insurance. This means you are more likely to be involved in an accident because of reckless behavior.
When Can You Expect Violations to Be Removed from Your Driving Record?
In most regions, offenses or previous violations are taken off your driving record after three years. After that, they do not affect your insurance rate.
4. How Often do You Ride
You can expect to pay more for motorcycle insurance than an occasional weekend rider if you use your motorcycle to commute to and from work daily. This is because the more time you spend traveling by motorcycle, the higher your risk of a collision.
Many Insurers Use Your Mileage to Determine the Frequency of Use
Several insurance companies also take annual miles traveled into account when calculating premiums. The higher your mileage, the more you travel.
Using Your Motorcycle for Business Purposes
Furthermore, suppose you use your motorcycle for business reasons. It may exclude you from obtaining a personal motorcycle insurance policy, so that you may need a business motorcycle insurance policy instead.
5. The Type of Coverage You Choose
Comprehensive and collision insurance is more expensive than the state's minimal liability insurance. The cheapest motorcycle insurance is a liability-only insurance policy, but it doesn't cover the cost of repairing your motorcycle.
If you opt for full coverage motorcycle insurance, you can expect to pay more monthly premiums.
Some insurance companies also offer customized coverage, including accessory coverage, transported contents/personal possession coverage, and advanced injury protection, which may raise the cost of motorbike insurance.
The typical cost of motorbike insurance is also affected by your deductible. Typically, the larger your deductible, the more money you must pay out of pocket in the event of a crash, but your average annual cost should be cheaper.
6. Your Claim History
Any car or motorcycle collision on your driving record raises your motorcycle insurance premiums. Although at-fault incidents are more expensive, any claim might harm your insurance rating.
7. Your Credit Rating
Many motorbike insurance companies run credit checks, and a stronger credit score might save you money on premiums. This is done for two reasons. The first is to check whether you have a history of paying your debt on time, which tells insurers whether they can expect you to pay your insurance premiums on time. Another reason for checking your credit score is to understand the likelihood of future insurance claims.
8. The Motorcycle You Are Insuring
When considering motorcycle insurance for motorcycles in the same class, those with larger engines can expect a higher cost of motorcycle insurance because high-performance motorcycles are more likely to be involved in collisions.
Vintage motorcycles almost certainly have lower insurance costs than modern ones, just as an older car may not cost as much to cover as a brand-new one. Additionally, a 500cc road motorcycle costs less than half as much to insure as a 1500cc motorcycle.
Furthermore, because a 500cc bike is less expensive, you may be able to omit the physical damage insurance, lowering your insurance rate dramatically.
Because each state has various qualifying elements for different motorcycles, not all bikes may be eligible for motorcycle coverage.
Tips on How to Reduce Your Motorcycle Insurance Costs
Whether you are looking for car insurance or motorcycle insurance, you can do a few things to reduce your insurance costs.
Get Several Motorcycle Insurance Quotes Before Making a Decision
If you want to reduce your motorcycle insurance cost, the best way to ensure you get the best rate is to shop around. One insurance company may offer more affordable coverage than another insurance company.
Insurers determine motorcycle insurance costs based on unique premium calculations and the company's underwriting.
Insurers interpret your needs and personal information differently, so the best way to reduce your motorcycle insurance cost is to get as many insurance quotes as possible.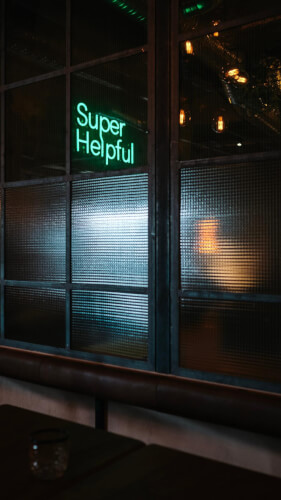 Join a Motorcycle Safety Class
Many insurance companies reward riders who have taken safety classes by reducing their motorcycle insurance cost. It shows a dedication to preventing road accidents and reducing the number of insurance claims you are likely to make.
Bundle Your Insurance Policies
Many insurance firms believe that more is better. As a result, if you can maintain numerous insurance policies with one company, such as your motorcycle and motor vehicle coverage, you can save on your premiums.
Practice Safe Driving
Another great way to reduce car or motorcycle insurance costs is to obey traffic rules and laws. By driving within the speed limit and following the road rules, you can prevent hefty insurance premiums because your driving history indicates how likely you are to cause a motorcycle accident.
Join a Motorcycle Riders' Group
In some cases, motorcycle insurance companies reward drivers who are members of motorcyclist groups like the Harley-Davidson Owners' Group.
Were You Involved in a Motorcycle Collision?
Motorcycle insurance is a must-have for those who prefer to travel on their motorcycle. When an accident occurs, injuries and property damage occurs as a result. Those who do not have motorcycle insurance have to cover the expenses.
Suppose you were the victim of a motorcycle accident that wasn't your fault. In that case, you need a reliable motorcycle accident attorney.
Here are a few reasons to choose an experienced attorney from Ehline Law Firm:
Our law firm has received numerous accolades and awards for outstanding service
We have a 24/7 customer care line so that you can obtain legal counsel at any time of the day or night
The attorneys at Ehline Law Firm approach all cases with respect, care, and diligence to obtain the best possible outcomes for our clients.
Our lawyers work on a contingency fee basis, so if you do not receive a settlement, you do not pay any legal fees.
We have an excellent track record, having recovered millions of dollars in settlements for our clients over the years.
You can visit any one of our conveniently situated law offices nationwide to find reliable legal advice.
To book a free consultation and no-obligation case review with an experienced personal injury attorney or find out more about the average cost of motorcycle insurance, contact Ehline Law Firm at (213) 596-9642. Alternatively, you can complete our online contact us form, and an attorney will contact you!