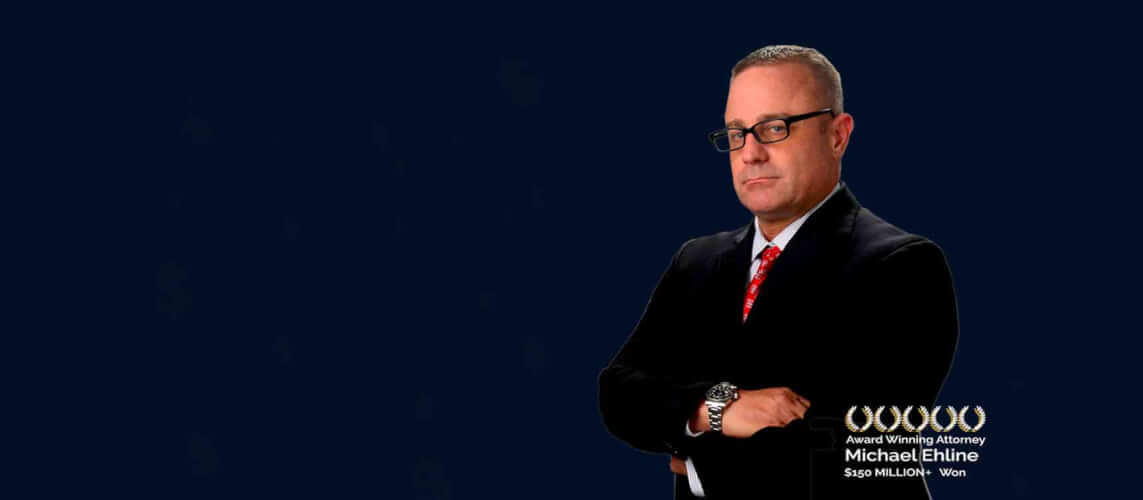 I am Los Angeles, CA, motorcycle lawyer Michael Ehline. I am an expert on motorcycle law and motorcycle safety. Below I will share with you my expert findings on the safest and easiest motorcycles to ride in California. Motorcycles are more than just ways to get around. They make a statement; you can put your personality out there in your normal routine. A motorcycle almost tells people you go at your own pace and enjoy the exhilaration and freedom that regular transportation can't provide.
However, as a new rider in the motorcycle world, you may be wondering what you should get for your first bike. You might be fresh out of the motorcycle safety course and need a new motorcycle to help you along your journey.
You've got the right helmet, jacket, and riding gear. Now, all you need is to look at the best motorcycles for beginners. Novice riders need something that offers the latest technology, brake features, horsepower, and all the rest. You may be running at lower speeds but still want to grab attention during city use.
At Ehline Law Firm, our top-notch trial lawyers want you to be as safe as possible while you enjoy riding for long periods.
Let's take a look at the best beginner motorcycles you can buy:
What Are You Using the Motorcycle For?
As a new rider, you need to think about what's best for your needs. I, for one, ride an Indian motorcycle. Some novice riders want a ricer (Japanese street racer), and others want an enduro type of bike, which is basically a dirt bike equipped with a headlight, license plate, and turn signal indicators. Still others, like the USMC's own Leathernecks M/C, want a bagger bike with a smooth suspension for extended road trips.
All of these bikes offer freedom, but some are more noticeable and louder, placing other car and truck drivers on notice of your presence nearby. They all have a top speed that will blow away most automobiles, which is a great way to escape a potential bad driver. Some are air-cooled, and some are water-cooled. Some bikes have a single cylinder, while others are two cylinders. Smaller riders will want a bike with a lower seat height so they can be stable while slowing or stopping.
Often, beginner motorcycles are used for city riding and rural riding. Both options have excellent handling and enough power to get you where you want to go. However, bigger bikes might be suitable for rural needs. Let's take a look at the different options:
City Riding
If you're planning to ride in urban areas, you need a motorcycle that offers good fuel economy. It should be compact and mobile, with a light clutch that lets you zip through traffic. An excellent example of options for urban riding includes those with agile handling, thinner tires, and smaller frames. Bikes with excellent safety features are also great because they reduce your risk of an accident.
Rural Riding
However, if you're in a rural area, you want a giant bike with more horsepower, robust tires, and better fuel efficiency. They can handle long winding roads, and the thicker tires give you more power to get off the beaten path. Overall, they have more powerful engines and oversized frames and are more comfortable.
More Types of Motorcycles
Along with the purpose of the motorcycle, you must figure out which type appeals to you. As a new rider, you may not realize just how many motorcycle options are available. They each have advantages, unique features, and drawbacks. Here are the most popular motorcycle styles out there:
Sportbike
A sportbike is like a sports car because it has a powerful engine, strong suspension setup, bullet-shaped design, and high-performance braking systems. They're often better for urban needs but aren't designed for distance. Still, you could add a slightly bent handlebar setup and a softer seat to take them on long stretches of road.
Generally, sportbikes aren't ideal for beginners because they have a hair-trigger acceleration. However, you may find this the right bike as you continue learning.
Alternatively, you can find sport-life models that offer the same design but in a beginner-friendly package.
Cruisers
A cruiser is a motorcycle with a low seat height, thick tires, and a V-twin engine. Overall, the cruiser is a great choice for beginners because they're stylish, comfortable, and has a relaxed power output to handle better at low speeds. With that, the cruiser has plenty of flair and is suitable for all types of riding. However, they can't outpace performance bikes.
If a sports bike is like a sports car, then a cruise is like the classic muscle car. Virtually each motorcycle manufacturer offers a cruiser model in the lineup. However, the most famous example of the cruiser option is the Harley-Davidson brand.
Generally, they have a low seat height and a smaller engine that works well for long rides.
Dual-Sport (Dirt Bike)
Overall, the dual-sport bike is like the SUV. They are an interesting mix of dirt bikes and street bikes. As with SUVs, they're designed for off-roading and street riding. Often, they've got long suspension travel like the dirt bike, but they also get a powerful motor like a cruiser-style version.
Dual-sport versions are easily maneuverable and light, so they're ideal for riding in the city. However, they get good gas mileage and have tough tires for distance needs. This is a good intro option for people who want to ride in all locales. However, they can be top-heavy and tall. Therefore, if you're shorter, you may wish to do something lower to the ground with a low seat height and decent riding position.
Dresser (Touring Bike)
You also have the dresser or dual-sport bikes. They are the RV for the biking world. Dressers are designed for long-distance travel and feature thick tires, a low frame, a wide and long-travel suspension, and have various features seen in cars. These include ABS brakes, heated seats, GPS, audio systems, and more carrying capacity.
Dressers can handle well and have good torque, so they are great distance bikes for beginners. However, they're slightly heavy and bulky to accommodate off-roading. That means you might have trouble getting your balance, especially for shorter riders.
Since it is a taller bike, it also has a taller seat height. If you're short, you might find that the handlebar height doesn't help you much or give you more control. Still, they are great for off-road riding and offer decent suspension travel for long trips. To get something high-quality, be prepared to spend more money. Touring bikes like this are designed for weekend touring, too.
Budget
Motorcycles for beginners can range in price from a few thousand dollars to tens of thousands. If you're a beginner who has never purchased a motorcycle before, it's best to stick with the $5,000 to $10,000 range. You should also factor in insurance, gasoline, and other needs. Motorcycle insurance can be more expensive than that for a car. Plus, the motorcycle tires are often expensive for a set. When you add in chain maintenance, oil changes, and other requirements, maintenance costs are about $1,000 per year.
Must-have Features for Beginners
Here are a few features to consider for your beginner motorcycle:
Technology – Though it's not a requirement, newer bikes often have tech features integrated into them. Things like audio systems, GPS, and other infotainment is useful to have.
Windscreen – You should get a motorcycle with enough wind protection. Many riders dislike the wind in their faces, so a windshield can help you stay stable while riding. Without one, you must lean forward more to stay balanced, which can cause fatigue during long rides.
Handlebar Heights – It's best to choose your first bike with lower handlebars so that you can maneuver and grip them. Some models, such as choppers, have extremely high handlebars compared to the seat height. It might be hard for you to get used to them. The elbows should be bent slightly, and the hands shouldn't be higher than the neck.
Seat Height – If you're a beginner, you probably want a motorcycle with a low seat height. That way, it's more comfortable, and you get used to riding. Just make sure that you can have good posture, too.
Anti-lock Braking System – Anti-lock brakes keep your wheels from locking up when you activate the brakes. That means you've got control and don't skid as easily. Beginner riders often over-apply the brakes, so this system lets you do that without sliding or skidding.
Engine Measurement – Expensive motorcycles often have a 1500cc engine. However, you're a beginner and don't need that much torque or power. Typically, you want something with 600cc or less. Anything more gives you a more sensitive throttle that can be hard to get used to with your first bike.
11 Best Beginner Motorcycles
Honda Grom ABS
The Honda Grom has a new engine and higher compression. Nothing else matches this brand's reputation for engines. Even though it's compact, it's enormous for reliability and performance. Plus, it's small, and the single-cylinder engine features a five-speed transmission, electronic ignition, and ABS, making it a great beginner bike that's easy to maneuver, light, and looks great.
Overall, new riders are sure to love the small engine and lower seat height. Even experienced riders can love the sheer fun and agility this motorcycle has to offer. Plus, it's made with the legacy of Honda and is fuel-efficient enough to handle city and urban rides!
Kawasaki Z400 ABS
The Kawasaki Z400 is a good motorcycle and has been redesigned for the 2022 year. This brand is top-notch and is even a rider-friendly option for new riders. Since it is capable, striking, balanced, and comfortable, this motorcycle is sure to have you smiling for many years to come. You're not likely to be disappointed with the lower seat height, and it compares well to the Kawasaki Versys for riding position and all the rest.
KTM 390 Adventure
The KTM 390 Adventure is a one-cylinder, four-stroke motorcycle with a 373cc engine and a six-speed automatic transmission. Overall, it's first-in-class as far as adventure motorcycles go, and it can even go off-road. With the styling and technology, new riders are sure to enjoy the functionality, ease of riding, and the low price. Go a bit longer with this motorcycle!
KTM 390 Duke
The KTM 390 Duke is a sportier model, so it's ideal for urban riding. Plus, it's got the same great 373cc engine and single cylinder as the others, but the lighter frame offers better rider ergonomics.
Overall, the handlebars sit lower than on most cruisers, so you have the maximum control possible. Plus, it's easy to move around in traffic.
There's a steel chassis that's weighted in the center, so the bike has a lower center of gravity. That means you take turns effortlessly. There's even a 13.4-liter gas tank for better mileage. New riders can head out, even for a night ride, because of the twin LED headlights.
KTM RC 390
The KTM 390 is a sportier model, so it's great for urban riding. In a sense, it's got the same great 373cc engine and single cylinder as some of the others, but the lighter frame offers better ergonomics for the rider.
An ingenious fuel injection and intake design give this more power and torque, so it's great at zipping around town. New riders are sure to appreciate the slipper clutch that opens whenever the back-torque gets too high.
Those who want great fuel mileage are sure to appreciate this bike. The body design is short, so it's suitable for shorter riders. Plus, it has a decent seating position. There are even four pistons bolted to the brake disc, so you have better braking performance, regardless of how hard you ride.
Yamaha YZF R3 ABS
If you want a sportbike, the Yamaha R3 has a 321cc engine, 32mm fuel injection throttle body, four-valve cylinder head, and six-speed automatic transmission. In a sense, it can easily maintain and reach top speed to give a fun riding experience to experts and beginners alike.
Each cylinder offers four valves to improve the torque. Plus, the cam chain adjusts automatically to reduce maintenance and noise. The seat sits just 30.7 inches, so it's easy to mount and has a decent amount of ground clearance.
Those who want a fun ride in an upright riding position are sure to appreciate this one. It gets up to highway speeds quickly, and the fuel tank is large enough to give you 73 miles per gallon at highway speeds, as well.
It even has a narrow and compact diamond-type steel frame. Despite its sporty design, it offers a comfortable seating position that's like a touring bike or cruiser.
Kawasaki Z125
If you want something small for size and big for fun, you want the Kawasaki Z125. It's a perfect dual-bike for those beginner motorcycle enthusiasts. It sports a 125cc single-cylinder engine with a four-speed automatic transmission and an electronic fuel-injecting system. Though it's not super fast, that's not the purpose of this entry-level bike.
Overall, the Z125 has a lower seat height, and its solid-steel construction makes it stable and easy to handle city turns effortlessly. Though it isn't necessarily a speedster, it does go fast enough for whatever you might need in your city. Plus, it offers a plush suspension and is extremely affordable.
Kawasaki Ninja 400 ABS
Another great offering from the brand is the Kawasaki Ninja 400. This powerful street bike blows the lid off of other entry-level bikes because of the 399cc engine with a peak output of just 44 horsepower.
It even features a redesigned frame, so it's stiffer, lighter, and offers better handling. Overall, the short wheelbase makes it easy to steer, and the engine is a structural element that reduces the weight of this bike by 30 pounds or so.
If that weren't enough, this has more engine power at the low or mid ranges, so it's ideal for city needs. The seat height is pretty low and offers a more comfortable seated position. It gets about 50 MP on the street, so you can go about 150 miles before having to fill up the gas tank!
Yamaha V-star 250
The Yamaha V-star 250 is a beautiful, classic-style street bike from the best Japanese brand. The V-star 250 features a small 250cc V-twin engine, but it still gets a 78-mpg fuel economy rating. Therefore, it's a great cruiser bike. The side covers and chrome details give this bike a mature and approachable look.
Overall, it features a lower seat height of 27 inches, so it's great for the starter bike market and vertically challenged people. With that, this entry-level bike has a long-stroke engine, so it doesn't out-speed other bikes. Plus, it features a decent upright seating position and an auto cam-chain tensioner to reduce maintenance. With this machine, you're sure to appreciate less grinding while you shift gears and less engine noise.
Yamaha MT-03
Another option from Yamaha is the MT-03. It lets you tackle the road with a lightweight design, sophisticated engine, and naked styling. Overall, it's a twin-cylinder engine with a six-speed transmission. Plus, it's run with the liquid-cooled parallel-twin engine like others in the family, even though it's in a user-friend package for beginners.
This entry-level parallel-twin motorcycle offers carburized rods to disperse heat effectively. Plus, the aluminum frame handles like a dream and gives you a smooth ride.
Overall, it features an upright seating position and has a decent seat height for most riders. You're sure to appreciate the LED eyebrows instead of headlights, with the main light tucked away in the center.
Honda Rebel 300 ABS
The Honda Rebel 300 is another urban street bike that's suitable for cruising. The real draw here is the addition of the slipper clutch that reduces pull by about 30 percent, so you get better gear shifting. Overall, it has a 286cc single-cylinder engine with overhead camshafts and a high-velocity chain to help the engine run quietly without grinding gears.
There's even a gear-driven counterbalance on the Honda Rebel, which reduces vibration. Therefore, the rider has a smooth ride. You even get a digital file module that keeps tabs on the engine's performance to give you the right mixture of fuel and air. It even has a low ground clearance and seat height, so it's easy to get started with this one!
What Is Your Privilege, and What Can You Do if You Get Hurt While Riding?
In short, California motorcyclists have to get a bike that keeps that as safe as possible as they share the road with other vehicles. Sadly, drivers of buses, trucks, and other vehicles often look down on motorcycle riders as gadflies or disturbances. This terrible attitude often leads to dangerous outcomes, as these motorists treat motorcyclists with contempt, giving them less room and making accidents more likely.
On the other side of the coin, if you are a motorcycle rider struck by another car, Ehline Law's highly-rated personal injury lawyers are vastly experienced in representing downed riders. We are experts at presenting a powerful case against the driver of the vehicle who negligently hit you. Our knowledgeable team knows how serious motorcycle riding injuries can become. Because of this, our veteran lawyers at Ehline Law are ready to battle to help you receive the rightful compensation you deserve.
Conclusion on Staying Safe for Novice Motorcycle Riders
But to avoid hiring a lawyer, or getting in a crash, getting a bike you feel comfortable with, can help. If you're looking for a starter motorcycle, these 11 options are the best beginner motorcycles you could ask for. However, as new riders, you must focus on safety. That means having a proper license, taking the safety courses, and understanding the rules of the road.
Even with the best motorcycles, you could find yourself injured in a motorcycle accident. If that happens and someone else was at fault, it's best to call the superior, attentive Ehline Law Firm for a free consultation at (213) 596-9642. We can help you seek compensation from the negligent party so that you may hopefully get back on your feet again so you can enjoy the ride again. You can also fill out our convenient website contact form for faster service and verification purposes only to receive a prompt return call.