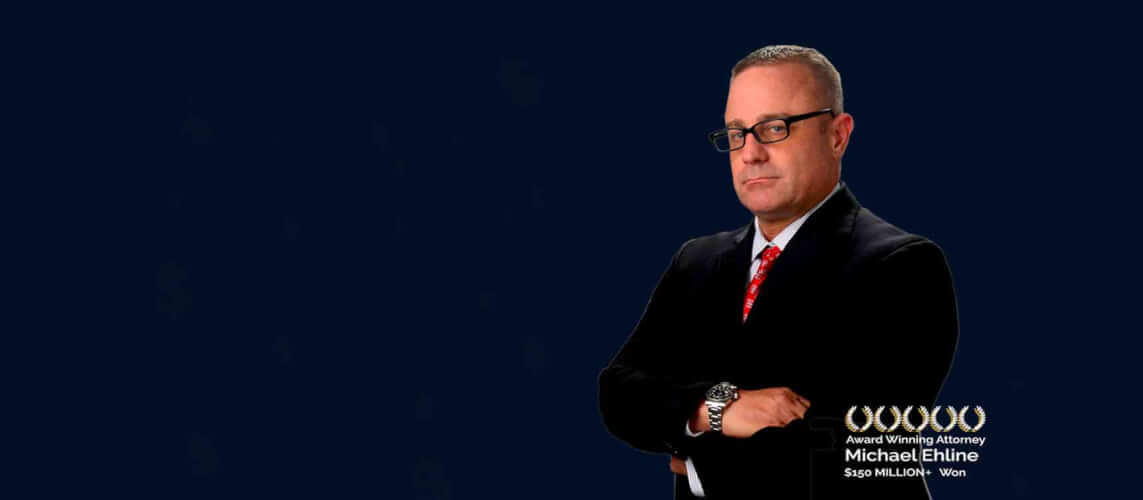 With traffic congestion and California residents traveling to Los Angeles, highway construction or improvement projects have always been going on in the city to improve the traffic flow.
However, when construction works are underway, it can often get difficult to get from one place to the other due to many re-routes.
Sometimes dangerous accidents await unsuspected drivers, pedestrians, riders, and construction workers.
Construction Accidents Can be Devastating – Contact Ehline Law for Help
If you've gotten injured due to Los Angeles construction, contact Ehline Law and our construction accident attorneys today for a free consultation, as you might be eligible for compensation. We also are world-famous Caltrans freeway accident attorneys in Los Angeles. We also help injured road worker employees.
Adequate Work Zone Provisions for Construction Sites
Construction work on public infrastructures like roads and highways must come with safety measures to re-route traffic safely without causing any injuries or accidents. Installing signage to divert traffic or having a construction worker guide the traffic accordingly are some of the steps that construction companies might take while working on a project. There are also legal requirements that construction firms must follow to ensure the safety of their workers and people in and around the project.
Improper signs, sharp turns, uneven pavement, and inadequate lighting, among other things, are some of the causes of accidents at construction sites.
Construction Workers and Accidents
Since different parties can get affected due to highway construction, there are different ways to approach highway construction accidents.
If a construction worker gets injured on a construction site, the California Workers Compensation program protects workers by helping pay for medical expenses for workplace injuries while on duty. However, the construction worker may also be eligible for compensation through the civil justice system if negligence is involved.
A construction worker could pursue both types of compensation, workers' compensation, and personal injury claims if a third party were responsible for the accident. In the case of an employer's negligence, a worker victim has the right to choose between one of those types of compensation. If they decide to get workers' compensation, the worker victim loses the right to file a personal injury lawsuit against their employers. An attorney at Ehline Law can help you decide which legal option is the best for you to pursue.
Driver or Pedestrian and Construction Accidents
Are you a driver or pedestrian injured due to a construction accident in Los Angeles? You may be eligible for compensation, and in such situations, filing a personal injury lawsuit against the negligent party can help recover financial damages from the accident.
The first step to filing a lawsuit is to determine who is at fault for the damages caused, and having our personal injury attorney assist you in this ordeal can help save time and effort. Different parties can be at fault, and this can affect the legal process as there are other provisions.
Construction Company
At a construction site, it is the responsibility of the construction company to follow safety regulations and provide the necessary safety to workers and those around the area. There can be a lot of accidents due to a negligent construction company, like construction site injury to construction site workers, pedestrian injuries, and injuries to drivers.
City of Los Angeles
The city is responsible for public construction projects and their oversight. Failure to do so or keep checks on the hired contractors can lead to the City of Los Angeles being responsible for any damages to the workers, pedestrians, or drivers.
Other Drivers
Other drivers may be careless while driving around highway construction signs, perhaps due to texting, speeding, or drunk driving, leading to accidents. In such cases, you can file for compensation from other negligent drivers.
What differs among the three situations is the window period you can file a personal injury lawsuit in. The statute of limitations allows two years following an accident to file lawsuits against negligent parties. However, when a public entity or government agency gets involved, the time period drops from two years to six months. It is important to get help from an attorney for construction site accidents to determine who is at fault and act accordingly before the window period ends.
To help file for personal injury claims, having a law firm that focuses on maintaining a professional attorney-client relationship in Southern California is important to your construction accident case. Our lawyers at Ehline Law can help assess construction site injuries and protect your rights by getting you the compensation you deserve.
Schedule a Free Consultation With A Highway Construction Accident Attorney in Los Angeles County
If you are an injured construction worker or got serious injuries from a construction accident, contact us at (213) 596-9642 for a free consultation to get legal advice. Let us help you recover future medical costs, lost wages, and more so that you don't have to shoulder the financial responsibility for someone else's negligence.
Main Los Angeles Location
633 W 5th Street #2890 Los Angeles, CA 90071 (213) 596-9642.