Posted on Wrongful Death Blog / Blog / Metrolink Derailment Crash Kills 10, Where Are We Now?
Metrolink Derailment Crash Kills 10, Where Are We Now?
On September 12, 2008, 25 people died and more than 100 got injured in the Chatsworth Incident. The Metrolink set up a safety exhibit dedicated to the deceased victims and first responders in the Union Station passenger waiting space.
In the Chatsworth section of the San Fernando Valley, a Metrolink passenger train crashed head-on with a Union Pacific freight train. The Metrolink engineer got distracted by a text on his phone and drove past a red "stop" sign, according to the serious injury / wrongful death investigation.
Chatsworth Collision Updates
What Is Metrolink?
The Tragic Incident
What to do? Take Action
What Is Metrolink?
Metrolink is the local commuter rail safety service in Southern California that has operated for over 25 years.
The Southern California Regional Rail Body (SCRRA), a combined powers board comprised of an 11-member board including the transportation commissions of Los Angeles, Riverside, San Bernardino, Orange, and Ventura counties, is responsible for the Metrolink board. Metrolink runs seven routes throughout a 538-mile network that spans six counties.
The rail's commuters travel roughly 441 million miles every year, making it Southern California's second most popular public transportation system.
The Los Angeles Union Station and Metrolink Collision
At a 10-year remembrance event in2018, Brian Humphrey, Metrolink Vice-chair stated, "Today is a solemn day during which we remember those who died, those who got injured, and their families." "Today is also a day when we can point to the transformative changes that have occurred since then that give us the confidence to say that such a tragedy will never happen again."
Within days of the tragedy, elected authorities in Washington, D.C. began writing new rail passenger safety standards and laws. The federal law, in its finished stage, imposed new safety measures including Positive Train Control (PTC) to combat over-speeding, train-on-train collisions, and signal running. By the end of 2018, PTC was a requirement on all rail systems, and Metrolink had it implemented on its entire system in June 2015.
PTC is a GPS-based system that integrates with computing technologies and wireless radio to give real-time visual and aural data to crew members when a Metrolink train needs to get stopped or slowed down.
The memorial honors those who got killed or injured in the Metrolink commuter train accident, as well as their relatives and first responders. The exhibit features an interactive experience with a PTC simulator as well as information on many other Metrolink system safety enhancements as a homage to their ongoing legacy.
Metrolink also bought Hyundai Rotem Cab Cars with Crash Energy Management, a cutting-edge collision-absorption system, and placed outward and inward-looking cameras to monitor various elements of rail functions in conjunction with PTC. 
Kathryn Barger, Los Angeles County Supervisor and Metrolink Director mentioned that safety is Metrolink's first priority and that they work hard every day to keep that commitment. The officials also stated that establishing a safety culture with a 'safety first' approach, in addition to utilizing cutting-edge safety technology is critical.
In the timeframe following the Chatsworth Station freight train crash, Metrolink deployed new technologies and safety advancements as part of establishing a safety culture. However, due to a scarcity of personnel qualified to deploy the system, the agency had difficulty adopting the technology.
"There were not many people in the country we could depend upon for guidance for installation and operation at the time we were working on PTC," Metrolink CEO Art Leahy said. "Metrolink workers had to write the book in many cases for processes that are now industry standard."
What Can Injured Passengers do After a Metrolink Train Wreck in Los Angeles, California?
When one thinks about when the Metrolink commuter train collided with the freight train, it is difficult to think about how to react in that situation. While Metrolink officials managed to overcome the train hit in 2008, the deadly Chatsworth crash occurred and changed many people's lives for years.
Metrolink operates today and they implement the positive train control system. While this is good news, one needs to know that there are legal options available to you in Los Angeles if any Metrolink trains collided head-on in the future. Contact Ehline Law Firm at (213) 596-9642 if anyone you know died or got injured in a Metrolink crash.
Michael Ehline
---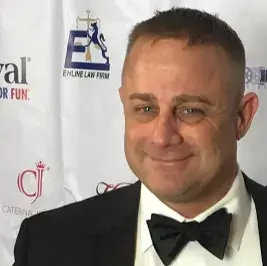 Michael is a managing partner at the nationwide Ehline Law Firm, Personal Injury Attorneys, APLC. He's an inactive Marine and became a lawyer on the California State Bar Law Office Study Program, later receiving his JD from UWLA School of Law. Michael has won some of the world's largest motorcycle accident settlements. He compassionately helps clients recover after serious injuries.