Dust Kills?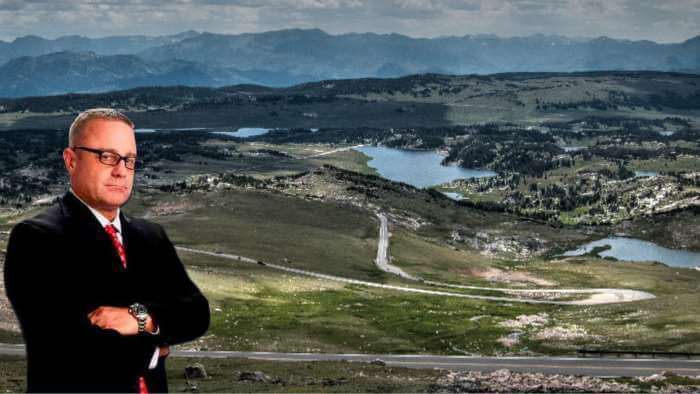 Ultimate Guide to Understanding Montana Dust Storm Accidents. Authorities in Montana said a dust storm may have contributed to a fatal pileup that left six people dead. Were you in an accident with an Amazon Flex, Prime, or another delivery vehicle, and now at your wit's end with the terrible truck accident lawyers in Los Angeles? It is the most popular online shopping platform, with over two million active retailers. Amazon has established a new delivery method called Amazon Flex to meet its ever-growing consumer base.
Prior to this, the Amazon corporation formed loose partnerships with established corporations like DHL, UPS, FedEx, and others to ship on its behalf. Experts estimate that by the end of 2022, Amazon will have the largest delivery fleet in the United States, surpassing both UPS and FedEx in shipments. Because of its massive outreach and growth, you'd be hard-pressed not to find a local Amazon fulfillment center near you. However, Amazon has assembled an armada of vehicles with its local partners, who are not considered Amazon employees by the company.
On Interstate 90 near Hardin, there were a number of collisions involving 21 vehicles, according to Montana Highway Patrol Sgt. Jay M. Nelson.
Among those killed were two children. There was no immediate availability of more information from the first responders.
Montana Highway Patrol said that eight people were admitted to the hospital. There was no mention of their conditions.
The Montana Dust Storm
Extreme winds in Montana led to a dust storm and fatal pileup on Friday afternoon, July 15, which resulted in six fatalities in Big Horn County. Montana Highway Patrol Sgt. Jay Nelson reported to the Associated Press that the incident on Interstate 90 near Hardin involved 21 vehicles, including six semi-trucks. The highway was not fully reopened for more than six hours. Authorities were dealing with "a lot of debris and complete chaos," according to Nelson.
Furthermore, as per the Montana Department of Transportation, which first reported the pileup around milepost 493 at 4:55 p.m., all eastbound traffic was redirected off the roadway, and westbound traffic was restricted to one lane. The highway patrol did not immediately have a tally of the number of injuries, despite there being six fatalities.
Even Greg Gianforte, the governor of Montana, expressed disbelief over the occurrence. Governor Greg Gianforte tweeted, "The news of a mass casualty crash near Hardin deeply saddens me. Please join me in prayer to lift up the victims and their loved ones. We're grateful to our first responders for their service."
Hours prior to the crash, storms began to form in central and southern Montana in the early afternoon, setting the stage for the dust storm and extreme wind gusts. According to Nick Vertz of the National Weather Service in Billings, the severe thunderstorm and its impacts started to spread east. Wind gusts were recorded at 62 mph, that reduced visibility to less than a quarter mile and picked up dust, whereas they are normally between 30 and 40 mph.
Vertz added, "If they looked up in the sky while they're in Hardin, they probably didn't see much of what you'd think of for a thunderstorm cloud, maybe not even much at all. It was just a surge of wind that kind of appeared out of nowhere."
The National Weather Service issued a severe thunderstorm warning originally; however, heavy winds just started to pick up. Severe thunderstorm watches were issued for south-central and southeastern Montana. According to authorities, the pileup was eventually triggered by a "quick-arising dust storm." Nelson added that there were strong wind gusts, generating a dust storm with zero visibility.
We Lobby Congress for Safer Traffic
At Ehline Law Firm, we take all types of traffic accidents extremely seriously! This incident on Interstate 90 is just another example of the urgency of the matter. Michael Ehline lobbies congress for traffic accident victims on land, in the air, and at sea, as he is a member of numerous organizations that fight for drivers' rights. Whether it is due to another person's negligence or poor weather conditions, all drivers have rights, and we are here to fight aggressively for them.
Contact Ehline Law Today!
What Nelson described as an "isolated extreme weather event" that resulted in "just panic" turned out to be a devastating occurrence near Hardin. While first responders acted quickly, the lives lost cannot be undone.
If a family member or loved one has lost their life in a similar way to the incident on Interstate 90, you deserve an experienced lawyer on your side. Contact us today at (833) LETS-SUE for expert legal representation.