Frequently Asked Questions About Motorcycle Insurance Claims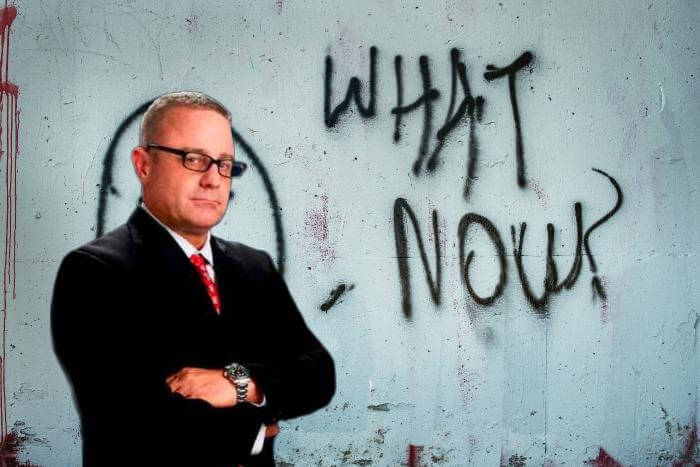 All You Need to Know!
Ultimate Guide to Understanding California Motorcycle Insurance
After a motorcycle accident, confusion and panic can set in, causing the rider to make mistakes. Ehline Law and our personal injury attorneys understand the complexities revolving around insurance policies and the claims process. Suppose you're wondering how motorcycle insurance work and the different types of collision coverage or have questions about motorcycle insurance after getting involved in an accident. In that case, this blog post is for you.
Motorcycle Insurance FAQs
Let's go over some motorcycle Insurance FAQs with expert motorcycle lawyer Michael Ehline. We hope you find this article helpful for your particular financial situation and that it tells you if you have a covered loss or not.
Is Motorcycle Insurance Required?
All states except Florida require individuals to have motorcycle insurance before registering their motorcycle and legally riding it on the roads. Like car insurance, you can purchase a bike without having to buy motorcycle insurance, but you cannot ride it legally without one.
Motorcycle insurance requirements vary by state. You can legally ride your motorcycle in many states with minimum insurance coverage. Still, if you're financing your vehicle, the financing company may require you to purchase comprehensive and collision insurance.
What Does Motorcycle Insurance Cover?
Standard motorcycle liability insurance will cover some of the costs for the damages suffered from an accident. Motorcycle insurance policies include bodily injury liability and property damage liability coverage. If you are the one causing the accident, the insurance will also provide compensation to the injured party.
What Are the types of Motorcycle Insurance Coverage?
You can customize your insurance policy by adding the following coverages:
Comprehensive coverage: Covers damages from accidents resulting from something other than a collision. Comprehensive coverage covers weather damage, theft, damage from animals, and more.
Medical payments: If you're hospitalized, medical payments coverage kicks in, paying for your medical bills similar to health insurance. The coverage covers medical expenses regardless of fault.
Uninsured motorcycle insurance coverage: Covers damages from an uninsured motorist accident.
Underinsured motorcycle insurance coverage: Covers damages from an accident involving an underinsured driver. This type of coverage covers damages in excess of the other driver's insurance policy limits.
Collision coverage: Covers repairs or replacement of your motorcycle regardless of who is at fault. Your lender may require you to purchase collision coverage.
There is also additional liability coverage that you can add to your motorcycle insurance policy, such as total loss coverage, roadside assistance, trip interruption coverage, towing, enhanced injury protection, and more.
It is important to remember that you need to have roadside assistance coverage before you can add trip interruption to your policy.
What Doesn't Motorcycle Insurance Cover?
The typical motorcycle insurance exclusions include:
Damages arise from accidents while racing, performing stunts, or practicing for these types of competitions.
Damages arise from accidents while using the motorcycle to generate income—for example, food delivery and transportation services.
Damages arise from accidents involving criminal acts (except traffic violations).
Damages arise from intentional self-harm.
Damages arise from accidents while under the influence of drugs and alcohol.
How Much Does Motorcycle Insurance Cost?
It is impossible to know how much motorcycle insurance costs without asking for a motorcycle insurance quote, as it can depend on several factors. Motorcycle insurance rates depend on the age and gender of the rider, marital status, riding experience in years, riding history, credit score, type of motorcycle, motorcycle safety features, type of liability coverage, deductible amount, type of use, and most importantly, the state of residence.
You can qualify for different types of discounts on your motorcycle insurance quote, such as motorcycle safety course discount, safe rider discount, insurance payments discount, multi-policy discount, and more.
Motorcycle Accident FAQ
Here we will cover some motorcycle accident FAQs related to insurance.
What Should I Do After a Motorcycle Accident?
After a motorcycle crash, chances are your adrenaline will be pumping, and you may be in a state of shock. However, it is crucial to compose yourself as what you do next will determine the outcome of your accident claim.
Here are some essential steps you should follow after a motorcycle crash:
Remove yourself from the road and move to safety.
Call 911 to report the accident.
Exchange contact and information details with the other parties involved.
Gather evidence, including photos and witness contact details.
Seek medical treatment for your injuries.
Report the accident to your insurance company.
Reach out to a qualified personal injury attorney before you speak to the negligent party's insurer to increase your chances of compensation.
Who Is at Fault for My Motorcycle Accident?
Many drivers tend to blame motorcyclists after getting into an accident. There is a bias against motorcycle riders that they ride recklessly or have no care for traffic laws resulting in serious accidents. However, the reality is that most motorcycle accidents occur because of another driver's negligence.
According to National Highway Traffic Safety Administration (NHTSA), multi-vehicle motorcycle crash occurs when motorists fail to detect and recognize motorcycles in traffic. However, during the claims process, insurance companies will try to pin the fault on you, which is why you need a skilled personal injury lawyer by your side to help prove the fault of the negligent motorist.
How Do I File a Motorcycle Insurance Claim?
Filing a motorcycle insurance claim can vary slightly depending on the insurance company.
The following are the steps in a claim process:
Submit your claim via online, mobile app, or phone call.
The claim rep schedules an inspection anywhere you'd like.
The claim rep will review the estimates and inform you of any amount you have to pay.
You schedule the repairs.
Most insurance companies will keep you updated throughout the repair job.
Your vehicle is ready.
Should I Talk to the Insurance Company about the Accident?
You must report the accident to your insurer as you may be eligible for benefits. Speaking to the other party's insurance could result in a dispute, which can take place long before negotiations for a settlement occur. In the meantime, if you are eligible for benefits with your insurer, they will repair your repairs and might even set you up with a rental vehicle.
When you report the accident to the other party's insurance company, they will assign a claims adjuster whose only job seems to be denying payouts or stressing out victims. They'll get you to spill information about the accident, which could negatively affect your claims. You must speak to an attorney and let them handle the third-party insurance company.
I Wasn't Wearing a Helmet When the Accident Occurred. Am I in Trouble?
Most states have laws that require motorcyclists to wear a helmet whenever riding their motorcycles. Depending on the state of residence, your decision to ride without a helmet could impact your claims against the negligent party. However, that shouldn't stop you from filing claims or pursuing legal action to recover damages.
Insurance companies need a reason to blame the motorcyclist, quickly arguing that the injuries wouldn't have happened had you been wearing a helmet. However, in states that follow comparative negligence law, such as California, you'll only be partially responsible for your injuries and therefore receive compensation according to the degree of fault.
Not wearing a helmet in states like Georgia that follow modified comparative negligence might affect your ability to pursue a personal injury case. Modified comparative negligence means that if you're more than 49% at-fault for an accident, you lose your right to obtain compensation.
Insurer Offered Me a Settlement Amount. Should I Accept It?
Insurance companies use a tactic to minimize their payouts to make an initial offer settlement quickly. The settlement offer often comes before a person can complete their medical treatment. Accepting the initial settlement offer would not be in your best interest without speaking to an attorney.
An attorney can help determine the value of your claims so that you know what a fair settlement would be. You are not obligated to accept the initial settlement offer and can negotiate a high amount. In many cases, those who take the first offer receive less money than those who negotiate a fair settlement.
It is crucial to take the time to learn about your legal options before accepting a settlement offer to help increase your chances of recovering maximum compensation.
How Can an Attorney Help Prove Fault?
A personal injury attorney will fight allegations of comparative negligence for you. At Ehline Law, our attorneys use resources and networking available to our law firm to investigate the cause of the accident.
Whether it involves bringing an accident reconstruction specialist on board or road engineers and other experts, our attorneys will set out to obtain expert opinions on how the crash occurred.
Will the Insurer Repair or Replace Your Motorcycle?
The claims representative will share the estimate with you for repairs during the claims process. If the repair job costs more than the motorcycle, the insurance company might consider your motorcycle a total loss and replace it.
What Are the Main Causes of Motorcycle Insurance Claims?
Some of the leading causes of motorcycle accidents in the United States include:
Cars making left-hand turns
Collisions with other vehicles and objects
Road hazards
Lane splitting
Reckless riding
Riding under the influence of drugs or alcohol
Speeding
Not wearing a helmet.
Can Not-at-fault Victims Recover Compensation If They Are Not Insured?
A personal injury lawsuit process concerns whether the defendant had a duty of care, whether they breached their duty of care, and whether the breach resulted in injuries to the plaintiff.
Meeting all three criteria should entitle you to a damage award. However, if you did not have any insurance at the time of the accident, your compensation amount could be capped.
How Long Does It Take to Settle Motorcycle Crash Claims?
The time it takes to settle a motorcycle crash claim depends on how complicated the case is. In most situations, receiving an initial settlement offer can take four to six weeks. However, it can take anywhere between six months to a year or more in complex cases.
Do I Have to Pay the Attorney for Pursuing Legal Action?
Many avoid approaching a lawyer for fear of having to pay substantial legal fees. However, most personal injury attorneys do not charge any upfront fee. They work on a contingency fee basis and will only take their legal fees out of the damage award upon successfully winning the case. The percentage amount is often decided during the consultation.
Why Should I Hire a Personal Injury Attorney for My Motorcycle Crash?
Here's why you should consider hiring a personal injury attorney for your motorcycle crash:
To assess your case
File a claim
Gather evidence to support your case
Handle the insurer on your behalf
Negotiate a fair settlement with the insurer
Take the insurer to court if they don't agree to a fair settlement.
Ehline Law and our California personal injury attorneys offer injured victims legal representation on a contingency fee basis. If you're injured in a motorcycle crash that was not your fault, contact us at (833) LETS-SUE for a free consultation with our legal experts.