Motorcycle riders in California are subject to the same rules as operators of conventional motor vehicles. Some regulations solely apply to bikers in the state. These motorcycle laws are in place to safeguard motorcyclists and other road users.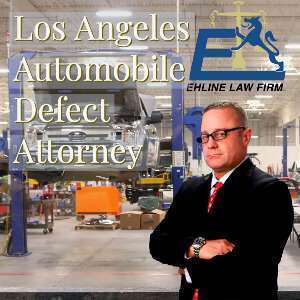 Worried About Your Rider Rights in CA?
Motorcycle Rider Rights in California are all right here. Understanding and abiding by these motorcycle laws can help lower your chances of being involved in an accident that results in serious injuries or death.
If you are hurt in a motorbike accident, a California motorcycle accident lawyer at the Ehline Law Firm can help you hold negligent drivers accountable. To organize a no-cost, no-obligation consultation, please get in touch with us as soon as possible.
Requirements for a Motorcycle License According to California Law
Before applying for a motorcycle license in California, all riders must get a learner's permit first. Before qualifying for an appointment, riders below the age of 21 should have held a learner's permit for a minimum of six months.
All candidates for a learner's permit need to pass an eyesight exam, a skills assessment, and a knowledge test based on the California Motorcycle Handbook. Individuals below the age of 21 must additionally give the California Highway Patrol's California Motorcyclist Safety Program training program.
All permits are legitimate for one year from the date of issuance and prevent drivers from driving at night, carrying passengers, and driving on a freeway. These restrictions are lifted once a full license is obtained. Don't forget to get your California motorcycle registration once you have your consent.
Lane Splitting and Sharing
Lane splitting is when a motorcycle driver weaves through two traffic lanes to avoid collisions. California approved a law in 2016 that made this practice permissible on the state's roads.
Furthermore, California law has a few regulations that could help lane-splitting motorcyclists stay safe. Unless it becomes appropriate and necessary for the rider's safety, CVC 22400 bans vehicles from traveling at a pace that impedes or inhibits the regular or acceptable passage of traffic. CVC 22517 makes it unlawful for drivers to open or keep car doors open unless they are sufficiently safe and would not obstruct traffic flow.
Lane sharing, which takes place when two motorcycle riders ride next to each other in a solitary traffic lane, is not prohibited according to California motorcycle laws.
Helmet and Safety Equipment Laws
California has many rules about what motorcycle riders must wear and have on their motorcycles. These laws are implemented to keep motorcycle drivers and other people safe. Motorcycle passengers and drivers must wear a helmet at all times per California Vehicle Code (CVC) 27803. The motorcycle helmet must meet the United States Department of Transportation requirements. Motorcycle helmets are one of the most crucial gear for any motorcycle rider.
According to CVC 27801, motorcycle handlebars may not be positioned so that the rider's hands are more than six inches over their shoulder level while seated on the seat. Exhaust systems for bikes and exhaust pipes developed after 2013 must comply with the Motorcycle Anti-Tampering Act.
All motorcycles constructed and first documented on or after January 1, 1973, must have working front and back turn signals. Finally, according to CVC 26709, motorcycles must have left and suitable mirrors.
Transporting Passengers
There is no age limit for passengers on motorbikes in California. This means anyone of any age can ride as a passenger on a motorbike. Passenger seats must, however, be adequately secured to the bike behind the driver's seat, according to California law. Motorcycle footrests are required for passengers and must be used when the vehicle is in transit.
Liability and Legal Limits Relating to Motorcycle Accidents
A motorcycle driver harmed due to another party's carelessness, recklessness, or negligence has the right to seek damages for their medical costs, damaged property, lost earnings, and mental and physical anguish from the responsible party. Before two years from the injury that caused the injuries, the injury compensation claim must be resolved, or a personal injury case must be launched in California. The time limit is substantially shorter if the negligent entity is a government body or public agency; action must be taken to notify the organization of the dispute within 180 days formally.
Motorbike accident claims frequently include allegations by the opposition insurance carrier that the motorcyclist instigated or contributed to the collision. A professional motorcycle accident lawyer can refute such claims and, if necessary, engage the help of an accident deconstructionist.
Motorcycle Collision Claim Variations
Due to motorcycle accidents often resulting in severe injuries, the financial damages in such circumstances are generally significant; the following are examples of financial and non-financial damages that wounded motorcyclists may seek.
The first is medical bills that have already been incurred and those that may be charged in the future due to the motorbike accident. Next is the loss of earnings for the time spent away from work owing to an accident-related injury.
Following this is the claim for future earning capacity lost if the motorcyclist cannot return to working or to their previous occupation. The final claim is for pain and suffering from mental and physical traumas caused by a motorcycle accident.
Furthermore, if the wounded rider was married when the collision occurred, the spouse could be entitled to damages for the harm the injuries caused to the marriage. These are referred to as loss of consortium damages.
If the rider died in the accident, the deceased's relatives might be eligible to sue for burial costs, funeral costs, lost economic support, heartbreak, and loss of parental supervision.
Contact our Experienced Motorcycle Accident Lawyers for a Free Consultation Today!
Should you or anyone you know be involved in a California motorcycle collision, feel free to contact our motorcycle accident lawyers. We value our attorney-client relationship and go above and beyond for our clientele. You can contact us at (213) 596-9642 or by email at losangeles@ehlinelaw.com.
Main Los Angeles Location
633 W 5th Street #2890 Los Angeles, CA 90071 (213) 596-9642.