While air medical services are essential, there continues to be concern about the safety of medical service flights.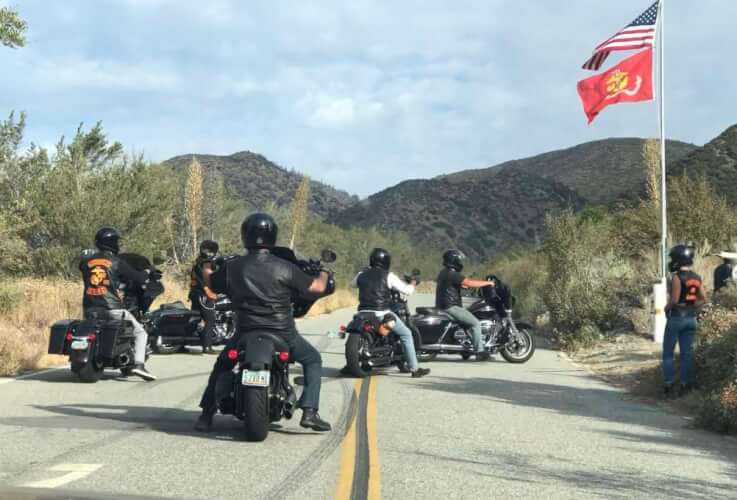 Are you a biker who was run over?
In a famous Clint Eastwood movie called "Good, the Bad and the Ugly," there were heroes and anti-heroes. The same goes for L.A. Motorcycle clubs. There are a variety of motorcycle clubs throughout the state of California.
I am attorney Michael Ehline. I am an expert in motorcycle accidents and learn more about motorcycle culture every day. Below I am going to talk about motorcycle clubs.
I feel riding in a group is a great way to learn and stay safe. In the end, you can contact me if you need help from an experienced motorcycle accident attorney to learn riding risk assessment techniques and get properly licensed and trained.
Many are clubs based on various points of interest that leaders can broadly organize into the following categories:
Outlaw motorcycle clubs and 1%ers
Non-outlaw motorcycle clubs.
Most often than not, the term motorcycle club brings up images of drug trafficking and violence, but many clubs are not considered to be under this outlaw, and 99% are considered not to be 1%ers. And for now, no female riders are allowed to be anything other than 99%. Many of these outlaws and riding organization-type clubs are simply just riding family. And typically, these male-dominated M.C.s usually remain centered around a specific interest like being a veteran, police officer, or the type of bike you ride.
This club is located in the Sacramento region and is known for being open to all. The Folsom Freedom Riders have no affiliation with any of the larger outlaw motorcycle clubs and are based on the interest of cruising with others. This club has no particular interest (like specific career interests or gender), but they are affiliated with California's Correction and Rehabilitation, meaning Peace Officers may join.
Devils Brew M.C. is reasonably large and has a chapter in San Diego. This motorcycle club has more membership requirements than the Folsom Freedom Riders. This club is exclusive to male veterans and cruiser bikes only. They try to organize rides periodically.
However, the "one-percent" motorcycle clubs' image is still an active force in the crime community. Many of these biker gangs started in the '60s and '70s and are still present today. Many more significant motorcycle gangs have established themselves as a dominating force of violence and are slowly spreading to new areas. In California, three motorcycle gangs influence California: Vagos, Mongols, and Hells Angels.
This outlaw motorcycle club is one of the largest, with as many as 4,000 members. In California, they are more active in Southern California near the borders of Arizona and Mexico. Authorities know them for drug trafficking and producing, specifically methamphetamines. Besides, they have connections with other "outlaw" motorcycle clubs in Mexico. Since being founded in the 1960s, they continued their extreme hate towards the Hell's Angels.
They are present in Southern California, but their membership is less than half of Vagos. This club has a heavy Latino and Native American presence, so they have built connections with other street gangs in the area. In addition to street gangs, they have allied with other prominent motorcycle gangs to compete against the Hell's Angels.
This motorcycle club probably has one of the most notorious reputations out of any other. Back in the 60s and 70s, this club was very prominent and depicted violent motorcycle culture. Furthermore, Hells Angels used to run the country of the underground biker world. But now, their numbers have dwindled due to other motorcycle clubs surpassing them. Even with their numbers dwindling, they still heavily influence California and other states throughout the nation.
Seen here in the L.A. Times, on motorcycle gangs, and here.
Driving Directions to Ehline Law Firm from Folsom Freedom Riders
Going time is six h 6 min (407 miles) via I-5 S from Folsom, California by getting on US-50 W from Folsom Blvd 9 min (3.6 mi).
Follow I-5 S to Los Angeles.
Take the Interstate 110 S exit from CA-110 5 h 50 min (402 mi)

Continue on W 4th St. Take S Hope St to W 5th St 3 min (0.5 mi)
The LA Times highlights the negative actions of a few of the thousands and thousands of bikers who care about local communities following the law. You should check out Meetup for an always-updated list of upcoming events in the greater L.A. area. If you're into older or vintage bikes, there's always Venice Vintage.
The club includes many of the finest bikes made globally, focusing on those made before 1980. For the ladies, there's Belles on Bikes. The club hosts several central meetups during the year and accepts riders of all skill levels.
The 59 Club includes bikes of all types, focusing on older British bikes. Did you miss a list?
Are you a member of a club not included in the ones above? Drop us a line about your favorite motorcycle clubs in the L.A. area.
Furthermore, there's a chance for us to include each one for our readers and those who love that different Sunday ride by themselves or with their friends. The love of bikes is one that was meant to be shared.
However, if you ride and haven't been to a club meeting, it might be exactly what you were looking for. We hope that this list helped!
What are the Driving Directions from California Harley Davidson to Ehline Law Firm? So it will take approximately 37 min (20.8 miles) via I-110 N, which is usually the fastest route to California Harley-Davidson at 1517 Pacific Coast Hwy, Harbor City, CA 90710.
Get on I-110 N from CA-1 S 5 min (1.6 mi)
Follow I-110 N to W 4th St. Take the 6th St/9th St exit from CA-110. 23 min (18.8 mi)
Take S Hope St to W 5th St 2 min (0.4 mi)
Arrive at Ehline Law Firm Personal Injury Attorneys, APLC. Located at 633 W 5th St #2890, Los Angeles, CA 90071.
Citations: