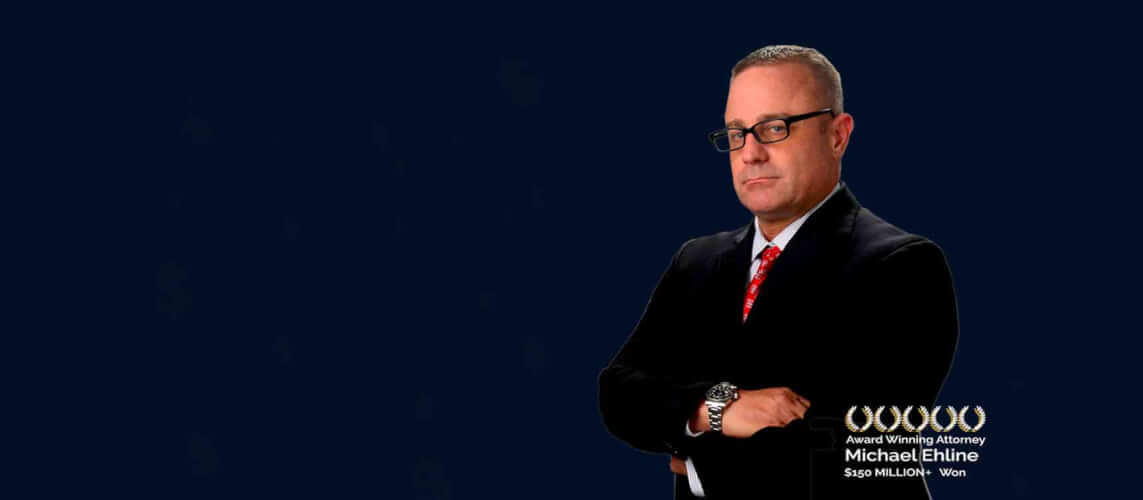 Have you been injured in a motorcycle crash? Surprisingly, other motorists, besides motorcyclists, are usually held at fault in most motorcycle collisions. Who is at fault will be the only question the insurance company will have if you crash while riding a motorcycle in Southern California. It makes sense, as riders are generally far more cautious than car drivers. Most riders understand that inexperienced riders and people operating autos might be inexperienced or careless. For a biker, that can spell an instance death sentence after an accident. Inexperienced car drivers my not be skilled at canvassing as the driver. So they may fail to see smaller vehicles like a motorcycle or bicycle. Because of this, an automobilist can easily brush against a bike, or collide with a rider while passing or making u-turn, for example. Still, the failure to act or stay safe can be partially or fully the biker's fault as well, also based largely on rider experience. A motorcycle accident in Southern California in particular, can be catastrophic according to motorcycle accident attorney, Michael Ehline.
It can cause severe injuries, such as brain trauma, limb loss, spinal cord injuries (paralysis), and death. In any claim for damages, establishing who is responsible for motorcycle accident cases is critical. Much of the law governing motorcycle crashes is based on its typical causes like Lane Splitting, rear enders, and how frequently they happen. For this reason, we offer a free case consultation to injured motorcycle drivers and their close loved ones after a wrongful death while riding.
Most motorcycle accidents are caused by other negligent autoists. But the insurance company will treat your claim as suspicious and unique to escape paying maximum compensation. Motorcycle accidents are among the most deadly and dangerous of all road collisions, typically causing permanent disabilities, or rider fatalities. But determining who is at fault in most motorcycle accidents is a matter of statistics. One of the most severe problems is that many people are typically unaware of or disdainful of motorcycle riders and judgmental towards them. This can cause many issues on the road, as many drivers of passenger vehicles believe that the streets were created specifically for them and them alone.
Ehline Law Firm's most passionate lawyer remains highly experienced in handling motorcycle accident personal injury lawsuits and despicable insurance carriers.
Despite the general public's bias against motorcycle riders, we feel that riders who suffered an injury during a motorcycle accident deserve public justice in the form of compensation. Our tier-one motorcycle injury lawyers in Los Angeles remain entirely devoted to keeping the roads and highways of the Golden State safe for all motorcyclists and even pedestrians. Our venerable team also strives towards enlightening the public about the common causes of motorcycle accidents.
We have a lot of expertise with motorcycle accidents at Ehline Law Firm. Each case is handled collaboratively by all of our attorneys, guaranteeing a complete understanding of your lawsuit's unique requirements. We have dealt with reckless drivers before and can give your case the legal assistance you need at this difficult time. Furthermore, a motorcycle accident lawyer from Ehline Law Firm can assist you or a loved one if one of you has been injured in a crash and is seeking compensation for physical injuries, wrongful death, or property damage.
We can review the police report and negotiate with insurance companies, look at weather conditions and fight on your behalf. To learn more about your rights and get the justice you deserve, schedule a free consultation with us now. Call us at (213) 596-9642 for legal advice and to discuss forming an attorney-client relationship today.
What Are the Most Common Causes of a Motorcycle Crash?
Reckless passenger vehicle driving is easily the most common cause of most motorcycle accidents. Passenger car drivers and truck drivers are at a lower risk of being injured in motorcycle accidents than a rider in a motorcycle wreck. Still, the consequences for motorcyclists can be life-threatening or traumatic, especially when approaching traffic signals (stop signs, yield signs, flashing lights, inattentive lane change, etc.) and intersections.
Right-of-way disputes are expected, with car drivers frequently oblivious to the location of motorcyclists about their cushion of space, especially at an intersection. The insurance company will use partial fault and total fault to shift the blame from the other vehicle driver back onto the bike rider. Learn everything below to avoid this nightmare. This is the information your motorcycle accident lawyer and the insurance adjuster need to determine fault and pay the claim.
Common Motorcycle Crash Causes?
The following are some of the most common motorcycle-passenger-vehicle collisions:
Distracted drivers
Left-turn accidents
Head-on collisions
Reckless or unsafe lane changes
Speeding (high-speed crashes take lives)
Failure to yield
Brake-checking
Unsafe lane splitting
Door-opening into lanes.
It's safe to say that most motorcycle crashes are due to distracted driving. Let's look at some of the potential outcomes.
Left-turn Accidents
Nearly half of all motorcycle accidents happen when riders make a left turn. These occur when motorcycle riders try to pass on the left side of a junction while a car is turning.
Motorcycles are frequently in the blind spots of other drivers; thus, the rider must be aware of what is going on on the road around them all the time. Ehline Law Firm has a proven track record for profitable filing and litigating motorcycle injury claims in left-turn accidents.
Poor Road Conditions
A motorcycle accident is frequently caused by poor road maintenance or incorrect road signage, plus the causes mentioned above. Driving carefully and being aware of traffic all the time is critical; otherwise, it might cost you your life. While motorcyclists must be conscious of these types of hazards, they can potentially hold the city, county, or the state of California financially liable for their failure to maintain our roads properly to promote safe traffic flow.
What Are the Major Causes of Fatalities in Most Motorcycle Accidents?
Road rash is the least of your concerns if you're a motorcycle rider. Motorcyclists are 28 times more likely than car passengers to die in an automobile accident, as per the National Highway Traffic Safety Administration (NHTSA).
In 2018, 4,985 motorcycle riders died. Motorcycle drivers are at a substantially higher risk of catastrophic personal injury because they lack the seat belts and steel cages that provide relative safety in a passenger car.
This implies that motorcyclists must take extra measures when hitting the road in quest of the pleasure that motorbikes give.
Deadly motorcycle accidents can be caused by a variety of factors, including:
Unsafe road conditions
Dangerous weather
Turning accidents
Reckless driving
Motorcycle part defects
Driving under the influence (DUI)
Lack of protective gear
Inexperienced drivers.
When it comes to fatal injuries in motorcycle accidents, the most common cause of death is traumatic head injury. Thus, wearing a helmet is always advised and can be one of the most effective strategies to avoid death or severe injury on the roads.
Interesting fact — In Florida, you're not required to wear a helmet if you're over the age of 21. If you don't want to, you need to have at least $10,000 in medical payment insurance. Riding a motorcycle can result in paralysis, internal organ damage, limb loss, and other possibly deadly traumas. Our law office constantly advises that you take every safety measure possible to avoid tragedy striking you or a family member.
Driving Under the Influence
A motorbike driver's balance might be affected by alcohol. Maintaining balance while riding a motorcycle is critical. When it comes to a motorcyclist, losing balance can result in disaster. Any driver's inhibitions and reaction times can be slowed by alcohol. Drivers are more inclined to act rashly and negligently on the road. Driving while inebriated is hazardous for any driver and can result in catastrophic consequences.
If you have suffered a motorcycle accident caused at the hands of a reckless drunk driver, Ehline Law can help you seek and potentially recover fair compensatory and even punitive damages in extraordinary cases. Your compensatory damages may cover past, present and future lost wages, medical charges, emotional pain and suffering, property damage, and more. Punitive damages are calculated to punish the DUI driver and to deter the general public from future drinking and driving.
Inexperienced Riders
Riding experience is essential. A motorcycle or other vehicle can appear simple when you see other automobiles on the road. Jumping on a motorbike without the right expertise and training, on the other hand, can be risky and cause a motor vehicle collision. Unskilled riders put their own lives, as well as the lives of everyone else on the road, in jeopardy.
Unskilled motorcycle riders may lack the necessary experience to handle specific road scenarios. While an incompetent rider may not be at fault, they may not be able to prevent an auto accident as well as a more skilled rider.
At What Speed Do Most Motorcycle Collisions Occur?
According to statistics, most motorcycle accidents occur at a low speed of 29.8 mph before impact and just 21.5 mph at the time of influence at the accident scene. Only one out of 1,000 motorcycle accidents happen at high speeds of 86 mph.
Motorcyclists need to be aware and cautious of any red light, and fast braking can make them lose traction. They must also pay attention to any threats posed by passenger vehicles, even when traveling down a neighborhood route. The ramifications could be costly or fatal because of the negligent driver.
How Do You Determine the At-fault Party in Motorcycle Accident Cases?
Motorcycle accident injuries are frequently blamed on the car or truck driver in the majority; however, the acts of both drivers are taken into account in the final verdict. When an incident is caused by dangerous roadways, the state institution in charge of road management can be held liable.
Determining Fault In Most Motorcycle Accidents
Most of the time, the fault in most motorcycle wrecks is placed on other autoists. But determining fault considers several factors in most accidents. The court decides the responsibility in its ultimate conclusion based on arguments made by counsel using evidence obtained during an investigation. Motorcycles, on average, pose less of a menace to passenger vehicles on the roads, and the court takes this into account when making its judgment.
If evidence shows that a motorcycle rider was partially to blame for the incident, the court deducts damages from the final settlement depending on its probable culpability estimate. It remains critical to seek legal advice from wrongful death or personal injury attorney to analyze the situation correctly and identify who is responsible in your case.
As you can see, fault in most motorcycle accidents is 100% due to human errors in judgment. In most cases, it's the other driver and not the rider. Ehline Law Firm has professional investigators who review all available evidence and do everything possible to identify the individuals responsible for your motorcycle accident.
Contact L.A. Motorcycle Lawyers Today for a Free Legal Consultation
Have you been involved in a motorcycle accident caused by other vehicles? Did it result in property damage or personal injury? Most motorcycle accidents cause severe injuries. Now that you know the common causes of motorcycle accidents in Los Angeles and elsewhere in California, you can take steps to protect yourself.
Of course, all motorcyclists must abide by motorcycle safety rules in the state, starting with wearing a helmet. At the same time, bikers need to be alert at intersections and be aware of drivers making left-hand turns. Finally, although lane splitting is legal, drivers are unpredictable; motorcyclists should be cautious navigating through slowed or stopped traffic.
If you or a loved one suffered harm in a motorcycle accident, Ehline Law Firm could assist with litigation and insurance claims. We have a proven record of success in providing our clients with fearless, top-notch legal representation. Our overqualified legal team is fully committed to holding all negligent and reckless drivers liable for you and your injured motorcycle passenger.
Questions? Call our office today for a free case evaluation, or complete the contact form on our website to set up a free consultation. Concentrate on your mental and physical recovery and leave the rest to us. Contact Ehline Law Firm at (213) 596-9642 to seek compensation today.