If we don't win, you don't pay.
Speak to the Attorney.
Born to serve.
633 W 5th Street #2890
Los Angeles, CA 90071
(213) 596-9642.
Date Modified: August 25, 2023
An honest, professional injury attorney is your best option if someone else negligently caused an accident and made you suffer.
Mariposa Negligence Claim?
An honest, professional injury attorney is your best option if someone else negligently caused an accident and made you suffer.
Choosing the best injury lawyer and law office is essential following any personal injury that was not your fault in Mariposa County. But life is full of challenges, including billboard, radio, and TV lawyers who proved themselves to be unscrupulous con artists. This is a systemic problem inherent in the single-party state of California.
How do you trust fake reviews and paid ads? Does your lawyer's profile display their DD-214 showing they served their country honorably, or are they flag burners hell-bent on stripping you of your rights in the name of "security?" We have been providing legal assistance to California consumers since 2005. Additionally, we have helped past clients facing homelessness obtain millions of dollars.
From National City to Los Angeles to the Northern CA border, individuals choose us for their situation because our staff follows the "do or die" Marine Corps ethos as advertised. We even help vets who got cancer on military bases. Don't make the mistake of hiring an academic who is trying to destroy the U.S. Constitution.
Hire a lawyer who took an oath to protect your sovereign rights. Pick up our phone. Learn about our no recovery, no fee promise. Call us with your questions. Connect with us 24/7 and discuss your negligence matter today at (833) LETS-SUE.
Trustworthy Personal Injury Lawyer Alternatives
If you or someone you love is an individual suffering the consequences of someone else's negligent or reckless actions, you have the right to pursue legal action by contacting us. An injury attorney at Ehline Law can help you in virtually any case involving carelessness or recklessness causing injuries or wrongful death.
In this case, a personal injury attorney is the ideal professional to hire for these types of cases. Finding a firm that can assist you and judge your chances of obtaining compensation is crucial if you've been hurt.
Personal injury law includes many different things, so hiring a law firm in Mariposa County might prove challenging if you don't know where to start. Fortunately, there are numerous law office options to consider in the county.
When a negligent party harms you, you might suffer emotional and physical consequences, for example, physical injuries or trauma. Occasionally, wrongful death from an injury can also be involved, and it is devastating for the deceased's family members.
However, if you are in Mariposa County, you can rely on a personal injury attorney to handle your case and defend you. At Ehline Law Firm, our professionals take pride in helping clients like you through their legal process. Put our vast legal experience to work for you to ensure a win in or out of your local area courts today.
Why You Should Get a Personal Injury Attorney
Some people believe that hiring personal injury attorneys represents an unnecessary expense that you can avoid. However, getting help from specialized Mariposa County attorneys is essential if you want to guarantee that you get the best outcomes possible.
Mariposa County lawyers are experienced in their field and are the types of experts you need if you want justice for what happened to you.
Hiring Mariposa County attorneys like the ones at Ehline Law Firm means you'll get a free consultation so you can get to know some of the professionals willing to work with you.
At the same time, personal injury attorneys can help primarily because they can give you legal assistance regarding different aspects of Mariposa County law issues, including municipal ordinances and local rules of court.
For example, getting help from a personal injury lawyer is always the best alternative if you want to file a lawsuit since they can guide you through the process, suggest convenient options, and so on.
How Can Personal Injury Attorneys in Mariposa County Help?
Personal injury attorneys specialize in law, and there are different instances in which they might be able to guide you.
If you, for instance, suffer physical and emotional injuries after an accident in Mariposa County, finding law offices that offer top-notch attorneys is essential if you want to file a lawsuit. Finding the best law firm is challenging, but many Mariposa County lawyers are ready to help you.
In some instances, you might need personal injury attorneys because you are getting sued – if that happens to you, these legal experts can defend you against the plaintiff's allegations.
Personal Injury Attorneys Specialize in Tort Law
When getting personal injury attorneys from specialized law offices in Mariposa County, there are several things you must consider. The first one is that these legal experts specialize in tort law.
A tort law attorney helps people with civil or private matters. In other words, the lawyer usually works at a law office, and they can help you if you need legal guidance to handle your injuries, defamation cases, breach of contract, etc.
The State Bar of California must admit personal injury attorneys before you can hire them. Once it does, clients like you can ask for their services and get a legal expert who genuinely cares for the outcomes of your case.
Professional and Personal Skills that a Personal Injury Lawyer Must Have
Personal injury attorneys must know everything about the law in Mariposa County, California, and have specific skills even though there are many professionals, the best personal injury attorneys in Mariposa County excel at negotiation, oral advocacy, and case management.
The first impression you get when you go to a law office is crucial because this can make or break your future deal with its personal injury attorneys. If the California State Bar admitted these professionals and you can check their credentials, taking a look at their skillset is another way to verify that they're the right lawyers to handle your case.
A law office usually has more than one lawyer, and looking at each professional's experience is an effective way to determine if they're the expert you should get.
At the same time, the California law is very detailed. Thus, if you were in an accident and suffered injuries, you have the right to take your case to court and get help from the best personal injury attorneys you can find. Hence, evaluating the lawyers' skills is crucial.
How Personal Injury Attorneys Negotiate with Companies
One of a California lawyer's key tasks is negotiating with insurance companies. Once you contact them through the law office, the attorney will consider different factors when handling their client's cases.
After that, the lawyers are responsible for ensuring you get the settlement you deserve for your injuries.
Since personal injury attorneys can help with the negotiation process, you must know exactly what they can do for you. Here are some of their tasks:
Demand Letters
The lawyer will contact you and gather all the evidence about your case. Once they have thoroughly examined it, talked to witnesses (if there are any), and evaluated every detail, they will send a demand to preserve evidence to the defendant and a demand letter to the defendant's insurance provider.
If someone else's negligence caused you to have an injury, you deserve compensation for what you went through due to the accident. Lawyers help clients manage this by sending demand letters to the defendant's insurance providers.
In California, these letters contain the facts of the accident, the injury you sustained, and all the damages the defendant must compensate.
Preparing for Pleadings
Occasionally, the insurance company will not provide you with a fair settlement for the injury you sustained. If that occurs, one of the services the lawyer can give you is to prepare you for a legal pleading.
Personal injury attorneys are the ideal professionals to guide you through legal procedures like this, especially if the expert you're working with is from a reputable law office.
Getting an experienced lawyer means they will make a legal complaint against the defendant, explaining how their actions caused you to have an injury or other types of damages (for instance, psychological effects).
Conducting Discovery
Another essential part of a lawyer's services is to conduct discovery. In this case, your attorney talks to the defendant and gets more information that might help your case.
If you, for instance, lost your business due to the accident, and your injury left you with permanent injuries, you deserve compensation for your pain and suffering. Thus, suppose that your lawyer goes to talk to the defendant, and while interrogating them, they find out that they were under the influence while driving.
When you gather more evidence to support your accident claim, you have much better chances of making sure that the defendant involved gets what they deserve.
Representing You
One of the primary tasks of a lawyer is to practice litigation and defend you regardless of where you are in California.
Attorneys at a law office know and understand what clients are going through, which is why trusting these lawyers is essential if you want to file a claim.
Getting a lawyer means putting your faith in professionals who know what they're doing. An attorney is usually happy to hear your concerns because they want to know that victims get what is fair after being in an accident, suffering an injury, or losing a loved one.
Ehline Law Firm – Proudly Helping People in Mariposa County
California has different law offices, but you must carefully decide who you want your attorney to be.
Even though many people can practice law in California and become attorneys, it doesn't mean that all services are the same when you get a lawyer to handle your accident case.
Getting help from an expert personal injury law office is crucial if you want to leave your case with an experienced professional ready to help you. Therefore, if you are preparing to file an accident claim, look at what Ehline Law Firm can offer you.
Guiding You Through Your Legal Process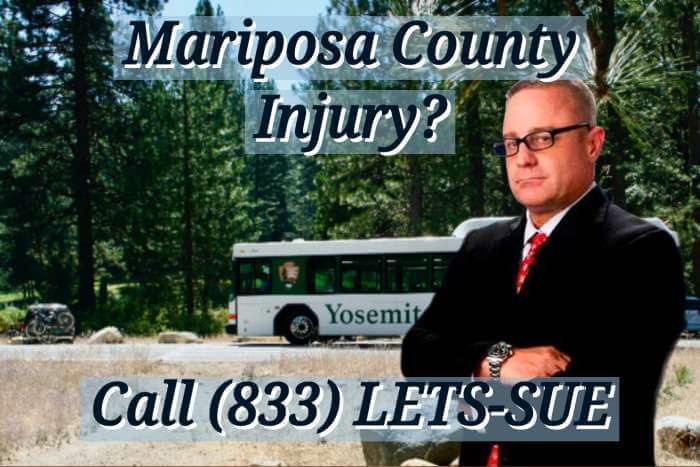 Ehline Law Firm is a law office in California with top attorneys ready to review your documents, gather evidence, and help victims.
If you are injured and are thinking about going to trial, things can get challenging, particularly when you don't have legal assistance to help you through this process. California is a big and sometimes daunting city, so you must get a qualified lawyer to guide you through the rules, procedures, and court customs.
Someone else put your life in danger by being negligent, and now the lawyers' job is to create opportunities for you to get it back in this city or anywhere else you want to build your future. Victims often lose a sense of who they are and what they want, but that can change with the help of a qualified personal injury attorney.
To apply for a free consultation, contact expert, specialized attorneys. Get in touch with our licensed and insured team at Ehline Law Firm and find the ideal lawyer to defend your rights passionately. Contact our law office at (833) LETS-SUE today! Get what you are entitled to by understanding and protecting your rights 24/7.
Other Common Carrier Accidents
Michael Ehline is an inactive U.S. Marine and world-famous legal historian. Michael helped draft the Cruise Ship Safety Act and has won some of U.S. history's largest motorcycle accident settlements. Together with his legal team, Michael and the Ehline Law Firm collect damages on behalf of clients.
We pride ourselves on being available to answer your most pressing and difficult questions 24/7. We are proud sponsors of the Paul Ehline Memorial Motorcycle Ride and a Service Disabled Veteran Operated Business. (SDVOB.) We are ready to fight.