If we don't win, you don't pay.
Speak to the Attorney.
Born to serve.
633 W 5th Street #2890
Los Angeles, CA 90071
(213) 596-9642.
2323 S. Voss Rd, Suite 244
Houston, TX 77057
(832) 592-1260.
Date Modified: August 25, 2023
Learn Here to Navigate Tire Defect Law!
Los Angeles, California, is one of the few states where residents spend a significant part of their vehicles on the road every day. Most of us believe that as long as the right tires are on our cars, they should be safe. No one thinks tire defects could end their lives or land them in the hospital with a mild traumatic brain injury or coma. I am Los Angeles defective tire attorney Michael Ehline, here today to discuss tire defects and car accidents. In the end, I will explain your rights to recover financial compensation for tire defects and tire failure in Los Angeles County, CA.
I will also share some secrets in pursuit of an insurance company and third-party settlement options in a defective tire/product liability claim. The truth is that tires are not always dependable; there have been incidents with defects in some of the major tire manufacturers' tires. These tire defects can cause severe injury or death to the driver and any passengers in the vehicle.
Ehline Law Firm takes on these types of product claims as part of our practice. And we have an extensive track record for recovering millions upon millions of dollars for severe personal injuries. And we have done so for disabled individuals in and out of the State of California for over 15 years.
Part of our mission is to provide excellent service. So we return telephone calls and e-mails in a timely fashion. And we keep our clients fully informed. Call us now at (213) 596-9642 to learn more. Or continue reading about these tragic cases. And then you can see if you think we are the right law firm for you.
Are Tire Recalls Usually Too Late To Stop Deaths And Injuries?
As crazy as it sounds, even though a poorly made vehicle can kill you, a recall usually won't stop that from happening. In particular, tire recalls by companies like Firestone issued a recall in 2000, and Dunlop and Uniroyal have also issued recalls.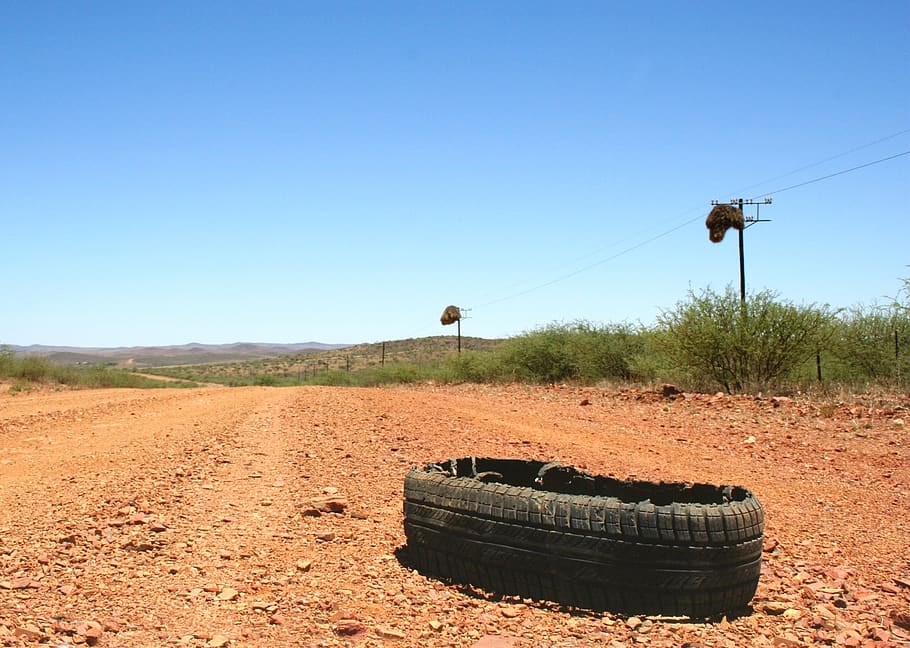 But usually, these recalls are not issued until after there have been injuries and deaths.
Defective tires can be the cause of catastrophic injuries and deaths due to the flaw, and these can result in:
Tire construction, tire manufacturing defects, design defects, tread separation, de-treading, tire shredding, or adhesion failure.
Tire Separation: Tire separation occurs due to builder defects that cause the tread to separate from the tire at highway speeds. This higher speed can cause the tire to blow out. Also, it can cause vehicles like SUVs to roll over. This can cause serious injuries or fatalities. Tire tread separation has been the cause of many recalls. And the Firestone tire recall totaled 14.4 million. That is a lot of bad tires! Any of them could mean the death of hundreds in a car accident.
Aged Tires: Aged tires can be defective. Because tires, like other things, have a limited life, they need to be checked. This means a tire that has never been used but is five years old can be defective. You see, the rubber chemically changes after a certain amount of time. Drivers having new tires put on their vehicles have no idea how long the tires sat in the tire retail shop.Old tires can slide out and cause the driver to lose control. Examples of why to include a tire blowout; both cause serious injuries or death. Traction is a significant problem with aged tires.
ALERT: Tread Separation Cases
Michael Ehline is an inactive U.S. Marine and world-famous legal historian. Michael helped draft the Cruise Ship Safety Act and has won some of U.S. history's largest motorcycle accident settlements. Together with his legal team, Michael and the Ehline Law Firm collect damages on behalf of clients.
We pride ourselves on being available to answer your most pressing and difficult questions 24/7. We are proud sponsors of the Paul Ehline Memorial Motorcycle Ride and a Service Disabled Veteran Operated Business. (SDVOB.) We are ready to fight.