Learn Here to Navigate Tire Defect Law!
Los Angeles, California, is one of the few states where residents spend a significant part of their vehicles on the road every day. Most of us believe that as long as there are the right tires on our car, they should be safe. No one thinks tire defects could end their lives or land them in the hospital with a mild traumatic brain injury or coma.
I am Los Angeles defective tire attorney, Michael Ehline here today to discuss tire defects and car accidents. In the end, I will explain your rights to recover financial compensation for tire defects, and tire failure in Los Angeles County, CA. I will also share some secrets in pursuit of an insurance company and third-party settlement options in a defective tire/products liability claim.
Contents:
The truth is that tires are not always dependable; there have been incidents with defects in some of the major tire manufacturers' tires. These tire defects can cause severe injury or death to the driver and any passengers in the vehicle.
Ehline Law Firm takes on these types of product claims as part of our practice. And we have an extensive track record for recovering millions upon millions of dollars for severe personal injuries. And we have done so for disabled individuals in and out of the State of California for over 15 years.
Part of our mission is to provide excellent service. So we return telephone calls and e-mails in a timely fashion. And we keep our clients fully informed. Call us now at (213) 596-9642 to learn more. Or continue reading about these tragic cases. And then you can see if you think we are the right law firm for you.
Car Accident Procedure In A Nutshell (Video With Transcript)
See the Car Accident Procedure Law Video from a phenomenal accident personal injury lawyer near you
Awards
Contact
Reviews
Wins!
Click to

open/close

  00:00 Hi. I'm Mike Ehline of Ehline Law Firm Personal Injury Attorneys, APLC. Every year there are tens upon thousands of motor vehicle accidents on California freeways. And a large percentage of those accidents result in severe personal injuries. Speaking to an insurance company representative before talking to legal counsel can seriously diminish the value of your auto injury claims. Not taking an ambulance and not going to a doctor can mean you will have no case at all in some situations. Educate yourself about car accidents before they occur by visiting our website at www.ehlinelaw.com, or call now at 888 400-9721 to learn more about your legal rights. At Ehline Law Firm we make it happen. You're not just a file with us you're also our friend. [Music].
Are Tire Recalls Usually Too Late To Stop Deaths And Injuries?
As crazy as it sounds, even though a poorly made vehicle can kill you, a recall usually won't stop that from happening. In particular, tire recalls by companies like Firestone issued a recall in 2000, Dunlop and Uniroyal have also issued recalls.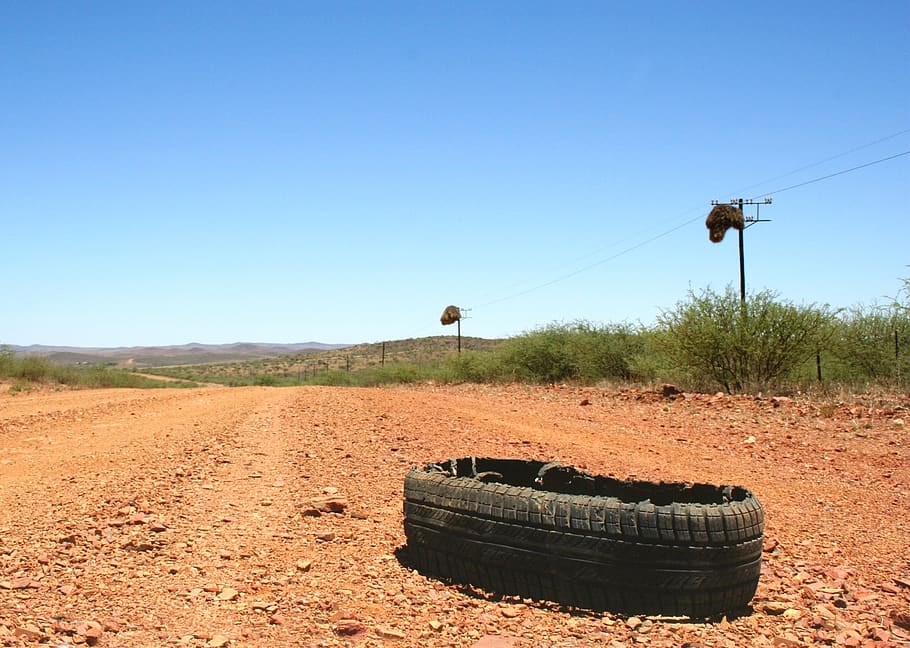 But usually these recalls are not issued until after there have been injuries and deaths.
Defective tires can be the cause of catastrophic injuries and deaths due to the flaw, and these can result in:
Tire construction, tire manufacturing defects, design defects, tread separation, de-treading, tire-shredding, or adhesion failure.
ALERT: Tread Separation Cases
Alarmed by tire tread separations, the National Traffic Safety Administration, or NHTSA, recalled several tire brands. Some of these tires reportedly had a defect in which the gum strip was never installed. This piece combines the different belts of the tires to make it safer.
Those with no strips are in danger of catastrophic failure, likely leading to a car crash and injury. Ehline Law Firm is a company of experts in these types of personal injury claims.
Also, our lead counsel, Michael Ehline, is a leader in car accident defect litigation. And we are presently seeking facts from victims of these recent recalls. If you are a victim, call us now at (213) 596-9642.
The tires included in this recall include:
Compas
Telluride
Westlake
YKS
As reported in the New York Times, these were all made in China. At any rate, the maker is Hangzhou Zhonce Rubber Company.
Finally, the distribution of tires was the job of several local companies in the States.
These shippers include:
Foreign Tire Sales
Omni United USA
Orteck International
Robinson Tire
Strategic Import Supply
But in California itself, some tire distributors were K&D Wholesalers and Tireco. (Read More). Also, it is not known how many of these tires got sold.
But numbers could easily range to a total of 450,000 sold. Most of the defective tires were for larger vehicles. For example, these could be on pickup trucks and vans.
The tire recall registry sizes included:
LT235/75R-15
LT225/75R-16
LT235/85R-16
LT245/75R-16
LT265/75R-16
LT3X10.5-15
The Complaints And What To Do
These tires allegedly caused a series of tragic accidents. As a result, an ambulance flipped over in New Mexico (Read More). So if your vehicle has or had one of these tire types, this may be a cause of a wreck. Meanwhile, if in an asphalt type blowout using these tire brands, Ehline Law can help.
In fact, our product liability specialists may find who caused your troubles. In conclusion, several brands have become defective. The steel belt strips may not be present. And this makes cars lose control. In any case, many bad tires like this are "Made in China." As a consequence, there is a lot of red tape in making your case. From here on, only a trained lawyer knows how to manage a case like this.
Why Not Speak To A Tread Separation Of Tire Defect Lawyer Now!
It is essential to seek legal representation after an injury or death due to defective tires. But he or she must know about obtaining money. The manufacturer or tire retailer will have legal help. They have probably already defended a legal claim over tire tread failure.
Often the manufacturer, tire maker, and distributor can be held liable in a product liability lawsuit. This is because blowouts often result in vehicle rollover crashes due to a defective tire. The Ehline Law firm has lawyers with experience in defective tire accidents and SUV rollovers. Our best Los Angeles car accident attorney can provide the best possible guidance for the injured victim or family of wrongful death.
Schedule a Free Case Review With a Tire Tread Separation Injury Lawyer in Los Angeles For Your Tire Case Today
Our lawyers are experienced in investigating product liability claims, such as the tire bead (rubber coasted steel loop that enforces the sidewall), failing, leading to belt separation and a blow out event.
And our Los Angeles tire attorneys have the resources to hold the negligent parties accountable at trial. That means we are ready to win the maximum amount of money for your lawsuit against the tire manufacturer and all other liable parties in Southern California and indeed, across the U.S. Call (213) 596-9642 to learn more about our services and forming an attorney-client relationship for tire blowouts and attendant injuries.