Does Ehline Law Firm Personal Injury Attorneys, APLC Offer A Free Consultation With A Civil Attorney Near You?
Yes, we do! So What is a Free Personal Injury Case Consultation Anyways?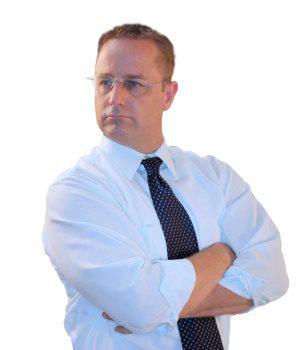 Simply put, "free consultation" means we don't charge you a dime for your initial telephonic or in-person meeting with a highly trained, veteran lawyer. Also, this initial conversation remains 100% confidential as a matter of law. Even if you decide to stay with your out-of-town lawyer or hire another person, your important secrets remain safe with us. And the attentive ear we lend remains focused on better answers to the crucial questions you may want to ask us about your unfortunate, time-consuming dilemma. Because of this, our expert lawyers make sure our phone lines remain open 24/7.
Ehline Law Firm's adept partners are even willing to come to your residence, hospital, jail, or office if necessary. We want to hear everything you have to say. Our reliability in giving you the time you need to tell us about your case is something you can take to the bank, both literally and figuratively. In the age of COVID-19, this is the least we can do for injured folks in need of legal assistance. Below we will explain everything. Are you ready to learn about what makes us superior and better than the rest?
---
Why Is Your Initial Case Consultation So Important?
Initial case consultations are where you learn what must occur today to get paid money owed for your troubles later. But only a trained expert can help you understand your cash value and what you need to do to properly preserve and strengthen your case. Regardless of the time of the incident, you can contact us and give us an account of why you think you have an important point. Even if another lawyer told you the two-year statute of limitations has become expired, we'd take in what you say to see if an exception applies.
For example, what if you were in jail or a coma for the last two years? Or what if you were of age but not legally qualified to know your rights? Moreover, what if you were a minor when you got hurt? We'll be all ears as we cull our legal library and strain to find an exception that may apply to your salient spot.
Don't you agree that you should let hard-chargers help you with your case? Michael Ehline and staff are discussing motorcycle accident claims with potential customers regularly.
Although other Los Angeles car accident firms might charge big-time bucks to take your urgent call, we make the following pledge:
ELFPI believes and offers you the instant help you deserve at no cost upfront.
We know you may be down on your luck, so we provide a listening ear to help solve your puzzling situation.
Moreover, we understand you're in trouble and laid up after an accident. And we get it. For example, our agents realize most personal injury victims can't afford the costs and expenses of meeting a lawyer. But we are going to handle that.
---
Why Does A Free Case Consultation With Local Counsel Help You So Much?
Speaking to a qualified injury advocate in the jurisdiction where the defendant lives or work, or where the accident happened, is probably the most critical meeting in your journey to getting paid after an accident. As unfortunate as it may be, many people don't approach local injury lawyers for their cases. If they find a lawyer, it's probably an out of towner they heard on the radio. Popular culture and a catchy jingle were just too much for you to resist.
But now you realize the lawyer you thought you hired for your pressing matter is not the lawyer representing your injury insurance claims. He may either dead or not even licensed to practice law in California. Because they may have a cash flow oriented law practice, they may settle your case for peanuts to keep paying for their expensive billboards. You may have seen their terrible online reviews after the fact and see a similar pattern. These guys are a PI law settlement mill, and your case will not be used to support some greedy lawyer.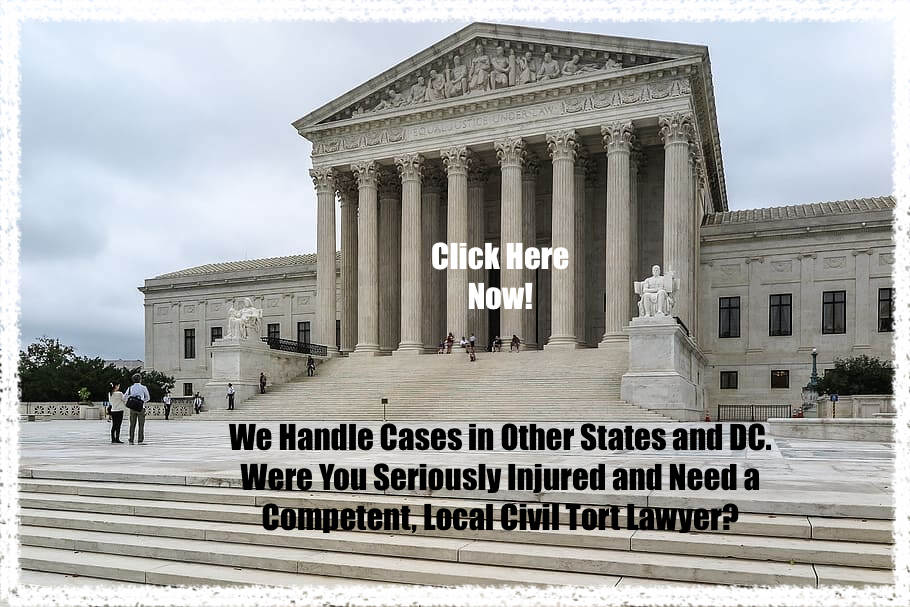 We see common issues that once a PI mill like this gets a big case like a brain injury involving a heavily insured FedEx vehicle, your case gets shorter. For example, has the attorney even sent a letter of representation to the insurance adjuster?  How about the customary demand for the preservation of evidence letter? Have all parties been notified they must hold on to and not throw away or use bleach bit on your evidence? How much time has passed since you last saw your attending physician about your pain and suffering complaints? Who is helping manage your care from a legal perspective? Why hasn't your lawyer sent out an insurance demand for payment letter yet? "What's happening with my personal injury case?"
Many of these heavily commercial firms hire wet behind the ears lawyers in exchange for their website's faceman. Moreover, this lawyer you got stuck with is still a kid and doesn't even know how to type a proper demand letter, let alone how to propound basic discovery interrogatories and questions.
Stuck With A Crummy Lawyer? Let's Discuss How To Get You A Personal Injury Warrior With A String Of Legal Victories.
Because of this inferior legal representation, these newer lawyers with bosses licensed to practice law in New York, for example, are wholly inadequate to represent your California injury related matter. And if it's a cruise ship case against Princess Cruises, expect these less experienced advocates with inadequate supervision to blow the contractual claims period in your passage contract. Moreover, you may need help instituting legal proceedings against your current lawyer for legal malpractice. And if someone died, the last thing you want is to sue your lawyer while you are still grieving over the wrongful death.
After all, they regularly blow the deadline to preserve your lawsuit rights. After all, these poorly trained and even more insufficiently superintended trainees may wait too long, and the case is now stale. So no matter how difficult the situation is, these people like you who relied on a false or misleading attorney advertisement lose out on extraordinary help. And a phenomenal lawyer could have won you big money for your inconvenience and injuries. But maybe it's not too late for you to call us!
The top reason green California lawyers don't want to go for legal procedures is that they are not aware of them.
Often, out of state or less trained advocates and even unrepresented individuals are scared of the complexities involved in legal processes.
Many clients think they cannot afford a superior lawyer. Many crummy lawyers lie and act like they are superior. Most of all, they are chasing money instead of looking out for your best interests.

Another big reason clients engaged in self-representation and not taking well thought out legal actions in personal injury cases is that they remain unaware of their valuable and fleeting legal rights.
But this has been the case for centuries – ordinary people don't know their rights. Nor do they understand the complex statute of limitations problems. Hence the vulnerable find themselves without justice in most situations.
Ehline Law has made sure you don't hold back from fighting for your rights. Just because you don't have much knowledge of the law and legal procedures, it's ok. It's not your job at all to know these things. We are the people who are supposed to know the law. But we don't stop there. We remain personable and honorable due to our Marine Corps ethos and esprit de corps.
Also, we must provide you with the best of our services. And you will use our knowledge and experience every step of the way. You don't have to know how to fly a plane to travel on a flight, for example. Because of this, we take your matters into our hands as your willing servant. Moreover, we are not some new kid on the block trying to get your money and nothing more.
No, we want a long term relationship built on mutual respect and boundaries. No matter what, we make sure to recover every penny you owed you as a matter of justice. Only then will be rest knowing that we appropriately made sure the defendant(s) compensated you for your financial and imponderable losses.
---
What Do You Get From Your Free Consultation?
When you come to us virtually or in person for your first free consultation, we:
Disclose every piece of information about your possible case you must know – CONFIDENTIALLY.
We answer any questions you might have in your mind about your scenario.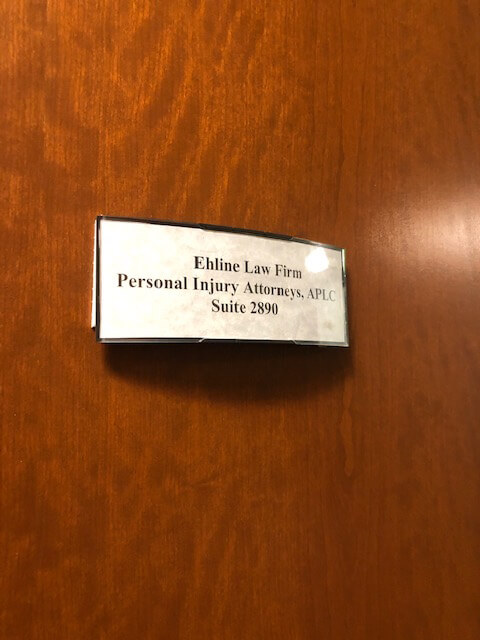 In this way, we make sure to draw a clear picture for you. The idea here is to make sure you know what we're fighting for, how we do it, and why. Also, you know what you can receive as compensation for your losses. Thousands to millions of dollars can be collected from the offending party with the right events and lawyers at the helm of your potential case.
It's all based upon your damages and liability of the parties. If a person caused you damage due to their negligence, they are liable. From emotional to physical pain to every penny you have spent, defendants must account. Also, the defendants who caused your calamity and losses need to cover your medical care.
That's what's fair, and that's the law. Ultimately, everything gets fairly compensated when you have the right lawyer standing by your side at a location nearest you.
Do You Know What You Have To Do Now?
Our office door is always open for you at a personal injury office near your location in any California town. By now, we believe that you have understood that there is nothing scary about legal procedures. Most of all, as long as a professional lawyer is taking care of everything, you're better off. Moreover, if someone has caused you mental, physical, emotional, and financial trouble due to negligence, you are entitled by law to receive full compensation.
The negligent party needs to cover your losses and damages. Call right now and get the help you need to win. Call right now and see how one of our experienced, superior lawyers takes you smoothly through the legal procedures. Ehline Law Firm wants to listen to you and hear about your problems and offers local meeting locations in your area. We provide a free problem-solving phone call at
Ehline Law maintains offices and meeting places in Northern, Central, and Southern California. Give us a call and tell us everything you need to tell us without sleeping on your rights in San Francisco, Campbell, and Carlsbad, California, now.