Ehline Law Firm Personal Injury Attorneys, APLC (Torrance)
3961 CA-1
Torrance, CA 90505
(424) 999-7246
torrance@ehlinelaw.com
---
Local Torrance Car Attorneys Near You Helping Injured Passengers And People Walking On Foot – Free Consultation Now!
---
I was seriously injured as an occupant of a motor vehicle in a Torrance car accident. Where is there a civil attorney near me who can help? I was run over in a Torrance cross-walk and stuck as an inpatient at the Torrance Memorial Hospital. Who will pay my ambulance and medical bills? I can't work, I have a bad injury. Another guy hit me while I was delivering a parcel or package.
Do I have a worker's compensation claim and a case against the other driver? How will I cover the shortfall in my earnings? These are among the many common questions asked by customers of the Torrance car accident lawyers at Ehline Law Firm Personal Injury Attorneys, APLC, on an almost daily basis. Accidents with cars and school buses are common near our local high schools. Car crashes with delivery trucks and parcel carriers like the UPS are common near Del Amo Fashion Center and all of Prospect Avenue and Torrance Boulevard. And big rig truck wrecks are not uncommon along Redondo Beach Boulevard and Coast Highway on the way to Manhattan Beach, Hermosa Beach, and North Redondo Beach.
Our Attentive Car Accident Attorneys Near You In The City Of Torrance Want To Listen And Help Solve Your Legal Problems.
---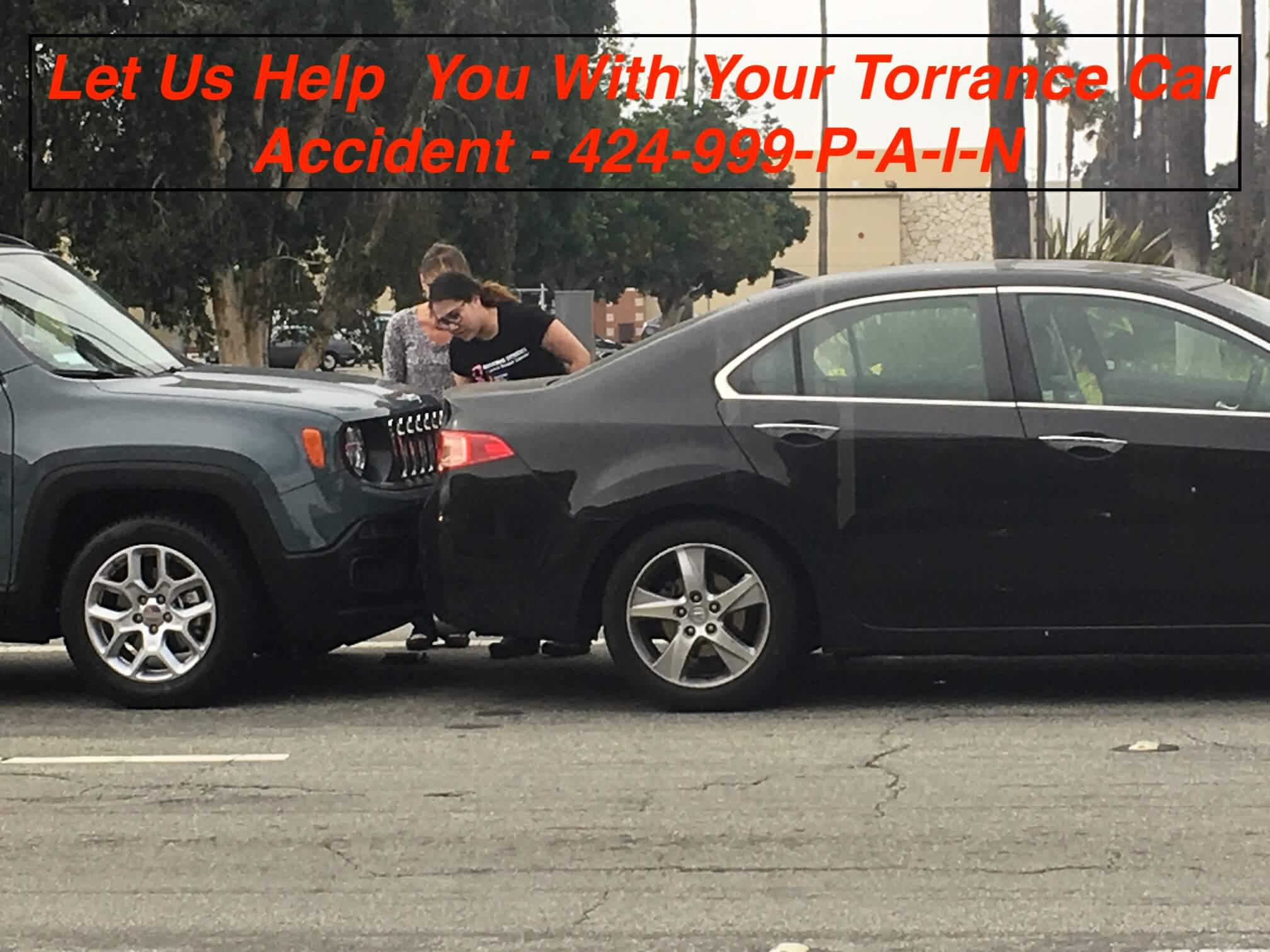 The good news is that we may help you make heads or tails of your predicament by attentively hearing you out and coming up with real-life solutions to your newfound crisis. Once our loyal, trustworthy staff at a location near you ask you a battery of tailored questions, we can get to the bottom of your situation. Our initial goal is to stabilize your mind by giving you some certainty and confidence about it next.
For example, what were the injuries you suffered? Did you suffer a brain injury or a burn injury from an engine fire? Or did someone T-Bone you at a dangerous intersection like Fashion Way and Hawthorne Boulevard? Did someone you love die in a fiery crash, or you were so badly injured that you now maintain permanent disability status with the State of California? How did all of this happen?
Were you a driver, pedestrian on walking along the sidewalk? Or were you an innocent motorist simply minding your own business when you were hit in the rear while stopped at a traffic light, but wearing your seatbelt? Did the parties to the collision exchange proof of financial responsibility? If not, do you have your own liability, comprehensive, collision, and UM, UIM insurance coverages? We are here to help you answer all of the questions surrounding your new-found handicapped status as a South Bay negligence victim.
Because of your problems, we set up our conveniently located offices and meeting places near you to make it easier for you to contact and meet with one of our Torrance car accident lawyers. When you are in a vehicle wreck, contact our motor vehicle collision accident attorneys as soon as possible. Our compassionate lawyers realize how devastating a bad wreck can be for you and your future. Suddenly, you have new, unplanned expenses you had not accounted for in your monthly budget.
New burdens faced by auto accident victims in Torrance could be composed of:
If you are in a similar financial predicament, with bills mounting and unable to work, or are on light duty status, where do you turn? What happens if your spouse was killed at a dangerous traffic signal or intersection on CA-107? Well, for one, we know you will possess far less income than before your wreck. You know you can't afford the best lawyer. At least, you have been led to believe that by the other driver's shady insurance adjuster.
Discover the Ehline's Difference and Superior Legal Services For Your Civil Case In Torrance, California.
---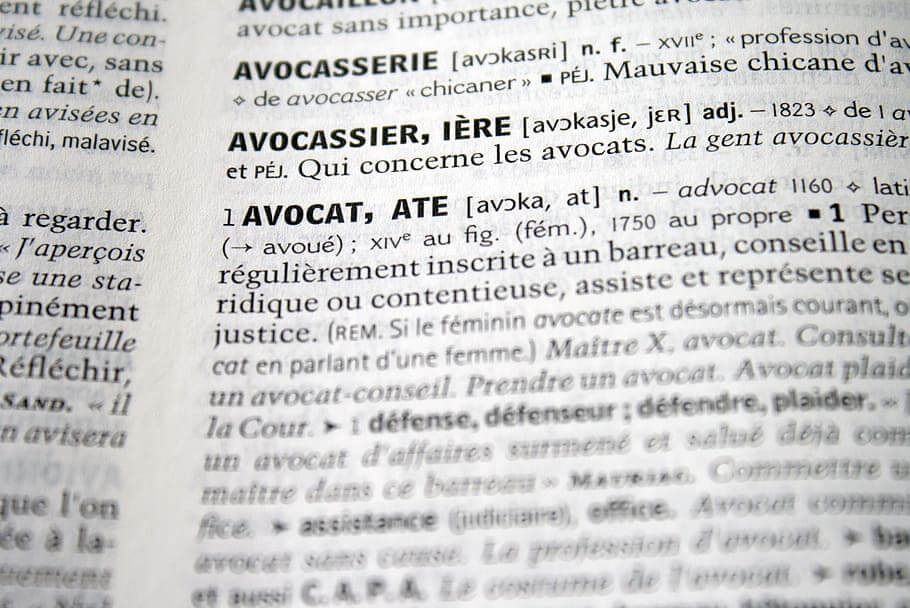 Most of all, the rough go you face leads to weighty and profound financial and even emotional distress. Whether you are sad or irate, you do not think clearly and need a nearby lawyer to guide your path. And the answer to all your above questions is solved by calling Ehline Law Firm Personal Injury Attorneys APLC (Torrance). For one, an attorney near you will offer you a free telephone call to discuss your case. Noteworthy here is that it costs you nothing to discuss your Torrance car crash with a top-rated local injury lawyer. And during our call, you can tell us everything. This is because our attorney oath makes your statements to us privileged and confidential.
And this remains true even if you don't decide to hire us as your local counsel. Our cool local vanity phone number is (424) 999 P-A-I-N. Call now, or keep reading to learn more about what makes us the best injury law offices in Southern California.
What Happens After I Retain You As My Local Torrance Car Accident Attorney?
---
When you hire us to represent you in a future personal injury lawsuit or negotiate with the other side, you can expect excellence and commitment to serve your particular interests beyond just getting you paid someday. No. Right away, we help you find ways to get medical care on a lien, teach you how to negotiate payment plans to avoid collections, and even find government assistance. You see, our experienced, veteran car accident attorneys seek and offer excellence in all things.
Our job is to try and put you in as good of, or better than the situation you would have maintained, had you not been hurt. Although you may not always get fully indemnified, your chances of getting paid enough increase with the right lawyer. Most of all, our negligence law lawyers make the insurers honor their duties.
Let Decorated, Peer-Reviewed 5 Star Pros Fight Against The Car Accident Insurance Company In All Your Torrance Passenger Car Accident Claims.
---
Our local civil attorneys in the South Bay fight hard, so clients like you can heal while we seek full and fair liability insurance settlement compensation. Examples of our esprit de corps and results-driven business model includes results like achieving over $100 million in verdicts and settlements in less than 15 years. During that time, we have been peer-recognized by attorneys and judges for our service in the negligence, elderly abuse, and civil rights areas of injury law.
We have been reviewed by peer organizations like AVVO, Super Lawyers, Personal Injury Warriors International, and more. Our client experience has been recognized as second to none by our past clients with hundreds of positive, five-star Google, Yelp! and AVVO reviews. We are ready to take your important call right now on our 24-hour injury attorney hotline.
Michael Ehline announces the opening of our brand new location in Torrance. Call 424-999-PAIN to learn more.
---
Video Transcript. "Hi, I'm attorney Michael Ehline with law firm announcing the grand opening of our new location at 3961 Pacific Coast Highway in Torrance, California. We specialize in all types of car, truck, bus, and motorcycle accidents. We've been featured in Leatherneck magazine, The Daily Breeze, and Hollywood Weekly Magazine. And we have recovered millions of dollars in personal injury verdicts and settlements, and we're here to help you 24 hours a day. You can reach out to me at four two, four nine, nine pain right now for a free consultation. [Music]"
3961 CA-1
Torrance, CA 90505
(424) 999-7246
View The Clickable Local Map
---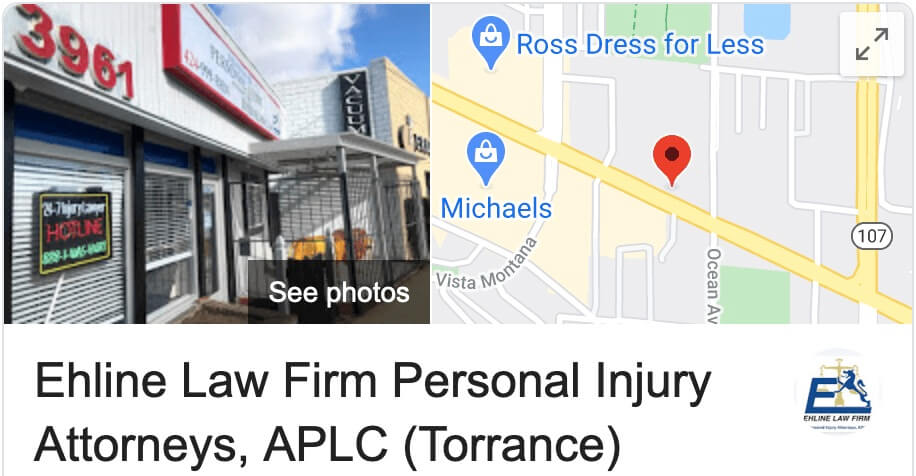 Our winning results for Torrance customers speak for themselves. Media and attorney rating sites agree Ehline Law Firm is a cut above according to Newsweek Magazine, Los Angeles Times, Personal Injury Warriors International, Leatherneck Magazine, and more. Below we will learn more about Torrance, negligence law, and how our attorneys get down to business, tailoring your case for a legal victory in the Torrance locale.
Convenient Torrance Location Near You!
---
Get Help Now for Your Torrance Car Accident Case At A Torrance, California Law Office Near You!
Did someone you know, such as a close family member, seriously injured or dead after a horrific Torrance, CA automobile accident?

Would you like some help from a superior, honest car crash lawyer in the Torrance geographical locale?

And are you burned out on the insurance company's broken promises and time-wasting "investigation."?
If so, dial (424) 999-PAIN.
---
What Types Of Car Accident Cases Do Our Aggressive Local Torrance Auto Accident Attorneys Handle?
---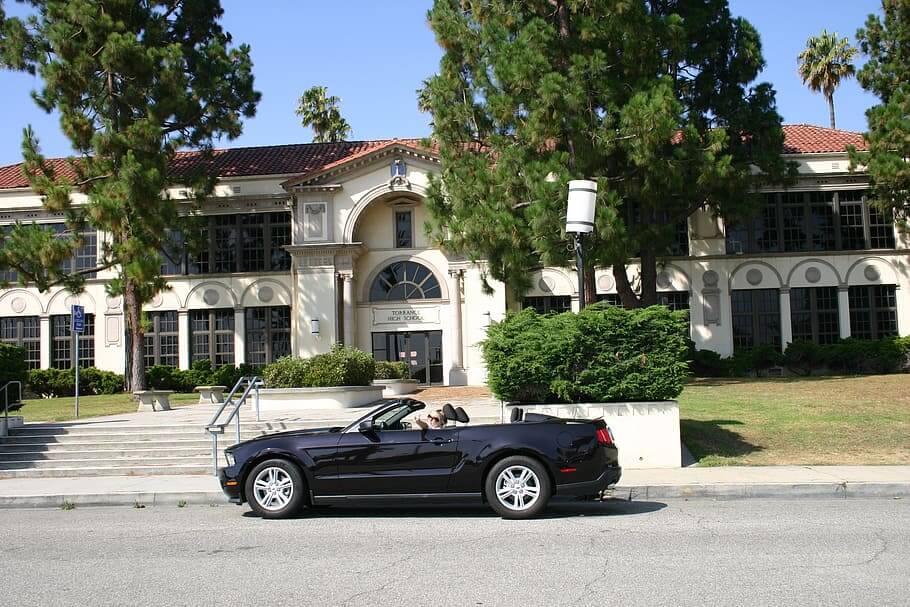 Not all car accident lawyers are built the same. Ehline Law Firm Personal Injury Attorneys, APLC employs only the most elite lawyers, experts, and office staff. All of them are trained to place our wounded clients' interests before those of our law firm. Most of all, we have advanced training and legal knowledge that remains a cut above our competition. Because of this, we have worked on a wide variety of civil cases emanating from a wrongdoer's negligence.
Because we are elite, we don't bite off more than we can chew in pursuit of a large money damages award for you and the survivors in action. Because we have so few files and a limited caseload, hiring us gets big firms results with small firm services. You can rest in confidence that we are not a referral mill or some out of state lawyer pretending to be locals. No carpetbaggers here.
Call us immediately if you were injured, or a loved one was killed in a:
Child darting into the street crash.
Drunk driving collision.
Hit in the rear-end accident.
Head-on collision accident
Distracted driving collision.
Speed-related impacts.
Falling asleep due to drowsiness or impairment accidents.
Crash by a hit and run driver who fled the scene.
Defective vehicle part causing the accident in whole or in part (sudden acceleration, faulty tires, the vehicle engine fires, battery explosions).
Uber Lyft accident, as well as a Turo rental accident.
Rental car collision.
Loaner car accident.
Taxicab accident.
Limousine crash.
Passenger van crash.
Passenger bus collision.
Big rig truck wreck.
Motorcycle accident.
Tire blowout accident.
Sideswipe accident.
T-bone accident.
Merging lane crash.
---
Of course, you could have been a pedestrian walking along the sidewalk and been struck by a flying object, such as a fast-moving, heavy wheel and tire sheared off of a passing vehicle's axle or wheel hub. This is a serious business, and only a great lawyer would think to look for potholes and poorly maintained roads as a cause. After all, getting hit in the head by a large object can cause a serious brain injury and even lead to a person's wrongful death. But due to proper lawyering, the plaintiff may be able to bring in deep pocket defendants like the city or county, not just the vehicle manufacturer in a product liability case. But with proper, admissible evidence, your lawyer may be able to bring in the City of Torrance or Caltrans as potential defendants under the civil Tort Claims Act.
So it is important to consider that not all wrecks in Torrance involve two or more vehicles. Sometimes an obstruction or defective road is all it takes to place a person in peril while behind the wheel, or even jogging, skateboarding, or bicycling nearby. Because of this, we are equally Torrance pedestrian, truck, motorcycle, and commercial bus crash lawyers. We take on many types of legal cases, and even if we can't help you, we may be able to refer you to another civil or criminal lawyer who can help you. So do not hesitate to call us right now to speak with a Torrance accident lawyer.
How Else Can Our Torrance Car Accident Lawyers Help With Our Legal Services?
---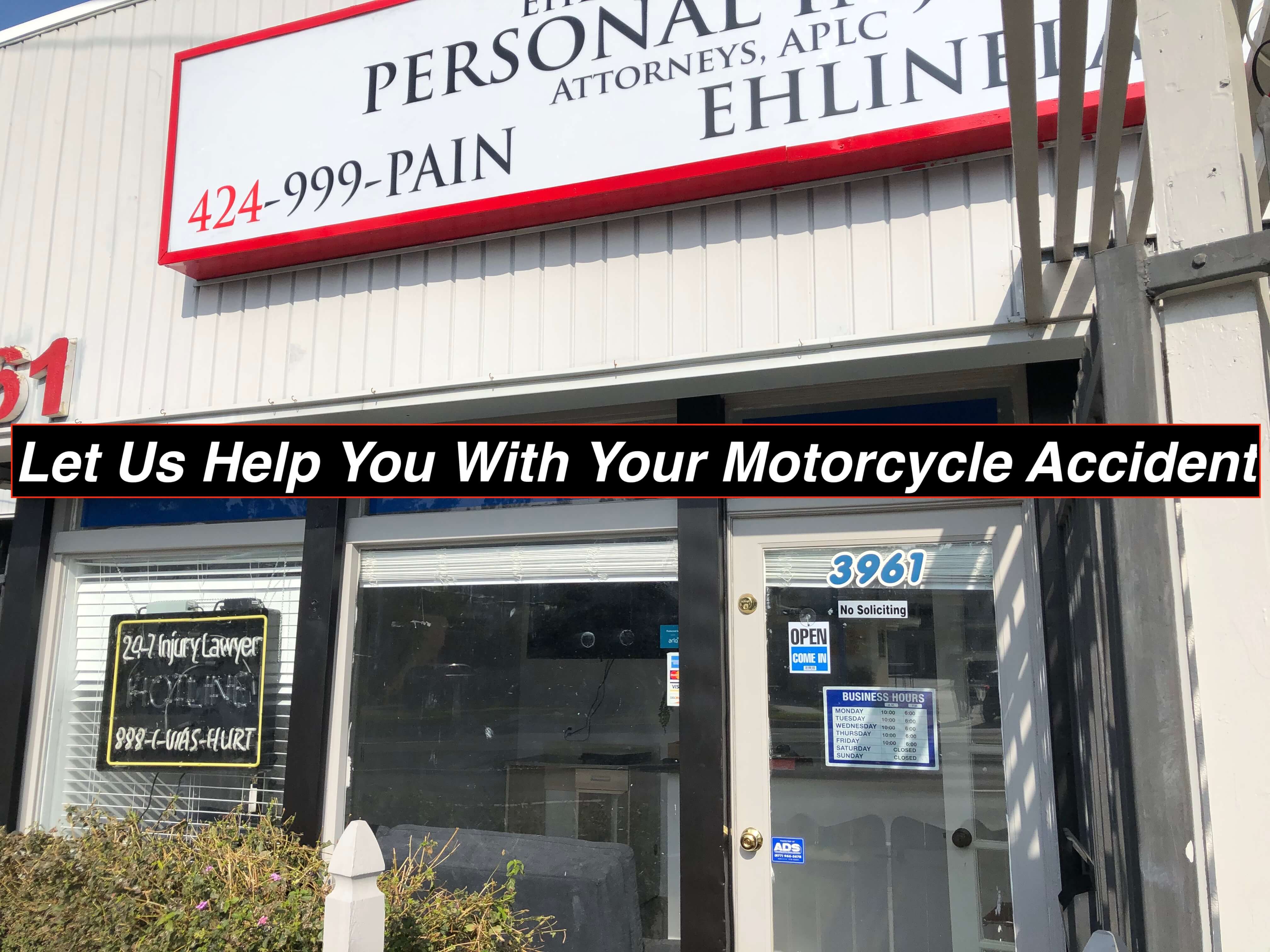 After our free call, we may enter into a contract called an attorney-client retainer package. After you sign all the papers and waive any potential conflicts, we go to work, trying to garner you a large award for your accident. But who do we go about this task? And why is it important? To begin with, it remains vital that your lawyer gather evidence and strike while the iron is hot. Witnesses can move away or die, or memories can fade. Because of this, once you sign with us, we immediately investigate the cause of your vehicular crash. We interview people and round as much evidence as we can locate with due diligence.
Items of evidence you can help us gather right now includes:
Photos and videos from smartphones, dash cams, and surveillance footage from business and even CHP or local traffic monitoring cameras.
Locating eyewitnesses and recording statements for transcription and signature.
Gathering Traffic Accident Investigation Reports.
Pictures of your injuries and bruising.
If the other driver worked for a ridesharing company like Lyft or was an Uber Eats employee, that person may have a claim against their employer while you pursue a case against them. Sometimes we may not need to investigate too much in a cut and dry case of liability. In those cases, our lawyers may advise you to file your Los Angeles Superior Court Complaint About Damages – Negligence immediately. After that, we can take depositions, lock in testimony, and force the insurance company or business to deal with us squarely and fairly. Items we can access during this phase are helpful, and the court will help us get them.
Benefits and suing and discovery proceedings mean we can obtain even more evidence like an employee's driving record, a delivery driver's vehicle maintenance logs, or a black box. We can also procure other business records that could show evidence of negligent entrustment of a company vehicle. In more difficult cases requiring an expert, such as those involving lawsuits against the City of Redondo Beach, or a large product manufacturer, we will need to retain expensive scientific experts like road engineers, accident reconstructionists, and biomechanical specialists, to name just a few.
What Are Some Examples Of Other ExpertsWe May Need To Meet Plaintiff's Burden in Torrance Superior Court?
---
For example, sometimes you may need to prove you have a permanent brain injury, lifetime disfigurement requiring plastique surgery, etc. You may need to be retrained if you are paralyzed from the waist down. So we may need to hire testifying medical experts, vocational specialists, and other experts' financial types. These are people recognized by the court as having a particular skillset vital to proving whether it is more likely than not that you, the plaintiff, can establish negligence elements.
Retained expert witness help with documentary findings of your lack of future abilities, the severity of your injuries, chances of healing, and future associated costs, as well as the loss of income. Because of this, expert witnesses remain important components of most any catastrophic injury case. Experts help prove liability, damages, and causes of injuries that ly people cannot offer into evidence. Not hiring the right expert can result in a directed verdict favoring the defendant in a civil case.
Experts Crunch Numbers And Analyze The Evidence.
---
By analyzing all available evidence, we can determine why the crash occurred and who is at fault. We also will calculate the maximum value of your economic and non-economic injuries. This enables us to pursue a settlement through the insurance claim process or prepare to take your case to trial.
We will show the at-fault party that we are not afraid to fight for your injuries' full and fair compensation.
We will aggressively pursue the maximum compensation for injuries like:
Brain injuries, including CTE, MTBI, and other head ailments.
Spinal cord injuries, including soft tissue claim and slipped discs requiring a total disc replacement surgery like Pro-Disc.
Burn injuries from engine fires and ANTIFA Biden supporters throwing Molotov Cocktails at workers and others in transit on the Torrance roads.
Facial lacerations and disfigurement after being ejected through the safety glass due to impact and seatbelt failure.
Other scars and adhesions resulting from compound fractures and loose objects thrown around inside the car during the auto collision.
Wrongful death due to a trucker's negligence or other vehicle crashing and burning into the plaintiff or the deceased victim.
Above are just a sampling of the many types of injuries we help automotive accident victims while traveling in California.
What About My Torrance Car Accident Compensation?
---
When you or someone you love was harmed in a car accident in Torrance, it was partially or fully the fault of another. You have distinct legal rights to receive personal injury compensation under California negligence laws. Compensation comes in the form of legalese, called damages. There are two types of compensatory damages available to a car accident victim in California wearing a seatbelt and maintaining California minimum liability coverages while driving a car. And although an award of punitive damages is possible, this is a form of extraordinary damages and very rare.
So the two types of damages we primarily seek on your behalf are:
Special damages for financial and physical injuries.
General damages for emotional injuries, as well as the plaintiff's past, present, and future pain and suffering.
With the help of our veteran legal team, our Torrance car accident lawyers will aggressively seek out compensation to reimburse your:
Past, present, and future medical bills, and other lost income.
Related injury expenses
Past, present, and future emotional distress, pain, and suffering.
Permanent disabilities.
Lost or reduced earning capacity.
Loss of quality of life.
Loss of consortium, such as in cases of a Torrance wrongful death.
How much your car accident claim is worth will depend on many variables, as discussed above. How long it will take to resolve depends largely on client cooperation with the lawyer. Proving who was at fault is only the first step in getting the most money out of your Torrance car accident lawsuit. Sometimes it's an easy settlement, and the other side offers their insurance policy limit, admitting fault.
Other times, the client fails to return calls and documents, and the case is delayed, making it less valuable. Moreover, it remains impossible to prove your auto insurance claim's value using special auto accident damages calculators. That's all, malarky. Most of all, you can never really begin to understand the value of your case until a lawyer has worked up your file. Call a local car accident attorney today to learn more about getting the most compensation for my car accident in Torrance.
Don't Get Stuck In A Torrance Collision Without A Superhuman Lawyer LIke Those At Ehline Law Firm Personal Injury Attorneys, APLC (Torrance).
---
A local car accident in Torrance is traumatic enough without having to mess around with COVID closed courts and sneaky auto insurers. Don't allow yourself to get bogged down and short-changed during the insurance claims and litigation process. If you feel like the weight of the world is resting on your shoulders, call us right now. By hiring a master car accident lawyer in Torrance, CA, you'll retain an advocate who handles the entire process, explaining your rights to you every step of the way.
Let us stand in your shoes so we can deal with the calls and letters from the adjuster and defense lawyers. Let us fully inform you about our prospects of success at court and whether we need to sue or resolve it before filing. If so, our lawyers have the money and knowledge to file the correct paperwork with the courthouse. Most of all, MWe will deal with the judge and court staff to insulate yours from sidelining your case with a personality conflict. To learn more about how Ehline Law in Torrance, CA, can help you, use our online form, or call 1-424-999-PAIN.