If we don't win, you don't pay.
Speak to the Attorney.
Born to serve.
633 W 5th Street #2890
Los Angeles, CA 90071
(213) 596-9642.
Date Modified: September 8, 2023
Connect with our network of medical care providers and experienced car accident lawyers in Torrance to obtain maximum financial recovery without cheap tricks and out-of-state lawyer gimmicks.
Ehline Law Firm Personal Injury Attorneys, APLC
3838 W. Carson Street, Ste 334
Torrance, CA 90503
torrance@ehlinelaw.com
(424) 999-PAIN → (424) 999-7246
What should be a cool breeze around the South Bay could turn into a dire catastrophe. Did you suffer car accident injuries in a rear-end collision or another traffic wreck in Torrance? If you sustained injuries in a Torrance car accident, call our personal injury firm at (424) 999-7246.
Not only are we big on fairness, but we also don't play games with false or ambiguous promises about reducing our industry-standard fee or waiving costs after your Torrance motoring collision.
Many automobile accident victims don't know being stranded at a Torrance car accident scene is only the beginning of the pain they'll experience. When stuck with a pile of medical expenses and insurance claims paperwork, the last thing you want is a marketing company ping-ponging your unfair settlement offer around trying to get paid a referral fee.
You need the best Torrance car accident attorneys with a reputation for honesty who place your personal injury claim first.
About Our Attorney Awards, Reviews, and Accolades
The Superlawyers Rising Star Award was awarded multiple times to Michael Ehline from 2006-2015.
Newsweek Magazine awarded its "Premier Personal Injury Attorneys" award to Ehline Law Firm's attorneys in 2015.
CNN interviewed Michael Ehline about cruise ship law, and he was a guest on NBC discussing limousine law practice areas. Michael was also interviewed by Nancy Grace on CBS, discussing his expertise in California dog bite law.
Our years of experience can help you hold all the negligent parties liable for causing your damages.
Mighty Law Firm With Vast Experience in Torrance
Not all personal injury law firms are mighty. In most car accidents, many personal injury law firms will take whatever they can get from the insurance company.
Not US! Our mighty and experienced car accident lawyers in Torrance, CA, will leverage our superior expertise, experience, knowledge, and skill to streamline the financial recovery process.
As will be discussed, we have deep, expert insight into Torrance car crash cases. Our lawyers will handle everything for you and fight hard to ensure you receive the moral and financial support you and your family are entitled to receive.
Ehline Law Firm Personal Injury Attorneys, APLC, helps people with personal injury claims get medical, legal, and financial aid, including funeral expenses and valuable medical lien services after a bad smash-up.
Our best lawyer will help people with personal injuries anywhere in and around Torrance, CA. We've already represented thousands of car crash victims before.
Video:
VIDEO: Urgent Announcement
Los Angeles Car Insurance Adjusters are NOT Your Friend as Michael Ehline Reveals:
Below, we will walk you through the evidence-gathering process and offer some tips to make a stronger case when negotiating life-altering injuries and minor fender benders with insurers. You can trust our superior, award-winning Los Angeles car accident lawyers.
After a wreck, you can examine another Los Angeles law firm, but who can you trust? Let's get into the car accident statistics and a few things you need to know.
Proven Torrance Car Accident Attorney
Below, our top car crash lawyer, Michael Ehline, will discuss everything you need to know so you don't get scammed by a lawyer or an insurer. If you are ready to receive your free consultation now, you can dial (424) 999-PAIN → (424) 999-7246 or use our convenient online contact form to speak with a top-tier legal representative today.
Michael and his aggressive team will make all at-fault parties involved cover the accident claim for injured victims. Our approach to excellence is unquestioned by others practicing in the professional legal industry.
Proven Track Record
Our highly compassionate team maintains a proven track record of success in other cases, winning over $150 Million in verdicts and settlements.
Our contingency basis lawyer has deep legal knowledge.
Our work lobbying Congress for traffic safety and litigating tort claims lets us push for better solutions.
Our volunteerism advocacy helps us stay abreast of the latest statutory law changes for people injured in an accident.
We're on the cutting edge of transportation and safety laws related to Torrance car accidents.
Our best car accident lawyer, Michael Ehline, aims to improve the justice system by protecting U.S. accident victims' rights firmly.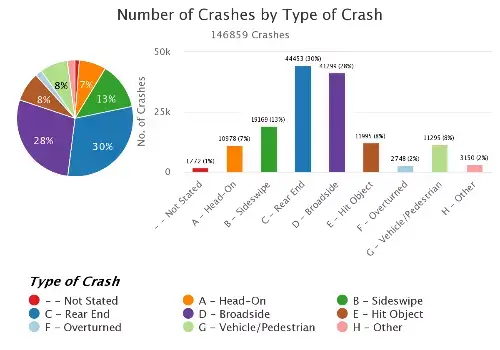 Leadership And Convenience
Taking Charge! Our top Torrance Car Accident Attorney team will personally explain everything to car accident victims step by step. After you accept our legal representation, you'll have strong, diligent legal representation by your side.
Convenience: We maintain multiple fully-staffed motor vehicle accident offices throughout the United States, including Southern California, San Francisco, San Bernardino, Riverside, and San Diego, with full shuttle service.
How Else Do We Work Together With Clients?
I.
24-Hour Case Management/Service
Our experienced car accident attorney, Michael Ehline, has assisted thousands of injury victims in motor vehicle crashes to stabilize their lives. Our lead counsel and his team of paralegals can win any vehicular accident claim. Our attorneys aggressively handle claims for damages.
Effortless Case Updates:
Give case updates to all your lienholders the same way, without getting calls, emails, or faxes.
We Our legal services include attending meetings, filing lawsuits, and fighting for favorable jury decisions.
Our top-quality injury attorneys promptly provide crash victims with status reports, keeping them in the loop on a contingency fee basis since 2005.
Additionally, our team members have won millions in verdicts and settlements. The accident victim who follows our law firm's attorneys every step of the way reduces their risks of receiving a lower money damages recovery from the vehicles involved. (Rear-ended by cars, commercial trucks, buses, taxis, etc.)
II.
Help Get Your Car, Bike or Motorcycle Fixed
III.
Insurance Company Negotiations and Accident Investigations
Documents At Your Fingertips: Download bills and records in one central place from multiple lienholders, often without even having to ask. We'll even come to the accident scene. Our private eye and team members will travel to Woodland Hills, Bakersfield, or 29 Palms. We have the trial advocacy know-how and money to meet any challenge 24/7.
Contact our law firm today for a free consultation. Torrance car accident claims are novel, calling for help from a finely tuned legal negotiator and strategist. If you were seriously injured or a person you love has died from a motoring crash with seemingly minor injuries, your financial situation may be dicey.
Being paid your fair share means facing brutal car accident settlement talks with a woeful insurance adjuster. We'll do a great job navigating these barriers. Attorneys with less training may recover compensation lower than owed, with untreated harm.
IV.
No Win No Fee Guarantee
Lawyer With a Case To Refer? We Promptly Pay Referrals
V.
Free Case Consultation
Parties involved in car accidents can schedule an appointment today For a free case review from anywhere in the State of California. Provide your information in our above contact form about any car accident cases. Under comments, please message us and describe your case fully, with detailed information about any motor vehicles involved.
All fields, including your first name, last name, email address, and phone number, will be required. This field is for validation purposes and should be left unchanged. Our contact form remains compatible with internet explorer, Firefox, and Google Chrome. And you can also call us at (424) 999-PAIN.
VI.
No Fee or Charge to Reduce Medical Liens and Negotiate on Your Behalf
We Remember Lienholders: Whether your lien providers and insurers use funder software and notify us or not, we look to see what medical funders and plaintiff funders have provided psychological or medical treatment. We also notate any advance case financing and track these costs. In other words, our attorneys help to ensure you don't get surprised after settling your case.
Don't Trust Reduced Fee Ads FAQ!
Beware Unlicensed Lawyers Offering Deceptive Fee Reductions
Tip: Read the Fine Print and Website Disclaimers
We have seen a lot of out-of-state lawyers using the internet to get out-of-state injury cases. Typically they will use a marketing company with a confusingly similar name as their law firm that is NOT LEGALLY LICENSED TO do business in Torrance or CA. They may sell ad space to other lawyers and offer to reduce their fees, but it's confusing for any reasonable consumer, especially in the Asian ESL community of Torrance.
WHY INTEGRITY MATTERS WHEN HIRING A PERSONAL INJURY LAWYER
Integrity is important when hiring a personal injury lawyer because it ensures that your lawyer will act in your best interest and handle your case honestly and professionally.
Some of the reasons why integrity matters when hiring a personal injury lawyer are:
Trust: When you hire a lawyer with integrity, you can trust that they will act in your best interest and not take advantage of you.
Transparency: A virtuous lawyer will be transparent about their billing practices and the cost of their services, so you know what to expect.
Professionalism: A decent lawyer will handle your case professionally and ethically conduct themselves.
Communication: A lawyer with ethics will keep you informed about the progress of your case and will respond to your questions and concerns in a timely manner.
Negotiations: A lawyer possessing sincerity will negotiate with the insurance company in good faith and will not pressure you to settle for less than you deserve.
Honesty: A lawyer possessing nobility will be honest with you about the strengths and weaknesses of your case and will give you a realistic assessment of your chances of success.
Responsiveness: A lawyer of virtuousness will be responsive to your needs and will work hard to achieve the best possible outcome for your case.
Ethical Standards: A lawyer of morality will follow the code of conduct and ethical standards of the legal profession, which ensures they act in the best interest of their seriously injured clients.
TOP 10 HIDDEN DANGERS OF HIRING A LAWYER WHO ADVERTISES A "REDUCED" OR "DISCOUNTED" FEE
Lack of experience: A reduced or discounted fee may indicate that the lawyer is not experienced or successful in handling personal injury cases.
Lack of resources: A lawyer who charges a reduced fee may not have the financial resources necessary to effectively handle your cases, such as access to expert witnesses or the ability to conduct a thorough investigation.
Higher caseloads: A lawyer who charges a reduced fee may take on more clients than they can handle, which can lead to neglect of individual cases.
Limited attention to your case: A lawyer who charges a reduced fee may not be able to give your case the attention and time it needs to achieve a favorable outcome swiftly.
Conflicts of interest: A lawyer who charges a reduced fee may have conflicts of interest, such as representing multiple parties in the same case or trying to auction your case off to several ambulance chasers with virtual offices in Torrance, CA.
No trial experience: A lawyer who charges a reduced fee may not have experience trying bodily/personal injury cases in court.
No knowledge of personal injury law: A lawyer who charges a reduced fee may not be well-versed in the laws and regulations related to personal injury cases.
Not enough time to prepare a case: A lawyer who charges a reduced fee may not have enough time to prepare your case properly.
Unwillingness to go to trial: A lawyer who charges a reduced fee may be more likely to settle your case quickly rather than going to trial to get you a higher settlement.
Inadequate insurance coverage: A lawyer who charges a reduced fee may not have adequate legal malpractice insurance coverage to protect you in the event of a professional malpractice claim.
Researching and considering a lawyer's qualifications, experience, and track record in handling cases similar to yours with low coverage before hiring is essential.
Ultimately, hiring a personal injury lawyer with integrity means that you can trust them to act in your best interest and that they will handle your case ethically and professionally.
But when you read the small print, you see it looks like a scam. Do you want an out-of-state lawyer loaning you money to fund your case or having the right to review your case lien HIPAA documents? I'd steer clear unless they answer all my questions, starting with why an out-of-state firm uses a marketing firm with the same name as their law firm. Hire a local lawyer at Ehline Law Firm instead. Not only will we help you locate a lien doctor to treat you now and get paid later, but we will also negotiate their bill down when the case is over.
If an out-of-state law firm masquerading as a California lawyer wants to keep a portion of the medical lien reduction, or you get stuck with a high-interest case funding loan, don't do anything without contact us first! Additionally, if these mighty seeming law firms tell you they will waive costs like fees for ordering police reports, or medical records, beware that statements in advertising such as this violate California law. This is not a reputable car crash lawyer for you or your loved ones to retain!
What goals For You?
One goal is getting the car accident victim the best possible results. The cost to cope with intrusive surgeries, hospital medical expenses, vehicle rentals, lost wages, repair bills, and painful, steep debt stress can ruin your life.
A road collision along Hawthorne Boulevard from an unsafe lane change, swerving, a speeding vehicle, distracted driving (eating, chatting on the phone, texting), or minor fender-benders can cause severe physical injuries, including brain damage or wrongful death concerns.
Our car accident lawyers in Torrance have a keen grip on the survivor's guilt many auto accident victims face.
A car crash survivor who accepts an amount less than its actual value will be on the hook to pay back past-due bills and fees out of pocket. You can counter your depression by retaining a superior quality, turbo-charged car accident legal representative after your motor vehicle accident injuries.
Our skilled, superior-quality accident attorneys in Torrance and our helpful, caring staff will create a guilt-free trajectory, guiding you and your loved one's car accident to recover compensation for a more significant amount.
Cases Similar to Yours We Take
Our experienced law group has handled hundreds of tort damages cases. We can provide guidance and skill, avoiding important slip-ups that lead to disputes and delays. Whether your crash was a major or minor impact accident, our trustworthy legal professionals can positively change your life. Are you stuck with expensive medical care and a subpar personal injury lawyer? Our law office can take over your case.
What Makes Our Legal Team Different?
6-star Southern California quality
Respected in the local community and courts
We have won multiple awards from peers, news media, and clients for our years of service.
Our top gun advocates will gather information and protect your family member and financial welfare and security. Our highly trained maverick national trial lawyers will fight for the complete list of damages you deserve for your Torrance car accident case. (Different types of accidents, including bicycle, pedestrian, skateboard, or motorcycle accidents.)
After treating your doctor for ongoing medical procedures, call (424) 999-7246 for more information about car crashes. Get the compensation you deserve in all types of motor vehicle accidents from insurance companies and others.
Claims for Permanent Injuries
Winning The Most Payment for Torrance Car Crashes
Injured residents and tourists have the same legal rights and obligations to obtain money for damages. Damages are a payment that must compensate for the injured victim's losses from a road crash caused by the negligent actions of the other responsible party.
After serving their car accident insurance or court claim, injured parties will file a settlement demand package with the at-fault party's insurance company. This is a way of reporting your damages and amounts due. We'll negotiate your unique case through the whole process to ensure you are happy with the money and can survive off these funds.
Hiring Various Case Experts
Our Torrance car accident lawyers will hire the right investigators, seek order and injunction, and do everything possible to lessen the client's burden in our search for financial compensation. We'll aggressively seek reimbursement and obtain an appropriate amount by calculating each piece of evidence. We may use specific experts and complex legal formulas to determine the rest of the dollar figures.
That's the key to how a Torrance car accident attorney can inspect your case and prepare it for success. Our top priority is to hear what you say about the matter and act in your best interests to secure maximum financial compensation for you. Everyone on our team believes it's the client who matters most. We'll worry for you with excellence is our objective. Call our American association of Justice today to learn more about our client commitment.
Bonus Information: Following your doctor's advice helps you obtain maximum financial compensation for damages.
Answers About Car Accidents
What is the typical car accident settlement amount in Torrance, CA?
Determining the exact amount of compensation that will be paid following an accident in the city of Torrance can be challenging due to the private nature of the settlement. Even when it's publicized, the amount can vary depending on the accident's unique characteristics.
Getting the compensation you need following an accident can be difficult, especially if the other party's negligence causes it. Were you or your family members struck in a drunk driving incident? Want the best possible outcome for your circumstances? Before recovering damages, determining legal liability is your first step. We can help you determine the exact amount of compensation that you should receive.
Do I need a car crash attorney in Torrance?
It's up to you whether or not you need a car accident lawyer in the city of Torrance. However, it's important to note that handling the claims process can be very time-consuming and challenging. With help from our network of lawyers, you can get the support you need to get through the complex, stressful process.
How much does a Torrance car accident lawyer cost through Ehline Law or Our Referral Network?
Our network comprises experienced personal injury lawyers who work on a contingency fee basis. Our network lawyers typically charge a pre-suit fee of around 33.33% of the settlement amount for cases that have already been settled. On the other hand, cases involving lawsuits usually carry a 40%-45% post-suit fee. Don't be fooled by gimmicks offering you a 10% discount from a network of lawyers not even in California! If you are referred by one of our attorneys to another lawyer, we will stay involved in the case. Our business helps you and your loved ones bypass financial stress to bring you a brighter future.
What should you expect by working with a car accident lawyer from Ehline Law's network?
You can contact one of our network lawyers by filling out the form below or calling us. They will then contact you to discuss your case and start gathering documents. Once the medical bills have been submitted, your lawyers will then begin to gather documents and submit them to the insurance company for approval.
Usually, cases settle without a lawsuit being filed if an agreement is reached.
We'll stay in constant communication to give you confidence you hired the right Torrance law firm.
How long will it take to investigate a car accident claim in Torrance?
Depending on the type of case you're dealing with, a settlement can take up to a year to reach. However, with the help of our network of lawyers, you can expect to get the support you need to get the best possible outcome.
What happens once my car accident case is settled?
After the case has been settled, all of your outstanding fees, including those related to your lawyers, medical bills, loans, and other expenses, will be taken from the settlement amount. You'll then receive all the other benefits of a settlement.
Most Common Causes Of Automobile Accidents
Below are the most common causes of crashes in our lawyer's intake file as new clients in Torrance, CA, over the last decade. Our most experienced lawyer doesn't just handle driving under the influence hit-and-run cases on a contingency fee basis.
We swiftly help clients recover compensation for the following types of car and road traffic accidents:
T-bone / Side Impact Crashes
Drunk Driving / Hit and Runs
General Negligence
Single Car Accident Claim
Sideswipe Accident
Rear-end Collisions
Head-on Collision
Vehicle Rollover
Speeding Related Car Wreck.
Statistics About Torrance Motoring Accident Claims
As the city grows, so will the population of people who travel its streets and roadways. As a result, Torrance will likely experience an increase in car collisions, motorcycle accidents, truck accidents, bicycle accidents, and pedestrian accidents in the coming years.
The first statistics involve OTS using the Empirical Bayesian Method. The goal of the crash ranking method is to provide a comprehensive view of the various factors that affect the occurrence of a crash. It considers the impact of these factors on the observed crash counts and the vehicle miles traveled.
The weight assigned to these components is then carried out in a way consistent with the Bayesian method within the locale of Torrance, CA. This city is best known for collisions along Hawthorne Blvd. and Pacific Coast Highway, connecting Los Angeles County to Orange County in the South.
Our experienced personal injury law firm heavily litigates car accident law claims, and we know that the frequency and severity remain significant. In 2020 alone, the California Office Of Traffic Safety (OTS) reported 567 "Fatal and Injury" traffic collisions within Torrance.
Of these fatal crashes:
39 were alcohol involved
34 motorcycle accident cases
29 involved pedestrians, and;
Twenty-five reported bicycle accident events during this same period.
These numbers do not include CHP and freeway crashes running through Torrance or shared jurisdictions that can be found on SWITRS. You can find their most recent OTS data on their website or by contacting them directly here.
The City of Torrance ranked in Group B (61 cities, population 100,001-250,000) with a 27/61 OTS rating for fatal auto accidents. Failure to hire the right attorneys in Torrance, California, could hamstring your economic recovery against the car or other motorists involved in harming the car accident victim.
California Motoring Laws In Torrance
It's important to note that numbers from SWITRS may not match the numbers reported by the OTS or local law enforcement agencies, as they may include different types of collisions or use other criteria for determining the location of a crash.
To get the most accurate and complete information on traffic collisions in Torrance, it is recommended to check with the local authorities and CHP. California's complex driving laws are hard to grasp as a survivor. You must contact a top car accident lawyer before dealing with insurance carriers.
We can confidentially discuss information about your accident.
We help clients appraise their cases during a free initial consultation at our California law offices.
Contacting an experienced Torrance car accident lawyer at our law firm is the right way to seek justice. After all, you may be entitled to obtain more financial compensation than you think you can from your accident in Torrance.
Not wearing your safety belt during a road accident can wipe out your pain and suffering damages. All passengers 16 years of age must wear a safety belt.
Auto Accident Reporting Rules of Torrance Police
As municipal police, Torrance PD has no legal duty to protect your car accident claim. Police aren't obligated to create police reports for every crash. But you have a legal obligation to report your collision to the DMV.
Reporting Accidents To The DMV
You must file cases of death, injuries, or damage worth over a sum certain within ten days according to California Vehicle Code (CVC) §16000. The best lawyers will swiftly handle these items for clients to put their minds at ease when they comply with the law. Our Los Angeles law group offers free consultations if you are hurt and confused.
Accident Report to Law Enforcement?
CVC §20008 requires vehicle operators in crashes, including hit-and-run accidents, to make a written police report about the impact to the Highway Patrol or local precinct if the police car fails to appear and document the other driver's negligence.
Any injuries or fatalities must be reported within 24 hours of the crash. Our top-rated team offers this service free of charge to new clients after a terrible auto accident.
These are the results-oriented tactics our on-site personal injury attorney offers daily on the client's behalf as part of our business operations. Our storied history and success rate are remarkable, so why not hire us first?
General Road Rules
Distracted driving and driver fatigue are significant causes of severe injuries and wrongful death auto accident cases. LA, CA, remains the road rage capital of the United States, seeing many hit and crash-cases and pedestrian accidents.
All drivers must be licensed, minimally insured, operate a registered vehicle, and obey all posted speed limits.
During darkness or bad weather, you must drive safely for the conditions present.
It would help if you yielded to oncoming vehicles because the law preempts people from disrupting traffic flow.
Drivers must not hit the hindquarters of vehicles by following too closely.
Sudden stops by the lead vehicle will require an auto behind them to maintain a safer space cushion.
NO TALKING ON CELL PHONES! It would help if you avoided handheld devices or distractions while behind the wheel.
Running red lights or traffic signals is a no-no.
Our law office has also seen a spike in speeding wrongful death actions since the COVID-19 lockdowns of 2020 along Hawthorne Blvd.
Torrance School Zones?
School zone accidents can be hazardous because they often involve children, resulting in serious injuries or death.
Some reasons why school zone accidents are dangerous include the following:
High pedestrian traffic: School zones typically have a high volume of pedestrians, including children who may not be paying attention or who may not understand the dangers of traffic.
Distracted drivers: Many drivers in school zones may be distracted by their phones, the radio, or other distractions, increasing the risk of accidents.
Limited visibility: In some school zones, visibility may be limited by parked cars or buildings, making it difficult for drivers to see pedestrians or other vehicles.
Reduced speed limits: In school zones, speed limits are often reduced, making it more difficult for drivers to react to unexpected situations or sudden movements by pedestrians or other vehicles.
High traffic volume: School zones are often located on busy roads, which can increase the risk of accidents.
Lack of traffic signals: Some school zones may not have traffic signals, making it difficult for drivers to know when to stop or yield to pedestrians.
Lack of proper infrastructure: Some school zones may not have adequate infrastructure such as sidewalks, crosswalks, or speed humps to protect pedestrians and make it easier for them to cross the road safely.
Lack of enforcement: Some school zones may not have enough enforcement to ensure drivers obey traffic laws and drive safely.
It remains vital for drivers to be extra cautious and aware of their surroundings when driving through school zones and obey all traffic laws, including speed limits and rules for stopping and yielding to pedestrians.
Also, Parents and school administrators should actively participate in educating children about traffic safety and advocate for better infrastructure, enforcement, and enforcement of traffic laws in their school zones.
Statute of limitations For Car Accidents
Your bodily injury deadline requires you and the survivors to sue someone within two years from the crash date. Exceptions may apply to shorten or lengthen this two-year time.
Car wreck survivors have three years to file a lawsuit for damaged property. But unfortunately, suing the government shortens the period. (usually six months). You can trust our auto accident lawyer to determine everything on your behalf.
Common Injuries In Car Accidents
Our very best car accident attorneys have the legal expertise to help crash victims with vehicle fatalities and common car accident injuries, including:
Open fracture femur breaks, broken ankles, skull or pelvis cracks
Missing digit: nose, ear, fingertip, or foot amputation
Deflation injury/collapsed lung
Open cuts, scars, and wounds
Facet Joint Syndrome
Edema swelling joints
Hairline fractures
Whiplash/cervical lordosis
Migraines
Friction Burns
Scrapes or cuts
Cracked ribs
Aching Joints
Slipped disk
Bruising
Scratches
Bleeding
Head Injuries, including traumatic brain injuries.
Additionally, whiplash can cause severe spine injuries, nerve damage, internal organ damage, or paralysis. It's best to hire car accident lawyers to help you find a caring physician after an automobile accident.
Insurance Laws An Experienced Torrance Car Accident Attorney Must Know!
Knowing what not to do and taking the proper steps is just as important. Critical thinking is vital. California's insurance law system is tort-based, meaning if you cause a road accident and the insurer refuses liability on your behalf, a lawsuit can be lodged against you.
It is not in your best interest to give anyone a recorded statement, admit distracted driving, etc.
All you have to do is provide personal information at the crash site.
The adjuster isn't concerned about how the accident happened and looking for a way to blame you. You must pay out of pocket if you do not buy enough insurance protection.
Our experienced Torrance car accident attorney will hold those responsible legally liable for their portion of legal responsibility.
What Is 15/30/5?
Mandatory law requires that vehicle operators have $15,000 for one victim and $30,000 for bodily injury or death to more than one victim. California requires a $5,000 minimum property damage coverage. (Your vehicle damage won't be covered).
A negligent party like Uber, Lyft, or FedEx must cover hired common carriers by buying a higher commercial insurance policy. Our aggressive legal team will trace these coverages to maximize your compensation.
What is an Uninsured And Underinsured Motorist?
The insurance code law requires the insurance company to present customers the option to buy or reject/waive uninsured motorist (UM) and underinsured motorist (UIM) coverage at the time of purchase. Failing to carry insurance has wide-ranging effects for the defendant and the plaintiff in a Torrance Motor Vehicle Collision.
Your UM coverage kicks in when an irresponsible or illegal driver fails to carry or maintain updated insurance. UIM motorist coverage helps cover the difference between the driver's more minor policy and the actual damages of car accident survivors.
Another smart option is UM Property Damage (UMPD). UMPD covers your items when someone with low coverage strikes your car up to your portion of insurance policy limits. (This collision insurance may cover dents, floods, issues surrounding acts of god, etc.)
When an unidentified driver flees the crash scene illegally, UM, UIM, and UMPD can be tendered. However, your legal fees and financial needs in these personal injury cases are only paid upon proof. Our Torrance personal injury attorney with argue with your provider over issues of pure comparative negligence and the ultimate degree of responsibility to pay portions of settlements. Our lawyer will take steps to prove someone else's negligence caused your accident in Torrance.
They are purchasing Other Forms of Car Insurance. California state insurance laws represent a floor when it comes to buying coverage.
You can amend your policy to secure medical payments coverage (Med-Pay), liability insurance, comprehensive coverage (Comp), and to add theft protection. Our firm's Torrance auto accident attorney can help negotiate a fair and reasonable victim's recovery for the defendant's portion of causation for the plaintiff's pain, suffering, serious injuries, or familial death. Call our Torrance office if you are confused or need guidance. Our top trial lawyer will press the agent to accept the risk of your car accident case and cover the legal fees for all personal injury cases.
Our law group will seek fair compensation under "first-party," "additional" payments covering your hit-and-run accident in Torrance. (Read more car accident tips here). With over 30 years of combined experience, our expert attorneys should be able to help 24/7.
Negligence Requirements
California is an at-fault state. Negligence laws require the survivor to prove the other driver is liable. State rules of pure comparative negligence reduce the plaintiff's financial recovery by their partial percentage of fault. Luckily, if the survivor caused 98% of the vehicle crash, they could still collect 2% of the award.
An attorney from our Torrance firm can help you stave off comparative negligence defenses. (poor road conditions or defective red light) Public agencies and officials must pay fair compensation for your government claim. Multiple defendants could end up embroiled in court proceedings.
Types of Damages Available in Car Accidents?
Punitive damages are generally only available for intentional acts and are not covered by auto insurance in most cases. So we will leave this legal discussion to general circumstances.
There are two significant damages available for a victim to recover in a Torrance motoring accident, as follows:
Special Damages
General Damages.
Special Damages In Vehicle Accidents
Special economic damages are for tangible financial losses, as will be discussed.
Lost Wages from Car Crash?
Yes. This is a significant type of damage available. Be prepared to suffer a massive loss in the past and future lost wages in all minor and considerable collision cases. Lost income, especially future earnings, can bankrupt families and lead to a terrible divorce. We'll do a fantastic job on your accident case immediately to diminish the risks attendant to these situations. We can also help you file unemployment claims and even SSI for an extended period.
Medical Expenses and Lien Providers?
Yes. We can help clients find lien doctors who will agree to treat their injuries today and get paid later. Your doctor's orders may be to visit another physician and other medical professionals. We represent injured clients seeking reimbursement from the other driver or at-fault party to negotiate payment to treating medical care providers, even if your insurance won't cover these experts.
Our superior advocates will then fight to help clients receive compensation from at-fault parties for reasonable care and damages covering your doctor's appointments. This is one way we efficiently spread financial resources and use the Torrance legal system to our advantage.
We can help clients obtain money for medical bills and expenses like:
Prescription drugs
Surgery, hospitals
Rehab, mental health
Chiropractors
Massage therapy
Physical therapy, or
A medical professional prescribes valuable items like neck braces, walkers, crutches, or wheelchairs.
Property Damage
Property damage claims would include vehicle damage compensation even if you weren't hurt. This helps replace or repair vehicle accidents.
An educated attorney can help estimate and assess your total losses so you can recover payments you made by adding up bills, receipts, pay stubs, proof of self-employment income, surgery, and car repairs.
General Damages
General damages are intangible losses like pain and suffering and severe emotional distress. There is no formula to prove them; it takes many lawyers to prove them. They remain the most significant item of damage recovery.
Pain And Anguish from Crashes include:
Mental anguish or emotional distress, non-economic damages
Loss of enjoyment of life/consortium
Pain and suffering
Disfigurement
Bother.
Suppose you or a loved one suffered an ongoing catastrophic injury or someone passed away in a car wreck. In that case, you could seek loss of consortium damages. Our talented legal team knows you need legal counsel's help dealing with third-party motorists, their employers, or government agency. Don't say anything about your case until you retain legal counsel at Ehline Law.
Find out about an attorney-client relationship today. We can also help with employment disputes arising from an MVA.
Third-Party Payment Options
Government Claims: When government entities create dangerous conditions like an unsafe roadway, a trained Torrance car accident lawyer can explain whether the City of Torrance faces roadway hazard liability.
Auto Defect Claims: Third parties might contribute financially if a car part manufacturer's faulty product defects or recalled product was the problem (defective airbag, etc.). Our top Torrance area trial lawyer reviews the evidence, explaining potential financial outlets providing product liability payments.
Particular Problem: Not having basic auto insurance can prevent you from securing pain and suffering damage payments.
Where To Go After a Torrance Car Accident?
Go Here for Best Hospitals: Torrance, California, has several highly-rated hospitals. Here are some of the best hospitals in Torrance:
Providence Little Company of Mary Medical Center Torrance: This hospital's emergency care has been recognized for its high-quality care in several areas, including cancer, geriatrics, and orthopedics. It is also a designated stroke center with a Level II Trauma Center.
Torrance Memorial Medical Center: Chances are this is where the ambulance will send you. This hospital has been recognized for its high-quality care in several areas, including cancer, geriatrics, and orthopedics. It is also a designated stroke center with a Level II Trauma Center highly recognized nationwide.
Harbor-UCLA Medical Center: This hospital is a Level I Trauma Center with the highest level of trauma care. It is also a teaching hospital known for its research and specialized care in cancer, cardiology, and neurology.
Kaiser Permanente South Bay Medical Center: This hospital is known for its primary care, preventive medicine, and general surgery services.
MemorialCare – Long Beach Memorial Medical Center: This hospital has been recognized for its high-quality care in several areas, including cancer, geriatrics, and orthopedics. It is also a designated stroke center with a Level II Trauma Center.
These are just a few of the top hospitals in Torrance, CA. It is always recommended to research and check the ratings and the services they offer before choosing a hospital. When seeking medical treatment for an auto accident injury, being honest with your doctor about your symptoms and any previous injuries or medical conditions is essential.
Post Accident FAQs
You will never recover maximum compensation when you wait multiple weeks before visiting a physician or medical professional for symptom treatment.
5 Smart Steps After A Car Accident in Torrance
Stop, render aid, and provide papers, including their insurance information and driver's license numbers, when road conditions are safe for validation purposes. Call the Torrance police, California Highway Patrol (CHP), or LA County Sheriff by dialing 9-1-1. (Freeways off Torrance will see CHP as the responding Department)
You Must Seek Prompt Medical Attention. Never self-diagnose your injuries, even if you think you received only minor, common car accident injuries like whiplash caused by your car crash. Talk to our best car accident lawyers in Torrance, CA.
Collect driver's license information from the other party, including their cell phone numbers. Take pictures, but don't post to social media. You must try to recall or record the license plate number, vehicle description, and the identifying traits of the at-fault driver for the police. Law enforcement can investigate the crash scene and try and hunt down the at-fault driver guilty of distracted driving. (Learn more about evidence-gathering here).
Normal Case. If parties comply with the law, your next step is filing a claim with the defendant's insurer.
Hit and Crash. You must wait for emergency services if the at-fault party flees the scene. If the police fail to identify the at-fault driver and you bought the right coverage, insurance companies will generally pay you within your policy limits. But your policy will contain a best efforts provision forcing you to make an insurance claim when you are stable, etc.
What not to tell your doctor?
There are certain things you should not tell your doctor when treating for an auto accident injury:
Downplaying your symptoms: Do not downplay your symptoms or try to make them seem less severe than they are. This can lead to an incorrect diagnosis or inadequate treatment.
Exaggerating your symptoms: Do not exaggerate your symptoms to receive more compensation or a larger settlement. This can lead to unnecessary tests or treatments and can harm your credibility.
Lying about previous injuries: Do not lie about prior injuries or medical conditions, as this can affect your diagnosis and treatment.
Omitting important information: Do not miss important details about your medical history or medications you are currently taking. This can affect your diagnosis and treatment.
Discussing the accident details: Do not discuss the details of the accident with your doctor, as this is not relevant to your medical treatment and can be used against you in court.
Discussing legal matters: Do not discuss legal issues or the potential settlement with your doctor, as this is not relevant to your medical treatment and can be used against you in court.
Not following through with treatment: Do not fail to follow the recommended treatment, as this can harm your health and be used against you in court.
Not being honest about your symptoms: Not being honest with your doctor about your symptoms and how they affect your daily life can affect your diagnosis and treatment plan.
Ultimately, when seeking medical treatment for an auto accident injury, it is essential to be honest with your doctor about your symptoms and any previous injuries or medical conditions, but also avoid discussing the accident details legal matters and not following through with recommended treatment.
Follow Legal Advice!
We provide information for a reason. If your goal is a decent recovery, following your lawyer's advice is critically important. You can proceed with a written claim for damages against the responsible person's insurance provider.
Some half-cocked plaintiffs wish to file lawsuits in court instead of negotiating with an insurance agent. But a first-party insurance company will require binding arbitration to address your claim. Taking legal action can feel overwhelming.
TIP: Don't accept the first offer. Never try to recover compensation from the insurance claims adjuster without receiving legal advice explaining the entire legal process.
Get A Free Consultation From An Honest Car Accident Lawyer In Torrance
Were you injured in a car accident? Are you another firm interested in sending us personal injury referrals? The reality is clients will receive more money by hiring us! A car crash in Torrance is scary enough. That's why our network of Torrance car accident lawyers is here to make your personal and financial recovery as easy as possible.
Clients throughout LA can also transmit their detailed contact information to receive the benefits of your free consultation online. Speak with a professional attorney. Dial (424) 999-7246. Call us today for a free consultation over severe injury cases in South Bay or nearby cities. Our compassionate team is available 24/7 to offer legal assistance, addressing all your concerns and inspiring client confidence.
*Member – Consumer Attorneys Association
---
We proudly serve the following Torrance zip codes: 90501, 90502, 90503, 90504, 90505, 90506, 90507, 90508, 90509, 90510. Our best lawyers can even help injured victims in Greater Los Angeles County recover damages from Long Beach to Orange County locations like Santa Ana to San Juan Capistrano.
Michael Ehline is an inactive U.S. Marine and world-famous legal historian. Michael helped draft the Cruise Ship Safety Act and has won some of U.S. history's largest motorcycle accident settlements. Together with his legal team, Michael and the Ehline Law Firm collect damages on behalf of clients.
We pride ourselves on being available to answer your most pressing and difficult questions 24/7. We are proud sponsors of the Paul Ehline Memorial Motorcycle Ride and a Service Disabled Veteran Operated Business. (SDVOB.) We are ready to fight.