Personal Injury Definitions
---
What Is A Personal Injury Under Tort Law?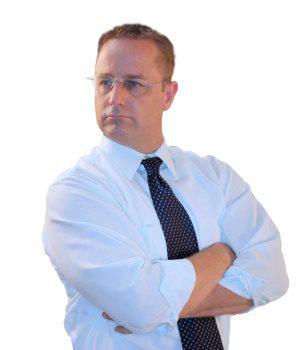 One of the questions people often have is "What is a Personal Injury?" A personal injury is an injury to an individual's person caused by another party.
People who bring insurance or court claims to recover money for their injuries use personal injury law.
Personal injury lawyers are the state bar members who will usually file a personal injury lawsuit on behalf of a hurt plaintiff such as you.
Is this making sense so far? Good, because this is only the tip of the iceberg.
Tort Law Basics
First, let's understand that this is all to be handled under what law students call: "Tort Law."

So let's try it this way. Annually there are millions of accidents of various types. These can result in thousands of fatalities and millions of people injured.
What if an accident causes injury or death?
Personal injury law enables injured victims like you or your family to get money for your reasonable losses in a tort case. A tort case can also include losing a loved one in wrongful death. So the suffering survivors get money.
Because of the risks and rewards in bringing a case, plaintiffs hire local, specialized "personal injury attorneys." And these experts near you help devise the plaintiff's tactics to win money. The end game is M-O-N-E-Y!
So naturally, these advocates know how to maximize the compensation a tort victim can receive. At least you hope they know what they are doing, right?
---
So What Exactly Is A Tort?
The thing to understand about tort law is that it does not involve criminal charges. Generally, California tort claims are tried in civil courts. But arguably, you can bring a private attorney general's action in an unfair business practices case under a Business and Professions Code §17200 lawsuit.
But complicated mixed bag claims are not the only cases. What if someone gets charged with a criminal violation for death or severe injury? Criminal law would be the law of the case.
So penalties will not be a part of your civil tort case. Are you getting this so far?
In other words, the criminally charged party can't be tried in a civil court for a criminal act.
The civilly liable party accused of a criminal violation will have that case heard in criminal court. There they get prosecuted by a DA or City attorney on behalf of the state. The state is the victim in that case. The criminal's sentence can include fines or jail, or some other penalty.
But you as a tort victim can still sue the wayward defendant in a civil court if they hurt you or killed your loved one while the guilty criminal is behind bars.
---
Are Traffic Accidents The Largest Percentage Of Tort Law Cases?
Probably. There remains a significant percentage of tort cases brought involving traffic accidents.
Mostly, these include negligence when the liable party's actions were reckless or careless. That means actions or inaction led to the incident.
The next type of the main tort case is from slip and fall incidents that occur in a public place, business, or property.
Santa Monica personal injury lawyers are very familiar with these types of claims. And this is because of all the tourism in this city.
In these cases, the property owner has been careless. And this defendant may be entirely responsible or partially liable.
The other kinds of cases that involve tort law are:
Medical malpractice claims
Dog bite attack cases
Defective product claims, etc.
This type of case may also include defamation of character.
---
What Are The Fundamentals Of Tort Law?
Tort law has different fundamentals that apply to personal injury cases. Also, some elements may differ from one state to another. These claims will take place in the jurisdiction of the mishap, the plaintiff's business or residence location. But this is based upon local or federal laws.
The most common claims that may involve parties in different places or even different states would be product liability.
Product liability laws include:
Defective products design.
Manufacturing defects; may include distributors and retailers.
Another part of product liability law is the failure to warn of potential hazards; which can include the requirement of instructions or directions for a product that can be dangerous if improperly used.
---
How Do You Bring A Legal Action Under Tort Law?
You, as the plaintiff, bring a legal action in tort law against the liable defendant.
Typically, you hire a lawyer to do this for you.
Claims are negotiated with an insurance company. If not civil litigation commences in a civil state or federal court.
Claims are often settled satisfactorily before trial.
If not resolved, the case goes to a jury. If you win, the panel awards you monetary compensation.
Some lawsuits brought in civil court rely on tort law in class action claims. In those complex cases, there will be more than one plaintiff. Most of us have seen national TV class action campaigns for Vaginal Mesh and Asbestos claims, right?
So in some cases means there will be many plaintiffs' who have suffered harm by the same cause. And his could be something like a defective product, drug or automobile. The plaintiffs will share the award here. And usually, the split is based upon a percentage of the degree of harm sustained by each wrongdoer.
In class actions, sometimes a gift certificate is awarded to most class members, and the main award goes to the original one, or two class members and a ton of money go to the lawyers.
Damages for most personal injuries include:
Lost wages
Future costs of permanent or temporary disabilities
Emotional pain and suffering
---
Is A Wrongful Death Also A Tort?
Yes. Except here, the damages are for non-contact injuries to you.
In wrongful death claims the damages will include money for:
Loss of companionship
Loss of earnings
Funeral and burial costs
The defendants in these personal injury cases will use sneaky defenses and insurance company tactics. The reduction of the settlement or jury award remains the goal. In any event, individual injury cases are the specialty of the tort law lawyer.
These are jurists who can litigate a solid court case against the tort defense attorney's case. In these types of claims, the damages, your Los Angeles, wrongful death attorneys, for example, will include your other losses too.
To learn more, contact a personal injury attorney at Ehline Law Firm (213) 596-9642.
---
If you have more questions you can contact a personal injury lawyer in Los Angeles today at Ehline Law Firm. We also have a great legal blog here to learn more about the latest accident law news and laws. Go here for Car Accident FAQs.