Inattentive Driving Accidents and Recovery of Compensation
---
Call Today: (213) 596-9642
---
Most motor vehicle accidents are caused by distracted driving. Most specifically, texting while driving on an Apple Watch or Android phone, for example. Despite state laws in California prohibiting the use of hand-held cell phones for texting, or communication, distracted driving is still a leading cause of car accidents in the State of California.
Of particular interest, it is illegal to operate a motor vehicle while driving and use a smartphone unless it is an entirely hands-free device. And it can be reckless and even illegal to eat and drink beverages while driving, even if they are non-alcoholic.
Contents:
Distracted driving can be a scourge on the road. When faced with another driving striking you or your vehicle, there are many considerations. Some defendants were on the phone or doing their hair. So they became distracted, and you ended up in the hospital.
Obviously, there will be a need for skilled medical and legal help. When drivers get preoccupied, they are not carefully driving for road and traffic conditions. There could be severe issues.
This distraction can happen for many reasons. So they could be playing with the radio, answering the cell phone, or texting. Drinking coupled with high blood alcohol concentration can mean certain death. Teens are most at risk, as they are constantly distracted and playing with smartphones and dashboard dials.
But all of these activities increase the risk of injury or death. Also, it increases chances for the occupants themselves. And it is also a risk for other drivers and pedestrians.
Ehline Law Firm is the car accident law firm with skills in these types of cases. And we have recovered millions for injury victims. Let us help you deal with this kind of situation.
What Are Some Common Causes of Distracted Driving Injuries?
According to the Network of Employers for Traffic Safety (NETS) study, two of the most common driving distractions are:
Dropping an item on the floor.
Spilling coffee.
Adjusting the radio or changing climate controls come next in the most common causes of distracted driving collisions.
Special Problem - Smart Devices.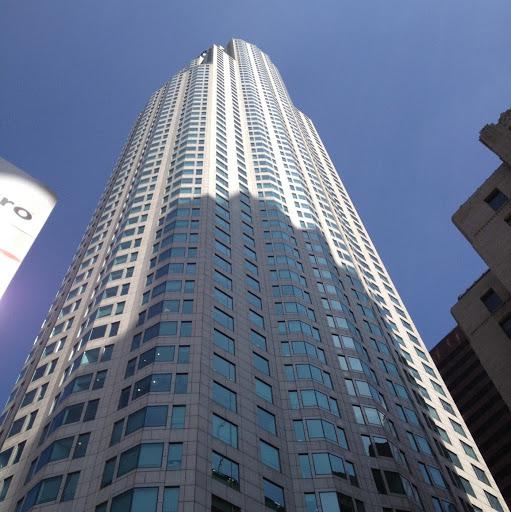 So what makes the new smartwatch trend so dangerous? Part of this involves the way that people use phones and watches today. Phones require a conscious effort to use. As a result, some people choose not to use them while driving. They understand that it causes distraction. But people use watches in different ways than phones.
Sometimes people use these devices without realizing it. Drivers used to check the time on their wrist may think nothing of using their watch to check a sports score. They may think nothing of changing the settings on their smartwatch. All of these cause crashes.
There are other everyday circumstances, including:
Typing in a GPS coordinate into your car's dial feature.
Operating the hands-free feature dials
Chatting with your phone to your ear
Talking to passengers in your car.
Eating a hamburger or hot dog.
Reading the newspaper.
Having an argument.
Changing clothing.
Applying makeup.
Shaving.
Facing these types of conditions, you can see why there are thousands of car accidents each day. Driving should never include reading the paper, applying makeup, shaving, or any other distraction that could cause danger. Even hands-free calls can cause some inattention.
Cell Phones and Driving are Never a Smart Choice?
Fidgeting with your phone is a no-no. Of particular interest, cell phones are a significant and increasing cause of these types of accidents. Also, drivers that are holding the phone talking or texting are four times at higher risk for a crash than those that are not distracted.
So this behavior alone could easily place other motorists and pedestrians at injury or death risk. Also, this lousy conduct extends to all electronic devices found in cars, including GPS units. So avoiding phone and GPS usage is key, according to the National Highway Traffic Safety Administration.
An article in Car and Driver magazine offered advice to drivers. It said that competent driving is the most crucial safety factor. And it is primarily achieved by paying attention while driving. Drivers can become distracted by anything.
So this could prevent them from avoiding specific issues under certain circumstances. And this could include using a cell phone while roads are icy or not tuning the radio at a busy intersection.
Apple Watch Causes Big Problems.
---
The Apple Watch is trendy. Millions use it to keep track of their daily walks or play their favorite music. When paired with an iPhone, the device is compelling. However, when used behind the wheel, it can be a matter of life or death. The large number of these watches on drivers' wrists is a unique threat.
And wrecks cause many car accidents and injuries. It is up to us to figure out how to reduce the number of accidents caused by this device. Smartwatches are a new type of device. They come with their list of challenges.
Because of the way that people use watches, these machines are more likely to cause crashes. Smartwatches will be used more like a watch than a phone when driving. This type of distraction to check the weather or type in a phone number is a unique challenge.
What are Some Unfortunate Examples and Stats?
The Tech Times reported on a similar case regarding the smartwatch. The site cites a UK based road safety charity. The Institute of Advanced Motorists, or IAM, showed that the watch increases distracted driving. The group says that Apple likely does not take responsibility for the danger of their devices.
The United Kingdom Department of Transport said that it would treat smartwatch distracted driving cases the same as ones, including smartphones. According to the CDC, at least eight people died each day due to distracted driving. Such crashes also injure more than 1,000 every day.
One of the most common causes of distracted driving is due to cell phone use. Expect that with the increased use of smartwatches that the numbers will further increase. For more information about the risk of such devices, please continue reading our site.
How Many Accidents Were Caused by Pokemon Go?
---
Pokemon Go is Not Just a Child's Game.
Pokemon Go is one of the most popular games on the market. The newest generation of the franchise is sweeping the U.S. and beyond. Players seek out rare types of Pokemon in real-world situations. This kind of game is often referred to as 'augmented reality.'
However, the expanded section of this game is causing many issues. Furthermore, there were many injuries and accidents due to the match. The Ehline Law Firm compiled a list of crashes caused by the game. Read below for more info. Email us to add to the list.
According to the UK Daily Mail, there were over 100,000 car accidents due to the game. The news reported on a study by researchers. These researchers stated that over 113,000 accidents happened in just the first ten days after Nintendo released the game.
What are Some Reported Accidents Caused Pokemon Go Players?
WAFB reported on a case in Maryland in July 2016.
The Wall Street Journal reported that a woman died due to a crash caused by the game.
In Australia, a driver crashed into a school while distracted by the game. The Guardian reported on the incident.
Syracuse.com even compiled a list of the number of injuries and accidents caused by the game.
This list includes a case in Alabama where a Pokemon Go player got robbed at gunpoint, reported in local media.
CBS 19 reported on a case where parents abandoned their two-year-old child to play the game. The child was crying for two hours while their parents were out.
Fox 10 saw a case where one player pranked others. This prank led to their phone thrown into a lake.
The San Diego Tribune ran a story about two men rescued by firemen. They fell off a 90-foot bluff while playing the game.
CNBC reported on a second fatal accident caused by the game in Japan.
Above are merely the reported incidents. We assume many more calamities go unreported. As attorneys, we get calls like this all the time. So we know.
What are the Distracted Driving Fatality Statistics?
Unfortunately, approximately 3,287 people die yearly in car accidents. Also, nine people die every day due to a preventable, distracted driving crash.
What Do the Distracted Driving Accident Numbers Show?
There is no test we can give for distracted driving, such as a DUI roadside sobriety check. So the numbers we do have for distracted driving are probably the tip of the iceberg.
25% or so of all traffic fatalities are reported to be caused by distracted drivers.
58% of traffic collisions reportedly involve teens, who also have the highest incidents of distracted driving issues. Teens aged 16-19 are involved in three times more distracted driving accidents.
As of 2015, 391,000 people were injured in distracted driving wrecks.
In 2015 3,477 people passed away in distracted driving-related traffic crashes.
In recent years the national traffic data has shown an increase in bicyclist and pedestrian deaths caused by distracted driving, while other traffic-related deaths have decreased.
There were approximately 130 more people killed during 2011 in pedestrian-related deaths than in 2010, which is a 3% increase. In this same year, the end of bicycle riders also increased at a rate of 8% or 54 individuals; at the same time, other motor vehicle deaths were decreasing.
What is the Public Health Data on Bike Accidents?.
The data during recent years did not fully explain the reasons for the rising deaths of pedestrians or bicyclists. At the same time, the media focused on issues such as distracted walking or being under the influence while walking. In the Public Health Reports, a journal by the U.S. Public Health Service and the Office of the U.S. Surgeon General revealed a new study.
Media Versus Reality. Compare and Contrast.
In this study, the increase in these types of fatalities does not go along with media focused reporting. Instead, the valid data shows distracted driving is responsible for this increase in deaths — such things like texting while driving is to blame.
Researchers at the University of Nebraska Medical Center used the Fatality Analysis Reporting System to study the data of fatal collisions. The information basis comes from the years 2005 through 2010. The study found a sharp increase in pedestrian and bicyclist deaths during these years. Moreover, distracted driving was a factor in these collisions.
The number of fatalities during these years went from 2005 with 344 deaths to 2010, with 500 deaths. Above all else, distracted driving remained listed as a cause.
Bicycle deaths during that period rose from 56 to 73 casualties.
Combined pedestrian and bike rider fatalities accounted for about one in ten traffic deaths.
Cell phone use was a leading cause of 18.6%.
But other reasons for distraction were listed.
These included changing radio stations.
In fact, even tending to a child or eating while driving remained causes.
According to one researcher, Fernando Wilson, the biggest problem is that pedestrians and bicyclists do not have protection in a collision with a motor vehicle. For example, in a car, you have a safety cage and bumpers.
Wilson is one of the study's authors and a professor at the College of Public Health at the University of Nebraska Medical Center. He believes non-motorized and motorized forms of travel, such as bike lanes, will reduce the increase in deaths.
Getting Justice In a Distracted Driving Case.
The Ehline Law Firm has dealt with cases like this before. So we hold wild parties liable for their accident and work hard to avoid them from happening again.
And if the criminal proceedings fail, civil law has a lower burden of proof. Also, such an accident calls for justice for the injury victims.
Furthermore, our attorneys have the skill and knowledge necessary to follow through every step of this process. Most of all, we assist people in getting the justice they desire.
Hence, if you or a loved one has become affected by such a crash, make sure you have the right legal team to represent. Hire a firm with the experience and care to see you through this process. Call Ehline Law or use our contact form today for a free consultation at (213) 596-9642.
Citations: