If we don't win, you don't pay.
Speak to the Attorney.
Born to serve.
633 W 5th Street #2890
Los Angeles, CA 90071
(213) 596-9642.
Date Modified: July 18, 2023
This remains the Ultimate Guide to WINNING Compensation for a Sports Injury.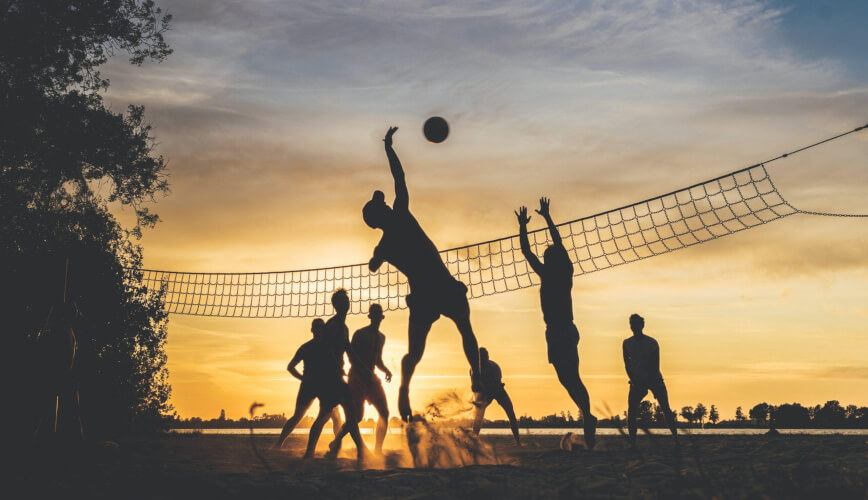 Seeking Legal Representation To Defeat Assumption of Risk Defense?
Accidents in professional sports can lead to devastating injuries and even end the career of professional athletes. Ehline Law and our pro and semi-pro sports injury attorneys have over 15 years of experience helping professional athletes, semi-professional, and school students in youth sports get the justice they deserve.
Whether you're a semi-professional or a professional athlete or represent your school district in sports activities, our experienced legal team can help assess your case and discuss your legal options.
Athletic Injury Statistics
A study by the Centers for Disease Control and Prevention revealed 8.6 million sports and recreational-related injuries between 2011 and 2014, with 65% involving individuals between the ages of 5 and 24. Males account for 61% of the country's sports and recreational-related injuries.
According to the National Safety Council, more than 409,000 injuries were attributed to exercise equipment in the United States, and hospital emergency rooms treat more than 775,000 children under 15 annually for sports-related injuries.
The Hopkins Medicine states that traumatic brain injuries are the leading cause of death from sports-related injuries. About 21% of traumatic brain injury cases in American children are due to sports activities. An estimated 50% of all head injuries sustained in sports activities happen during bicycling, skateboarding, or skating.
Who Do We Represent
Ehline Law and our pro and semi-pro sports injury attorneys represent semi-professional athletes and professional athletes playing in professional sports, such as National Football League, Major League Baseball, National Basketball Association, and National Hockey League.
Besides representing injured athletes, our attorneys help parents whose children suffer injuries while playing for school or college sports events and activities.
Types of Athletic Injury Cases We Handle
There are all types of injuries people can suffer during athletic activities, and some of the most common injuries in sports and recreational activities include the following:
Head and neck injuries
Back injuries
Broken bones and fractures
Soft tissue injuries
Contusions and concussions.
You must seek medical assistance immediately if you suffer concussions in contact sports or other injuries. Football players suffering repeated concussions while tackling other players are now developing symptoms of severe brain injuries.
Repetitive Injuries Are a Serious Risk for Sports Players
Many overlook repetitive or overuse injuries and consider them as non-serious, but repetitive injuries are deadly and can end a player's career. These injuries occur from the applied force, repetitive impact, and continued use of the same muscles and worsen with every impact or hit.
Arms, shoulders, elbows, and knees are critical body parts affected most by repetitive injuries. Every tackle, every throw, and every hit further affects the impacted body part, making it worse and worse with every game.
Several athletes died at a young age because of repetitive impact. For example, Matthew Gee's widow recently filed a wrongful death suit against the NCAA, claiming that repetitive hits to the head led to her husband's chronic traumatic encephalopathy.
Current and retired NFL and NCAA players have reported traumatic brain injury symptoms, and many are now coming forward, discussing their brain injuries and other health conditions.
Who Is Liable for Your Sports Injuries?
Injuries during sports or a game do not give rise to a sports injury claim, as such injuries are expected, and players agree to the risks when playing. Many professional sports leagues, such as major league baseball, National Football League, and many others, also require professional athletes to sign a waiver form, releasing them from liability in case of injuries.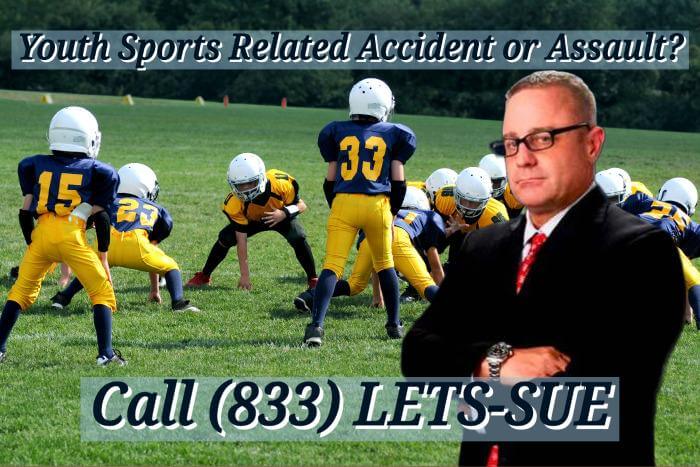 However, the liability waiver does not apply to dangerous pre-existing conditions, an individual's negligence, or intentional harm. Sometimes injuries may occur due to the negligence of the coach, school district, professional leagues, or another individual intentionally causing harm to another player. Injured athletes can hold them responsible for their injuries and bring a civil action.
There can be injuries that occur due to the use of defective equipment. In such cases, injured professional athletes or victims can hold the manufacturer responsible for the damages suffered. In schools where the coach fails to recognize a child's previous injuries or where the school does not provide a safe and reasonable environment for children to practice or play sports can lead to school district liability. The injured athletes can hold the school district responsible for the injuries sustained due to their negligence.
Athletes and sports players expect a certain element of risk during the game or activity, which is why they cannot claim compensation for any injuries sustained during those activities.
However, if another professional athlete intentionally causes harm during such activities, the injured victim may be able to hold them liable for their injuries.
Examples of Sports Injury Lawsuits
Let's go over a few examples of sports-related injury lawsuits.
Jury Awards $1 Million to High School Student
In 2012, a student, Kacey Strough, complained to his high school coach about his teammates throwing a football at his head. Despite complaining about having concussions, the coach neglected Strough's complaints, eventually leading to a severe problem.
Strough's condition worsened, and he required hospitalizations, with the doctors revealing a rare condition called cavernous malformation. He suffered from slurred speech and permanent brain damage, requiring a wheelchair to move around.
The family sued the school for negligence, and the jury awarded them $140,000 in medical damages and $850,000 in pain and suffering.
Football Head Injury Results in $4.4 Million Settlement
Scott Eveland, a 22-year-old high school senior, was playing football when he suffered a serious concussion. Instead of preventing the player from playing again, his coach put him in the next game, where he suffered another concussion and collapsed mid-game.
The school immediately rushed Eveland to a nearby hospital, where the doctors removed part of his skull to save his life. However, due to heavy internal bleeding, Eveland suffered permanent brain damage requiring a wheelchair. Due to the injuries, Scott lost his ability to speak or stand.
The family sued the San Diego school district, which eventually led to a $4.4 million settlement.
NFL Agrees to Settle Concussion Suit for $765 Million
More than 4,500 former players and their families brought a lawsuit against NFL for suffering dementia, depression, and other brain injuries due to blows to the head.
The lawsuit alleged that the NFL concealed the information about repeated concussions and their adverse impacts on the players and would rush injured players back into the field. After a long legal battle, the NFL settled the suit for $765 million.
When Should You See a Doctor about an Athletic Injury?
Professional or semi-professional athletes must seek medical treatment immediately when they sustain injuries. Waiting for an injury to heal by itself can further cause medical complications, which is why it is crucial to get medical care as soon as possible.
Sometimes, a serious injury may not be apparent following an accident, but symptoms may appear over time. The injured victim must keep track of the symptoms and request a medical examination and the damage to income or loss of careers, etc.
Failing to receive immediate treatment can put a dent into a sports injury claim. The insurance companies can argue that failure to seek treatment led to serious injuries or use it as evidence to state that the injuries are not as severe as the claimant states. On pro teams with the highest injury rates, negligence might be covered by an insurance company in the form of financial compensation and possibly covered under workers' compensation. So after you talk to your players union, speak with an experienced sports injury lawyer at Ehline Law Firm to pursue legal action, even in other states like Texas.
Schedule a Free Consultation with Ehline Law Sports Injury Lawyers
Ehline Law personal injury attorneys represent athletes and college/school students in personal injury cases against negligent professional leagues, school districts, or other individuals with sports injuries. Our law offices aim to get you the most compensation under the law. Our clients, including soccer players, basketball players, footballers, and others, know they can trust our multi-million dollar, award-winning legal team or attorneys, and so can you!
We can even help a pro athlete in certain cases, especially with CTE and other debilitating conditions. If you suffered injuries while playing professional sports in your school district or even at a private snowboarding event, contact us at (833) LETS-SUE for a free consultation with our legal team. We will fight hard to pay you MAXIMUM compensation on a no-win no, fee basis! Let us assist you today
Michael Ehline is an inactive U.S. Marine and world-famous legal historian. Michael helped draft the Cruise Ship Safety Act and has won some of U.S. history's largest motorcycle accident settlements. Together with his legal team, Michael and the Ehline Law Firm collect damages on behalf of clients.
We pride ourselves on being available to answer your most pressing and difficult questions 24/7. We are proud sponsors of the Paul Ehline Memorial Motorcycle Ride and a Service Disabled Veteran Operated Business. (SDVOB.) We are ready to fight.