If we don't win, you don't pay.
Speak to the Attorney.
Born to serve.
633 W 5th Street #2890
Los Angeles, CA 90071
(213) 596-9642.
2323 S. Voss Rd, Suite 244
Houston, TX 77057
(832) 592-1260.
Date Modified: June 12, 2023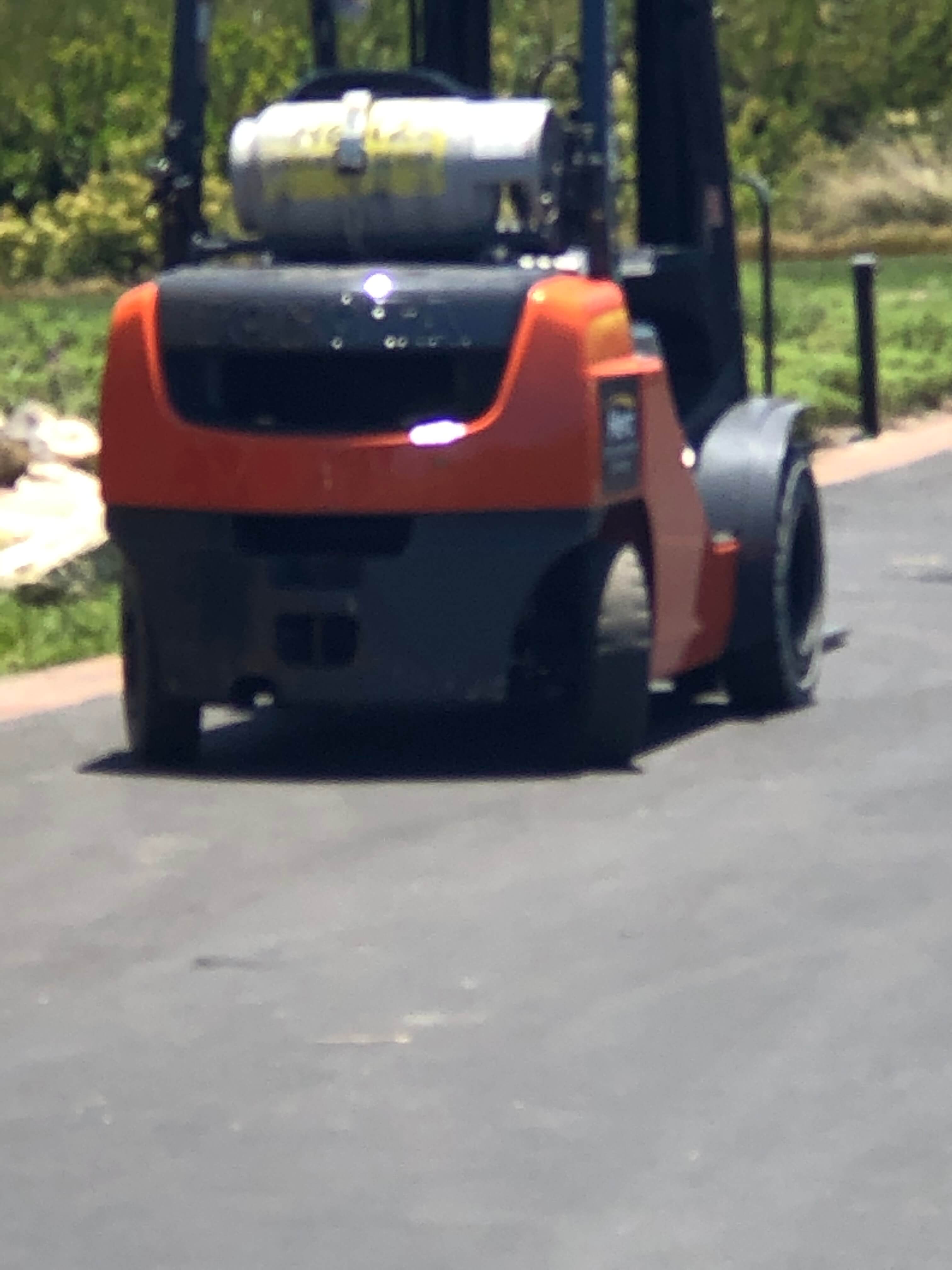 Forklift Injuries?
Congratulations on discovering the Ultimate Guide to Compensation for Forklift Accidents in CA.
Below, our superior, award-winning elevator accident lawyer, Michael Ehline, breaks down everything victims must know to obtain compensation for a serious forklift injury or fatality. Forklifts, such as powered industrial trucks and other heavy-duty machinery, are vital at construction sites.
Daily use of these for projects makes one prone to accidents at work. Statistics show that 35,000 to 62,000 injuries occur annually due to forklift accidents in the United States. A worker involved in an accident that includes these powerful machines usually requires an average of 13 days off work for recovery.
Forklift accidents are common and cause serious injuries. Victims can receive significant compensation if they prove they got hurt by negligence or mismanagement. That is why you should contact a lawyer immediately if you are involved in such an accident. They will help you file a proper claim for maximum insurance coverage. Ehline Law will help you in Los Angeles or elsewhere in California. Contact us as early as possible to talk to a forklift accident lawyer.
Why Do You Need a Lawyer After a Forklift Accident?
Workers' compensation benefits support victims of forklift accidents by handling their medical bills and paying them two-thirds of their lost wages. Claims are not always successful. An insurance company that doesn't want to compensate the injured victim can deny them based on technicalities. This is why you need a personal injury lawyer in your corner when this happens.
These lawyers can help you take on the insurance company and push for punitive damages if they believe they acted in bad faith. A forklift accident lawyer can file a third-party liability claim for additional compensation if they can determine the injury was caused by a third party.
The Best Forklift Accident Attorneys in Los Angeles
Getting the best forklift accident lawyers in Los Angeles is critical to you filing a successful workers' compensation claim.
Below are a few reasons why Ehline Law Firm personal injury lawyers are the best you can hire in Los Angeles:
We have won several workers' compensation cases for forklift operators, injured workers, pedestrians, and surviving family members.
Our law firm understands that not doing our best means you won't get what you deserve for injuries that are not your fault. Only the best and most motivated staff members handle your personal injury claim.
Attorney Michael Ehline worked as a contractor, day laborer, and warehouse worker before becoming a lawyer. He has experience as a forklift operator and understands the catastrophic injuries they can cause. Your pain and suffering are something he can relate to; thus, he is urging his legal team to get as much support as possible for you in your claim.
Michael Ehline has received several Super Lawyers Rising Star Awards and was acknowledged as the Personal Injury Warrior of the Year in 2016. As a former marine, he holds respect, compassion, and integrity in the highest regard. He looks for such qualities in those he hires.
You can get a free case evaluation with the best workplace injury lawyers in Los Angeles to help you know your legal rights after a serious accident. Our lawyers will help you determine whether you have legitimate workers' compensation claims or not.
Getting settlement helps victims get medical care for their severe injuries from forklift accidents. They also make up for lost wages while you recover.
As a personal injury law firm, we are always available to help you if you are ever involved in a Los Angeles forklift accident. We have a reputation for taking on insurance companies that try to take advantage of injured persons to minimize claims.
Call us as soon as possible to speak to any of our attorneys. We promise to help you get maximum compensation for your injuries.
Common Causes of Forklift Accidents
Knowing some of the common causes of forklift accidents is a step towards preventing them from happening. This protects forklift operators and other construction site workers, pedestrians, or drivers within the area.
Poor Training
A forklift operator that doesn't have sufficient training and experience can cause serious injury to themself or others.
Uneven Balance
Forklifts that are not balanced or have poorly secured loads lead to many forklift accidents. When the machine lacks balance, it will tip over eventually. Take some time to tighten the loose loads on the forklift and pitch its balance.
Poor Maintenance
You create a forklift hazard when your machine is improperly maintained or kept in safe working order. If you carry this out regularly, you will be able to identify the mechanical failure of all kinds in the forklift.
Manufacturing Defects
Design or manufacturing flaws contribute to forklift accident injuries. The manufacturer usually recalls these type of forklifts on the market and compensate customers for inconveniences caused.
Driving too fast
Moving at excessive speeds on the forklift is dangerous. This can lead to injuries at the work site. The faster you drive, the less control you have over the forklift. More often than not, such actions lead to crashes or tipping. OSHA recommends that operators move at five mph or less inside the warehouse.
Insufficient Warning and Markings
Your warehouse needs to create and maintain forklift zones. This helps people walking and those using the machines to stay in their lanes while they work. These markings help people to avoid danger.
Bad Turning
Balance is essential to a forklift's operating mechanism. When a driver turns sharply, the rear wheels will swing outward, making the machine imbalanced. It tips over in the end and causes a lift truck accident.
Forklift Accidents Injuries
A forklift accident at construction sites results in severe injury or even forklift fatalities. Some of these injuries include:
Traumatic brain injury
Damage to your internal organs
Internal bleeding
Broken back
Neck injuries
Fractured bones
Damaged nerve endings
Bruises and lacerations
Amputation
Wrongful death.
The type of forklift accident injury you suffer determines the amount of pain and suffering you might be going through.
Learn how a Los Angeles forklift accident lawyer at Ehline Law can help determine the steps to take when filing a claim.
This list of injuries only covers part of the forklift accident cases we handle. When another person is to blame for getting you hurt, you may be entitled to insurance and several other benefits. Bystanders or pedestrians who get hurt also have legitimate claims that our firm can help with.
Our goal is to help the victim get the maximum compensation they deserve with representation from an experienced forklift accident lawyer.
Does Your Employer Have Workers' Compensation Insurance?
To pursue compensation for a forklift accident case in Los Angeles, you should first establish whether your employer has insurance for workers or not. We have realized that many construction site employers don't have this. Even if this coverage is unavailable, we are ready to help you get compensation for your injuries through a personal injury action. If another contractor is responsible for the accident, we can also use a third-party claim against the responsible party.
At Ehline Law, we are prepared to help you or a loved one injured in a forklift accident. Our attorneys have the skills and experience necessary to help you get the compensation you deserve. Schedule a free consultation with us to talk to one of our forklift accident attorneys.
Proving Negligence
Many people mistakenly file a workers' compensation claim after an accident, following conventions when third parties may be responsible for the incident. Multiple companies and contractors work on a single project at a construction site. A forklift accident may not be your employer's responsibility but that of another, depending on what happened.
Manufacturers Liability
A manufacturer must design forklifts that ensure the safety of users and everyone around. They can be held liable if any issues from manufacturing put a user or pedestrian at risk. If they don't include appropriate warnings about potentially dangerous parts of the machine, users can again hold them liable. Construction workers who get injured in a forklift accident can contact our California forklift lawyers to help them file their claims.
Negligent Hiring
Our law firm can help you hold your employer responsible for your forklift injury in specific events. Negligent hiring is a classic example. An employer that fires you to operate a forklift should determine whether you have the training and certification to handle it or not. They should know whether you are fit enough for the job or not before hiring you.
Contact Ehline Law Firm for a free consultation on how to file your Los Angeles forklift accident claim.
Workers' Compensation Benefits and Damages
As a victim of a forklift accident in Los Angeles County, you are facing medical bills while dealing with lost wages. If you had a traumatic brain injury, you might be unable to work again. You should seek compensation for the injuries you suffer with the help of a forklift accident lawyer. Depending on the seriousness of your injuries, the attorney can get your settlement to take care of all your medical bills. Even future treatments due to the accident should be included in the calculation.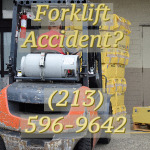 In terms of lost wages, the calculation looks at how much money you lose while recovering in the hospital. It is more serious when you have dependent family members who can't survive without you. When the injury is severe or requires amputation, you won't be able to work again.
As a personal injury law firm, we aim to help calculate your loss of this magnitude and secure a settlement that will take care of all these burdens.
Establish an Attorney-Client Relationship with Top Forklift Accident Lawyer in Los Angeles
All personal injury victims deserve legal representation. If you're looking for a proper case evaluation, Ehline Law Firm can help. A forklift accident lawyer can help you with sound legal advice on what to do when you are involved in any forklift accident.
Call us now if you are in Los Angeles or anywhere in California. Our number is (213) 596-9642. We are always ready to talk to you, and if you can't dial out, use our convenient online website contact form.
Michael Ehline is an inactive U.S. Marine and world-famous legal historian. Michael helped draft the Cruise Ship Safety Act and has won some of U.S. history's largest motorcycle accident settlements. Together with his legal team, Michael and the Ehline Law Firm collect damages on behalf of clients.
We pride ourselves on being available to answer your most pressing and difficult questions 24/7. We are proud sponsors of the Paul Ehline Memorial Motorcycle Ride and a Service Disabled Veteran Operated Business. (SDVOB.) We are ready to fight.