Los Angeles Personal Injury Attorneys / Practice / Machine Accidents
Los Angeles Machine Accident Lawyers
Get Help from an Experienced, Competent Machine Accident Law Firm Here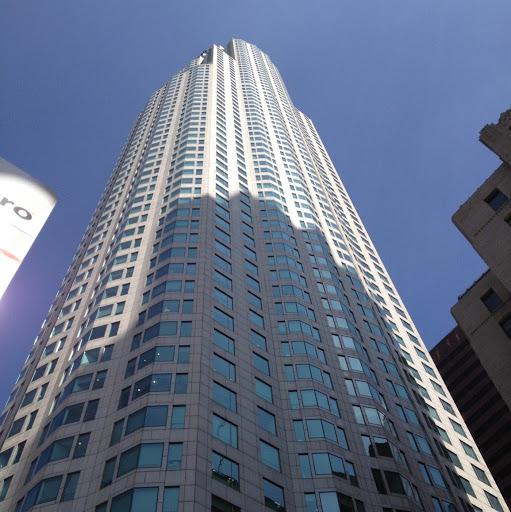 A machine is defined as an implement composed of associated parts with independent roles. Here, we discuss contrivances used to execute some work activity, such as crane's shovel boom or some other type of mechanical apparatus. Massive machine injuries can take place in private industry, as well as in government contracting and employment.
An example of a small machine causing injuries in an office setting would be a shredder machine, for example. However, most large machine injuries occur in an industrial environment. Anyone who has worked at a Home Depot in Los Angeles, has experienced the large compactor machines to incinerate returns and trash, all the way to floor forklifts. So it's not just workers who can get hurt when a device is involved.
Bystanders have been known to die or suffer severe injuries from falling objects from an overhead storage shelf, for example. But many different types of large machines are used in more massive industries like mining and the building of dwellings and structures.
So when a person needs to sue, generally, machine accidents fall into three distinct categories of law:
Workers' Compensation Laws (Federal and State).
Ordinary Negligence Law.
The lions share of large and small machine accidents in California will involve work comp and ordinary negligence law. As a result, most machine accidents we help with involve residential yard workers (landscapers, gardeners) and industrial job sites. Sometimes the injuries are to a sole proprietor, and others are inflicted upon an hourly employee.
Machine Regulations Are a Floor And Not A Ceiling?
Government regulations regarding equipment and machines are intended to be a liability floor and not a ceiling. So just because OSHA says the rules were followed doesn't mean more could not have been done to prevent the type of harm for the particular situation. But because work machines are the cause or are connected to these injuries, generally, Cal and Fed OSHA minimum standards govern the proper deployment, use, and maintenance of these devices concerning duties owed.
So when a duty is breached, the employer or owner is said to be statutorily liable to pay. However, there may remain local, state, federal, and other rules at issue any time a work machine becomes connected to an injury or death. And even if the safety inspector finds the regulations were followed doesn't mean the defendant is of the civil liability hook. Also, cross defendants can include machine manufacturers and repair personnel. Thus, they must also follow specific procedures in machine care, maintenance, and inspection procedures.
Some Duties Owed By Machine Owners
These protocols are usually found in the owner's/operator's manual for the particular machine involved. Tailgate safety meetings and special training measures will be the responsibility of the end-user. So for every machine, each stage of its life, from creation to end-use, requires special safety and use measures to protect workers and the public at large.
Typically, when a laborer gets injured to faulty or improperly maintained contrivances or faulty parts, the procedure usually involves a federal and state OSHA investigation.
Often, many people in the machine's historical chain of creation, such as subcontractors or re-manufacturers, become jointly and severally liable to the worker or non-employee who was hurt or killed by the machine.
Some Injuries Caused By Machines Gone Haywire or Negligently Deployed
When an industrial machine is not fit for its particular use or improperly used, the resulting accidents often kill or maim workers and pedestrians. Sometimes victims escape with their lives but are left with PTSD and permanent disfigurement.
Typical machine-related injuries and disabilities we help with include:
Crushed and degloved fingers, toes, and other digits.
Sadly, workers' compensation benefits do not cover as many loss items as an ordinary negligence claim would. And this is why many of the more experienced lawyers will seek other sources of compensation for everyone involved in the chain of commerce. After all, as noted, the worker can still go after third parties for their negligence and their deep pockets.
What Are Some Typical Machines That Cause Injuries To People?
You'd be surprised at the many machines that have caused injuries to our past clients.
Below is a list of the contraptions known by our staff to cause problems for others:
Underwater Welding Machines and Decompression Chambers (Think of Drilling Platform Divers)
Lasers. (For cosmetic, civilian, and military applications)
Wood Chippers. (Used by Landscapers, etc.)
Shredders (Papers and documents, etc.)
Electric and Gas Powered Forklifts
Cement and Chemical Mixers
Garbage Compactors
Machine Presses
Machine Lathes
Power Grinders
Chainsaws
Back Hoes
Tractors.
Transporting Machines On Highways
Some machines are too large to allow on freeways or highways without a special fee, license, and escorts along with special "wide load" signs. One interesting piece of machinery used a lot with agricultural operations are water drilling rig machines.
Water-Well Drilling Rig Machines and DMV Transport Exemptions

There are three water-well drilling rig configurations:
Agricultural: These remain exempt from weight fees and are not required to be issued auto license plates. (See California Vehicle Code Section 9405).
Large Rigs: So these machines are rarely transported along the highways when there are significant needs for local water supplies with no reservoir or pipe infrastructure in place. Mostly, these are used off highways for construction jobs. The first step is to seek a permit from the California Department of Transportation (Caltrans). Also, special construction equipment like this may be assigned Special Equipment (SE) license plates (See California Vehicle Code Section 565).
All Others—Are commercial vehicles and subject to the weight fees identified in California Vehicle Code Sections 9400 or 9400.1.
As you can see, there are various laws and potentially liable parties involving machine accidents and their transport along the public roads. Noteworthy here is that many newly graduated law students spend a lot of daddy's money on advertising on the radio and using billboards to get your case. But it would be best if you did your research. Just because some New York attorney spent a lot of money for a radio jingle, and easy to remember the toll-free number doesn't mean he knows California law or that he will even be handling your case.
Most of all, you must hire an exceptional attorney. And this is the lawyer who you can trust to assess issues like liability and damages. After all, there is more to litigation and lawyering than spending a lot of money to fleece California injury victims.
Ehline Law Firm Personal Injury Attorneys, APLC, have years of experience assisting badly hurt clients who suffered machine accident injuries.
Our experienced lawyers understand how to work up your case to get you the compensation of the maximum damage under the law. We offer a free telephonic consultation so our experienced machine accident attorneys can review your incident and other medical reports. Assuming you have a case, we take steps to build the case value by retaining the best life care planners and accident reconstructionists, for example. We can even help you find a doctor to work on a lien so you can get therapy while you await your medical payments.
Hopefully, you won't even have to testify about how your machine accident injury has negatively affected your life.
Schedule a Free Case Review with a Highly Rated Machine Accident Attorneys in Los Angeles
Don't sleep on your rights. The law limits the time you have to sue depending upon the parties, jurisdiction, and venue. To schedule a free case evaluation of your machine accident, contact us at (213) 596-9642 our use our convenient online website form for verification purposes only and a call back.