California / Practice / California Motorcycle Lawyers
California Motorcycle Attorneys
Top-Rated California Motorcycle Lawyers and Injury Attorneys
Entrust Your Motorcycle Accident Cases With Our Nationally Recognized Experience and Excellent Outcomes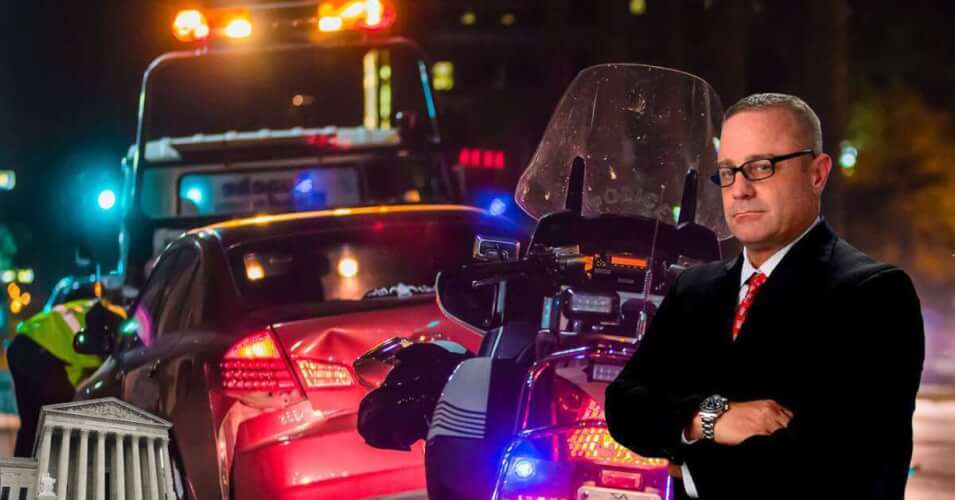 Licensed Injury Lawyers Focused on Injured Motorcyclists in Accidents

Military Veteran Run Establishment For Injuries Sustained Near You

Millions Recovered For Motorcycle Accident Injuries

Our motorcycle attorney Specialize In California Motorcycle Laws and Offering Consultations.

Ranked Best SuperLawyers Rising Star SuperLawyers.com

Ranked P.I. Warriors PersonalInjuryWarriors.com

Top Accident Attorney BestLawyers.com
[Page updated 05/26/2021] Brain injuries and spinal cord injuries are expensive. As medical bills pile up, the motorcycle accident law expert you select to protect your motorcycle accident claim remains vital. In general, bias against lane splitting and motorcyclists requires a special kind of personal injury lawyer, preferably a military vet who understands motorcycle laws and the biker lifestyle.
Motorcycle Accident Law Experience in California
Localized personal injury law experience is worth its weight in gold to injured motorcyclists. The Ehline Law Firm's trial lawyers have consistently ranked high among California's top motorcycle accident injury attorneys. We have years of experience negotiating and winning cases against insurance companies. 
Handling Motorcycle Injury Cases Statewide
We started as Los Angeles motorcycle accident attorneys, growing into a statewide catastrophic injury law firm. We maintain multiple locations in Northern California, Central California, and Southern California. Whether you were in a Los Angeles motorcycle accident or need to file a motorcycle accident lawsuit in Sacramento, Fresno, or San Diego, we can help.
Highly Awarded Motorcycle Lawyer
Our motorcycle attorneys have earned many positive accolades, professional awards, and client testimonials. Our law firm stands tall with a vast trial record of landmark verdicts and settlements and over 40 years of combined legal expertise. Motorcycle injury victims have strength by their side with us after a motorcycle crash. 
Our top-level negotiators instill clients with trust from proven outcomes in handling personal injury claims. Our motorcycle accident attorney will demand justice from at-fault parties. Our law firm has helped numerous motorcycle accident victims get more payment than first offered by the insurance company. This change often happens after the insurance claims adjuster tries to settle a motorcycle accident case for less than it's worth.
At our firm, we work on a contingency fee basis. If we can't get the injured rider what they are entitled to, our law office recovers no money.
Our skilled personal injury attorney will fight for what you deserve if you or a loved one were injured and suffering emotional pain after a motor vehicle accident. Contact our California motorcycle accident attorney for legal advice immediately after a motorcycle accident injury case happens. Our superb lawyers offer a free consultation and case evaluation for any injured rider. Call our phone number for a free case evaluation at (213) 596-9642.
Common Causes Of Motorcycle Accidents
Motorcycle accidents are inherently more dangerous for riders than motorists in car accidents. Motorcycle riders are not seat belted or surrounded by protective steel cages. Left-hand turn lanes at intersections are notorious for taking out L.A. bikers.
Riders can get thrown from their motorcycle during vehicular accidents, resulting in devastating injuries caused by:
Running a Traffic Signal
T-Bone Collisions
Blind Spots
An Outstanding Record of Success for Motorcycling Crash Victims in California 
We are a tenacious California motorcycle collision law firm with a legendary reputation as determined street fighters for our clients in serious accidents. Motorcycle accidents involve many complex insurance law problems for an injured motorcyclist. If a motorcycle accident caused someone harm, our outstanding record of success helping victims makes us the right attorney to call.
Motorcycle deaths are rising due to increased highway speeds from COVID and high gas prices. You deserve the best motorcycle accident lawyer after being seriously injured in a road collision. You may be entitled to substantial compensation from the at-fault driver's insurance company. We will handle your insurance company claim.
Our proven track record includes:
The Ehline Law Firm wins a $10,500,000 result in Contra Costa County in a severe injury riding collision. A truck driver made an illegal u-turn in front of the plaintiff motorcyclist. The motorcyclist sustained severe injuries and underwent multiple surgeries for broken bones/fractures, a brachial plexus injury, left open distal radius and ulnar fractures, fractures of the transverse process of C3 through Tl, and multiple lacerations.
The Ehline Law Firm secures $8,700,000, resulting in a California motorcycle v. auto accident with a severe spinal cord injury requiring surgery.
The Ehline Law Firm obtains a $3,265,000 settlement for a motor vehicle v motorcyclist leg, ankle, head, and back injury in Los Angeles County. Our talented lawyers got this award when another lawyer had already dropped the motorcyclist's case.
The Ehline Law Firm obtained a $100,000 settlement for a California Highway Patrol (CHP) motorcycle officer who was hit by a car and suffered a broken leg, a damaged neck, head, and tendon injuries. He required multiple surgeries and hospitalization, and the other party had minimum insurance coverage.
Have our motorcycle accident lawyers represent all your motorcycle accident cases. We will stand up against the insurance company defending the at-fault driver. The adjuster will know you mean business.
Do or die; we'll seek the best possible outcome for your motorcycle accident case. Call a motorcycle accident lawyer at (888) 400-9721 for a FREE CONSULTATION.
Statewide California Motorcycle Accident Lawyers 
The Pacific Coast Highway and Route 66 remain among the world's most splendid and scenic locations for motorcycle riding. Unfortunately, our motorcycle accident attorneys in California have seen our roads and expressways in disrepair.
Riders must exercise extreme caution riding California's roads, freeways, and expressways. Many streets have become congested and dangerous. Many reckless, inattentive, and distracted drivers disregard basic road rules.
We hold people who endanger others accountable when they cause riders property or bodily damage. Were you struck by a passenger vehicle from the rear? Was your loved one killed after getting cut off at an intersection by a negligent car operator, bus, or truck driver? Did you get side-swiped while lane splitting, and the cop blamed you when inverse visibility was the cause?
We gained our reputation as California's top motorcycle accident attorney group by fighting the coldhearted insurance company and negligent government agencies like CalTrans.
Our Motorcycle Injury Lawyers Help Overcome Police Bias Against Motorcycle Riders
You don't want a biased police report. Most of the time, the assigned officer investigating your traffic incident automatically thinks you are the one to blame.
Arguably, police bias can stem from the investigator's personal experiences. If you were riding above the speed limit, most officers hold you responsible for the ensuing wreck, even if speed played no role.
The Bike You Have May Bias the Cop Against You?
Yes. Another factor in their bias may be the type of motorcycle you ride. Some patrolmen see sports bikes as likely speeding or too powerful for the road. Incidentally, some officers may look at Harley-Davidson or Victory riders as "Biker Gang" members.
These unfair, preconceived notions against riders must be overcome with evidence. But police bias may taint the police report. Ehline will make efforts to amend the traffic report if possible.
Lane Splitting And Riding Motorcycles In California
You may have been legal "lane splitting." But what if you traveled faster than traffic and were struck by a careless car driver flying through the air? The reporting officer will take statements of all parties. But cops often rely on the adverse driver to get your speed estimate. The at-fault driver will say you were going too fast and they were traveling slowly.
Drivers might say they were stopped before the collision. But in reality, the other driver knows nothing other than their insurance rates will go up if it's their fault. We hold the negligent car driver accountable for causing the lane-splitting accident.
California Motorcycle Lawyer Riding Safety Tips
Motorcycle safety is key to preventing serious damage in a collision. Motorcycle safety is essential for the rider. Taking precautions will help decrease accidents and injuries.
Obey Road Rules While Riding Your Motorcycle
Rider Course: Riders new to motorcycle riding should take a safety course. They must learn safe riding and be legally licensed, or they may need a personal injury attorney.
Obey Road Traffic Laws: Obey State of California law while riding in traffic. Common sense dictates that bikers follow road laws and posted speed limits. Statistics demonstrate many badly injured riders or those suffering fatal accidents were speeding or breaking another traffic law.
Headlight: Riders should keep their headlight on during fog or outside darkness. Your lights must work correctly in California, remaining lit during daylight hours. Exercise extra caution when riding after sunset.
Universal Helmet Law: Don't be the negligent party by opening the helmet defense door. Wearing a high-quality helmet while riding helps avoid head injuries.
Protective/Reflective Riding Gear: Wearing both protective and reflective clothing. (See you better and reduce road rash/friction burns/lacerations).
DUI/DWI: Don't ride after drinking alcohol.
Dodge Road Hazards: Watch for road obstacles and colliding risks and avoid road hazards.
Common Motorcycle Injuries  
Traumatic Brain Injuries (TBI) and Mild Traumatic Brain Injury (MTBI)
Broken arms, jawbone, shoulders, legs, skulls, arms, knees, and ankles
Spinal cord injuries (neck injuries, back injuries)
Facial wounds, including missing noses and eyes
Road rash, abrasions, cuts, lacerations
Paralysis (paraplegia and quadriplegia)
Post-traumatic stress disorder
Dislocated shoulder
Broken scapula
Thoracic injury
Cracked ribs
Catastrophic injuries are common in motorcycling, according to the National Highway Traffic Safety Administration (NHTSA). Motorcycle fatalities rose over 129%, from 2,028 in 1997 to 4,654 in 2006. Motorcycle accidents see far more serious injuries and wrongful death negligence claims than occupants in a car accident.
California Motorcycle Accident Attorneys and Bad Injuries
Steel horses remain inherently more dangerous than cars. California has more registered motorcycles than any other state. Motorcycles make up around 3% of California's registered vehicles (around one million motorcycles are registered in CA 2020). As gas prices rise, our California motorcycle lawyers see these crashes increasing their already lopsided number of traumatic brain injury and wrongful death claims.
Motorcyclists remain far more likely to suffer a crash that causes death or serious personal injuries. Motorcyclist fatalities remain 27 times greater than for people riding in passenger vehicles during similar impact auto accidents. Passenger car occupant fatalities are also lower.
A motorcycle rider remains five times more likely to suffer serious injuries or death from crashing. Around 60% of motorcycle accidents happen during dusk, nightfall, and sunrise.
Recommended Steps For Bikers Suffering A Motorcycle Accident Collision
Steps injured riders take after a motorcycle crash can significantly impact their injury case. 
Seek Police And Render Emergency Medical Treatment. At the accident scene, the motorcyclist must simultaneously seek police assistance and look for the crash victim's safety. You must try and direct traffic, dial 9-1-1, and ask the Police to send paramedics. Victims may need medical attention/hospital transport. When your ambulance arrives at the hospital, without admitting fault, neutrally tell your physicians and the medical staff your whole story. Even if you don't feel pain, explain what your body experienced. Now your doctors can detail your present symptoms and malaise. Many accident injury motorcycle cases see people failing to notice they're hurt until several hours or days after their adrenaline wears off. The Police may interview you and the party who hit you at the crash site or hospital later. Ensure to give them witness information and neutrally* tell the police officers all the details of what happened to include in their police report. Write down the responding officer's name and badge number so your motorcycle lawyer can purchase a copy of the traffic collision investigation later. LAPD can take one month or longer, whereas CHP creates reports faster.
Exchange Contact Information: Sometimes, the other drivers will be aggressive or flee the accident scene. (hit and run driver). If safe and possible, you must exchange and record relevant contact and insurance information for the other party. You should include any witnesses who saw the wreck happen. If you are incapable, ask the Police, a family member, or a bystander to help you. Try using a note-taking app to capture the name of the defendant's license plates, driver's license, auto insurance company, and insurance card/policy info. Write down or type accident details into your smartphone or text/email them to yourself as soon as possible. Don't risk forgetting vital information as time passes.
Take Photographs/Media: Try and get media of vehicles before they're removed from the street. Jot down or video record admissions and physical movements by the other driver and witnesses. Also include anything you said to anyone about how you believe the accident happened, including your symptoms. Pictures of the accident scene can show debris fields, vehicle damage, and their positions when they came to rest. A picture of your lacerations, bleeding, and emotional state is worth a thousand words.
*Never admit fault: Sometimes, people will be jarred, jolted, and feel guilty after crashing. Even if they admit fault, their adjuster will coach them to retract their admission later, making them appear dishonest. Admitting things will always hurt your insurance claim or later court case. Stick to the facts. If lawful, record everything you publicly overhear witnesses telling the Police or others.
Hire A MOTORCYCLE LAWYER: You have no legal obligation to furnish anyone with any statements without your lawyer. A fallen rider must never discuss or negotiate their case with car accident insurance companies before consulting their motorcycle attorney. Without your lawyer present, you mustn't speak to or give any insurance company a recorded statement. You must never sign settlement papers without attorney review.
Stay Off Social Media: Posting photos, even if it's your friend or a follower doing so, may seem newsworthy and capable of getting you votes/followers. But one artless wisecrack on your part about how the mishap occurred or how you were wounded can tank your case. Running your mouth online could cause the other party's insurer or your insurance carrier to view your claim with distrust.
Beware of Subrosa: Assume you are being followed and taped. If you hire the wrong attorney, the insurance company may have your case in their special investigations unit (fraud). Even when you hire an honest lawyer, insurers and the government claim lawyers will fight hard to pay less. Fortune 500 companies and state agencies can lose much by paying motorcycle claims. When using Facebook or Instagram, assume an investigator may be seeking admissions or statements.
Protect the Chain Of Custody/Preserve Evidence: Your bike, including everything you wore, must not be altered or destroyed and must remain within your unbroken chain of custody. Never discard your cracked helmet, protective, bloodied riding gear, including your broken prescription safety glasses, shattered watch, shredded chaps, leather pants, or ground-down riding boots. Don't scrap your damaged motorcycle or motorcycle parts. Store your evidence where you alone have access. These items can be critical evidence your lawyers will admit to prove the plaintiff's burden of fault and damages.
Make Day in The Life Recordings: Your attorney will recommend you attend all medical appointments. You should journal your daily life, documenting your pain, injuries, and each doctor's visit (associated therapy/follow-up appointments, etc.).
Compile Records and Expenses: Gather the names and addresses of all doctors, urgent care centers, and treating healthcare providers. Documenting medical care for your attorney, including all your out-of-pocket medical payments, pain, and symptoms, will help build your case value. Record everything while still fresh in your mind. Make a record of your physical and mental complaints. If you return to your employment, preserve the doctor's light-duty notes, and document your condition while performing your impaired duties.
Studies show that wounded riders receive the best compensation by immediately hiring a competent lawyer. Injured bikers can reach our local California law offices today.
We Help motorcycle collision victims seeking to recover financial compensation.
The insurance claims adjuster for the negligent driver wants to limit or reduce the money they pay motorcyclists or even deny their claim entirely. They are hiring other lawyers to practice law on your behalf. Less experienced than Ehline is not your best option.
Other lawyers wowon'tet you enough money from the at-fault driver! We have recovered hundreds of millions for our clients suffering severe injuries. A consultation with our best lawyers costs you nothing upfront. 
Actual damages and intangible damages recoverable after a motorcycle accident include:
You are eligible to receive compensation for many types of damages upon a showing of proof. Money is available to cover prescribed treatment, future physical limitations, difficulty sleeping, memory loss, vertigo, and headaches. Records documenting hemorrhaging and internal bleeding help us demonstrate pain and suffering.
For example, PTSD could make you fearful of motorcycling. You may experience extreme pain when kneeling, bending, or sitting for an extended period. A significant damage component is working or living life with permanent pain.
Proving Special Damages
Economic damages are tangible losses. You can recover money spent on medical bills for prescriptions or medical supplies. You can also seek recovery for full and partial missed days from work or permanent disability. To settle your claim, we will need any bills, receipts, or disability slips you have received.
Auto insurance companies typically refuse payment for missed work time unless authorized by your medical provider.
To help prove your case will request medical records directly from you, your employer, and medical providers, including evidence of:
Past, Present, and Future Medical Expenses
Past, Present, and Future Lost Contracts/Wages/Earnings
Permanent or Partial Disability (Ex: quadriplegia or brain injury)
Property damage to your riding gear and bike.
If you go back to work immediately and then take time off later, it will appear you are faking. The doctor's note ensures your time off work was valid so that you can recover lost wages even with treatment. We'll contact your employer at your last work address to verify your lot earnings.
Recovering General Damages
The receipts you obtain for medical expenses help insurers and juries determine the nature and extent of your trauma sustained. This evidence helps us determine intangible value.
Your trial lawyer will seek compensation for your:
Pain and suffering
Emotional distress (disfigurement, amputation, etc.)
Loss of consortium after losing your spouse (wrongful death attorneys may be needed)
We are famous for consistently achieving stellar case results. If involved in a motorcycle accident that results in injury, you will need representation from a top-rated motorcycle lawyer. We are highly experienced in all areas of motorcycle law. The motorcycle accident lawyers at Ehline Law Firm will ensure all your recovery claims are asserted. 
Delays in obtaining counsel can reduce your dollar amounts. We have worked tirelessly for countless people injured in motorcycle accidents after forming an attorney-client relationship. A free consultation will fill you in. There are attorney's fees unless the motorcycle accident victim recovers the compensation they deserve.
Hire A Motorcycle Lawyer In California For Your Accident Claim
Ehline is the local, experienced motorcycle accident lawyer you call because Ehline Law Firm rides in the motorcycle community. And we know why you're experiencing all this calamity. Most of all, we empathize with you. Because of this, we charge nothing for free legal advice and attorney's fees unless we reach a settlement with the insurance adjusters or win a verdict on your behalf.
Also, we understand you need our law firm to answer your most frequently asked questions immediately. Accordingly, we answer our phones 24/7. Anyone can fill out our online contact form for faster motorcycle accident claim response times. Our California motorcycle attorneys have the answers.