If we don't win, you don't pay.
Speak to the Attorney.
Born to serve.
633 W 5th Street #2890
Los Angeles, CA 90071
(213) 596-9642.
2323 S. Voss Rd, Suite 244
Houston, TX 77057
(832) 592-1260.
Date Modified: November 14, 2023
Did you suffer a physical injury while working for the U.S. Border Patrol Agency in San Diego, or somewhere along the Rio Grande in Texas? Or perhaps you or your loved one had your rights violated by a rogue government agent. Finding a personal injury lawyer who also understands the long, arduous process of dealing with these claims is no easy task. Securing America's border is no small task and we, at Ehline Law Firm Personal Injury Attorneys, APLC, recognize the immense risk involved in your job. When disaster strikes and you find yourself facing catastrophic injuries during the course of your employment, you need a reliable legal team.
This is where we and Michael Ehline, our renowned personal injury attorney, come into play. Perhaps your command had you arrested for not towing the political line when pursuing violations in the line of duty? Below, we will discuss our qualifications and determine the next steps in pursuing a claim for injuries along or as a result of or our wide open, insecure border with Mexico.
Ehline Law Firm Personal Injury Attorneys, APLC has an admirable track record of securing personal injury lawsuit compensation for our clients from the most stubborn defendants.
Michael Ehline is known for his expertise, direction, and tenacious dedication to justice for his clients in need of legal counsel.
Our firm's broad experience in dealing with workplace injuries, wrongful deaths, and assault cases makes hiring us your ideal legal companion beyond mere reasonable care.
"Our commitment is towards providing the best legal representation for border patrol agents, as well as victims of rogue cops ensures our citizens are protected. We will make sure they're fully covered in the face of any work-related mishaps. We believe it's vital that those who give so much for our country's security receive the full extent of the help they're entitled to." – Michael Ehline
MICHAEL EHLINE WAKES UP EVERYDAY WITH ONE PURPOSE
Michael Ehline has been battling for a decade to recover maximum financial compensation on behalf of injured victims. Our focus is providing excellent client service, which means the money will follow.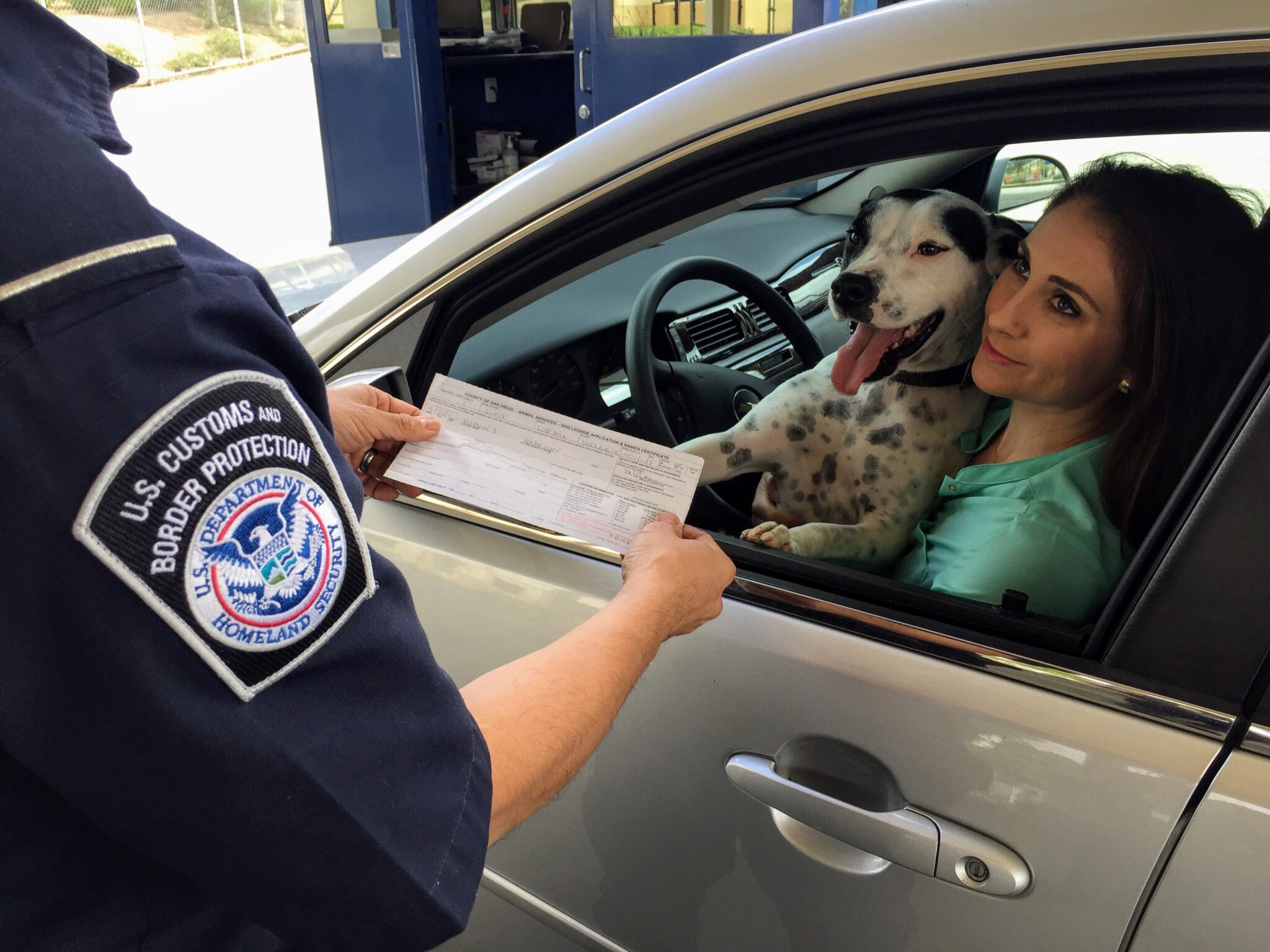 In the following sections, we'll further explore why Ehline Law Firm and Michael Ehline are your best option in times of need as wounded agent, or civilian. We'll also offer tips on how to avoid potential attacks and handle critical situations, ensuring you're better prepared for what comes your way.
Ehline Law Firm houses a team of expert attorneys led by Michael Ehline, specializing in personal injury cases and designed to serve those who protect us at border patrol. Here's why they stand out:
Experience: With years of experience championing for victims, Michael and his team have dealt with a range of cases, including those involving officers injured in the line of duty.
Personal Approach: Unlike other law firms, Ehline Law firm offers a more personalized service, taking the time to understand your unique situation and working diligently to both represent and fight for your best interests.
Successful Litigation: Success comes when preparation meets opportunity, Ehline Law firm has built a reputation on winning difficult cases, securing much-needed compensation for clients and their families.
Prevention and Protection on the Job
As a border patrol agent, your safety is a top priority. Here are some tips that can help reduce potential threats:
Stay Alert: Always be aware of your surroundings, especially when patrolling predominantly dangerous areas. Signs of illegal activities or impending attacks may come subtly.
Partner Up: Patrol in pairs or groups whenever possible. Having someone watching your back lowers the chance of an unexpected attack.
Continuous Training: Regularly updating your skills can help in identifying possible threats and handling dangerous situations effectively. Training can also prepare you physically and mentally in effectively implementing your duties.
"Safety and security don't just happen, they are the result of collective consensus and public investment. We owe our children, the most vulnerable citizens in our society, a life free of violence and fear." – Nelson Mandela
Across our borders and in the court room, our combined effort and commitment to safety, protection and justice continues to form the bedrock of our public service. Michael Ehline and his team at Ehline Law Firm are your trusted allies in this journey, ensuring that those who serve us are taken care of when the inevitable happens. Injury Attorneys, APLC to fight for your rights.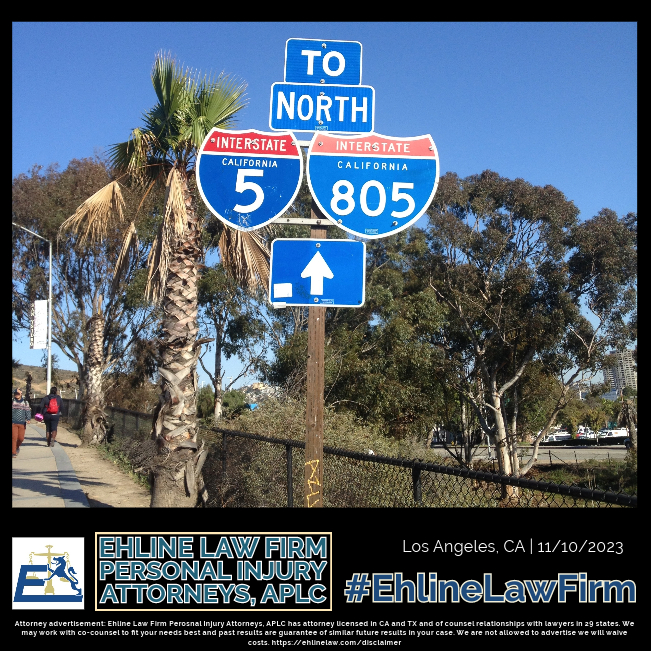 With years of experience in workers' compensation and employment law, Ehline Law tackles complex cases involving wrongful death, border skirmishes, cartel-related incidents, and other forms of violent encounters. Staffed by skilled professionals with a comprehensive understanding of legal procedures and policies, this firm is your best option when seeking justice and rightful compensation. Furthermore, their practice extends to handling individual injury claims on behalf of family members of fallen agents.
The Rising Issue of Border Patrol Chase Injuries and Potential Legal Ramifications
ProPublica's research reveals a significant increase in Border Patrol chase-related injuries and fatalities, with statistics indicating 22 deaths and over 250 injuries. The report emphasizes a surge in border patrol pursuits and subsequent vehicular accidents, particularly in Arizona and California. A thorough investigation demonstrates involvement of agents in approximately 450 chase incidents, some leading to crashes.
As per usual protocols associated with government agencies, civilians seeking compensation for injuries face a complex maze of procedures. Following a brief discussion on this matter, we will delve deeper into scenarios where agents suffer harm due to Cartel activities or unfair employment conditions.
Allegations of Abuse By Border Patrol?
Accusations have surfaced, implicating U.S. Customs and Border Protection (CBP) in a myriad of practices spanning unlawful detention, unwarranted use of force, to manipulating individuals into relinquishing their rights. These allegations, involving both American citizens and undocumented immigrants, led to a series of lawsuits being filed last week. In addition to the suits filed in federal district courts, administrative complaints were logged with the Department of Homeland Security, the parent department of CBP.
The complaints, brought forward by the Legal Action Center at the American Immigration Council (AIC) and Americans for Immigrant Justice (AIJ), suggest that the alleged misbehavior has become more prevalent as CBP has grown exponentially. Numbers indicate a rise from 4,000 agents in 1993 to over 21,000 in 2012, a period characterized by high-profile media stories on illegal immigration and contentious portrayals of undocumented immigrants.
These allegations aren't isolated according to Melissa Crow of the AIC, citing "the culture of impunity that has taken hold at CBP".
Among the diverse allegations in these lawsuits are:
Emily Ruiz, a 4-Year-Old Deported and Mistreated U.S. Citizen
Emily Ruiz, only four years old, was detained upon returning from Guatemala—her parents' birthplace—with her grandfather. Despite a distressing 20 hours at Dulles Airport, during which her cries went unanswered, Emily was not allowed to contact her parents for 14 hours. Detainees were lodged in a cold room with no amenities, and only given a cookie and soda for sustenance.
Despite initial assurances to the contrary, CBP later denied to transport her back home to New York—Emily's birthplace—because they wouldn't return her to "illegals," giving her father just one hour to decide between Guatemala or an "adoption center". Fearing he would lose his daughter, and unaware that CBP's threats were illegal, he chose Guatemala. When Emily eventually returned home, she was diagnosed with post-traumatic stress disorder.
Elizabeth Takem-aishetu, 63-Year-Old Mistreated and Suffered a Stroke
Elizabeth Takem-aishetu, a 63-year-old Nigerian-born caregiver to a 96-year-old widow found herself detained in Toledo, Ohio for overstaying her visitor's visa. Subject to an intense round of questioning, then crammed in a small cell after being held in a CBP vehicle for eight hours with no provision for food and water. After multiple pleas to use a restroom were ignored, she was forced to urinate on herself. Her detention experience and its resultant stress triggered an acute stroke.
Lucy Rogers, U.S. Citizen Subjugated To "Citizenship Checkup"
Lucy Rogers, a Mexican-born U.S. citizen, who found herself detained in a "citizenship checkup" while serving as a medical interpreter. Accused of human trafficking, her car keys, GPS, and the attending farmworkers were seized, leading her to partake in the legal action, driven by concerns for her son among others.
Four Immigrants Detained in Sub-Zero Holding Cells
In another case, four immigrants were allegedly incarcerated in ice-cold cells for up to six days. The inhospitable conditions resulted in their skin cracking due to unbearable cold, with one woman claiming her face was peeling due to the harsh conditions. Joseph Anderson, from AIJ, argues that this wasn't an anomaly.
While the CBP spokesperson, Jenny Burke refrained from commenting on these individual cases, she did assure that misconduct or abuse within CBP's ranks will not be tolerated and ongoing investigations on alleged misconduct on or off duty being performed by any CBP employees and contractors will be fully cooperated with. Either way, there is a reporting process. Hiring the right lawyer is supremely important.
Navigating the Incident Report Process
Evidently, CBP offers a multitude number of resources, both for detainees and third-party individuals unrelated to a detainee, to privately lodge complaints regarding sexual assault and/or abuse, retaliation in response to such reporting, or staff negligence leading to such incidents. Reports by harmed consumers are confidential, and individuals have the chance to stay anonymous should they wish, with options to relay information verbally or in written form. Fatalities and serious injuries must be reported before you can sue in most cases.
You can file a report to a CBP official present at the detention center or through the following:
By dialing the Joint Intake Center's toll-free hotline at 1-877-2INTAKE or faxing (202) 344-3390;
Emailing your complaint to JointIntake@cbp.dhs.gov;
Sending a letter to P.O. Box 14475, 1200 Pennsylvania Avenue, NW, Washington, D.C. 20044, directed to the Joint Intake Center;
Calling the DHS Office of Inspector General (OIG) at 1-800-323-8603 or 1-844-889-4357 (TTY); you may also send a fax to (202) 254-4297;
Filling out the online DHS OIG Complaint/Allegation Form; or
Writing a letter addressed to DHS OIG/MAIL STOP 0305, Attn: Office of Inspector General – Hotline, 245 Murry Lane SW, Washington, D.C., 20528-0305.
Typically, victims must file a claim within 6 months of their injuries. The defendant will be given time to respond, but if not, you must file a lawsuit, or you risk blowing the one year statute of limitations and losing your rights to compensation.
Putting Safety First To Prevent Accidents
While Ehline Law Firm is here to assist post-incident, prevention remains the key in the hundreds of cases we have seen. Border officers encounter unique risks, often having to deal with dangerous situations such as cartel confrontations or illegal immigrant attacks, thus the firm provides additional support by offering safety tips and advice on securing the border.
This dual approach to service ensures that border patrol agents are given ample strength to uphold their duties safely and effectively. At the same time having unparalleled legal help should the need arise for any person injured by these police. Here's how you stay safe and secure while playing your part in defending the nation:
Embrace Effective Situational Awareness
Being aware of your surroundings is key. Understand the environment in which you're working, recognize unusual behaviors and respond to changes quickly. Giving attention to your intuition can often save you from unexpected attacks.
Access to Personal Protective Equipment (PPE)
Ensure you wear your assigned PPE at all times, which may include bulletproof vests, helmets, and safety boots. These come in handy as a primary line of defense in violent encounters, ensuring adequate protection against injuries.
Engage in Constant Communication
Keep in regular touch with the central command and fellow agents. Use the communications tools at your disposal, including radios and other means, to coordinate efforts, report incidents to superiors and ensure backup when necessary.
Psychological Readiness
Stress and mental fatigue are common, given the responsibilities you bear. Physical readiness alone won't be sufficient; mental prep is critical for both officer and civilian alike. Essential tools include stress management techniques, counseling if necessary, and a positive mindset.
Despite the best precautions, accidents and injuries may occur. In such circumstances, Michael Ehline and the legal team at Ehline Law Firm step in. We assist with case reviews, compensation procedures, and legal representation strengthening your case for work-related injuries or wrongful death claims. Trust Ehline Law to help you navigate these testing times, easing your burden and helping you or your family secure the justice you deserve against the government.
Well, Michael Ehline and his team have a stellar reputation for their commitment, compassion and ability to deliver results. Here, we don't treat clients like mere case numbers – we understand the physical, emotional and financial toll personal injuries can have on their lives. Your fight becomes our fight and we work tirelessly to ensure you receive the compensation you deserve.
Complexity of Work-Related Injury Cases
Work-related injuries can be complicated affairs given the involvement of multiple parties and factors. The legal landscape can seem daunting to navigate – there are reports to file, claims to submit, and more. Forget fear and confusion when you partner with us, as we guide you through every step of the process, explaining terms, advising you about your rights, and taking measures to protect your interests.
Third Party Claims
Not many people know this, for example, but if you are injured on the job due to someone else's negligence, you may have the right to file a third-party claim. Our lawyers possess in-depth knowledge to help identify third-party liabilities, manage these claims alongside your workers' compensation claim and ensure maximum compensation settlement.
Assaults and Wrongful Death Claims
In the event of tragedies involving cartel assault leading to death, Ehline Law steps in to provide support for the affected family members. Our wrongful death attorneys are experienced in bringing forward claims for justice and compensation to ease the financial burden brought about by the loss of a loved one.
Why Trust Michael Ehline?
Michael Ehline, the firm's driving force, encapsulates the traits of a winner: tenacity, perseverance, and a relentless pursuit of justice. His experiences as a U.S. Marine serve as a solid foundation for his career in law. He is not just an attorney. He is a pillar of strength for those suffering while seeking justice and compensation. He offers personal attention to each case, providing sound advice and clear communication through each step of the legal journey. Michael Ehline has recovered millions on behalf of clients, and this is evidence he is an excellent advocate.
When the worst happens, when an injury, or even death, occurs in the line of duty, it disrupts your life and your family's life significantly. Having a robust ally on your side to assist you in the legal labyrinth is not a luxury – it's a necessity. Michael provides much-needed healing through justice and attendant compensation.
Understanding the Legal Remedies Available
Grasping the legal remedies available to you is crucial. Ethan and his team can provide guidance to you about workers' compensation claims, wrongful death suits, and third party actions. Owing to his extensive experience and expertise in the field, Michael can adeptly elucidate the options that best suit your circumstances.
It's not just about filing claims; it's about winning them. This means going against powerful individuals, organizations, and even government. As a tough, tenacious, and relentless legal advocate, Michael brings the same winning mindset from his days as a Marine to each battle in the courtroom.
Securing the Compensation You Deserve
The goal of each case is to gain the fullest compensation possible. Efforts are geared towards ensuring that you and your family are adequately compensated for the distressing realities of personal tragedies and life-altering situations. The support from Ehline Law Firm is not only legal; it is human, compassionate, and sensitive to the plight of each of its clients.
Michael Ehline, together with his team from the Ehline Law Firm Personal Injury Attorneys, APLC, stand ready to fight on your behalf, echoing your needs in the deafening halls of justice, and ensuring that you are not left unheard. for medical expenses and lost wages are upheld. Workers Compensation may be a complex process. However, Ehline's team simplify it, ensuring that benefit claim forms are accurately filled and necessary documents are timely submitted, leaving no room for denial.
Furthermore, Ehline takes a bold stance against instances where your injuries are due to third-party negligence or intentional harm, such as an attack by trespassers or dangerous working conditions. Secretive cartels, reckless employers, and others may try to shirk their responsibilities, but Michael Ehline's formidable experience in proving liability will ensure that blame cannot be evaded.
The Journey Towards Justice and Compensation
Undeniably, the legal journey towards justice can be a taxing and tiring one. However, Ehline's team meticulously builds your case. Gathering evidence, interviewing witnesses, analyzing injury reports – these are but a few elements of how Ehline builds a strong case to attain maximum compensation.
The Ehline Law Firm firmly believes that justice is not just about securing compensation, but it is also about ensuring the safety of all border patrol agents and holding negligent parties accountable for their actions. Be it wrongful death or cartel assaults, Michael Ehline and his team will ensure that sufficient light is shone on your plight.
Ready to Take the Next Step?
Recovery from injuries both physical and emotional takes time and strength. With Ehline Law on your side, one can navigate this journey confidently. Each step you take towards reclaiming your life will be emboldened by the relentless representation of your rights by Ehline Law Firm Personal Injury Attorneys, APLC. Michael Ehline's dedication to justice is your assurance of tireless pursuit on your behalf. third-party claims that always tend to be complex and multifaceted.
Leaning On Our Legal Expertise
In the event of wrongful death, an assault from a cartel, or any other workplace incidents that lead to injury, our approach is two-pronged. We step in not only to rightfully claim your worker's compensation but also to cast a critical eye on the role of third parties in your mishap. If they are, indeed, culpable, we assist in bringing them to justice too.
Michael Ehline and his team have a rich history of representing Border Patrol Officers specifically, understanding the unique challenges and risks associated with the role. This knowledge and experience become pivotal when pursuing justice and compensation for your injuries.
Facing the Aftermath
If you've experienced loss due to a workplace incident, the aftermath can be messy, complicated and emotionally taxing. Not only are you dealing with the emotional fallout of the incident, but you're also faced with the complex, often confusing world of legal proceedings. For example, San Diego and Texas have different court systems with similarities.
During this challenging time, Michael Ehline is not just your attorney; he becomes your beacon of hope, a reliable guide helping to navigate through the storm. The Ehline Law Firm Personal Injury Attorneys, APLC prides itself on going the extra mile for their clients–because you, our Brave Homeland Security Officers, matter.
Our Commitment: Justifying your Trust
Deciding to place your trust in a legal team can be a major move. We understand this and take your trust in us seriously. It's not just about securing your deserved compensation, but about standing by your side throughout your journey to justice. Our commitment is to you, and it's a pledge we work tirelessly to fulfill. to illuminate these for you, ensuring you're not settling for less than what you're entitled to. Together we will learn, share news about the case to address any issues with pride and understanding.
Focused on Your Needs
Every case is unique, just as every individual is. At Ehline Law, we prioritize understanding your unique needs fully, committed towards developing a strategic approach unique for you. In doing so, we are able to tailor our actions with your best interests in mind, remaining resolute in securing the full compensation you're deserving of.
Skilled in Navigating Legal Pitfalls
No battle is too small or too large for us. Armed with vast, wide-ranging experience, we are skilled in navigating the legal pitfalls that often make work-related injury cases complex. Whether it's unfair dismissals, unlawful work practices, or third-party claims arising from cartel assaults, we're always ready to take on the challenge.
Ehline Law – Navigate, Negotiate, Win
With Ehline Law, you're not just getting an attorney – you're gaining a partner. We navigate you through every step of the legal process, tirelessly negotiate on your behalf with insurance companies and responsible parties, and consistently strive for winning resolutions that offer you peace of mind and financial security.
Our mission is simple. To fight for the rights and financial security of Homeland Security Officers and their families who are victims of wrongful death, cartel assaults, and other work-related injuries. Trust in us; allow Michael Ehline and the Ehline Law Firm Personal Injury Attorneys, APLC to secure your justice. Michael Ehline and the dedicated team at Ehline Law Firm stand as a beacon of hope and proven expertise.
Transitioning through the Workman's Comp Claims Processes
Workmen compensation claims can be intricate, with a labyrinth of rules and regulations. But you don't have to navigate the treacherous waters alone. With the Ehline Law Firm on your side, the complex processes become manageable. Here, we utilize our deep legal know-how, ensuring that the paperwork involved won't consume your time or energy, leaving you to focus on what matters – your healing and recovery.
Compassionate Advocacy, Fierce Representation
When family members are left grappling with the sudden loss of a loved one, the trauma can be immeasurable. As a survivor, you have the right to file a claim for wrongful death. Unfailingly dedicated to defending your rights, Michael Ehline and his team act as compassionate advocates, providing strong representation every step of the way.
Your Best Choice for Full Compensation
Your choice of legal representation can significantly affect the amount of compensation you receive. That's where making the right choice becomes crucial. Michael Ehline's track record of success underscores the commitment to advocate for maximum compensation for his clients. It's through this dogged approach and dedicated service that we aim to secure the best result for you and your family.
Injured on Duty – What You Should Do?
If you're a Border Patrol Agent who has been injured at work, there are certain steps you should follow to ensure that you preserve your right to compensation. First, report the incident to your superior immediately. Get medical attention right away, even if you think you're not seriously injured. Be sure to document everything from your injuries to any unsafe working conditions that could have contributed to the accident. With these records, Ehline Law Firm could build a stronger case for your claim.
Mexican Cartel Assaults – How Can We Assist?
Confrontations with Mexican cartels can lead to serious injuries or even death. Border Patrol Agents are particularly vulnerable to these incidents. If you or a loved one has suffered due to a confrontation with a cartel, you need the skilled representation of Ehline Law at your side. We specialize in complex cases like these, and we will tirelessly work to bring you the justice you deserve. your life on the line every day in an attempt to protect your community, your fellow citizens, and your country. That's why, when you are injured or assaulted by cartels, we're ready to fight tirelessly for the settlement and justice you deserve.
Understanding the Risks and Working Towards Safety
Our goal is to create a safer border and work environment for Immigration Enforcement Officers, which starts with understanding the risks you face on duty. We vigilantly study the dangerous patterns and activities of cartels and work towards anticipating potential threats. Using these insights, we provide crucial advice on strategic planning and actionable measures for preventing cartel attacks and injuries.
But prevention alone cannot eliminate the risk completely. When the unpredictable happens, we are there standing firmly by your side, ready to seek justice and compensation on your behalf.
Handling Complex Claims and Delivering Unmatched Expertise
Unlike other attorneys, Michael Ehline and his team bring a unique combination of compassion, understanding, and fierce representation. We handle every case with personalized care and the objective to maximize your compensation.
The complexity of legal processes following a work-related injury or death can be overwhelming. We assist agents and their families in navigating these complexities, whether it is a workers compensation claim, an employment claim, a third-party injury claim, or a wrongful death claim.
Financial Compensation and Beyond
While financial compensation is an important part of the recovery process, it's just one aspect of justice. We work relentlessly to ensure that offending parties are brought to justice and held accountable for their actions. Our aim is to not just secure compensation but also ensure the well-being and safety of Immigration Enforcement Officers in the future.
Fearless Advocacy Leads to Justice
With Ehline Law by your side, you're never alone in the quest for justice.. We are committed to standing up against cartels and their illegal activities, defending your rights at every step of the legal journey. Rest assured, choosing us means choosing fearless advocacy that doesn't stop until justice is served. aid in work compensation, employment, and third-party injury claims for families of victims too.
Full Spectrum Legal Support
Our support goes beyond just providing legal representation. We guide you throughout the complex process, ensuring you understand every step. With Michael Ehline and his team by your side, you will make informed decisions, bolstering the chances for a positive outcome.
Securing a Safe Future for Border Enforcement Officers
While we fight for the justice of the injured and deceased, we also advocate strenuously for improved safety measures for Border Enforcement Officers. We understand the risks you face daily and firmly believe in proactive steps to eliminate them. With our legal influence and dedicated efforts, we aim to create safer working conditions for you on the borders.
Partner with Ehline Law: Your Ticket to Justice
We believe in working together, recognizing that success lies in unity. Let's embark on this journey together, with one mission at heart: to secure justice and compensation. Choose Michael Ehline and Ehline Law Firm Personal Injury Attorneys, APLC as your trusted partners. Together, we will navigate this challenging landscape and emerge victoriously. it deserves, offering you a sincere, caring environment to navigate through this challenging period.
Expertise: We offer a dependable team of legal experts specialized in border patrol litigation. Our team, led by Michael Ehline, has extensive experience in dealing with complex cases, ensuring that you are always diligently represented.
Action: Ehline Law firm and Michael Ehline stand by you as your legal advocate can grant you not just peace of mind, but also the assurance of solid legal support.
Ehline Law Firm Personal Injury Attorneys, APLC specializes in providing robust, compassionate, and effective legal representation specifically tailored to Border Enforcement Officers who have suffered injuries or loss during their service. Led by Michael Ehline, our approach is centred on protecting the rights of the injured, vigorously pursuing the compensation they deserve.
Tips for Border Security and Reduction of Assaults
While the law firm works relentlessly backstage navigating the intricate legal corridors, you, as a border patrol agent, can also take proactive steps to ensure security at the frontier. Various strategies can mitigate risks associated with border patrols and decrease assault rates. Let's delve into a few of these practical tips:
Strategic Planning: Never underestimate the potency of detailed, strategic planning. Every operation should be thoroughly assessed for potential risks.
Advanced Surveillance: Leverage technology to strengthen border security. Use drones, sensors, and advanced imaging systems to monitor activities.
Collaboration with Local Agencies: Collaborating with local agencies can enhance response time to emergencies, proving beneficial during critical situations.
Training and Fitness: Regular training and maintaining physical readiness is an added layer of protection. Fitness aids quick response and adaptability in dire situations.
Pursuing Justice for Survivors and Injured Agents
Unfortunately, violent instances leading to fatal injuries or even death are not rare on the frontlines. In such cases, Ehline Law intervenes to guide loved ones through legal recourse options. These include pursuit of wrongful death claims, third-party injury claims, and workman's comp claims. From providing emotional support to representing your case with utmost conviction, our goal is to ensure families receive the compensation they truly deserve.
Remember, in the face of adversity, you're never alone. Ehline Law and Michael Ehline are your dependable allies in these challenging times.
With our extensive legal experience combined with an unwavering commitment to our client's well-being, we have several guiding principles that set us apart.
Strong Advocacy: Our attorneys vigorously defend the rights and interests of our clients and tirelessly advocate for fair compensation.
Proven Knowledge: We bring years of intricate understanding of the complex federal and state laws pertaining to work-related injuries and wrongful death claims.
Compassionate Understanding: We recognize the emotional pain our clients go through, and we offer not just legal advice but emotional support as well.
Proactive Measures against Assaults and Attacks
Preventing assaults and injuries in the first place is another key focus area for us. As such, we strongly encourage and work towards implementing proactive safety measures in collaboration with border patrol agencies.
"From implementing advanced situational awareness training to encouraging vigilance and efficient communication, we actively try to reduce the risk of potential harm to border patrol officers." – Michael Ehline
Overcoming Legal Obstacles Together
When injuries or wrongful deaths do happen, we're ready to help navigate the maze of legal proceedings. Our legal minds are well-equipped to handle third-party claims, workman's compensation suits, and wrongful death claims. Furthermore, Ehline Law is skilled at seeking justice for attacks from dangerous entities such as cartels.
Remember, in the fight for justice and compensation, you can always count on Ehline Law Firm Personal Injury Attorneys, APLC and Michael Ehline to stand by you, concentrate on your case, and lead you towards a successful conclusion.
to ensure a customized strategy, finely-tuned to fit your unique circumstances. All legal strategies are implemented from the get-go to maximize the compensation you rightfully deserve.
"With Ehline Law, expect a level of commitment that extends beyond legal representation. Expect a partner, a guide, a staunch advocate who's there every step of the way."
What Our Clients Say
The experience has been very rewarding working for a great team. You'll certainly be welcomed throughout all of our processes. You feel like you are an individual and you should feel that. Outstanding customer service. All around. Your trust in them is theirs. The best method of obtaining the proper compensation for your injuries can be a very efficient process. Yeah! This group is recommended. Queen Vreviewed on Google I spent several months fighting with insurance companies to settle my car accident lawsuit – 100% wrongful death of the drivers involved.
As a border patrol agent, you put your life on the line daily to ensure our borders are safe. That's why, if you're injured in the course of employment, it's only right that you receive just restitution. We strive fiercely to help you claim all the benefits and compensations that you're entitled to.
Workman's Compensation: We pull out all the stops to ensure you get your rightful workman's comp benefits, including medical costs and wage loss benefits.
Third-Party Claims: If your injuries were caused by a third-party, our seasoned attorneys will not hesitate to go after them with all legal force, demanding rightful damages.
Survivor Benefits: In the tragic event of wrongful death, we step in to help survivors claim the death benefits, for the immense pain and suffering they go through.
Legal Remedies/ Damages: Be it emotional, physical, or financial distress, we help you secure every penny in compensation possible.
At Ehline Law Firm Personal Injury Attorneys, APLC, we bring to the table an unmatched team of personal injury attorneys, led by Michael Ehline. It's this team, with its in-depth knowledge, expertise, and experience, that gives us the confidence to assure you of the best possible legal representation.
Our most satisfactory reward is your peace of mind and justice being served, seeing you recover and reclaim your life back after a devastating injury. So, forge ahead courageously knowing we have your back, for in this battle, you're not alone on the road ahead.
"Trust Ehline Law, for when it comes to your fight for adequate compensation, we leave no stone unturned."
Calculating the Cost of Accident Attorneys in California
The general practice for personal injury attorney fees stands at a contingency of 33.33%. This means that should a plaintiff receive a sum of $15,000 from their lawsuit, an equivalent contingency fee is anticipated. Interestingly, in a situation where no damages are collected, you as the client bear no financial obligations.
A Comparative Look at Personal Injury Lawyers' Fees in Texas
How do attorney fees contrast between states? In the case of Texas, personal injury lawyers typically work on a contingency basis and their charges extend from 30%-80%. These rates are often determined by the level of experience an attorney possesses in a specific legal area and thus can vary.
Schedule a Free Consultation With an Immigration Enforcement Officer Accident Lawyer Today
We never underestimate the commitment and sacrifices border patrol agents make for their country. That's why we pledge to take on your legal battles, so you can focus on healing or grieving. With us on your side, you can have peace of mind that we will relentlessly fight for your rights and tirelessly work to secure the maximum compensation possible for you.
Reach out to us for a free consultation today and let us help you reclaim your life after a devastating job-related accident. As an injured agent, your physical health, emotional well being, and financial stability matter to us. Partner with Ehline Law Firm today—where we always put your needs first and never settle for less than justice for you. Call (833) LETS-SUE.
Citations:
Michael Ehline is an inactive U.S. Marine and world-famous legal historian. Michael helped draft the Cruise Ship Safety Act and has won some of U.S. history's largest motorcycle accident settlements. Together with his legal team, Michael and the Ehline Law Firm collect damages on behalf of clients.
We pride ourselves on being available to answer your most pressing and difficult questions 24/7. We are proud sponsors of the Paul Ehline Memorial Motorcycle Ride and a Service Disabled Veteran Operated Business. (SDVOB.) We are ready to fight.