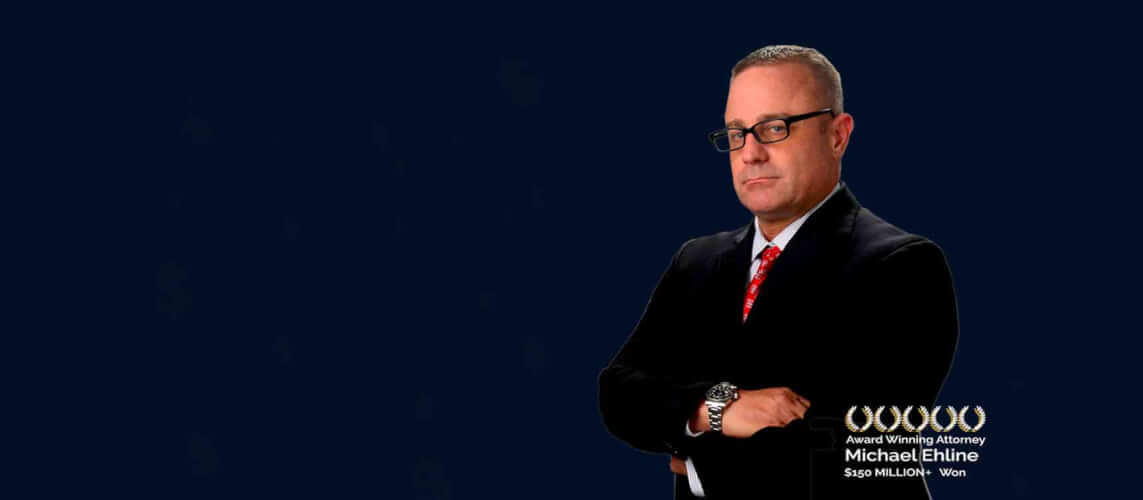 Did you fail the bar exam? Relax, as you're in good company if you seek to begin a career joining America's giants who also sat and failed. At least 21% of first-time test takers fail the bar exam. (Source National Conference of Bar Examiners.).There are many examples of famous people who failed the bar exam. In the end, no one wants a story of failure in educational history. But loss is possible, even if you prepare to learn this critical problem-solving speed exam months in advance.
Those who fail the bar exam are often upset and feel they have wasted their money and time. As it turns out, some who only failed twice before passing believed their career was over when their most significant accomplishments hadn't even occurred.
It would help if you remembered that more than one past presidential candidate was worried about being a bar exam failure, but they still passed and became presidents. Many famous attorneys failed the exam and became successful people in politics and other fields of success. I am California personal injury attorney Michael Ehline.
I became a famous lawyer with no university law school degree (J.D.) or undergrad in the California State Bar Law Office Study Program. Below, I will discuss what it takes to make it as a lawyer and dispel some myths with our without the accommodations or supplements of formal legal education. My goal is to encourage and provide motivational resources to those who failed the bar a few times, are demotivated but still desire to serve as bar members.
If you require a lawyer after an accident or personal injury, please call Ehline Law Firm at (213) 596-9642. I encourage you to save this page in your web browser to come back as you lose sight of your goals. You can also use our convenient website contact form to comment about the challenges of graduating and passing the bar exam.
What's the California Bar Exam?
The California bar exam has four essay questions, which take one hour to complete, outlines included. There are 100 multiple-choice questions, as well. Generally, bar prep focuses on criminal law, contracts, and torts. Bar examiners grade 700 tests yearly, and many famous lawyers have been unsuccessful or struggled the first time around, losing focus. Many prominent attorneys managed to go into public service, with the majority becoming legislators or associate justice and judges.
Here are the top famous people who failed:
Ultimate Myth – Benjamin Cardozo
Benjamin Cardozo is not one of those famous people who failed the bar. This is just another one of those fake news stories. It's not true he failed the New York Bar, not even once. This prior U.S. Supreme Court Justice Cardozo did not forget the bar five times and passed on the sixth. This myth seems to dig at him for dropping out of law school. Cardozo was more interested in becoming a lawyer without school, which he did on his first attempt. He also worked for the New York Court of Appeals, rising to great heights and clearing his family name. (Read more here.)
President Franklin D. Roosevelt
Franklin D. Roosevelt failed his New York bar exam the first time, but he tried again. Overall, he passed in 1907. Years later, he dropped out of Columbia Law School to become a prominent president who led the country during World War II, credited with causing the Great Depression as a tool to pack the courts with progressive judges.
Hillary Clinton – Former Secretary of State
While Hillary Clinton did pass the comparatively easy Arkansas Bar, this was after she failed to pass the far more prestigious Washington D.C. bar exam on her first attempt. But that didn't stop her from having a successful career practicing for the Rose Law Firm in corporate law. Her Arkansas bar exam pass paved her way to becoming a U.S. Senator, Secretary of State, and running for president twice.
Michelle Obama – First Lady
Former First Lady Michelle Obama graduated from Harvard Law and failed her Illinois bar exam but eventually passed. However, she went far, practicing intellectual property law with Sidley & Austin. She married and became the First Lady during President Obama's term.
Kathleen Sullivan from Stanford Law School
Failing the bar exam is something many people deal with. Kathleen Sullivan failed her California bar exam in 2005 on the first try, ultimately receiving a position with Quinn, Emanuel, Urquhart, and Sullivan and becoming an elite Supreme Court Arguer. After working for ten years, she became a name partner in the firm and is a former dean of Stanford Law.
John F. Kennedy, Jr. – JFK
President John F. Kennedy, Jr. was a famous and attractive war hero who was called the sexiest man alive in People Magazine (1988). However, he failed the New York Bar Exam on his first try, passing it after taking the bar exam twice. He eventually worked as an assistant district attorney for New York City. He also pursued and continued in journalism, finally launching a successful political campaign.
Pete Wilson – Governor (3 Failed Attempts)
California Governor Pete Wilson has done a lot of things. For example, he was the governor of California, a Republican Senator, a state assemblyman, and a San Diego mayor. However, many people don't realize that he failed the California Bar Exam on his first try, passing on his fourth try before passing. He didn't let failure define his successes.
Jerry Brown – Governor
During his first attempt, Jerry Brown failed the California bar exam, passing on his third try. As the former California governor, he still had a great career as the California Attorney General, governor of California (34th and 39th), and becoming Oakland mayor. Knowing this means you can't give up, either! Your passing chances only improve as you improve your weaknesses and pick up the slack!
Deval Patrick – Governor
Though he graduated from Harvard Law School, things didn't go well initially. Governor Patrick failed his bar exam, taking a third attempt to pass. Still, Governor Deval Patrick was the Massachusetts Governor for eight years and was the first African-American governor in that state. Just because he failed the bar exam doesn't mean he didn't do great things!
Charlie Crist – Governor
Former Governor Charlie Crist was also the Florida Attorney General and failed his bar exam twice. That didn't stop him because he's now the U.S. Representative for Florida's 13th district and going strong.
Antonio Villaraigosa – Mayor
Mayor Antonio Villaraigosa also failed the bar exam four different times. While he never passed, he still became the Los Angeles mayor between 2005 and 2013, proving you don't have to pass the bar exam to find rewarding career options.
Ed Koch – Mayor
New York Mayor Ed Koch has been a lawyer, a political commentator, a congressman for the House of Representatives, and the mayor of New York City. However, Mayor Koch failed the bar exam. Failing the bar exam didn't stop him, and he passed on his second try!
Richard M. Daley – Mayor
Chicago Mayor Richard Daley also failed the bar exam many times before passing. Still, he was Chicago's mayor for six terms!
David Paterson – Governor
David Paterson failed the bar exam and became a prominent person. He was the first African-American to be the Governor of New York and legally blind.
Harold Ford Jr.
Congressman Harold Ford Jr. failed the Tennessee bar exam as he campaigned for the House of Representatives. He became a Representative for ten years and an author, showing that bar exam failures don't necessarily mean bad things.
Emily Pataki
Emily Pataki, daughter of the former New York Governor George Pataki, also failed the bar exam on the first attempt. However, she's had a successful career but isn't an associate at White & Case, despite Google results suggesting otherwise.
Pat Robinson
Pat Robinson felt despair and humiliation after failing the New York bar exam. However, he graduated among the successful law students at Yale Law School and was even a televangelist and minister.
Kevin D. Callahan
Kevin Callahan isn't as famous as others, but he failed the Massachusetts bar exam ten times and now runs his private practice.
Paulina Bandy
Paulina Bandy gained notoriety within the legal world because she failed the bar exam 13 times. Even though she died at the California bar, she runs a website with practice questions to help others pass. Ready to start studying again?
Kim Kardashian (Baby Bar)
Kim Kardashian is a model, media personality, and businesswoman who failed the California baby bar exam three times before she passed the "baby bar" in 2021. Her reason for becoming a lawyer with no law degree is prison reform. Her inspiration was her late father, world-famous O.J. Simpson criminal defense attorney, Robert Kardashian. Who knows, at this rate, she may even run for president! She has yet to pass the actual bar exam. Many pundits suggest that her stress from her marital problems with Kanye West may prevent her from becoming the next FDR.
Prepare for a Successful Legal Career
I hope reading about these people above who won big in life got you mentally ready to tackle it again. Your life is not over. Does this article have your vote? Do you seek to overcome the task of studying and passing? Do you need to part with no plan B? Are you looking for feelings of support so you can get an edge to die after taking the bar exam three times or more? Do you want to add yourself to the public servant pass list? Look at stories written by Horatio Alger and other published motivational speakers.
Look at people who have served in many capacities above, beginning with passing the bar. Understand that hard work is key to a brilliant, solid legal career. You have perseverance inside you with the right mental state, determination, and vision quest. We hope you found new strength to keep studying after you thought it was the end.
Want to Pass After Failing the Bar Exam?
Could you share your story with us? You don't have to practice law or worry about passing the bar yourself with our team on your side. Michael Ehline took the bar exam twice, to be exact, and runs his private practice. Yet he became one of the most prolific and famous personal injury attorneys in Los Angeles. His injury law firm has assisted thousands of injured victims since.
Our lead counsel became a proven Los Angeles injury lawyer, and we want to comfort you as you seek opportunities in life during these trying times. Those who require legal assistance should call Ehline Law Firm at (213) 596-9642 to schedule a free consultation for help. We are at the top of our class and are excited about serving the public good today.